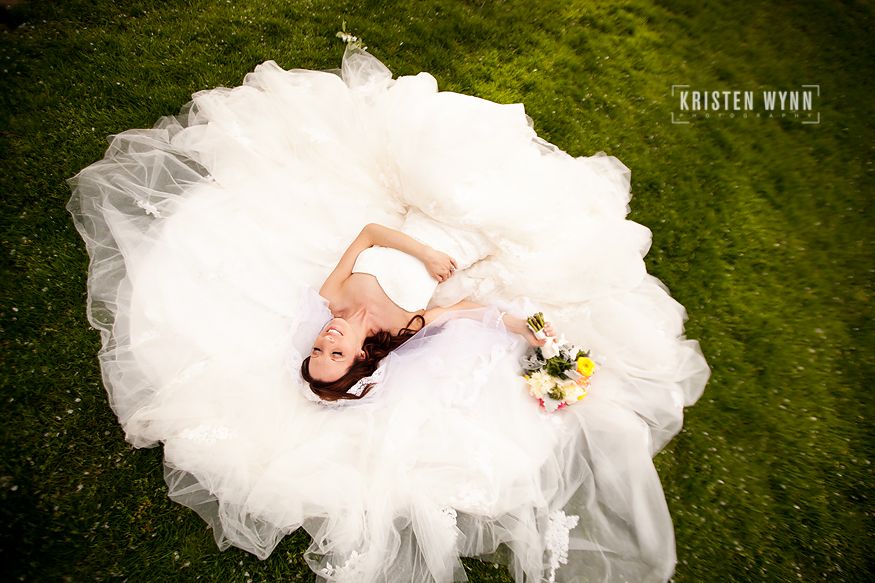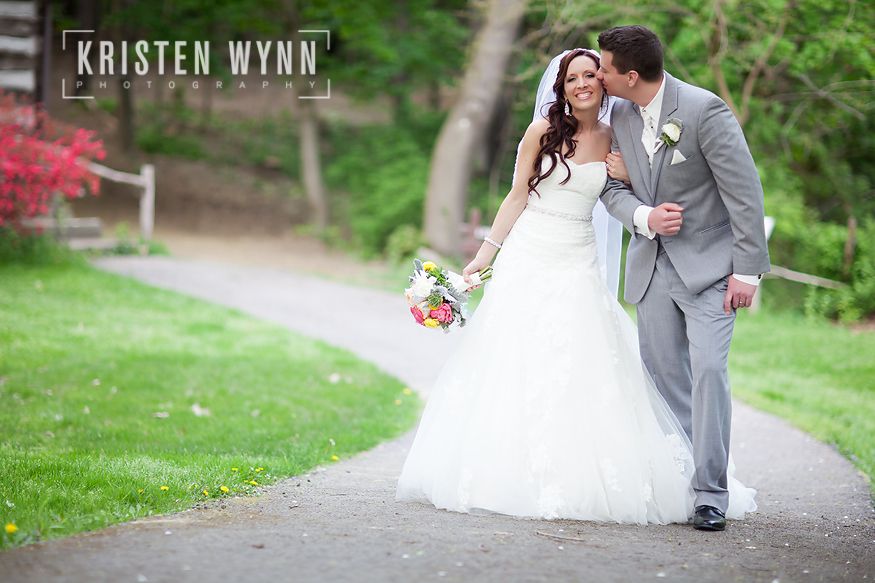 Nicole and John were referred to me by a photographer friend, Brittany Anderson. Brittany and Nicole are friends, and Brittany did Nicole's beautiful engagement portraits.
But Brittany was booked for Nicole and John's date, so I met the couple and we made plans for the big day. Then Brittany's wedding cancelled and she came along as the second professional photographer for Nicole that day! So it was great for them to have a little surprise in their second shooter and it was someone whose style I know Nicole loves! 🙂
Things have a funny way of working out perfectly – and this wedding day worked out perfectly, with gorgeous weather and blue skies and beautiful locations.
In the morning, it all got started at the Embassy Suites by the airport where Nicole and John were both prepping. This is one of my favorite "hanging dress" photos ever.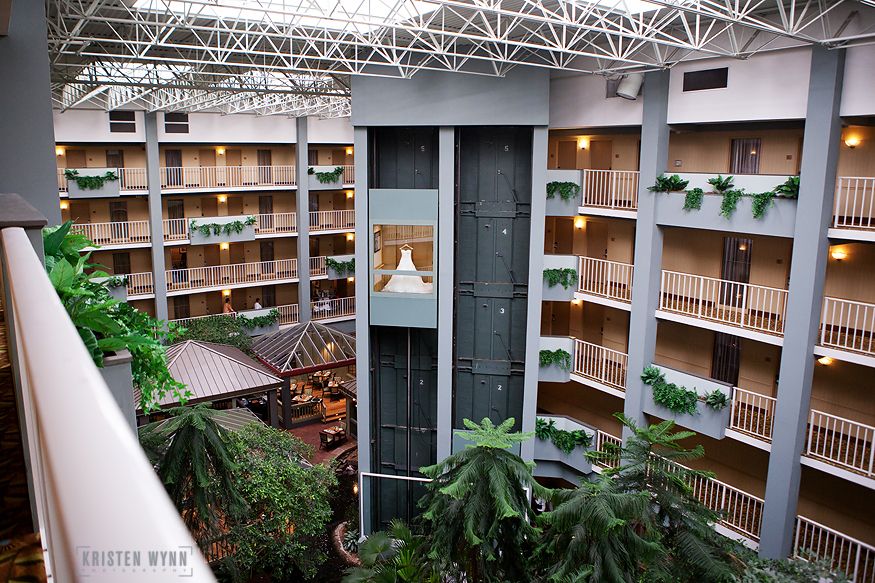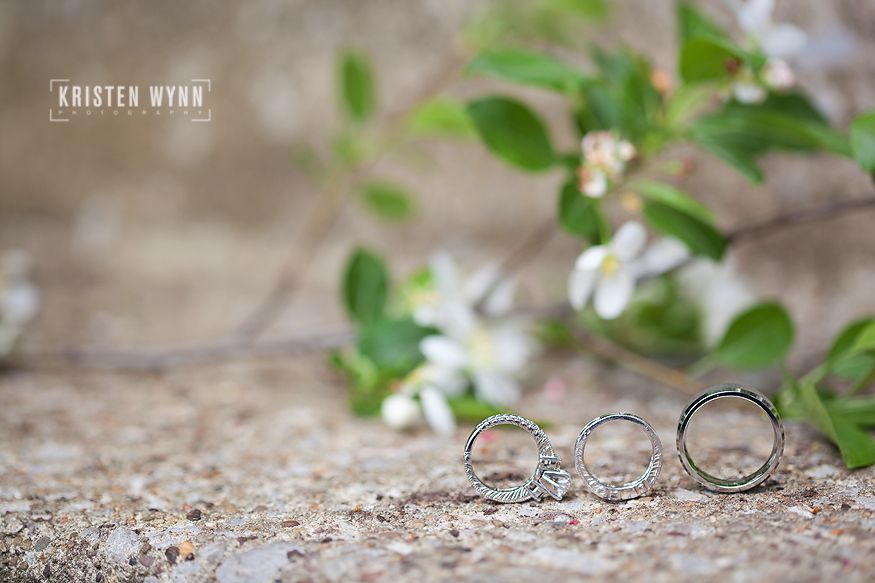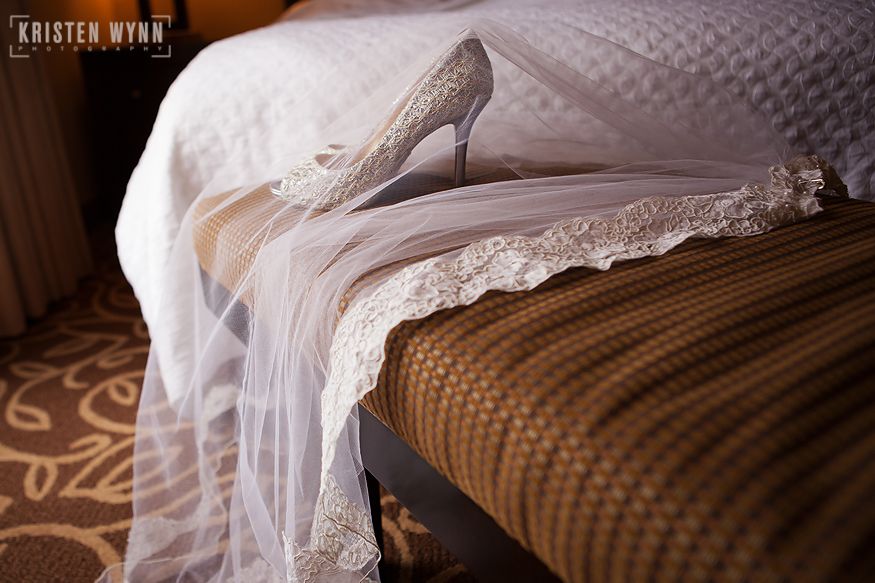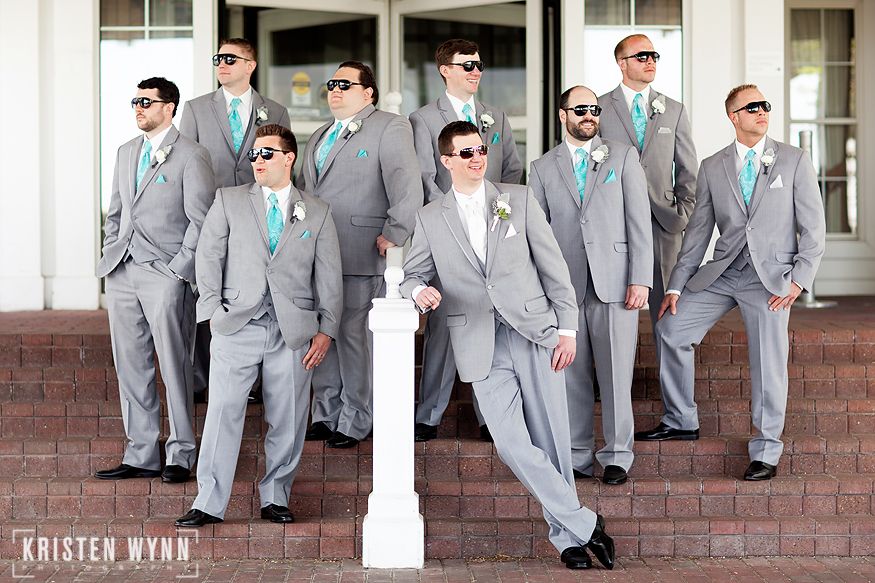 The groomsmen and bridesmaids all received sunglasses as part of their gift, so we made sure to incorporate that for a few shots! Plus it was a sunny day, so why not wear them? 🙂
Brittany captured this beautiful moment when Nicole was getting dressed.
Wedding Professionals
Accommodations and Reception Venue: Embassy Suites Pittsburgh – International Airport, Moon Township, Pennsylvania
Gown Designer:  Blue by Enzoani
Ceremony Venue: St. Philip's Church, Moon Township, Pennsylvania
Photographer: Kristen Wynn Photography of Pittsburgh, Pennsylvania
Second Professional Photographer: Brittany Anderson Photography (currently of West Virginia, soon to be Charleston, South Carolina)
After the preparations, we headed to the service at St. Philip's and then the wedding party boarded the school bus to take them to all of the photo spots. We were on our way down a little hill in the church parking lot when this candid moment occurred.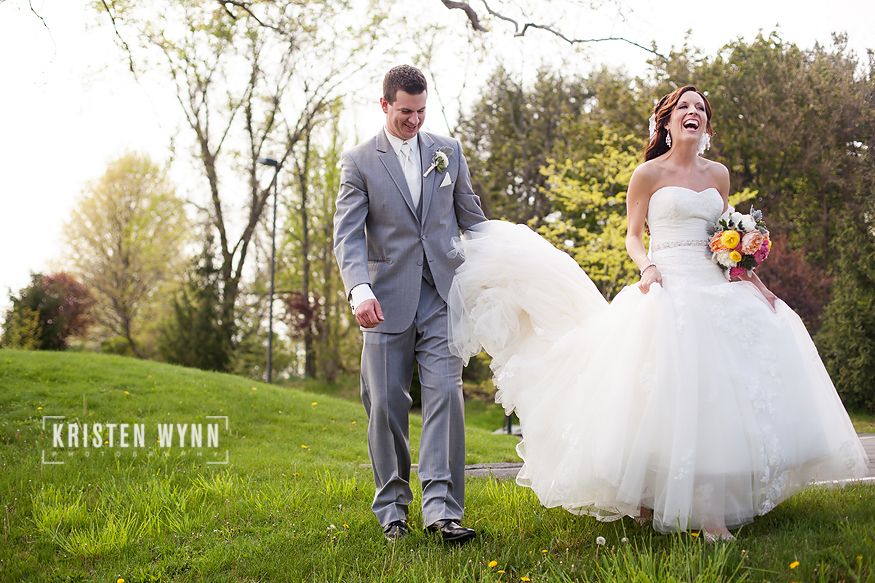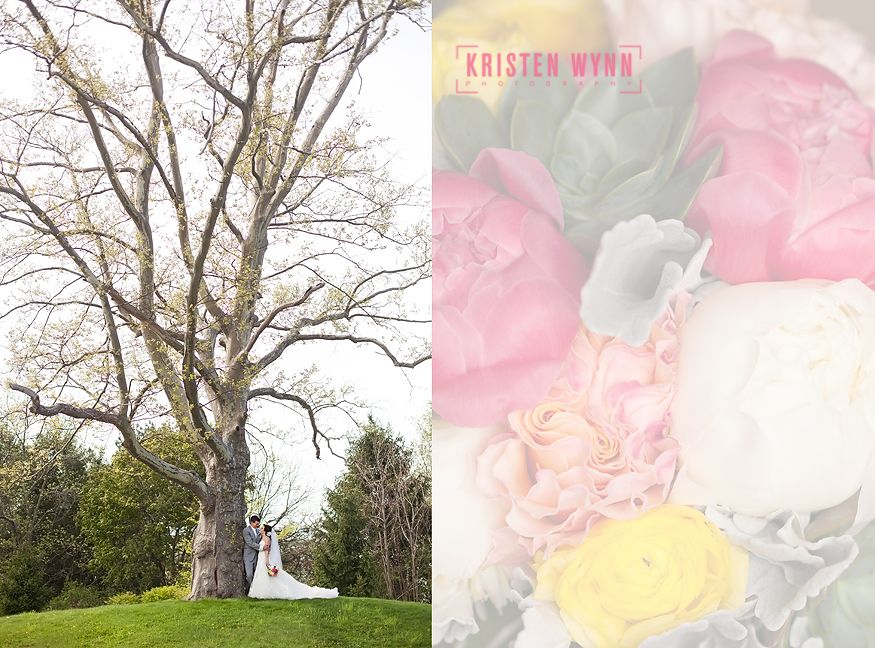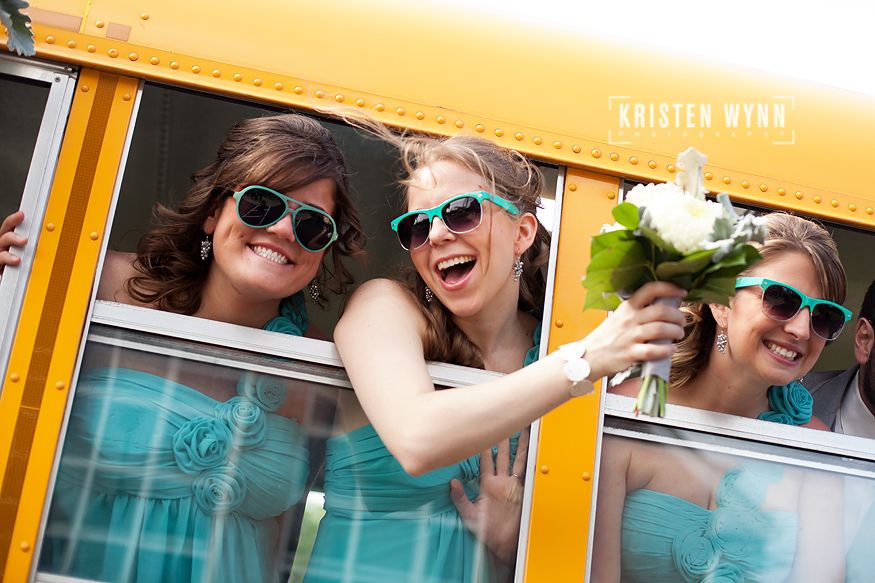 We went to a few local photo spots and lined up the whole bridal party!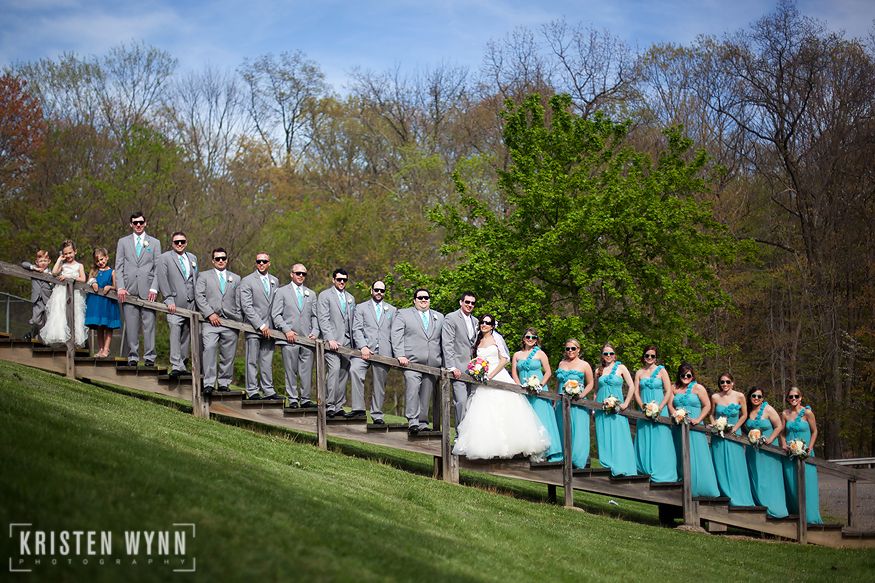 Then it was just the ladies' turn at our second location, where we captured Nicole and her bridesmaids near a beautiful flowering tree.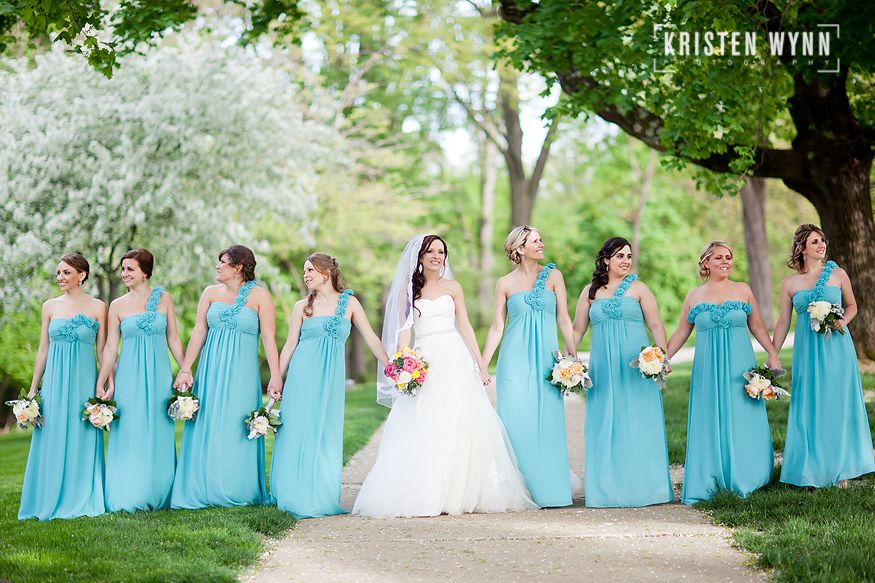 John had an idea for a photo, sort of a fun, silly shot, so we just went with it! The kids in the wedding party kept gathering up bouquets out of wildflowers and branches for the bride!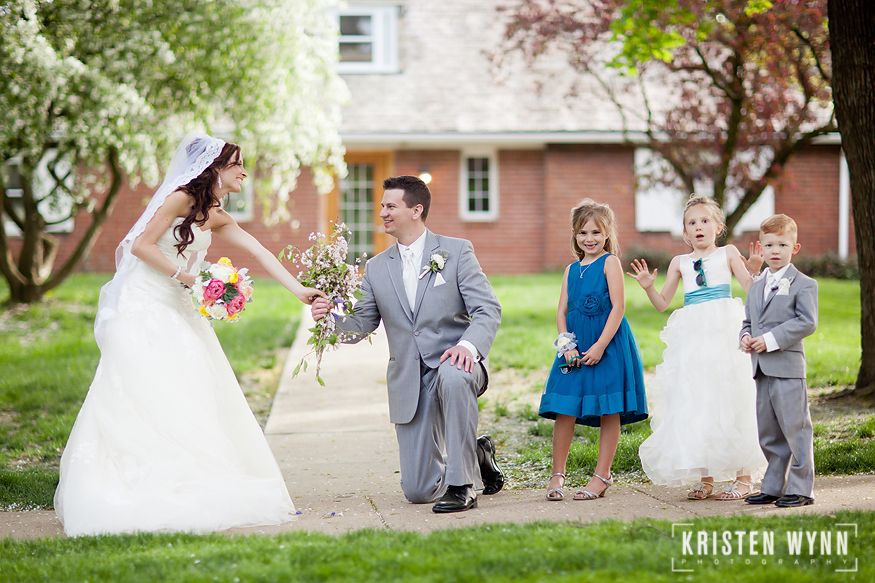 While I was getting this angle: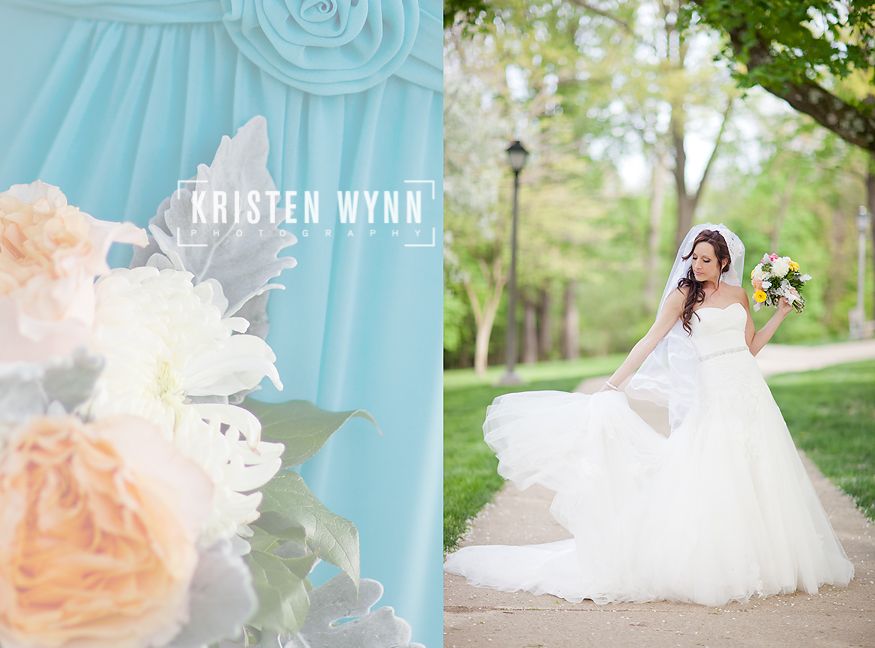 Brittany framed Nicole with the beautiful tree behind – I love this shot. Thanks so much, Brittany, for your awesome eye with portraits.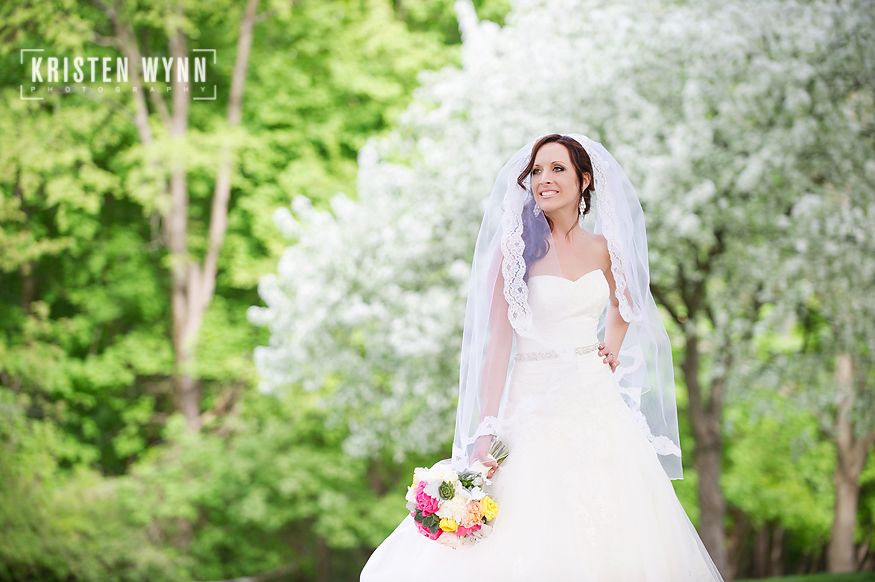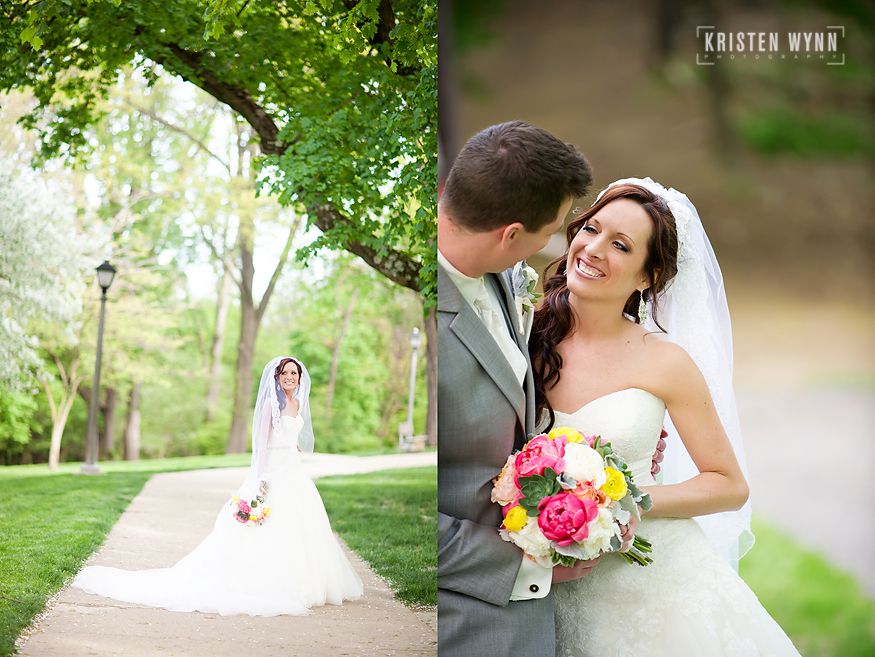 My bridal formal is on the left and Brittany's shot is on the right.
With no wind, we had to improvise Nicole's veil shot, but I think the old "duck and run" by my assistant did the trick to bring the shot to life.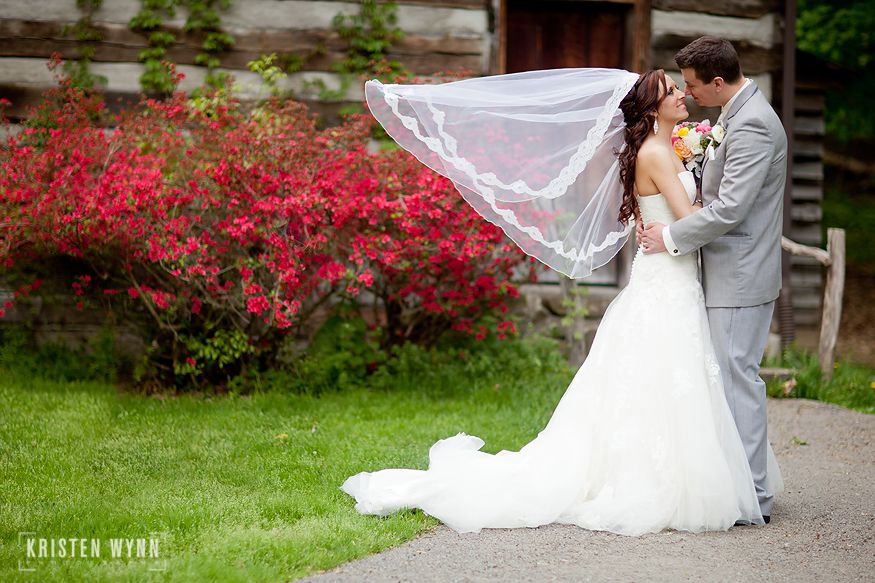 We then headed back to the Embassy Suites for what turned out to be great party and a packed dance floor all night long!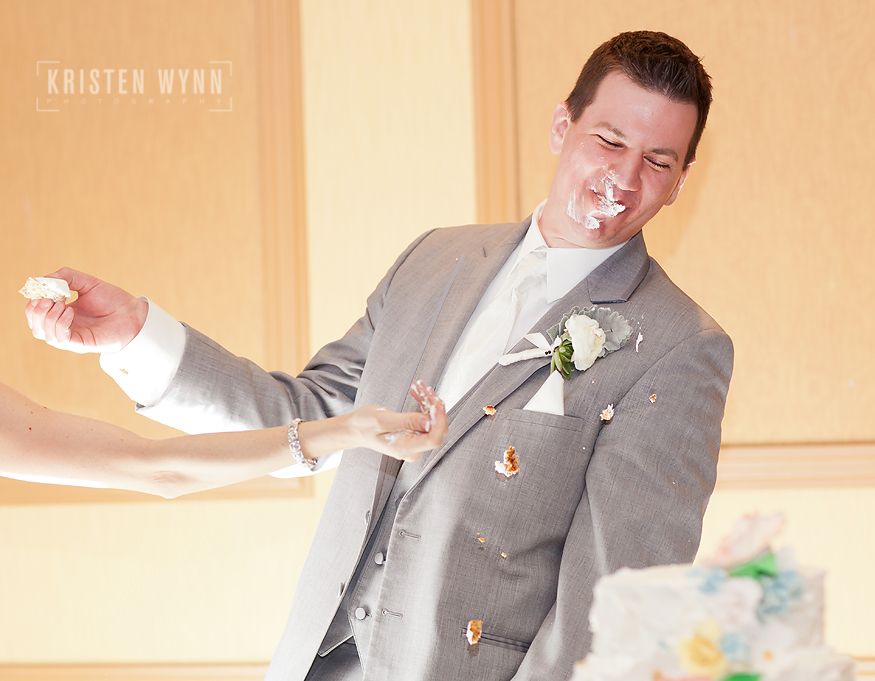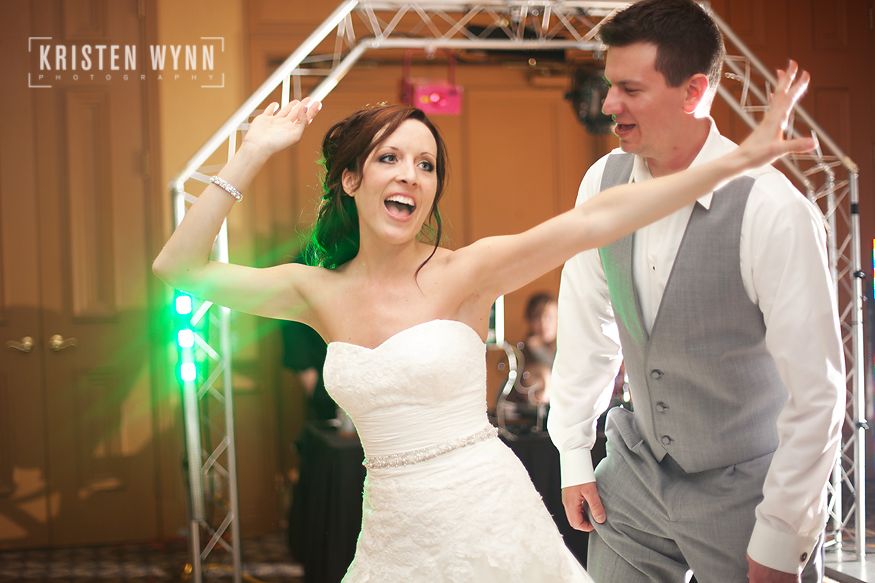 Nicole and John, it was a pleasure working with you. You two are an amazing, caring couple and Nicole, you are seriously one of the most thoughtful women I have ever, ever met. I hope your wedding day was everything you dreamed and it was an honor for me just to be there.
Thank you so much!