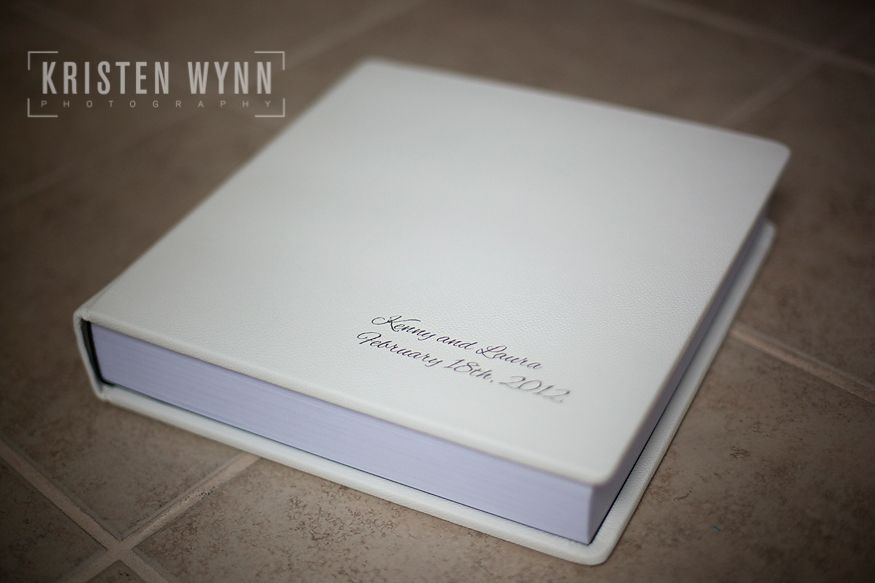 Laura and Kenny were the first of my clients to try out the new embossing on our heirloom albums. This album is eighty pages and even then I think we just barely fit all the photos they chose in the book! I wanted to share the images here.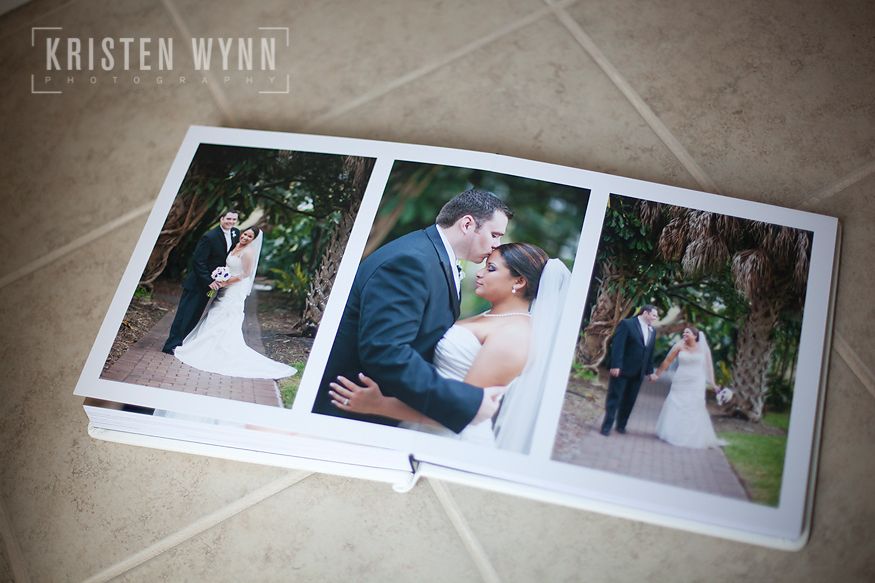 Laura and Kenny are expecting a baby soon (very soon! I can't wait!) and Laura recently has put up some of her wedding photos in her home. I love that she is crossing off a lot of little to-do's before baby gets here, and one of those was to complete her wedding album.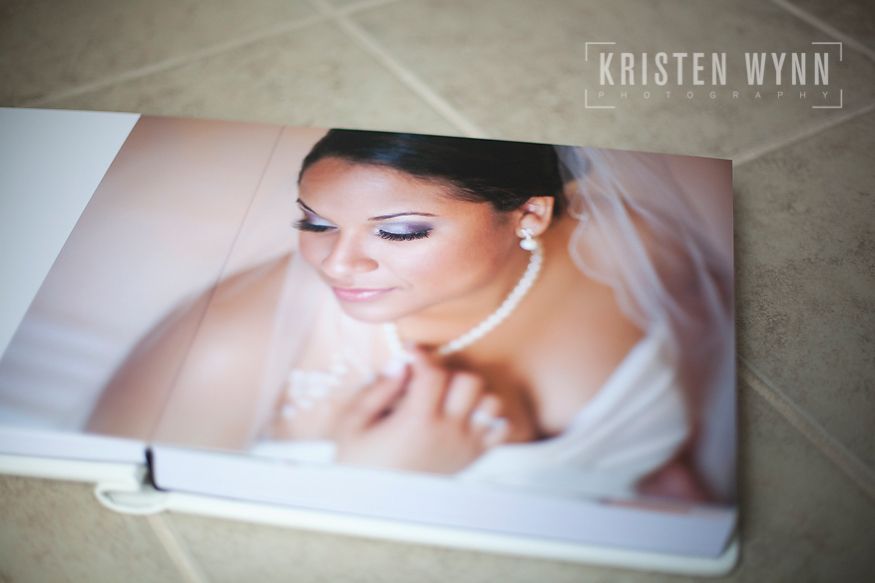 I think that's a great goal for other newlyweds out there too – have the album made before you welcome your first child. Life gets busier and fuller when you add a baby to the family and soon enough, your child will be big enough to want to look at the album even! (Did you like to look at your parents' wedding album when you were younger? I know I did).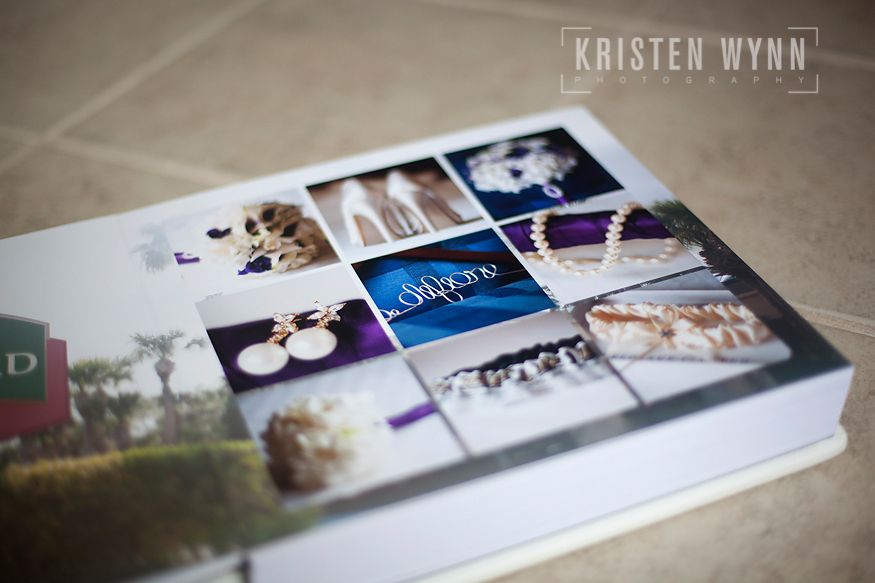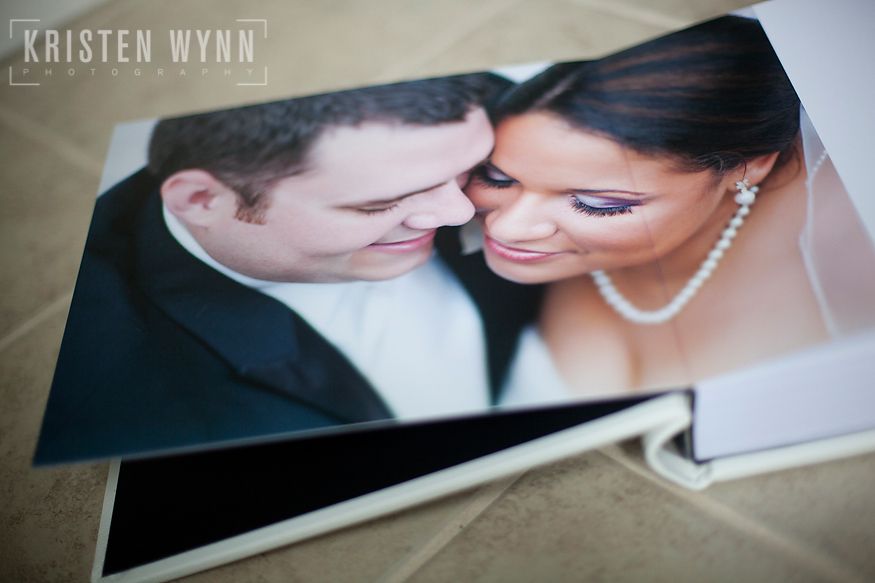 If you are a newlywed and you want to make an album, please feel free to get in touch! We can create a custom design for you and have an heirloom for your family in your hands.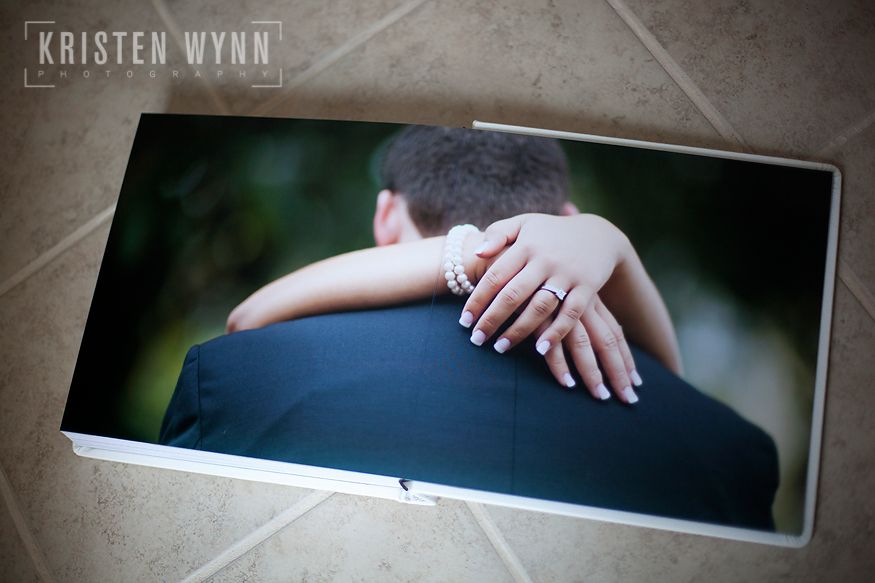 Thanks so much for ordering an album, Laura and Kenny, and for allowing me to share it here on the Kristen Wynn Photography website!