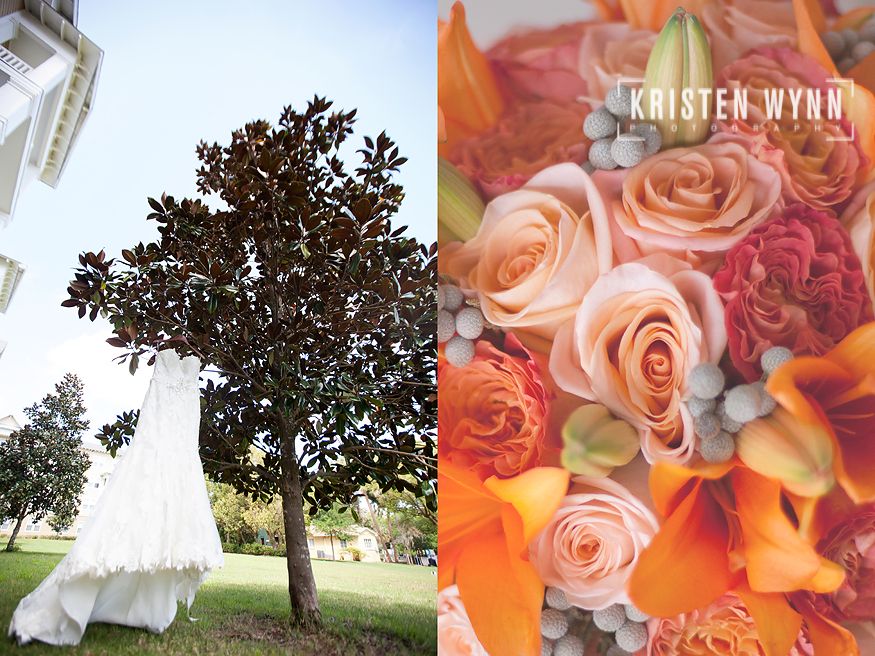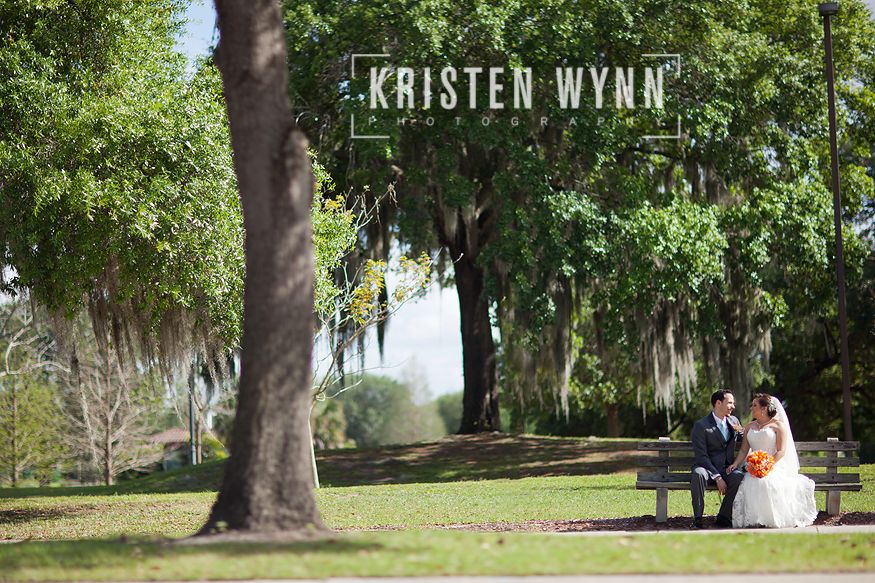 Lizette and Kevin could not have asked for a more beautiful wedding day. The weather was not too hot and not too cold, the bride's suite for getting ready was private and homey, and the Winter Park Civic Center was transformed for the outdoor ceremony and indoor reception.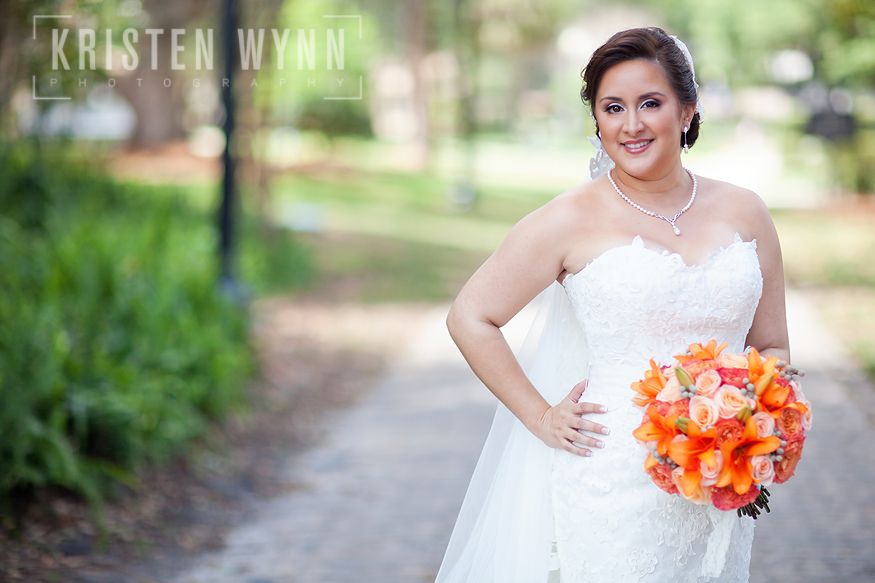 You might remember Lizette and Kevin from their engagement session in downtown Winter Park. Because Kevin proposed on a bench in Winter Park, the couple's invitations featured a bench motif, and we were sure to capture some wedding images of them on a bench nearby as well, of course.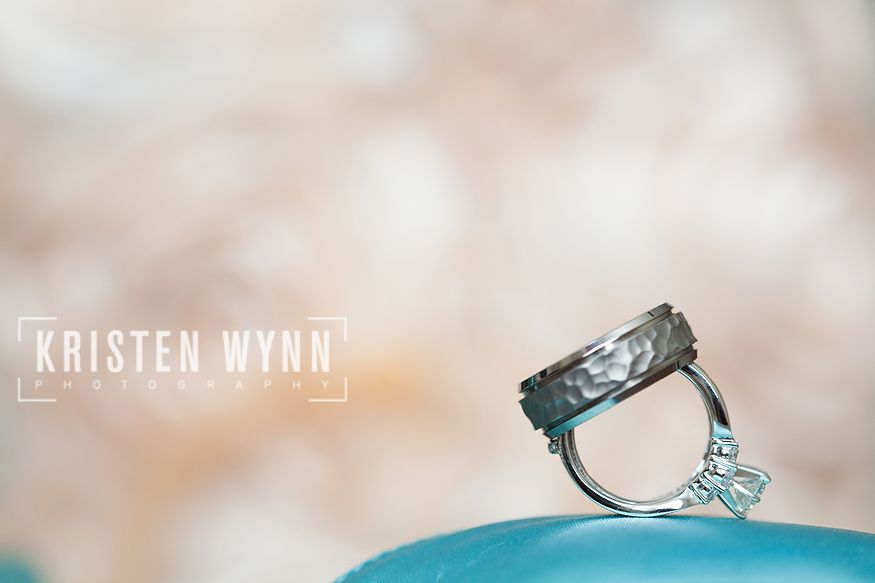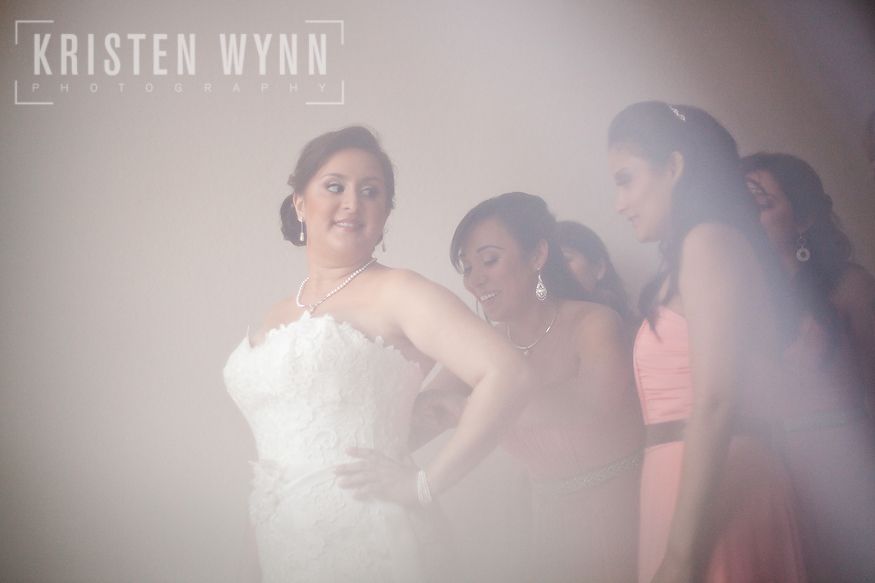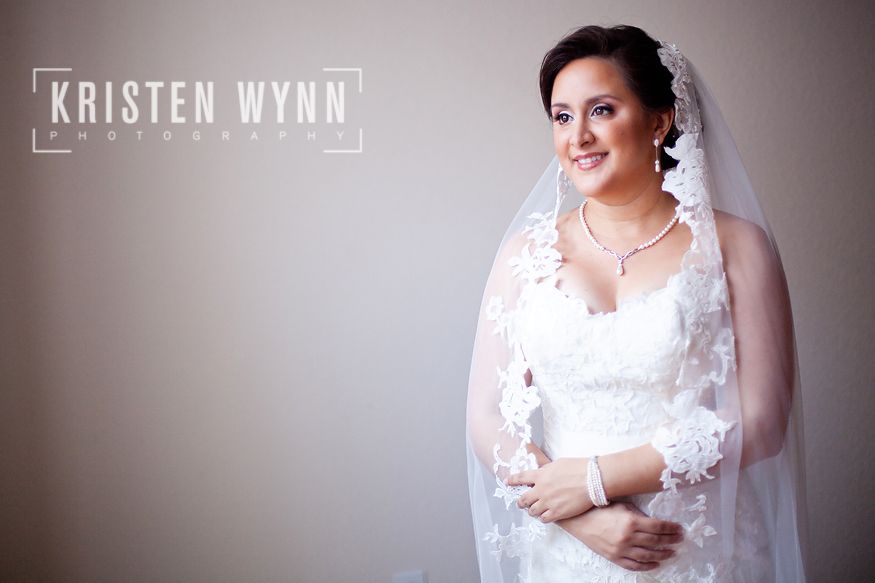 Lizette picked out the perfect spot for her individual portraits down by the lake, and she radiated happiness. After sharing an intimate first look, the couple had their portraits done on the grounds of the Civic Center before an emotional ceremony.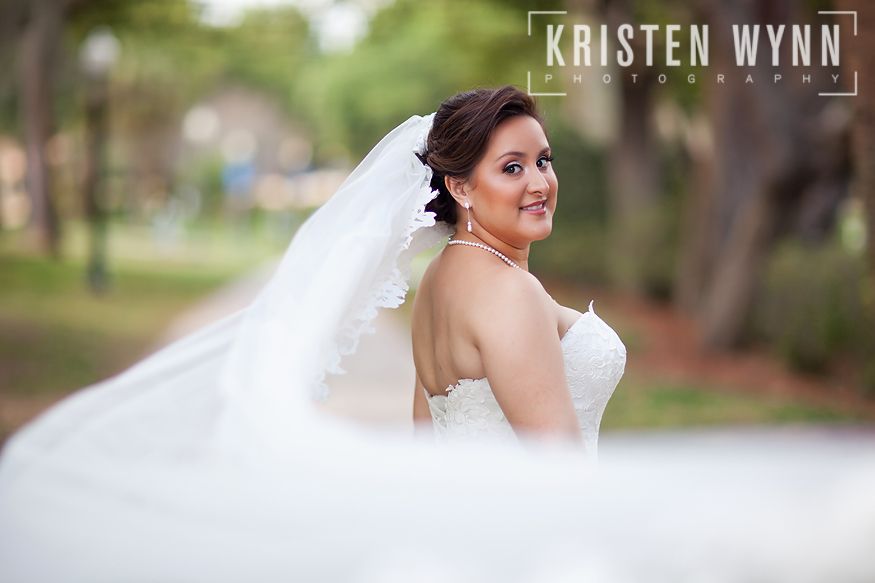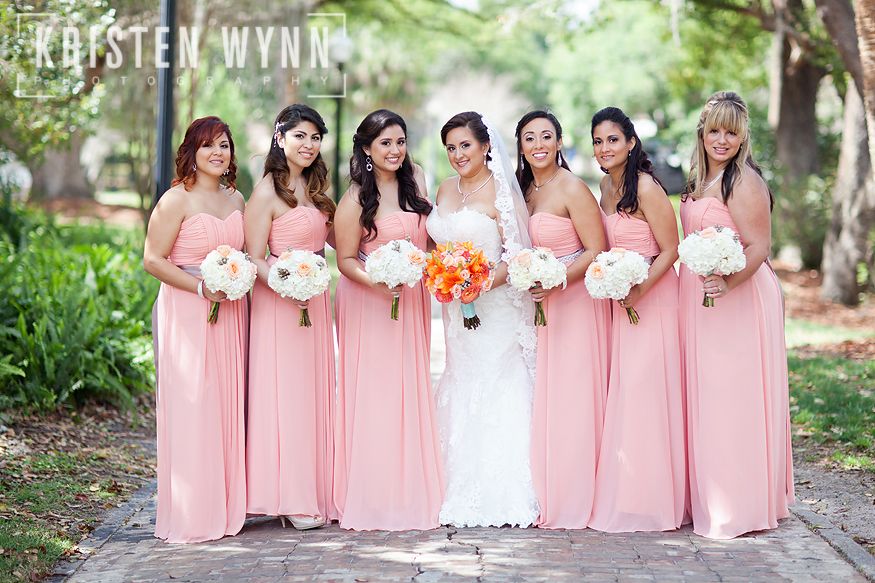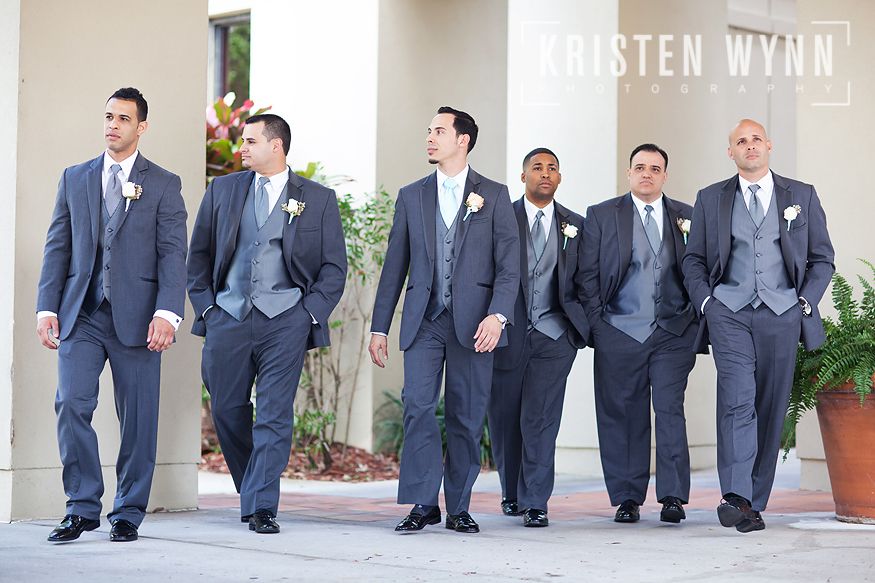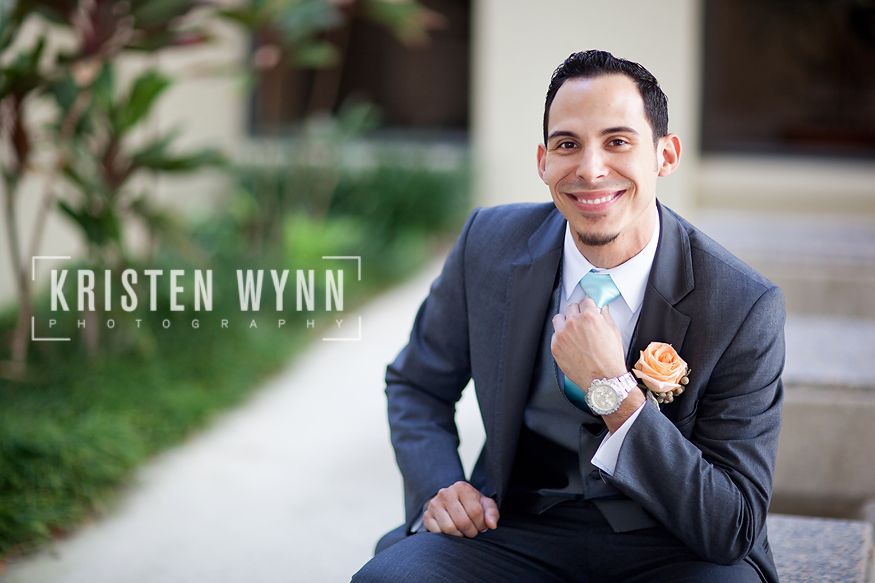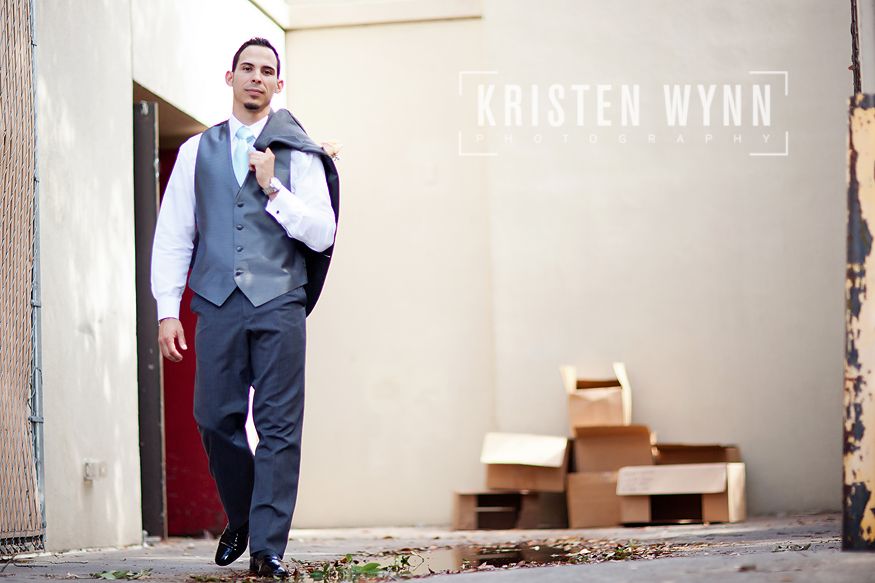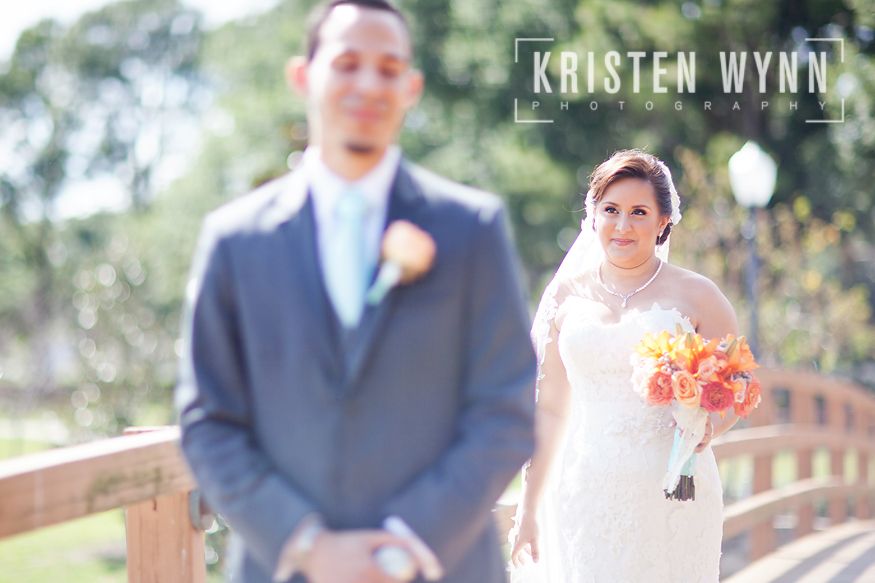 After the ceremony and family photos, Lizette and Kevin had the perfect light for a few more couple's portraits as the sun set. I really feel I got to know the two of them throughout the wedding day, and they are so kind and caring towards one another. I feel honored to have been their wedding photographer.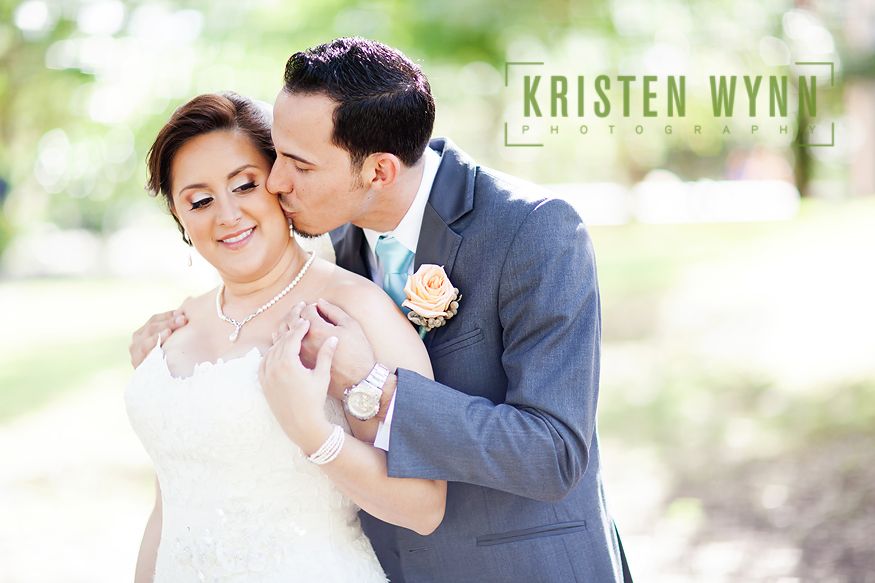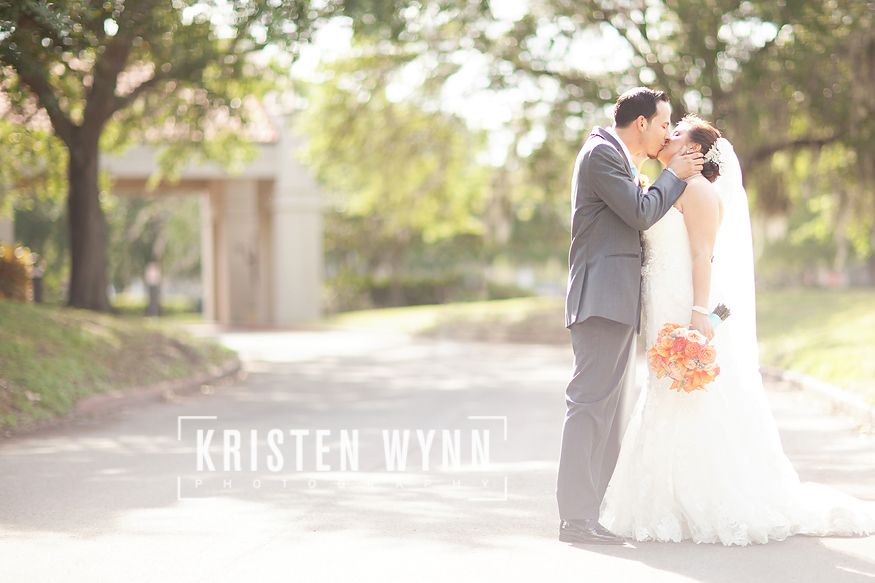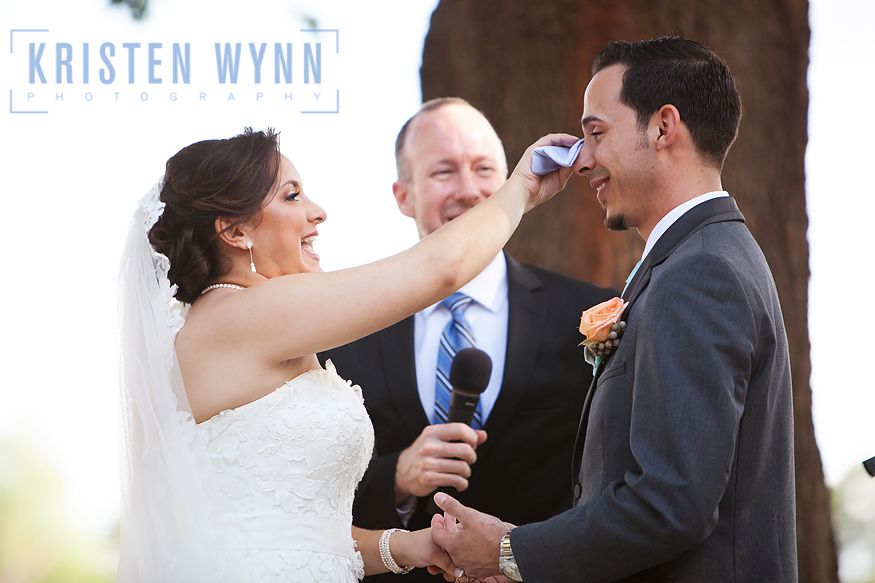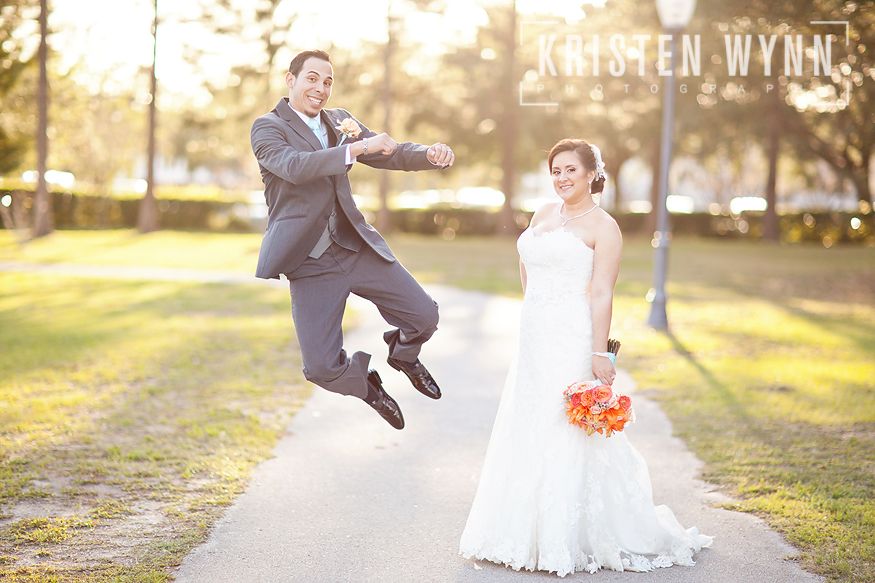 At the reception, Lizette had a unique guestbook – puzzle pieces. I had never seen this idea before! They had both a DJ and a band, and Kevin's family even joined the band for a few songs. The dance floor was packed all night long.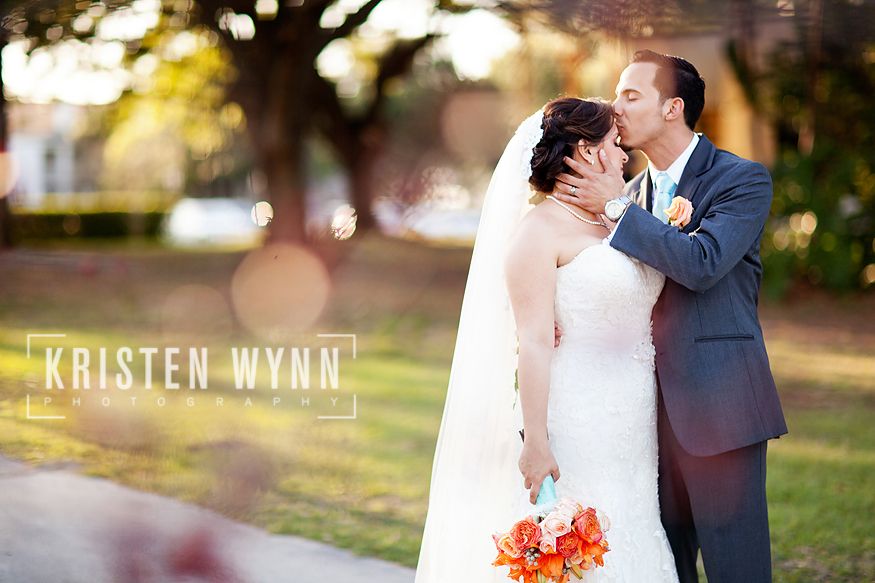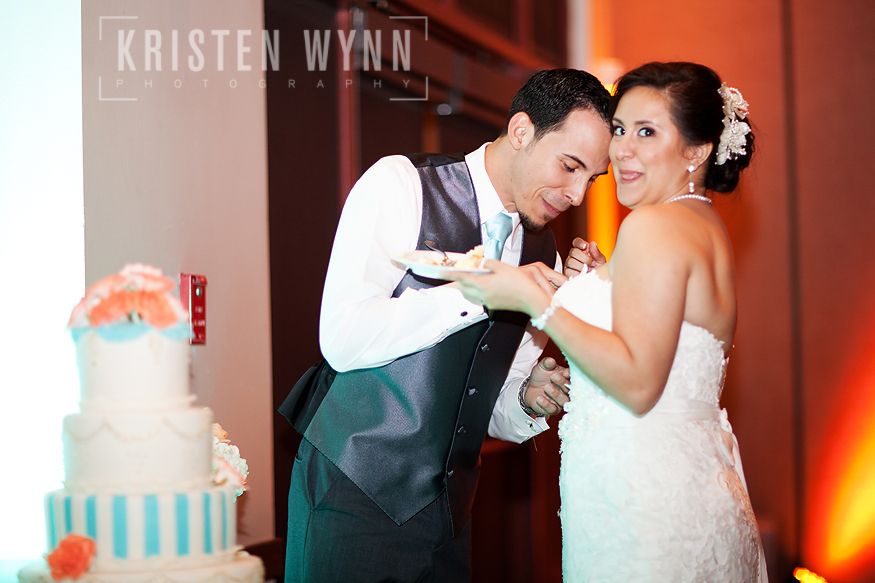 At one point in the evening, I caught a glimpse of Lizette and Kevin wearing Mardi Gras hats and beads and wide beaming smiles, spinning around to the music, surrounded by family and friends and I thought "This single moment is everything a wedding should be."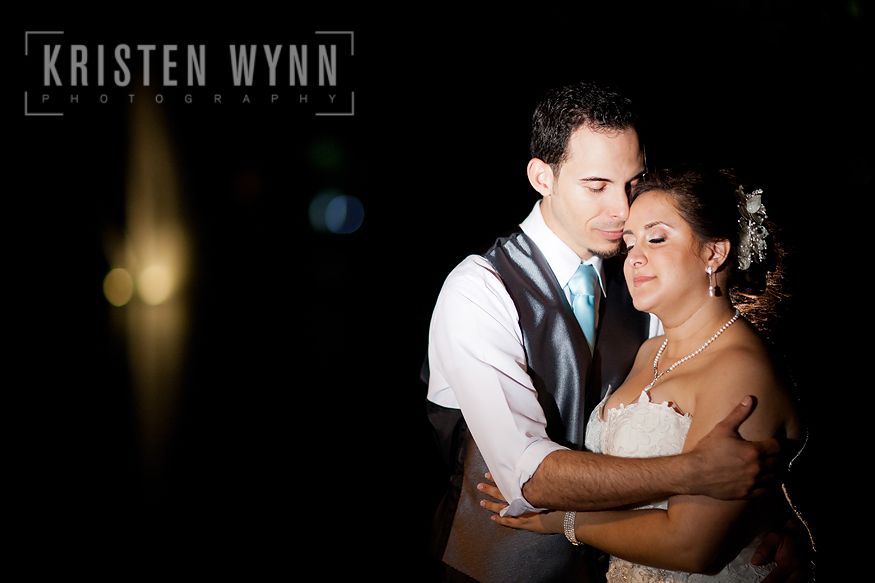 Congratulations, you two! Enjoy your European honeymoon and thank you so much for choosing Kristen Wynn Photography.