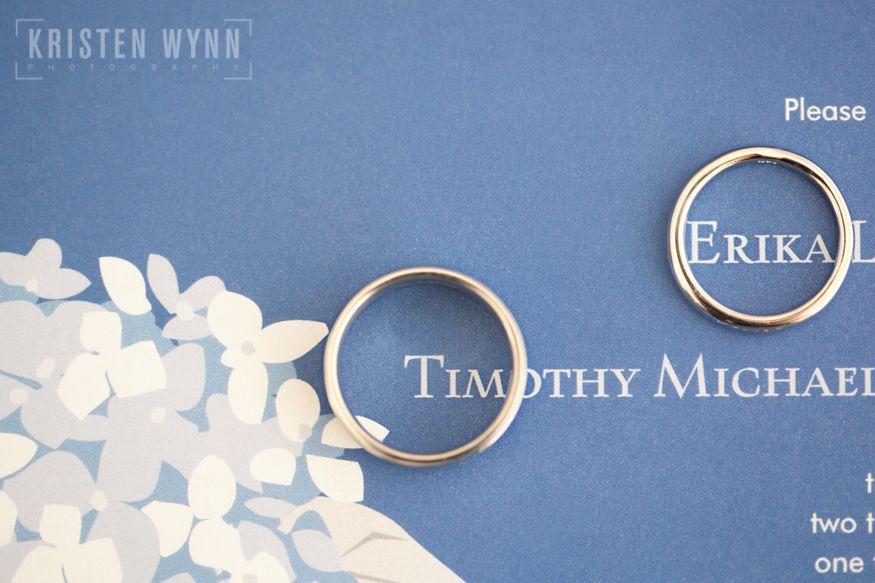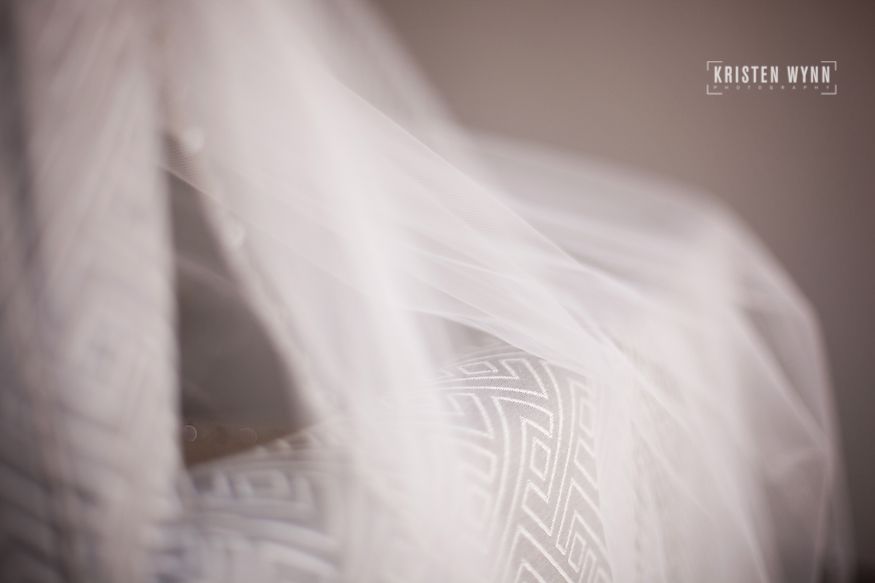 These two had one of the most fun receptions I have ever seen! From the introductions to the last dance, I don't think Erika ever stopped smiling even once!
You might remember them from their sunset engagement session last fall, and time really flew. Soon their wedding day arrived and we had beautiful clear skies!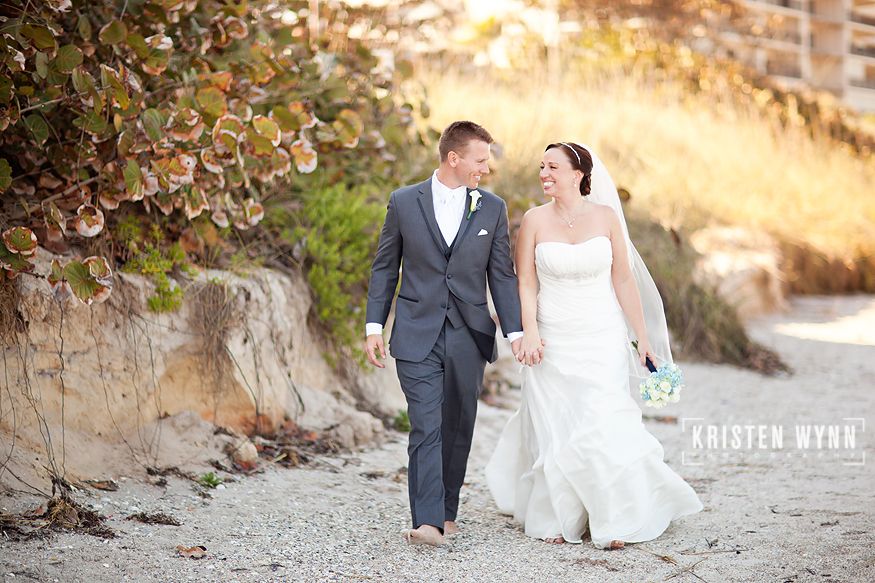 Wedding Professionals:
Ceremony: Our Lady of Lourdes in Melbourne, Florida
Reception: Crowne Plaza Hotel in Melbourne, Florida
Photography: Kristen Wynn Photography of Palm Bay, Florida and Pittsburgh, Pennsylvania
I liked how Erika's dress was reflected in this image.
After their ceremony, they exited to a shower of bubbles from the crowd, then headed over to the hotel for some beach portraits and their reception!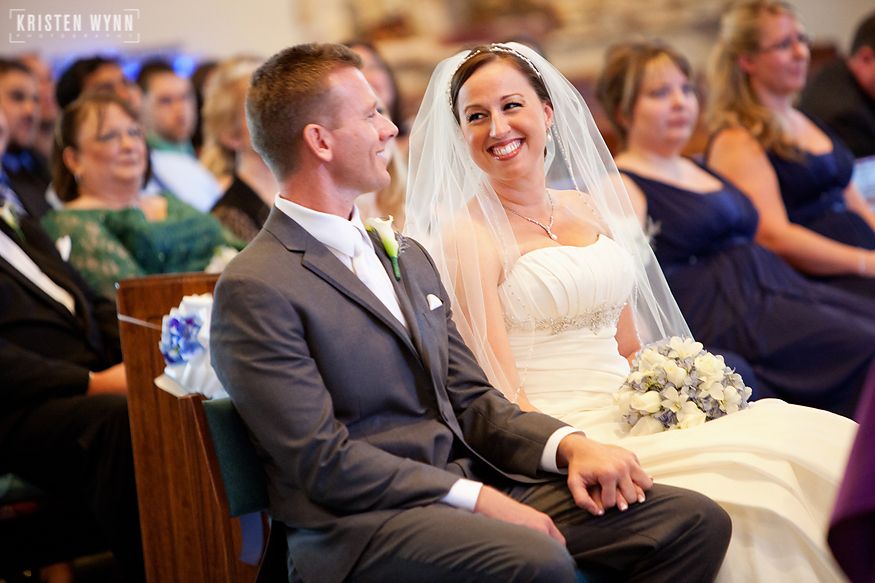 This photo is kind of an outtake/candid moment, but I just thought it was really cute and fun!
Their best man gave a very funny speech that had the guests laughing:  "Erika and Tim, who work in finance, took up a hobby as boring as finance – running marathons!" But it was all in good fun because running marathons is very admirable and I'm really impressed with their dedication.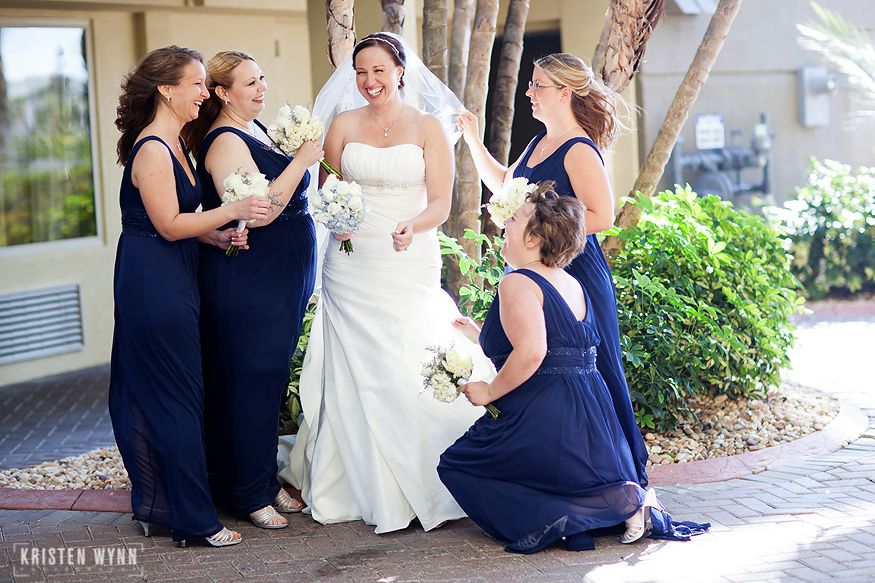 Thanks so much to the super sweet bridesmaids for helping out all day!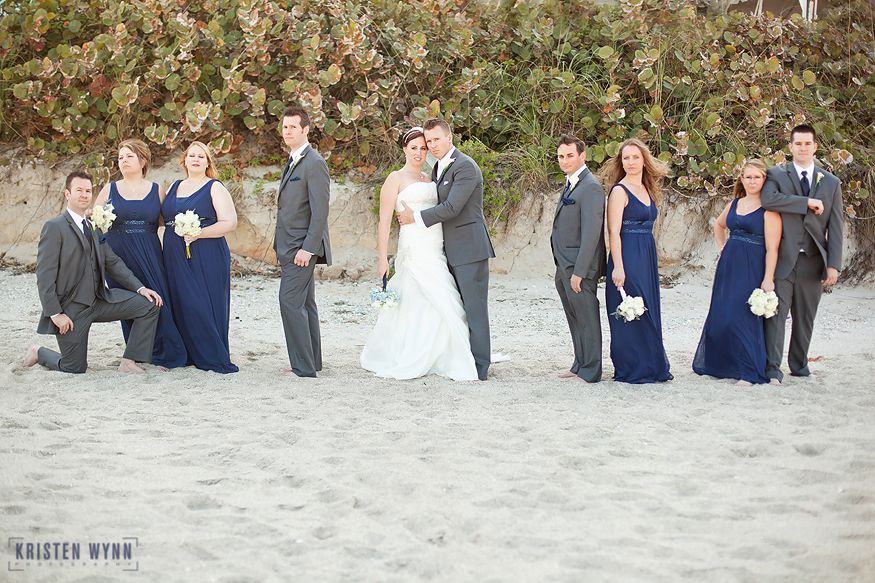 It was super windy that day, but we still managed to get some beach photos in front of the hotel – If you are having a beachfront hotel reception, you *have* to have some beach images!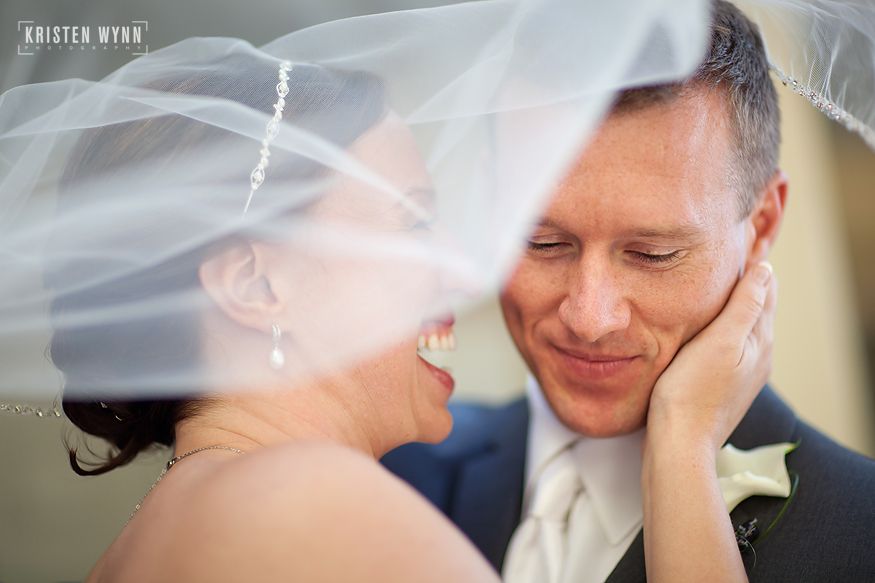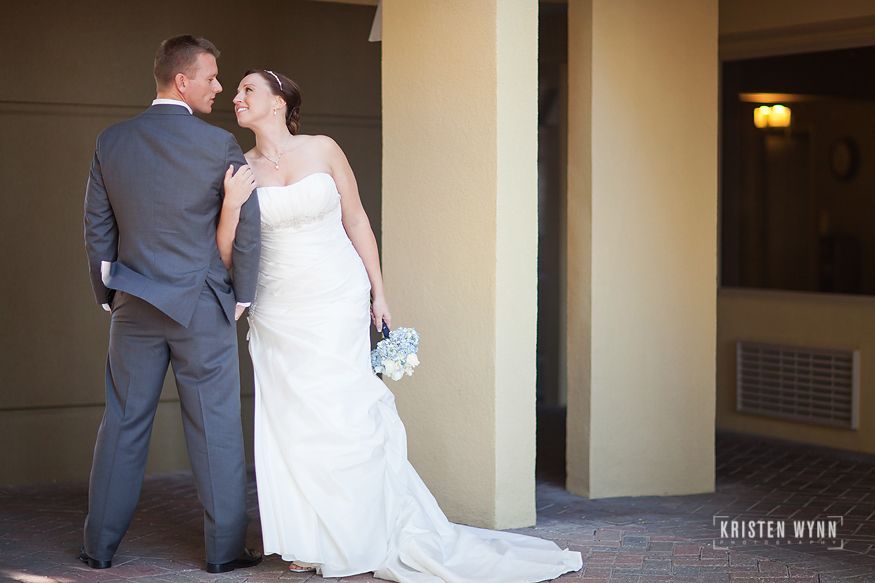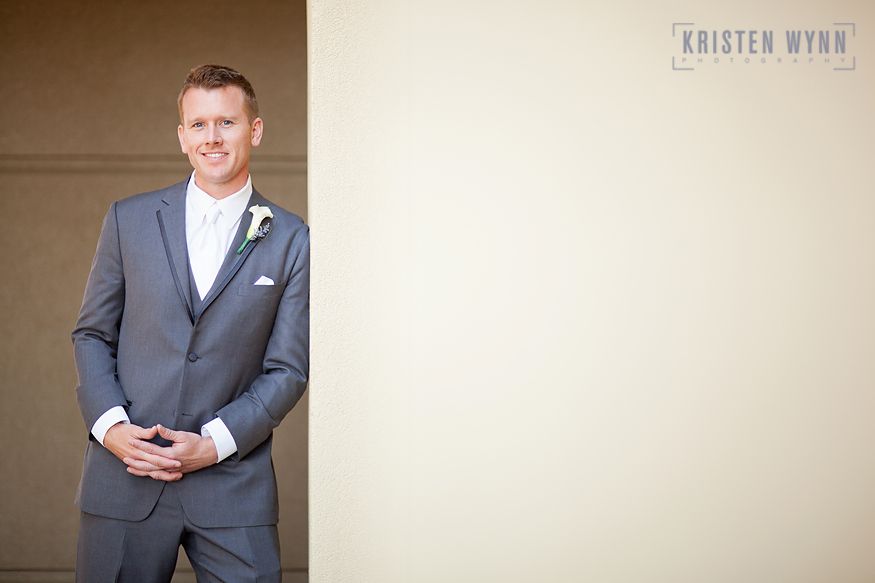 The lighting was perfect here for some of Erika's individual portraits! I was so excited to catch this great lighting and genuine smile!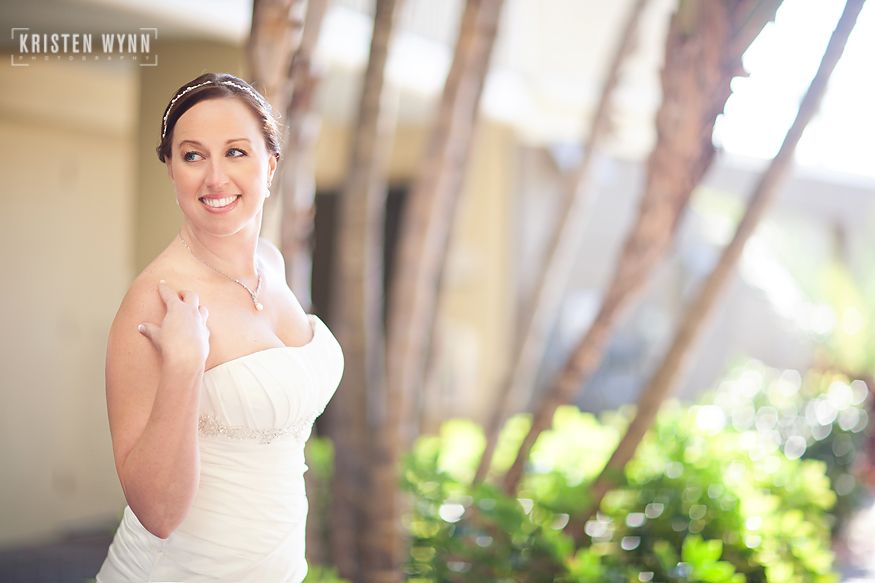 They also did an introduction I haven't seen done before, where the bridal party formed a tunnel. This was so much fun and made the introduction more interesting than just in front of the ballroom doors.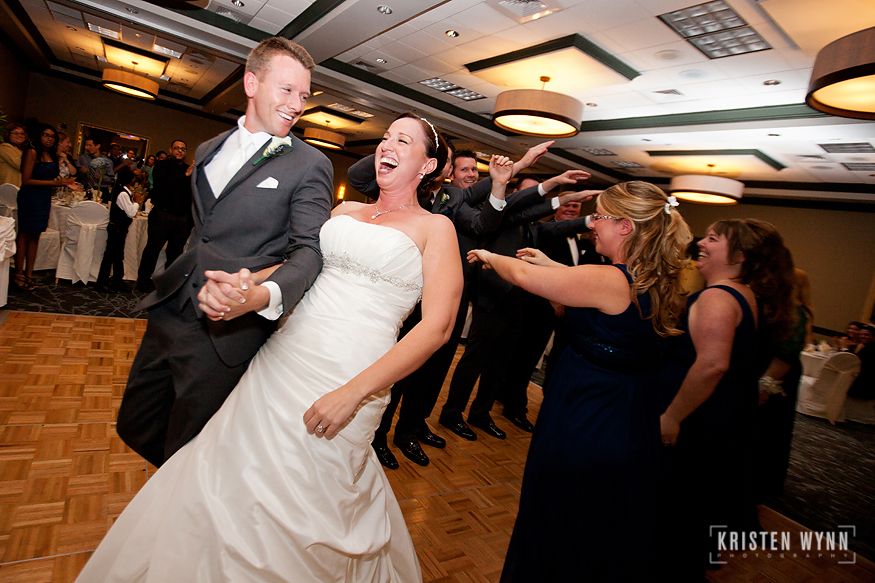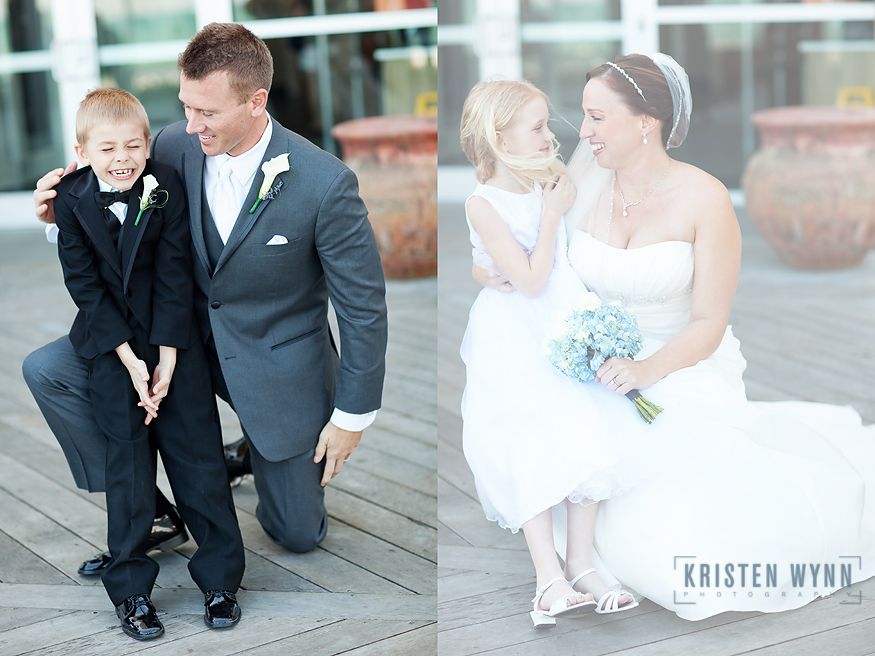 For their honeymoon, Erika and Tim went to Austria and I hear it was amazing and beautiful. It's such a unique travel location.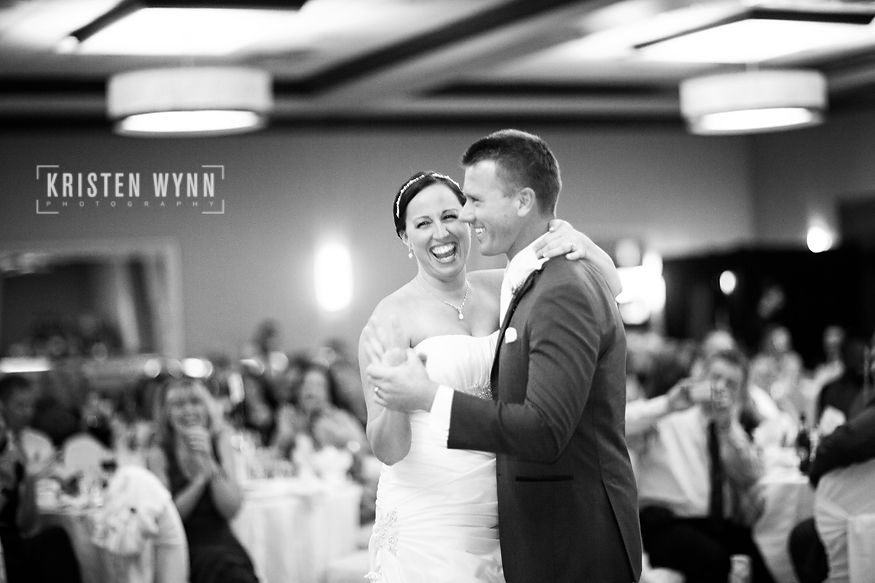 Congratulations, you two! I wish you so many years of happiness together! Thanks so much for choosing Kristen Wynn Photography – it was an honor.