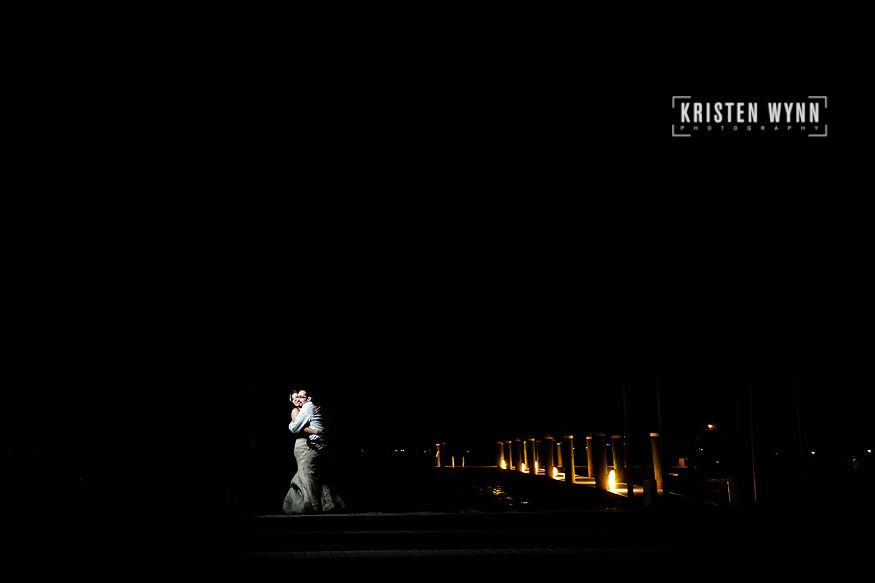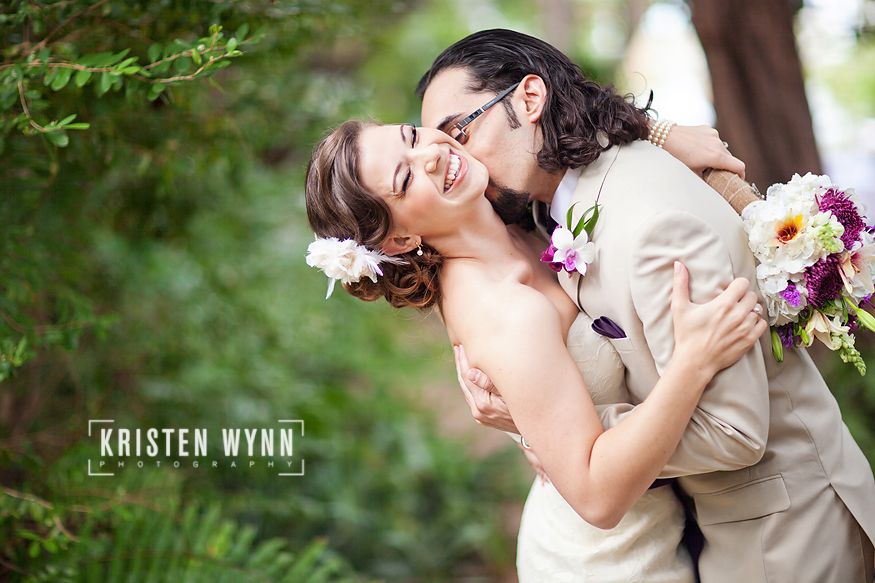 The rain was coming down in sheets as I pulled into the driveway of the rented home in Key Largo. It had rained the entire four hour drive from my office. As Leia showed me around the property in preparation for the following day, she said "We're a little nervous. It just hasn't stopped raining the entire time we've been here." With a ceremony and reception entirely outside, it was definitely a concern.
But the next day, the weather was beautiful and clear, not a drop in the sky! Leia customized her gown by adding her own sash to reflect her wedding color scheme.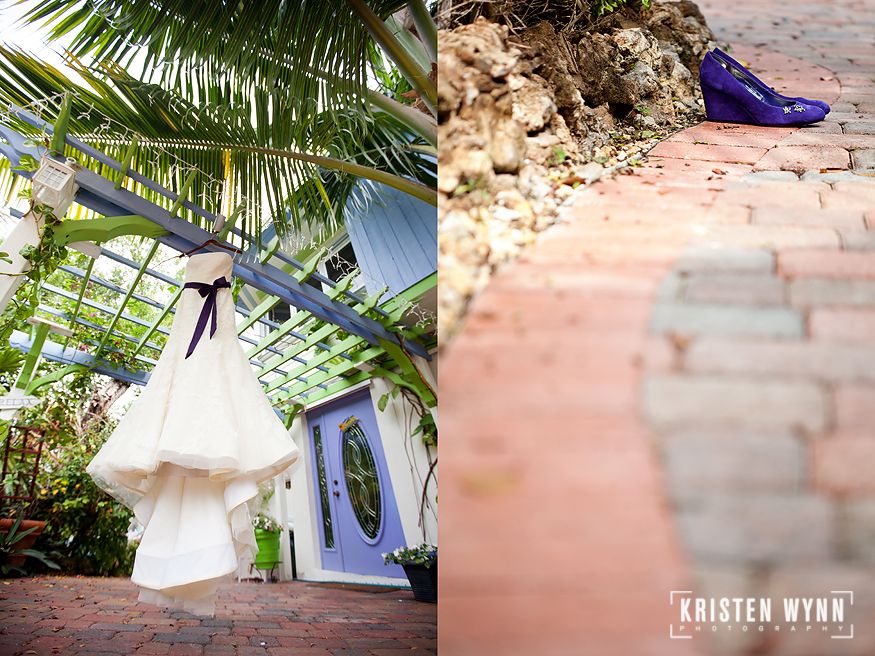 Hotel Accommodations: Stoneledge Paradise Inn, Key Largo, Florida
Ceremony and Reception Venue: Sunset on the Bay Home, Key Largo, Florida
Bridal Gown: Vera Wang
Leia is a teacher and works for a photographer herself part-time, and working for other photographers always produces beautiful results! She and Jamil enjoy hiking together and they took a several week-long trip out west last summertime.
When we did our pre-wedding meeting, Leia and Jamil told me they pretty much made everything for the wedding themselves, including the bouquets and cake toppers. You can see here how closely the cake toppers Leia painted matched their actual wedding day attire.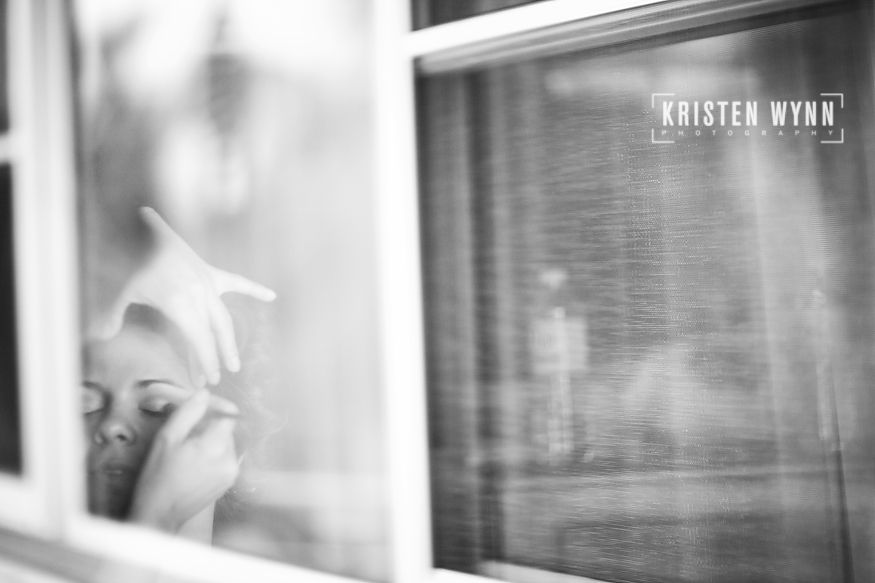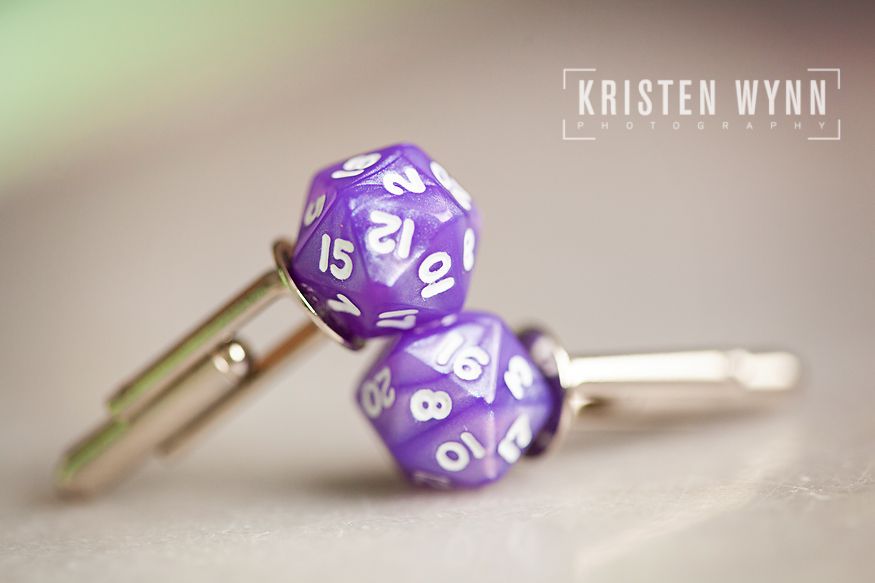 These cufflinks demonstrate Jamil and Leia's interest in Dungeons and Dragons.
Cards and gifts were exchanged prior to the ceremony, and Leia didn't want to ruin her makeup as she read Jamil's sweet card and saw the watch that he presented to her.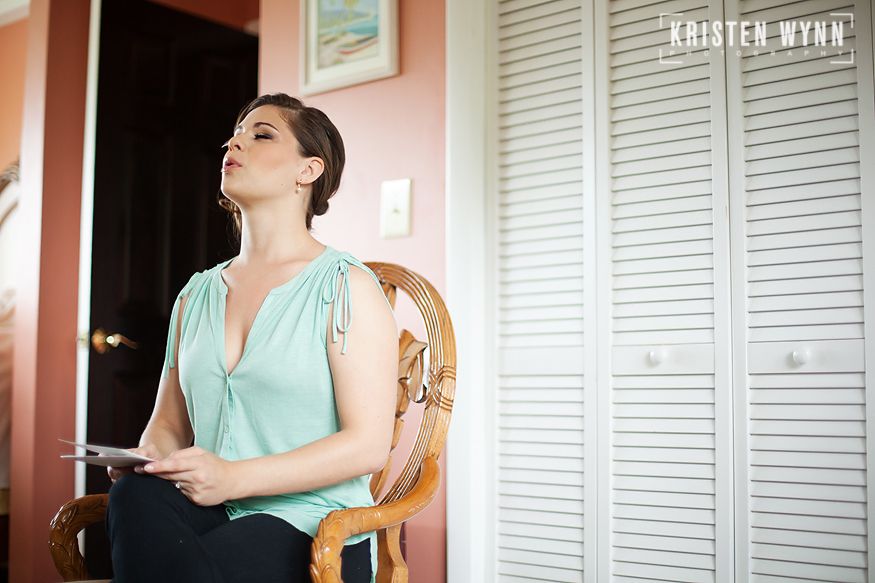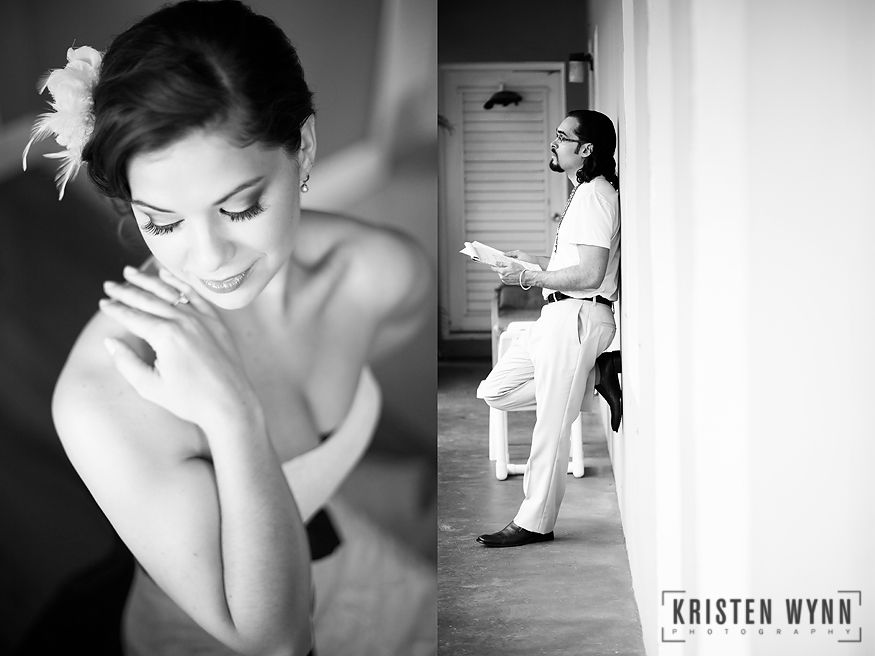 Jamil looks over his handwritten vows prior to the ceremony.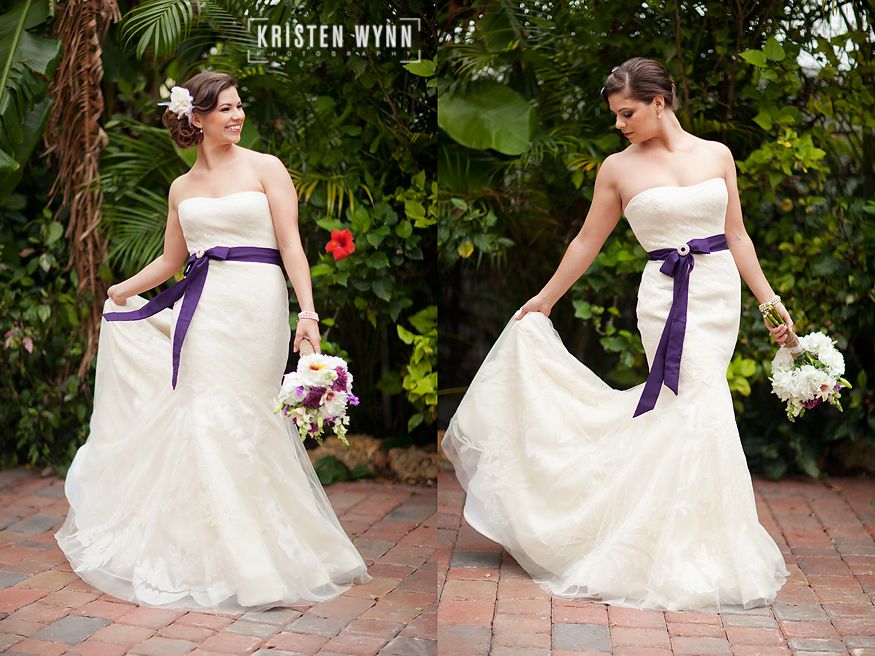 Leia actually picked out the first look spot and it was in the lush side yard of the home. I just love the shot of Leia from Jamil's point of view before the big reveal.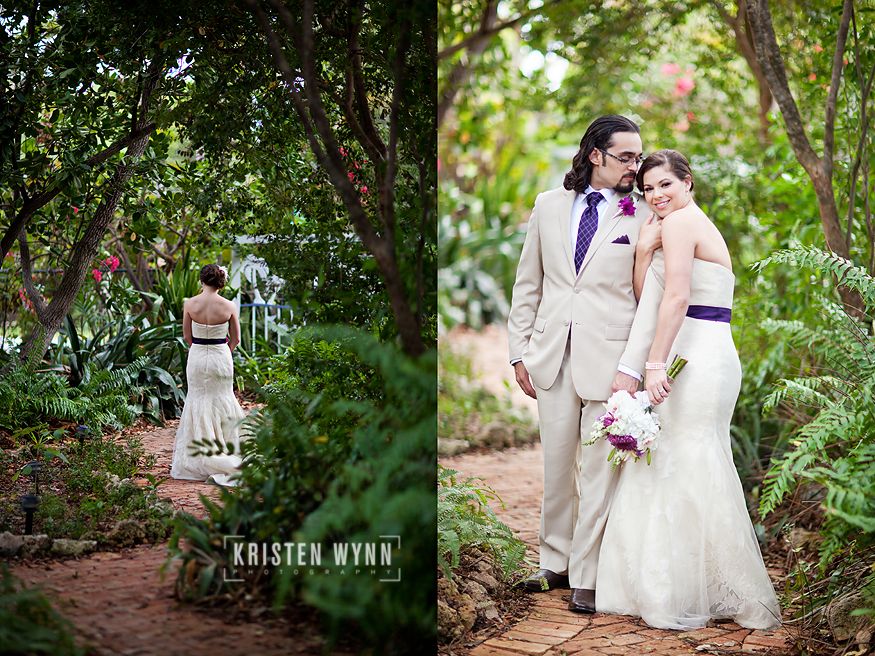 Leia and Jamil did a first look so that the ceremony could be held at sunset, and it produced some very loving bride and groom portraits.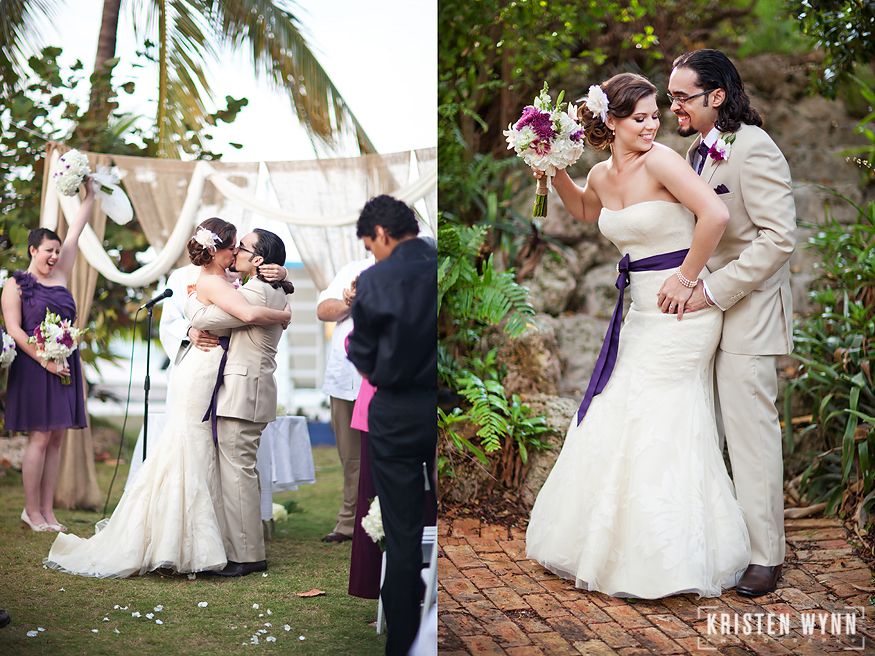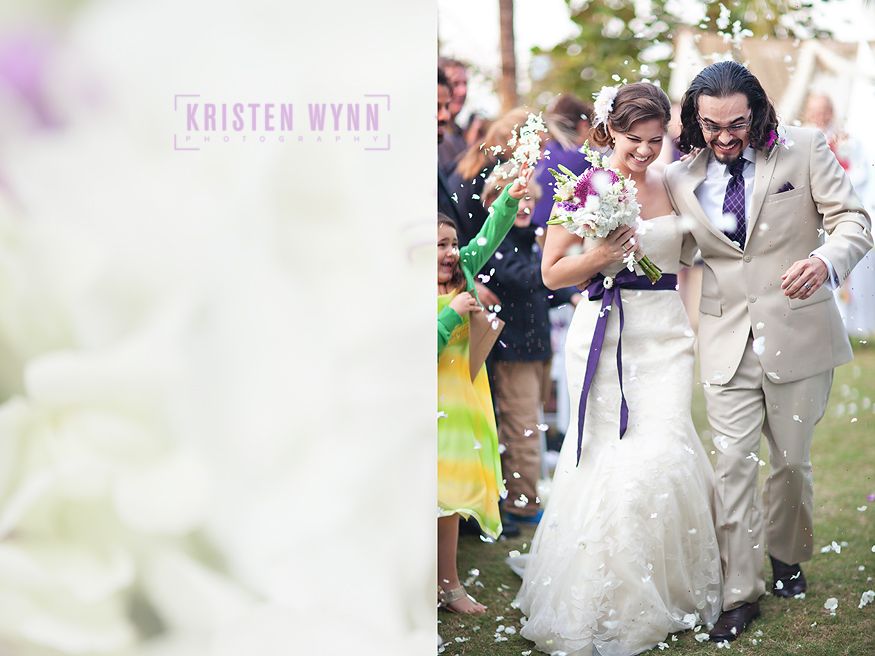 One of the BEST reasons to get married in the Florida Keys is the amazing sunset after the ceremony. It was beyond, beyond windy on this dock—I was actually nervous to take the couple out here for the shot. Thanks so much for the many helpers I had throughout the day in holding both my lights and escorting the bride and groom to safety in the wind!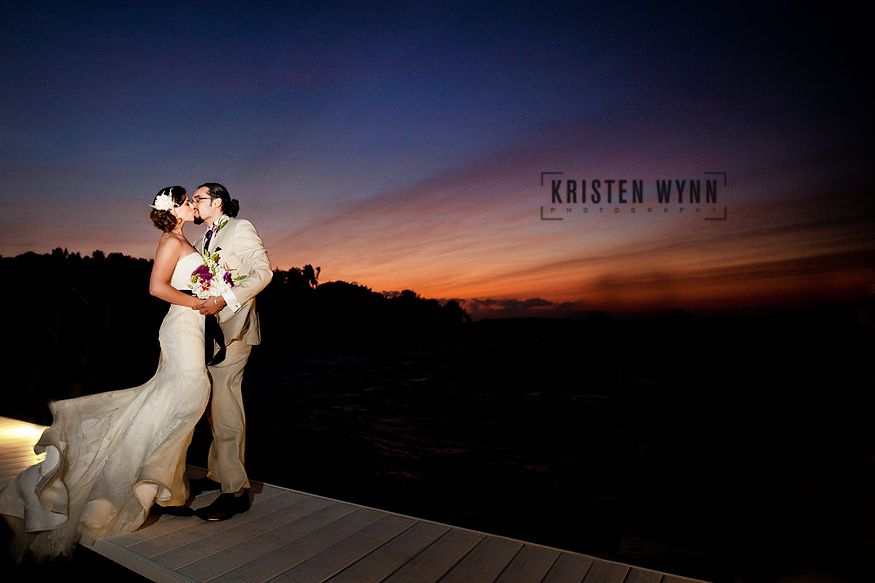 And then the couple and their guests danced the night away!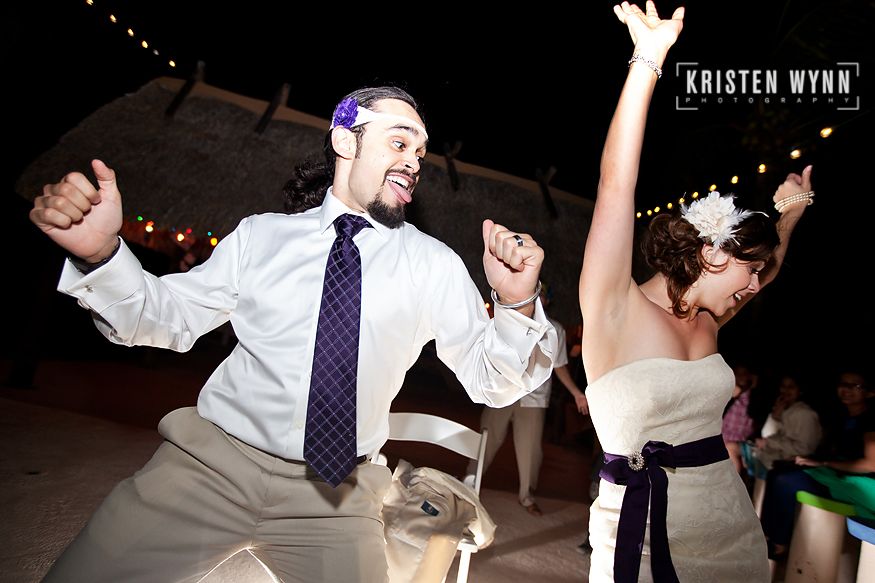 Congratulations on a beautiful wedding day and a lifetime together! I hope your honeymoon was fabulous and that you two enjoy many hikes together for years to come!