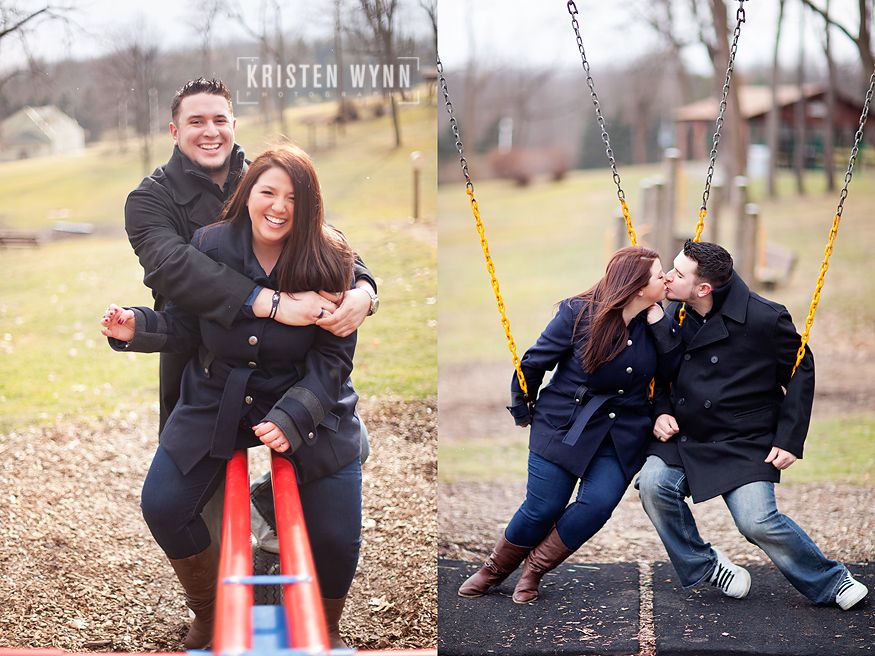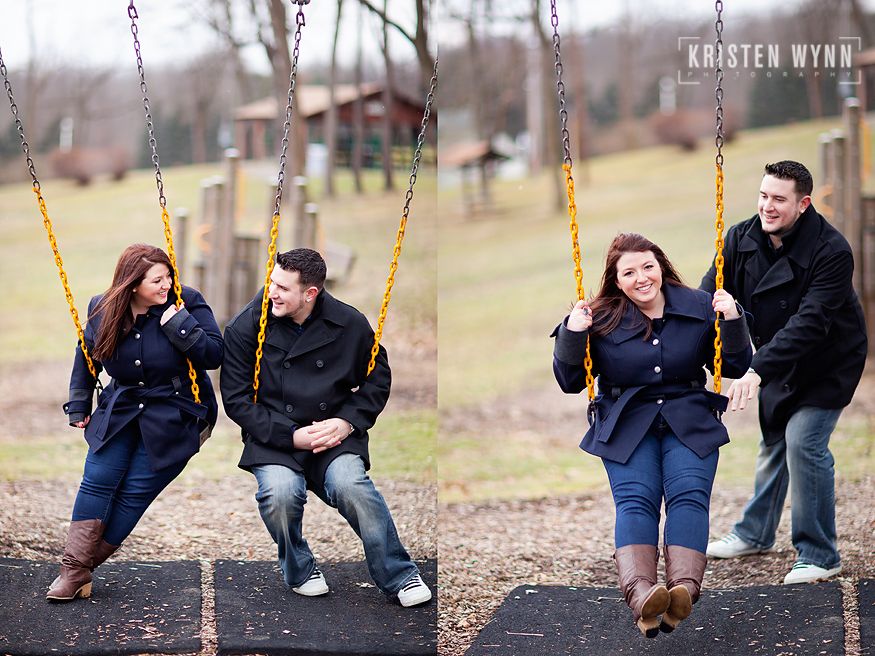 Angela and Brad are truly a fun, hilarious couple. They love the Pittsburgh Penguins and came up with a great idea for a unique winter session – ice skating!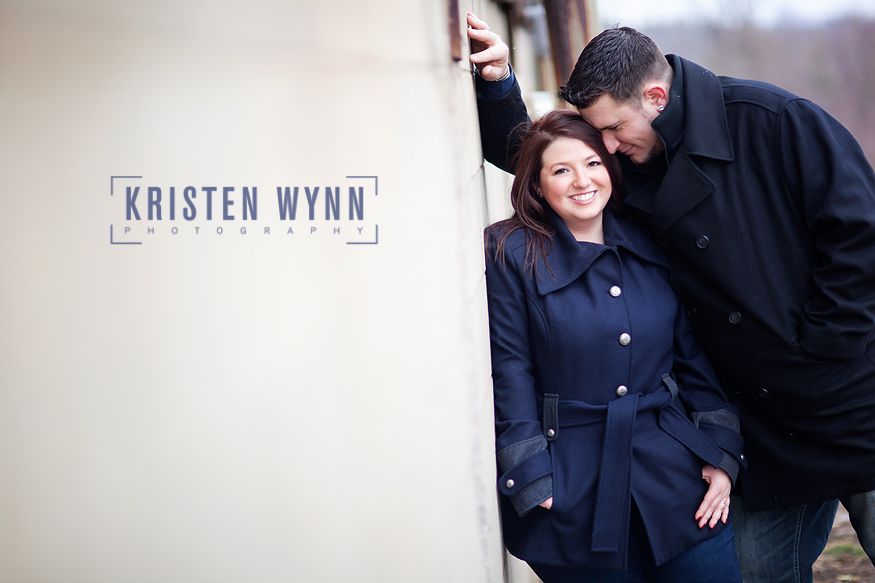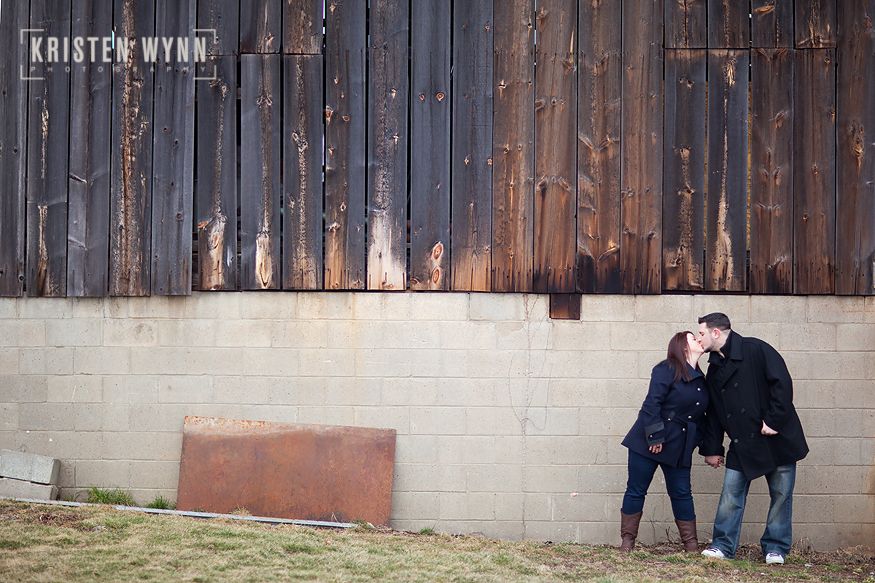 Clients, let's do more sessions where we do an activity like this – so much fun and it really shows the couple's personality. It's different and makes for great natural interaction!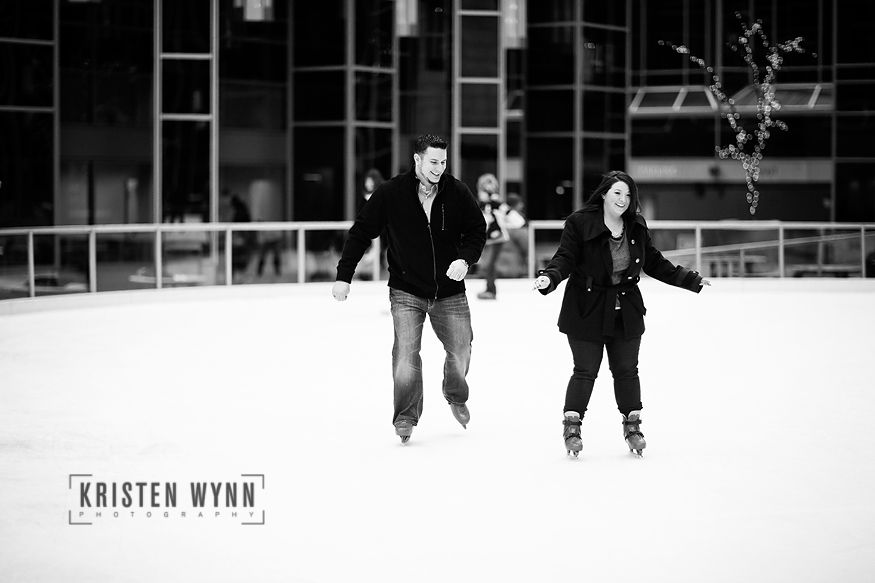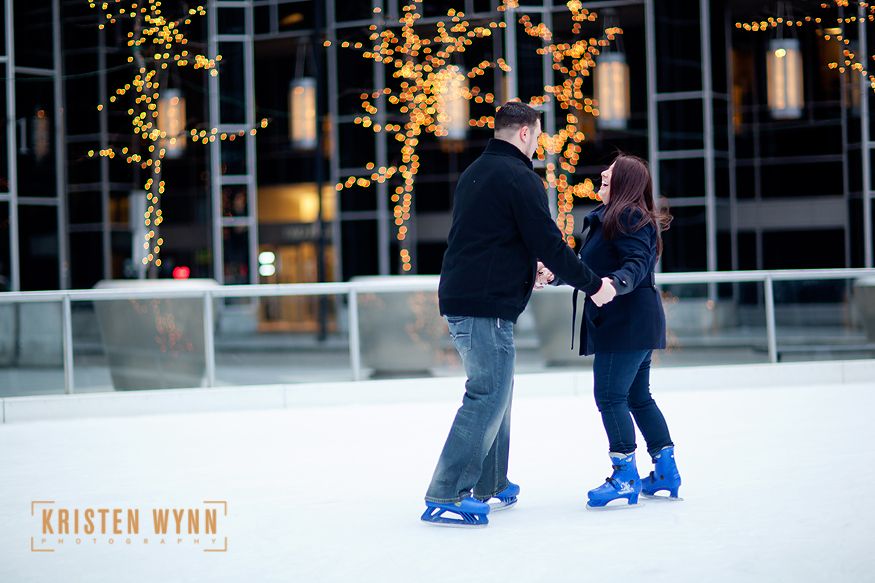 Their coats were brand new and they cuddled up together on the cold winter day!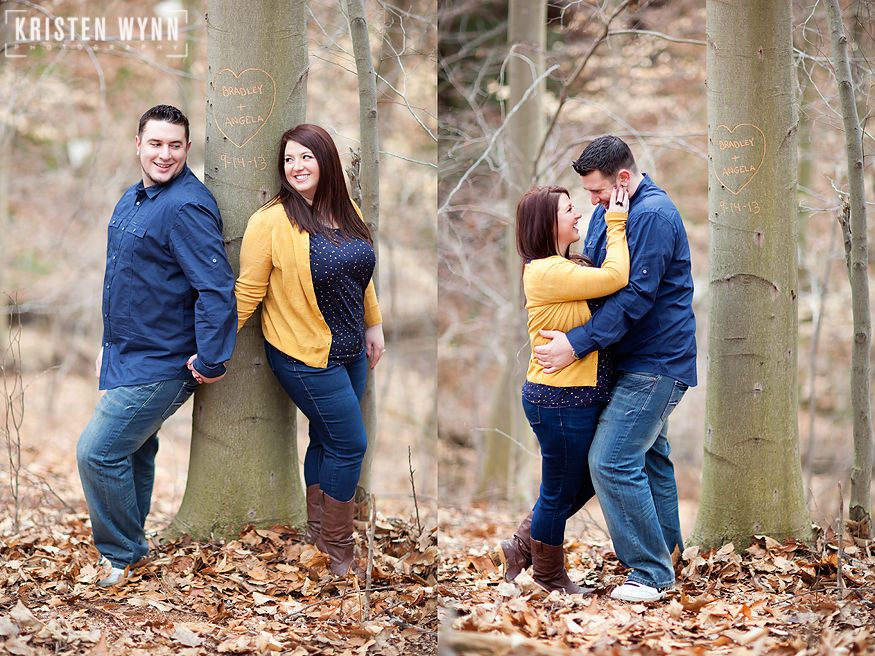 This blanket was sitting in the middle of a huge mud puddle, but fortunately, they trusted me and no outfits were harmed in the making of the image!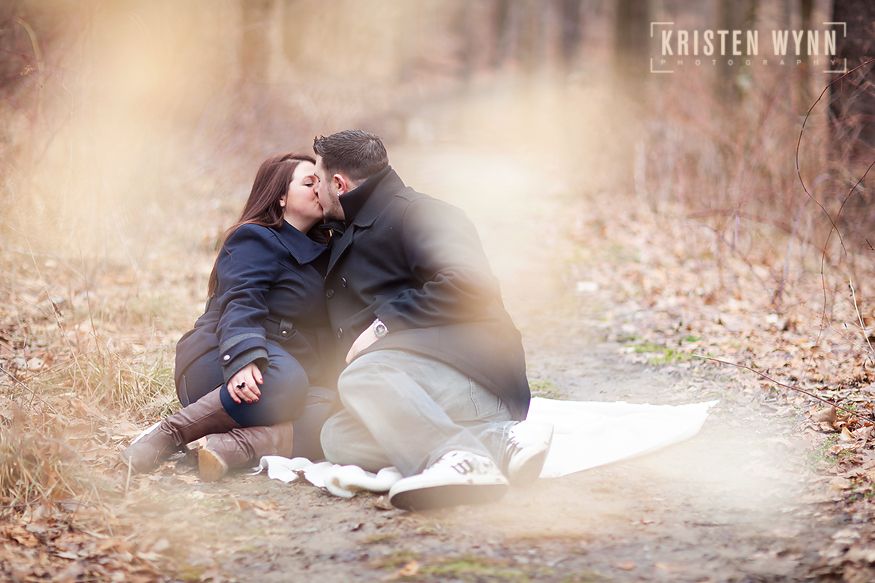 This tree carving idea was all Angela's and her execution was perfect. Her yellow sweater looked awesome in the winter trees too.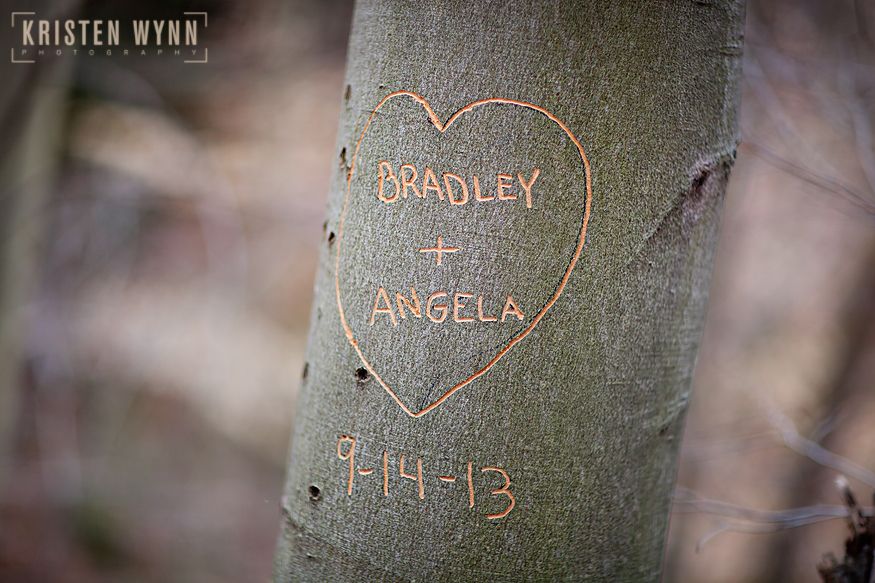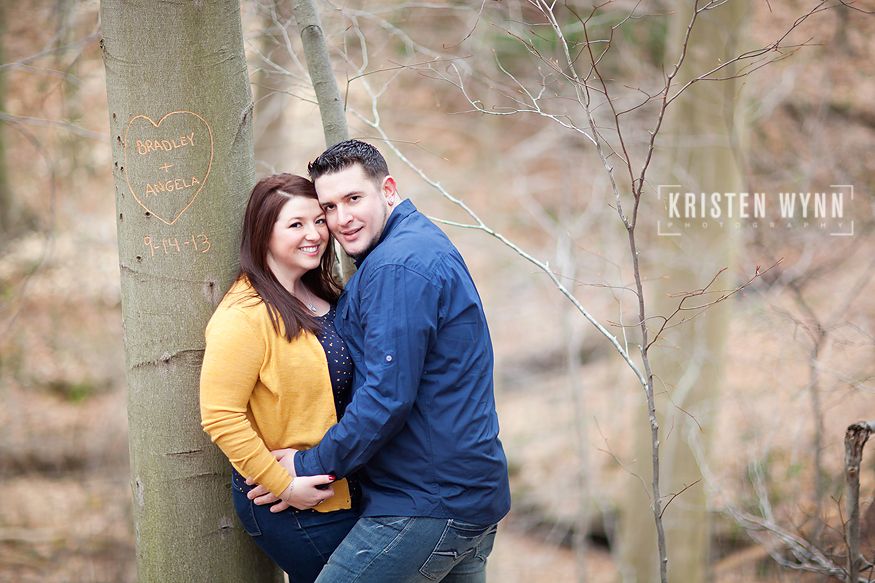 And of course, we had to have some jersey shots for Brad, a Pittsburgh Penguins fan!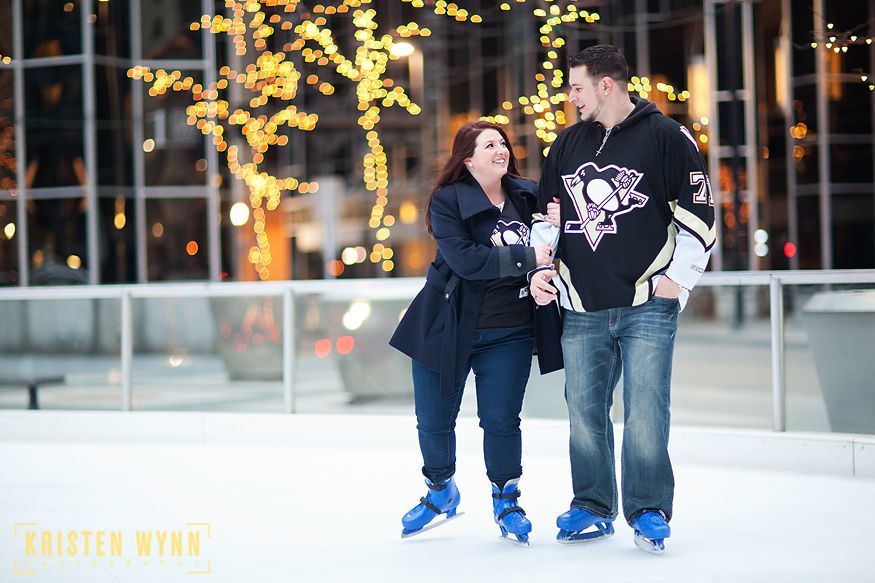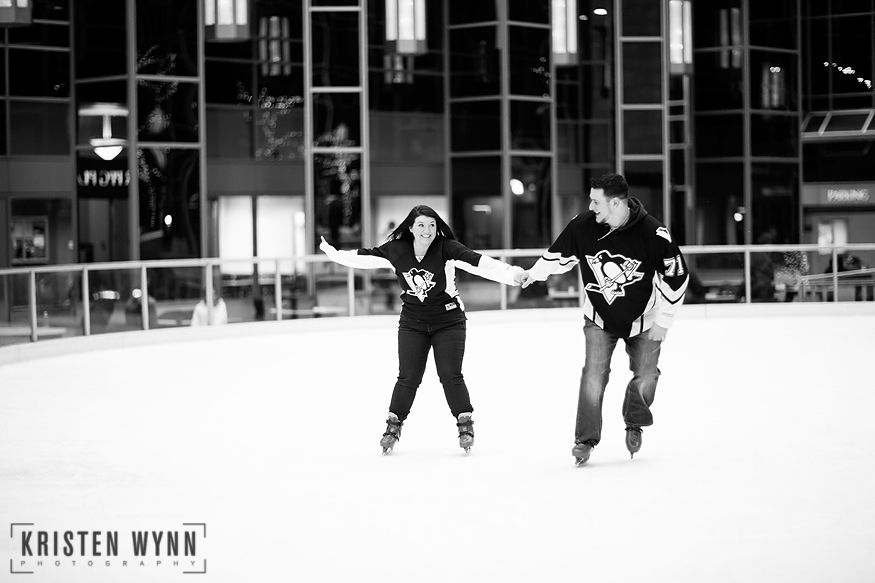 Thank you so much for an amazing session! I can't wait until your early fall wedding – I'm so thrilled to have you as a KWP bride and groom!