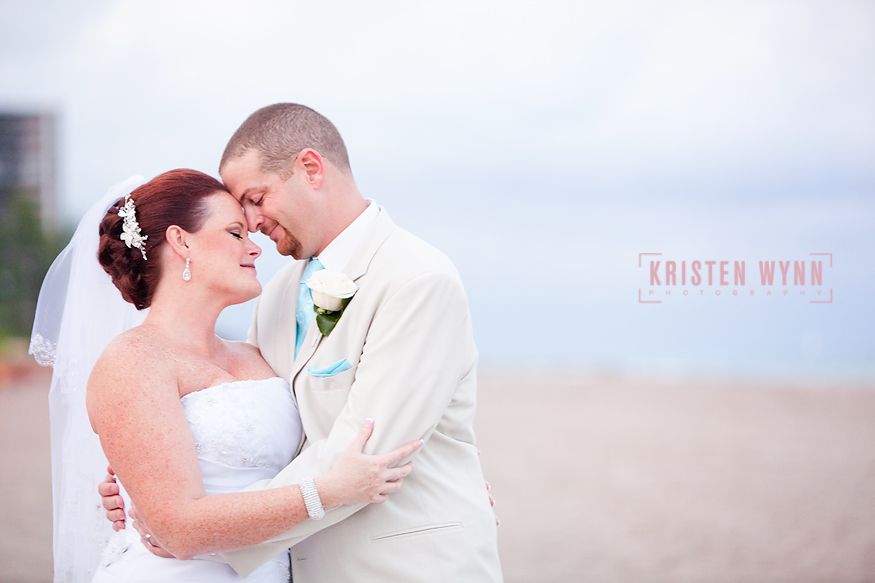 Carrie and Dan planned a sunset ceremony on the beach on Singer Island. They'd been planning for over a year, as I remember our first phone conversation last winter. Thanks so much to Laurel Serra, a friend and fellow photographer, for the referral! I also had Laurel out on the beach with me (she was a guest at this wedding) for a lighting test after sunset–thanks so much!
Accommodations and Venue:  Hilton Singer Island, Florida
Photographer: Kristen Wynn Photography of Palm Bay, Florida and Pittsburgh, Pennsylvania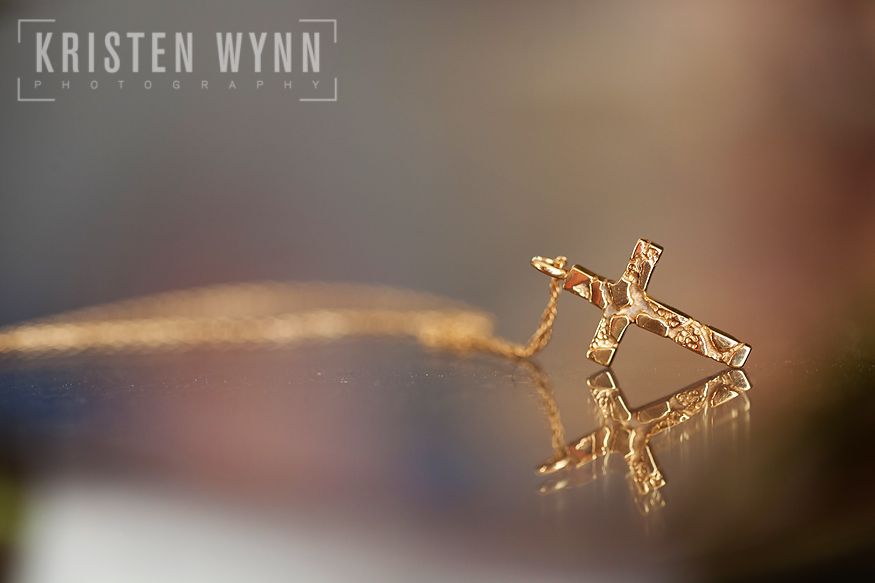 Carrie had her mom's cross tied to her bouquet as a way of honoring her on the day of her wedding. Carrie has beautiful hair, and I just love the look of it in this photograph from the ladies' prep.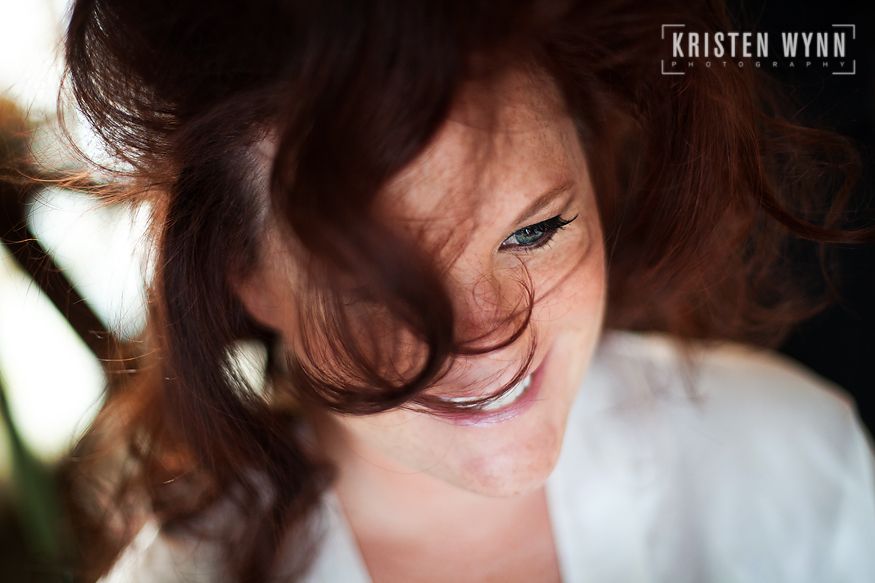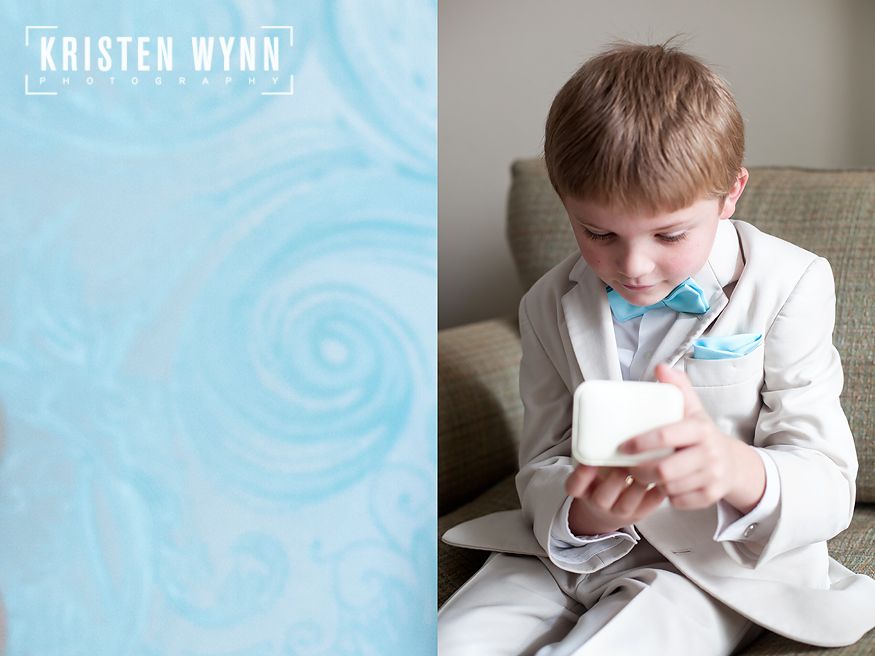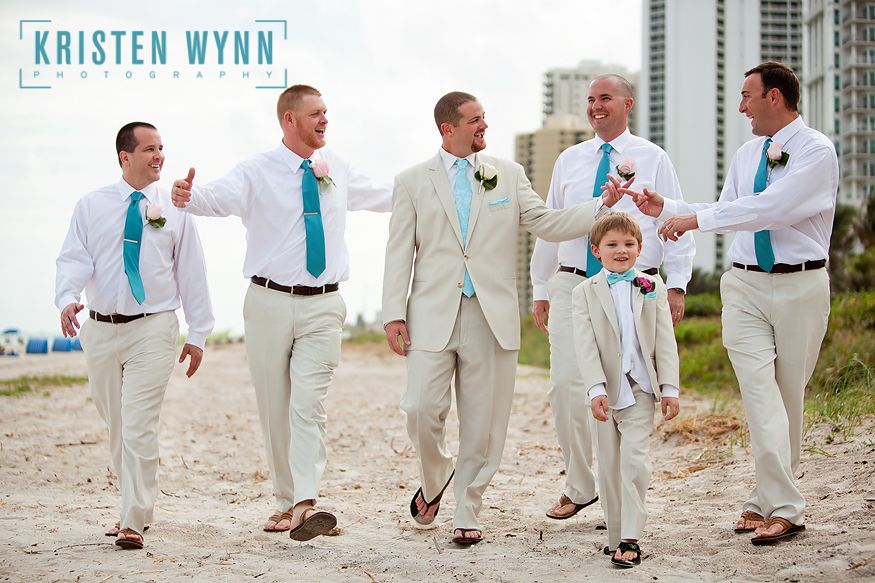 The weather was beautiful all day, but shortly before the ceremony, a storm rolled in. So all of the guests and vendors ran back inside. It cleared up about fifteen minutes later, so we all headed out to the gorgeous ceremony site again…but it rained again!  But finally, on the third trip out, the weather was clear and the sunset light was so soft, and the bride came down the aisle with her father with the lights of the reception shining behind her. Third time was the charm!
I love the little spots in this lobby to photograph!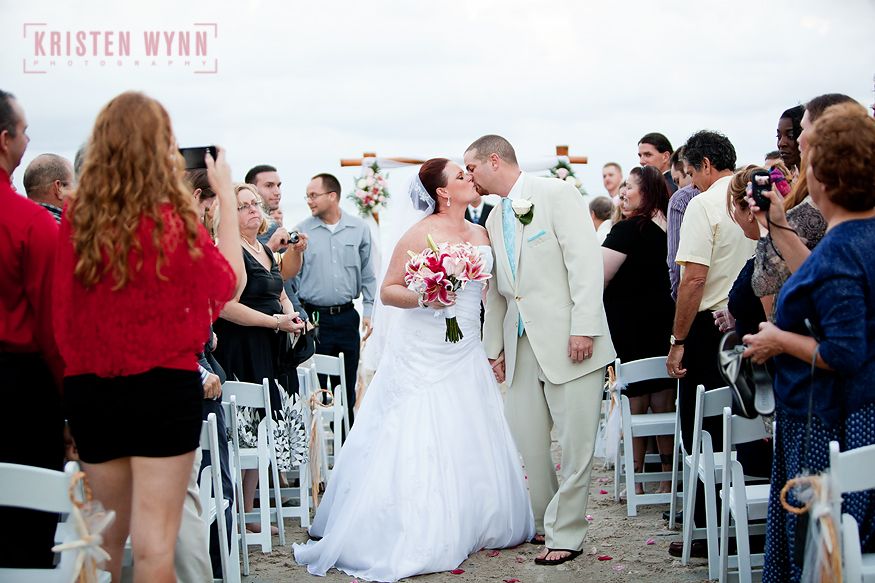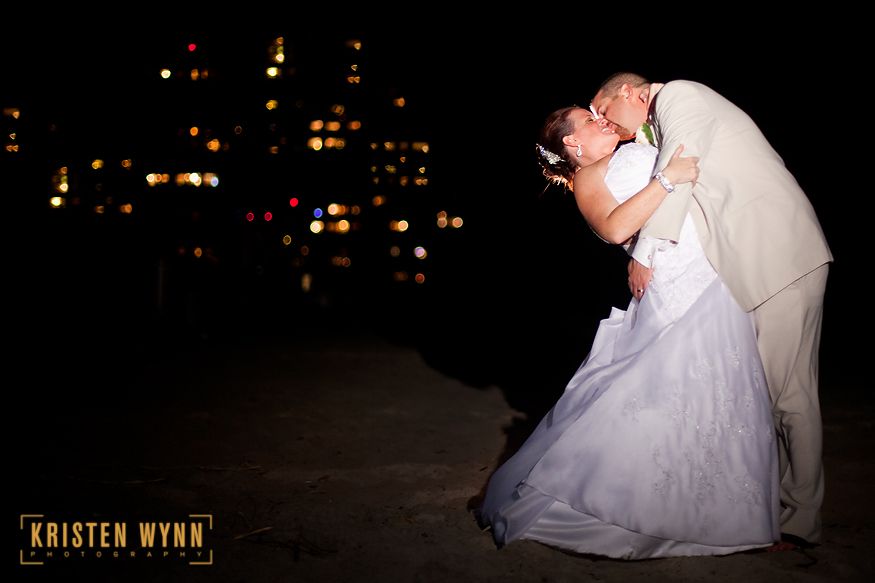 After sunset, we were able to still do the portraits on the beach with the lights from neighboring hotels in the background for a romantic look!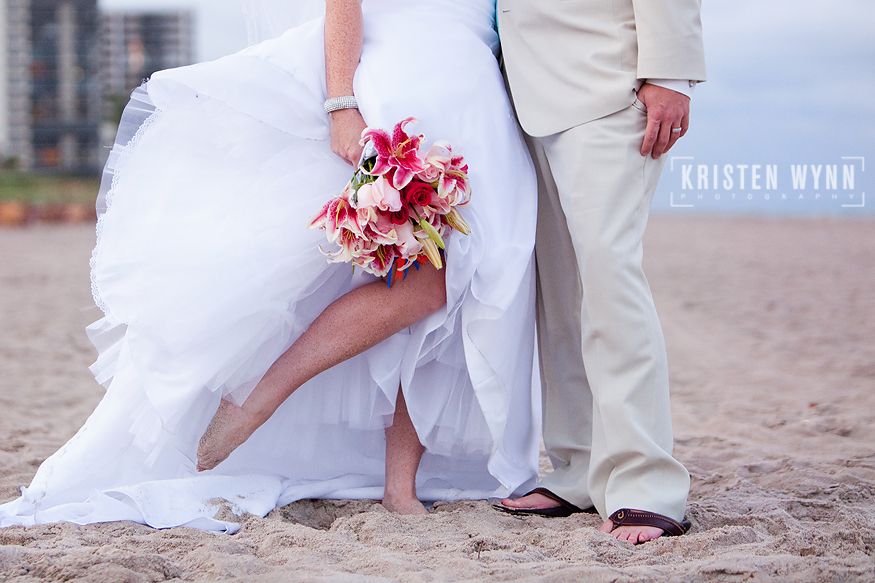 The colors of Carrie's bouquet really popped for a beachside wedding.
Dan and Carrie's favor was very unique–custom printed beer koozies for the guests to put around their drinks. It really fits Carrie and Dan's personalities–fun and laid-back.
I hope you two had a wonderful time on your getaway! It has been delightful working with you and I wish you so much happiness in the future! Thanks so much for selecting Kristen Wynn Photography for your wedding day coverage!