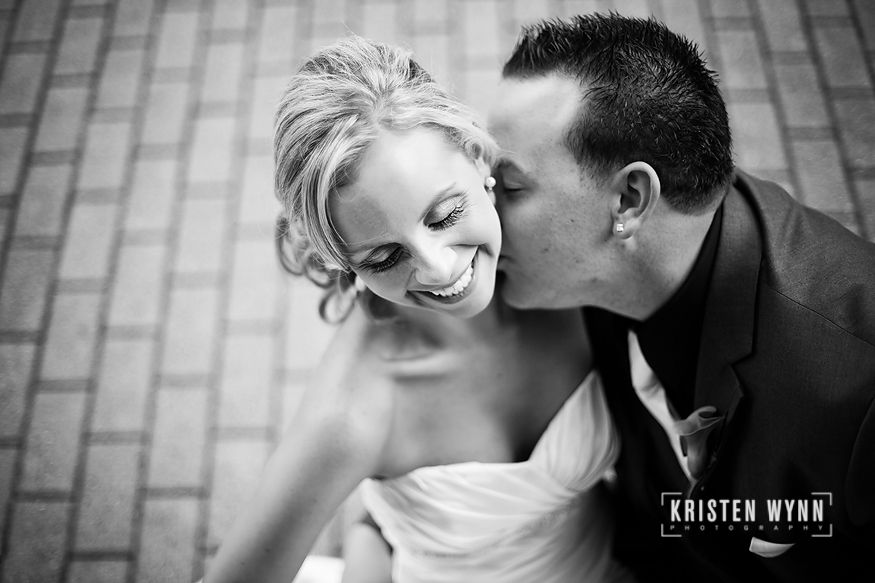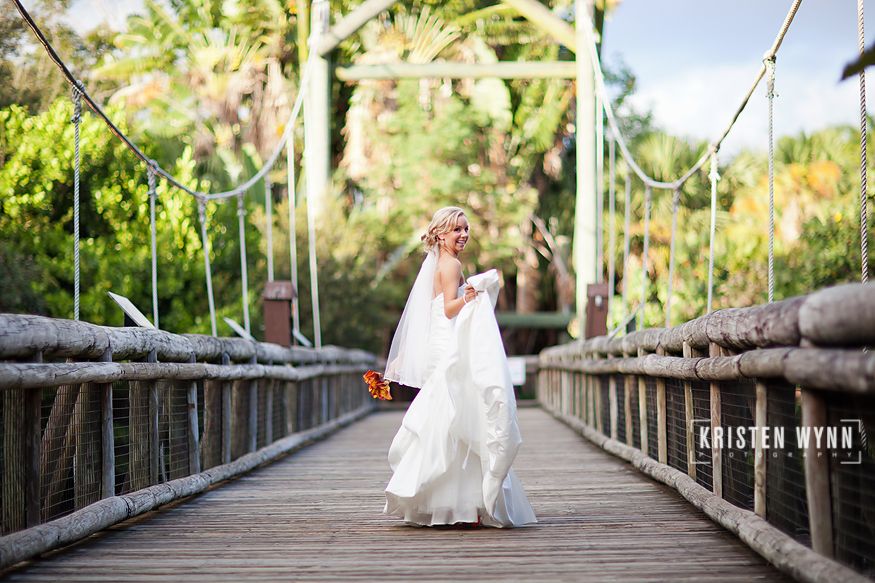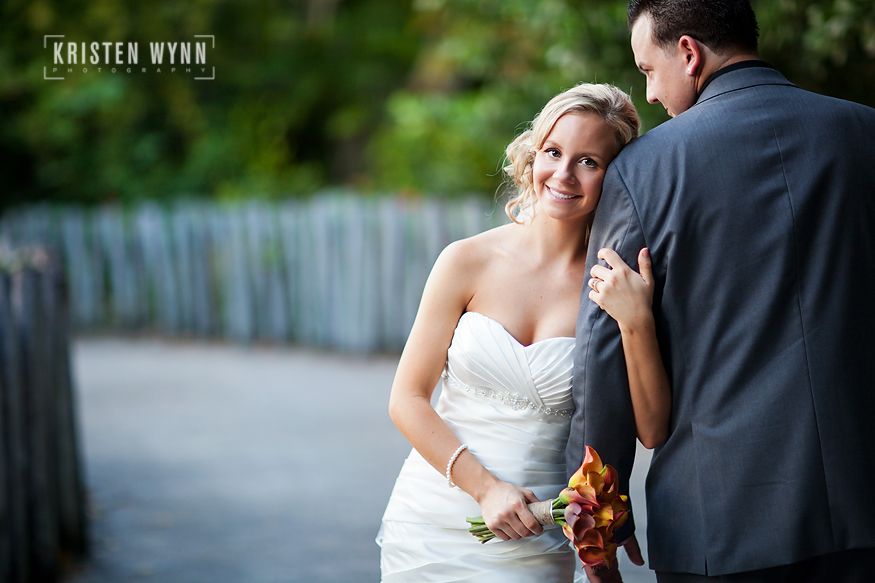 Shawna and David have been dating for six years and they tied the knot this month at the West Palm Beach Zoo after sunset. It was a very unique venue and Shawna had so many great ideas for images.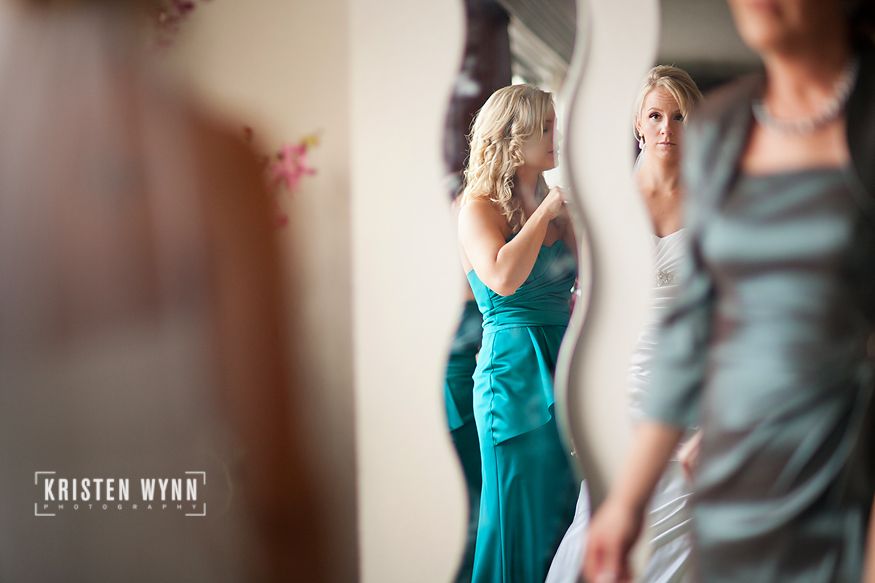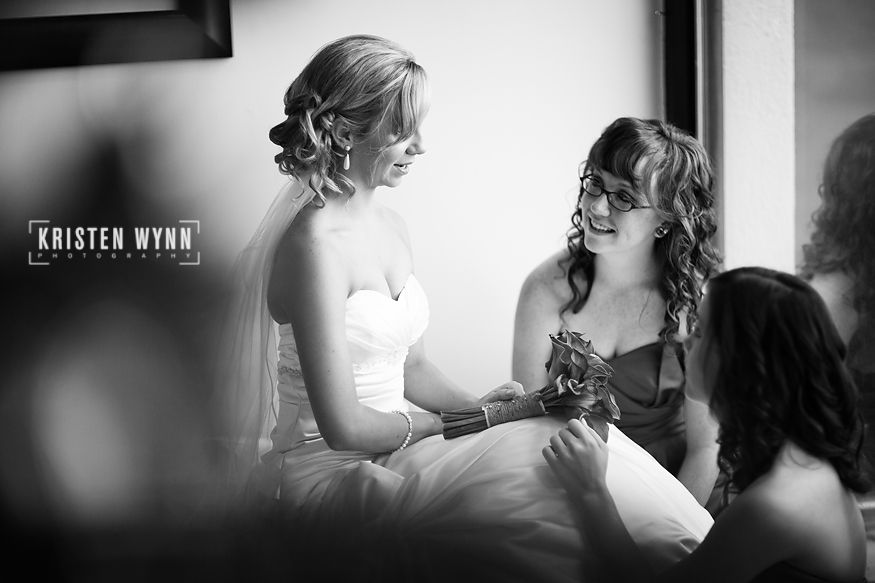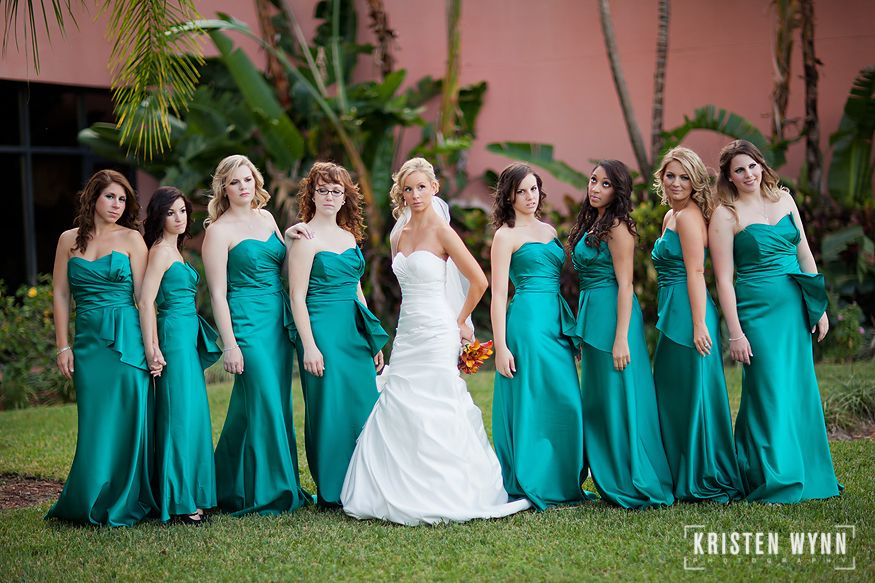 Accommodations: Hilton in West Palm Beach, Florida
Ceremony and Reception Venue:  Palm Beach Zoo
Photography: Kristen Wynn Photography of Palm Bay, Florida and Pittsburgh, Pennsylvania
The colors of her shoes and garter were the Miami Dolphins colors, and it is super popular right now to use the colors of your favorite sports team! I originally said Florida Gators and then realized the error of my ways! 🙂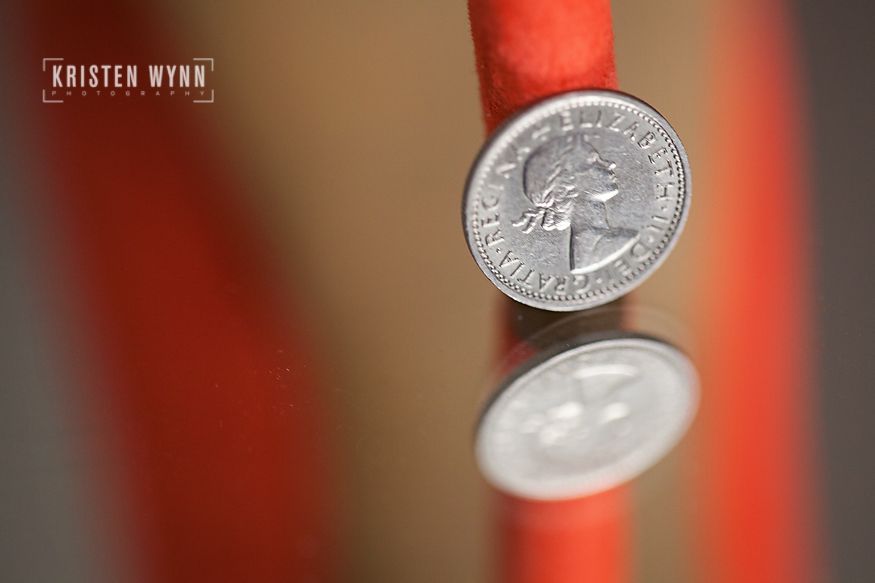 As soon as Shawna and David were pronounced husband and wife, the fountain behind their ceremony site erupted and they shared another kiss!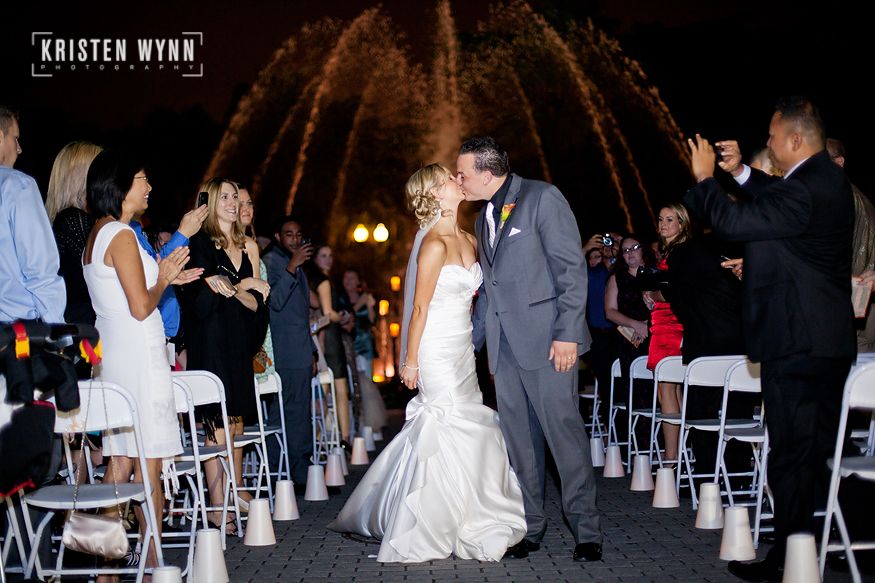 When Shawna was a little girl, she visited this zoo and rode the same carousel with her mom–they had a photo taken together then and on Shawna's wedding day.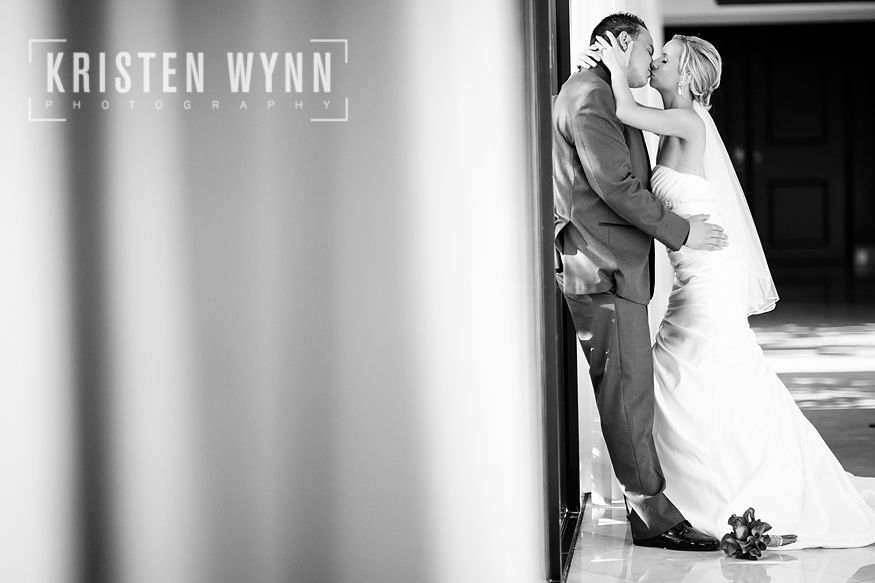 During the reception, they honored their moms with slideshows–it definitely brought the waterworks!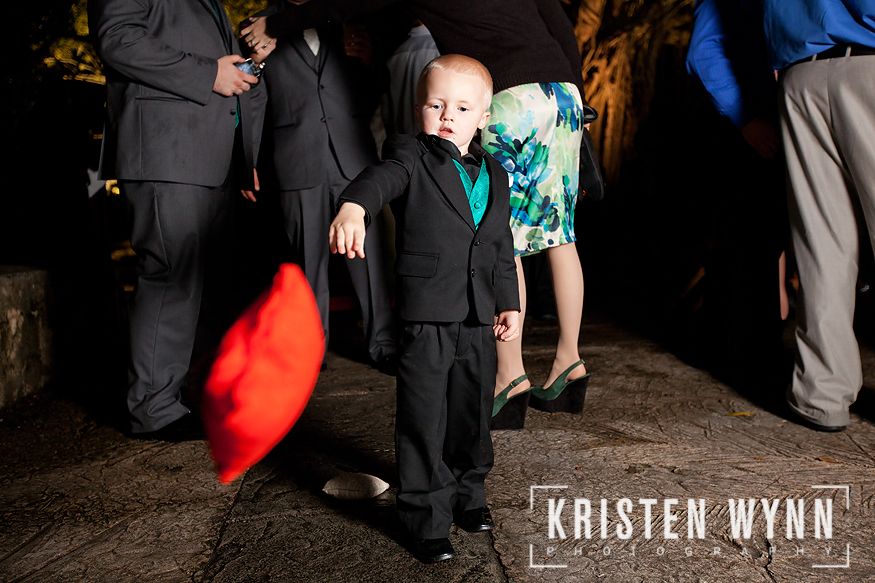 At the reception, they had a beer pong table, which is the latest trend. They also had a beanbag toss during cocktail hour, and their ringbearer really got into the game!
I wish you two so much happiness–what a beautiful day with great weather and a wonderful couple. Thank you so much for the opportunity to work with you on your big day!