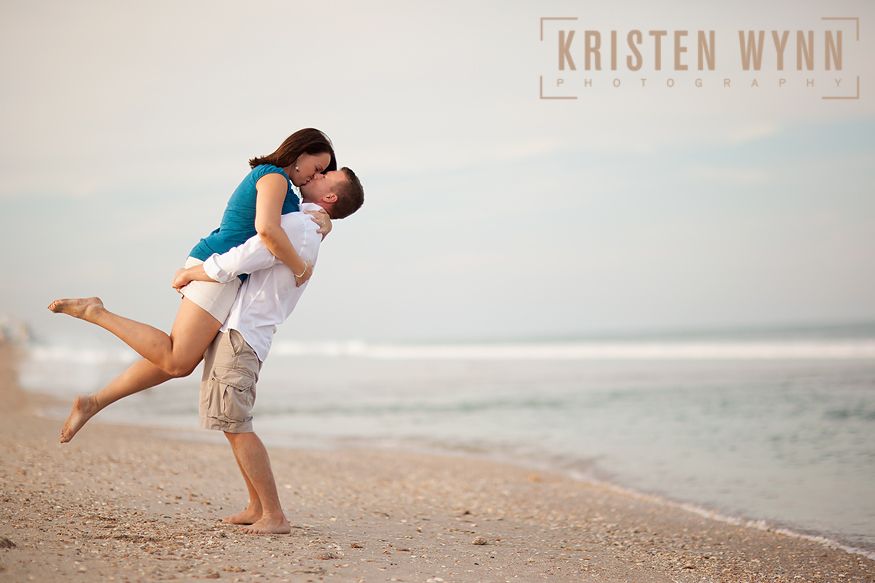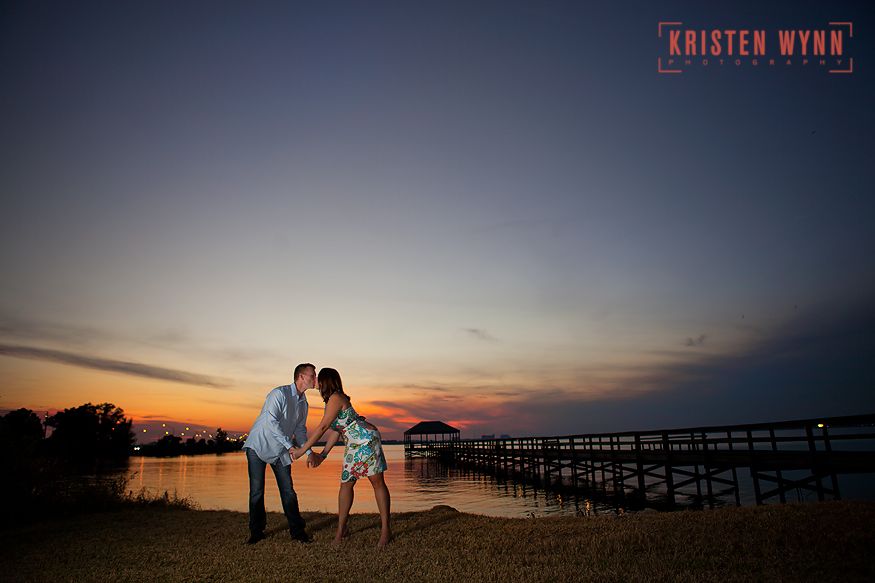 Erika and Tim are a super sweet couple that picked some great locations for their engagement portraits!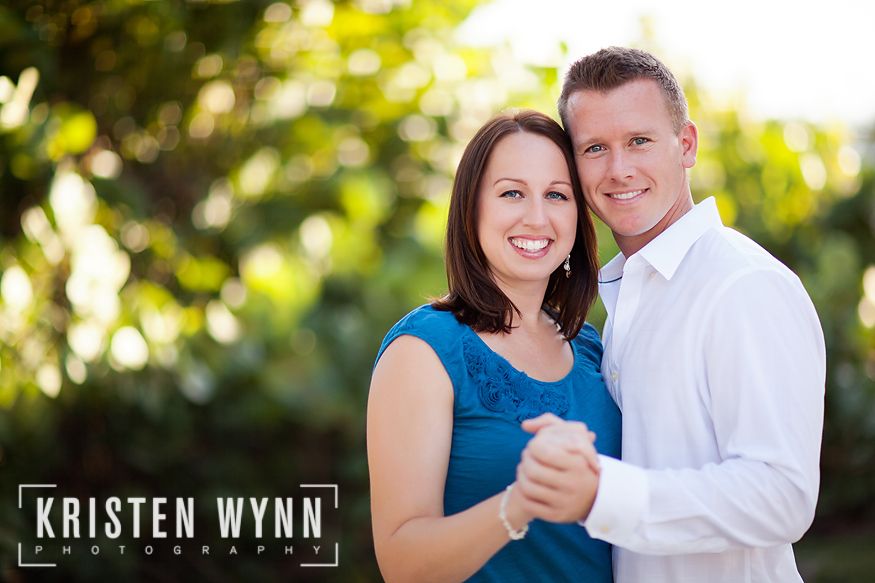 They happen to work at the same place and now make their home together beachside. They enjoy running together and were training for the Space Coast half-marathon recently. I'm always in awe of the dedication it takes to do that!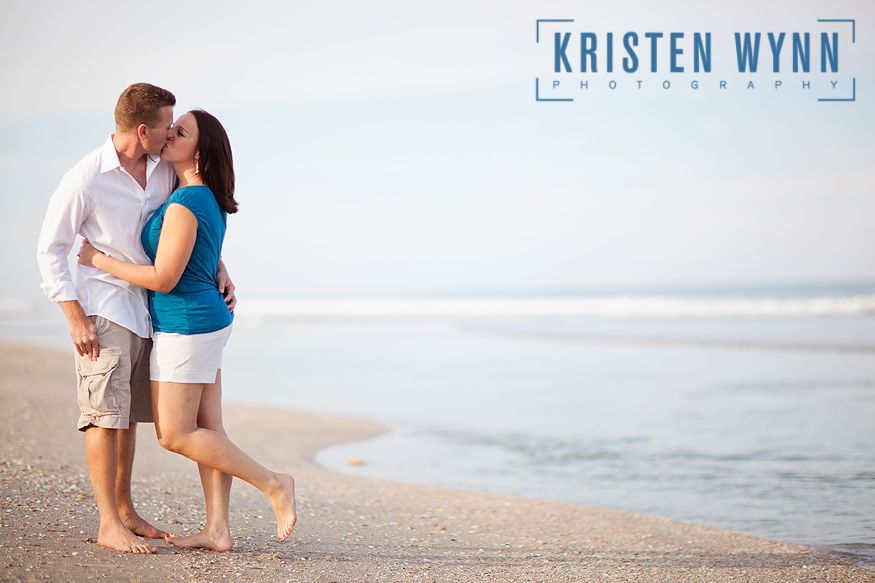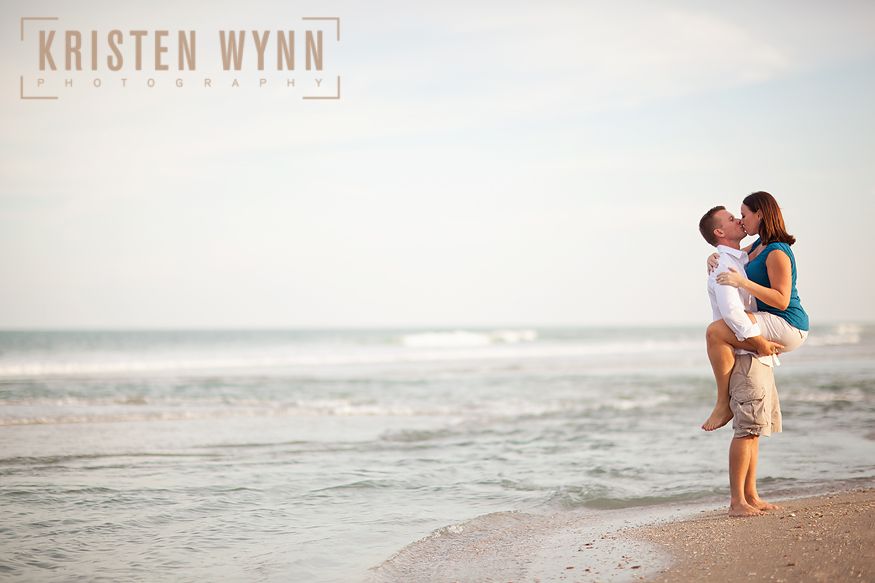 There were so many photos I wanted to share from their engagement session–it was really hard to decide. I love Erika's teal top and how well it photographed against the sandy beach.
I loved their ideas for their session—they brought fishing poles and introduced me to an awesome park in the area where there was a great sunset!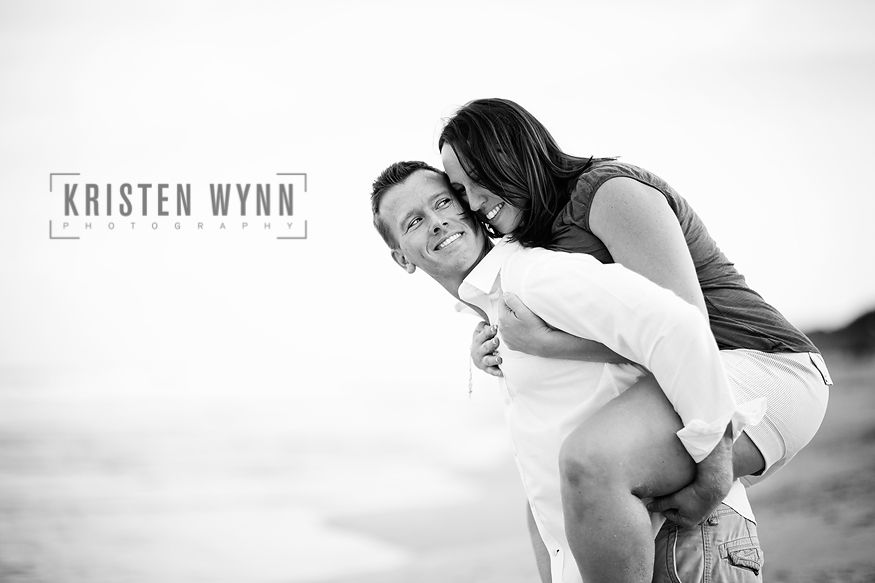 I just adored working with this couple and can't wait until their wedding next spring. I know it will be beautiful and a fun party for sure!