I really strive to keep my personal and professional/business life separate. I prefer the focus here on my blog and website to be all about the wonderful couples I get to meet and the beautiful moments I am fortunate enough to capture.
I don't really like to get in front of the camera and would much rather stay behind the scenes. Recently, Digital Wedding Forum approached me about an interview and I needed an updated headshot to go with it. Thanks so much to my sister and assistant Allison for taking the headshot featured with the article.
I wanted to post this piece to my blog only as a way to showcase some of my brides and grooms that are featured in the photographs. These are some of my favorite images from the past year.
I also wanted to share this article as a way of talking a bit about the challenges of photographing joyous wedding days contrasted with my struggle with grief and  the tragic loss of my husband. My grief is very private to me, but I feel comfortable sharing this little glimpse of my struggle here on the blog.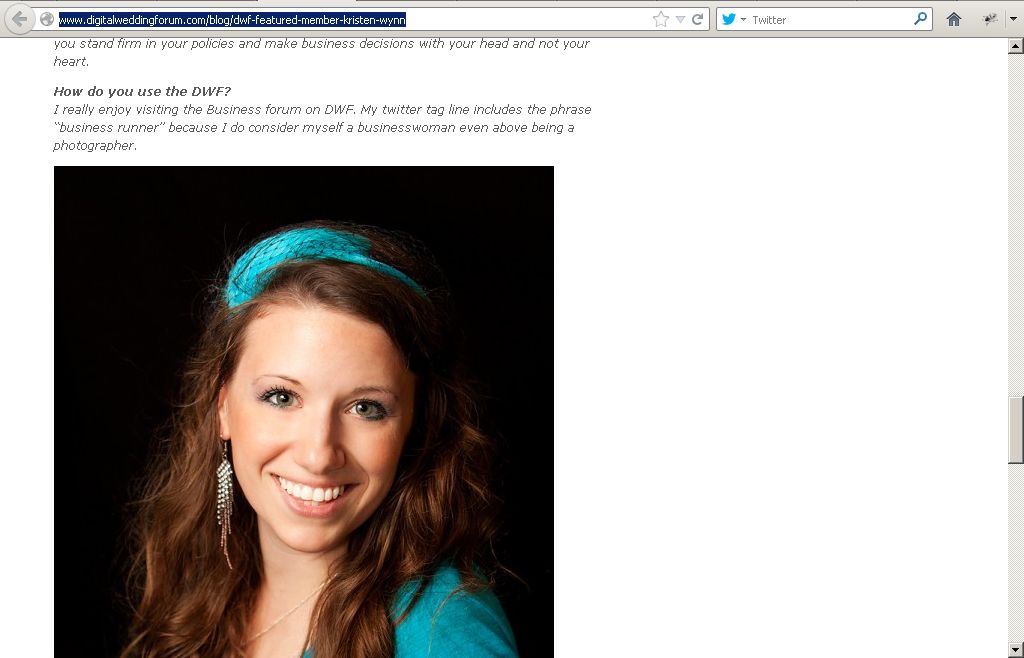 Thanks so much for reading and to my wonderful clients who made it possible for my work to be featured. 🙂