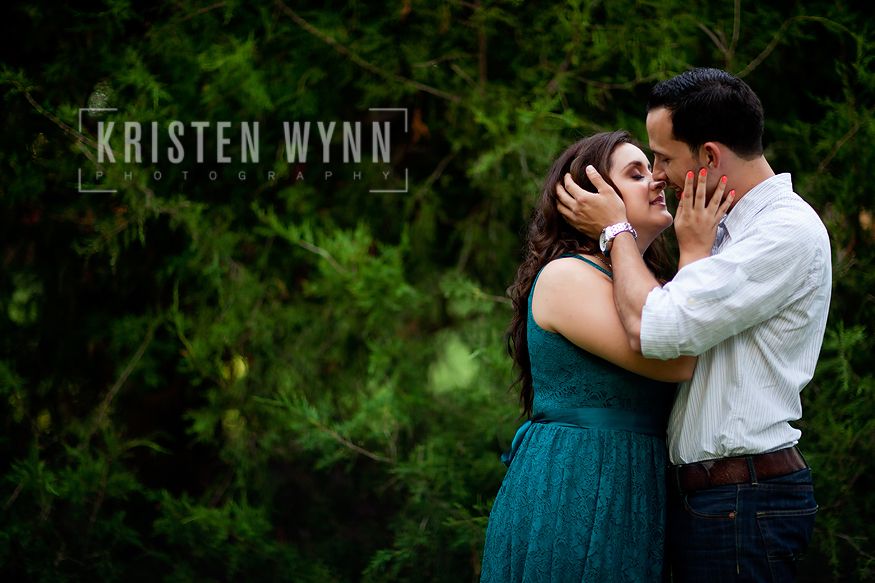 Lizette and Kevin are getting married in the spring and I just loved working with them on their engagement session. Lizette picked out a fabulous location in Winter Park with the greenery.
We also stopped in a wine bar where they had their first date–very unique location!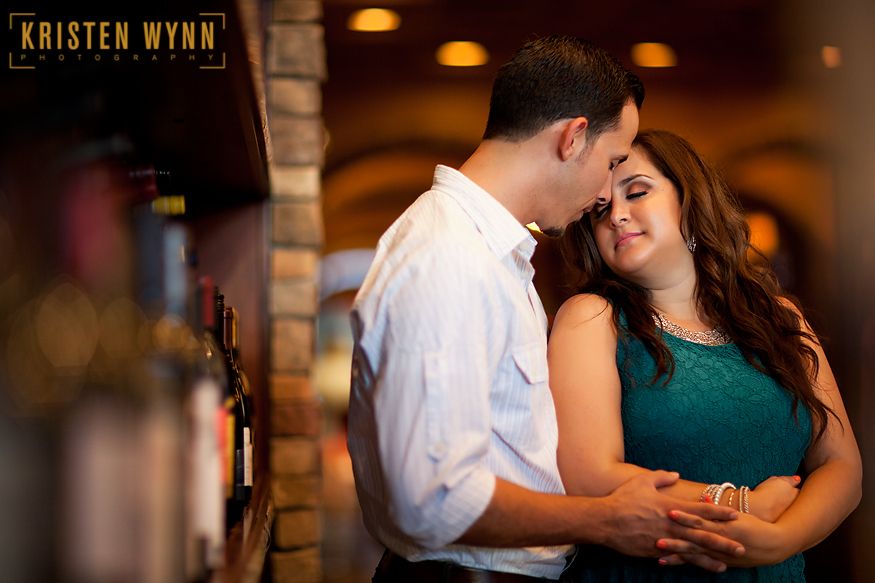 Lizette's dress was one of my absolute favorite colors too, sort of a dark teal. Ladies, heels and a dress always look feminine and fun for a portrait session. It's a very flattering, classic look.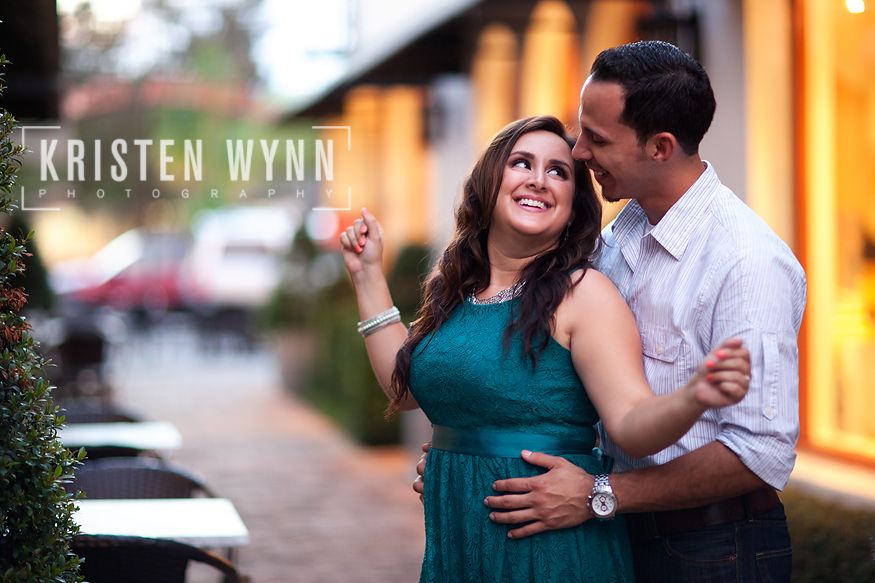 Kevin and Lizette brought their dog to the engagement portrait session–she was adorable and so well-behaved. Big thank you to Lizette's sister for coming along and acting as pet-handler during the shoot!
I cannot wait to work with you two on your wedding day. Thank you so much for an awesome session!