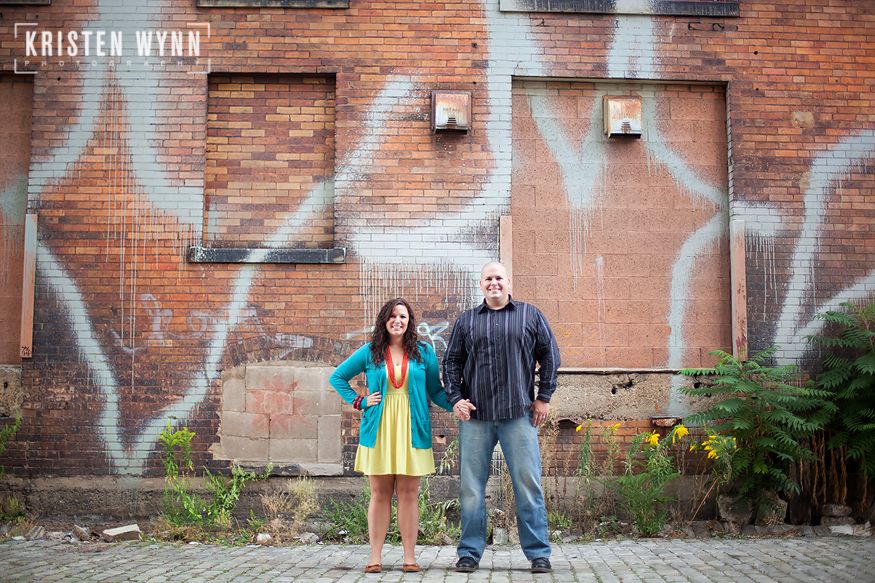 The day of Kristen and Adam's October 2011 wedding was non-stop rain and unusually cold temperatures for fall. But this sweet couple wanted to capture a festive fall feeling with bright pops of color for their one-year anniversary, so they headed to Pittsburgh's Strip District, home to the city's wholesale food and flower markets.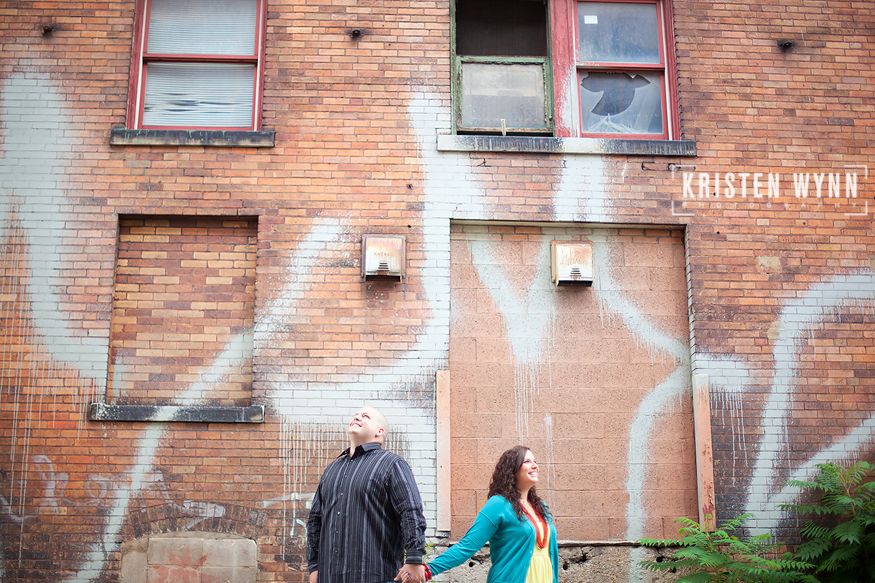 Kristen made all of the props, from the large letter "G" representing their last name to the banner, and their wedding cake baker generously provided a fresh cake for them as well. Kristen repurposed some of the items from her wedding for use in the photo shoot.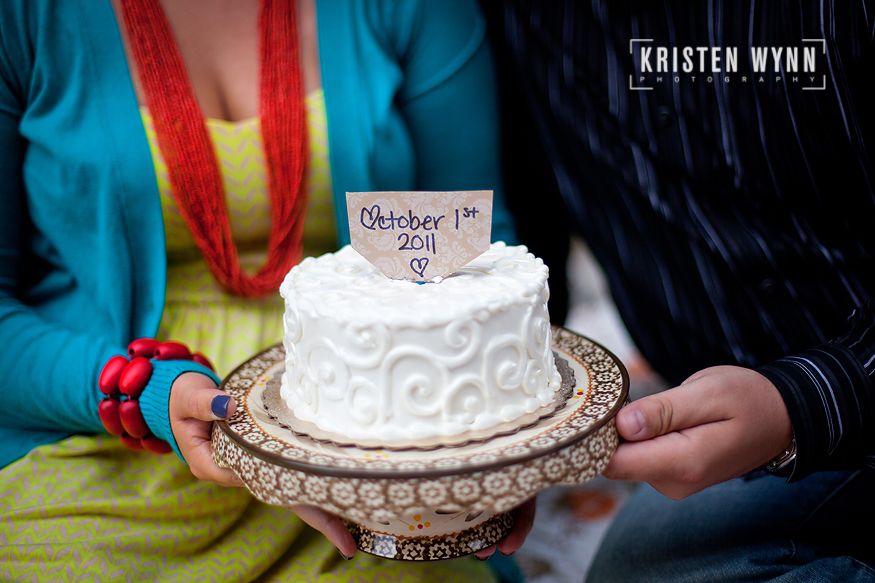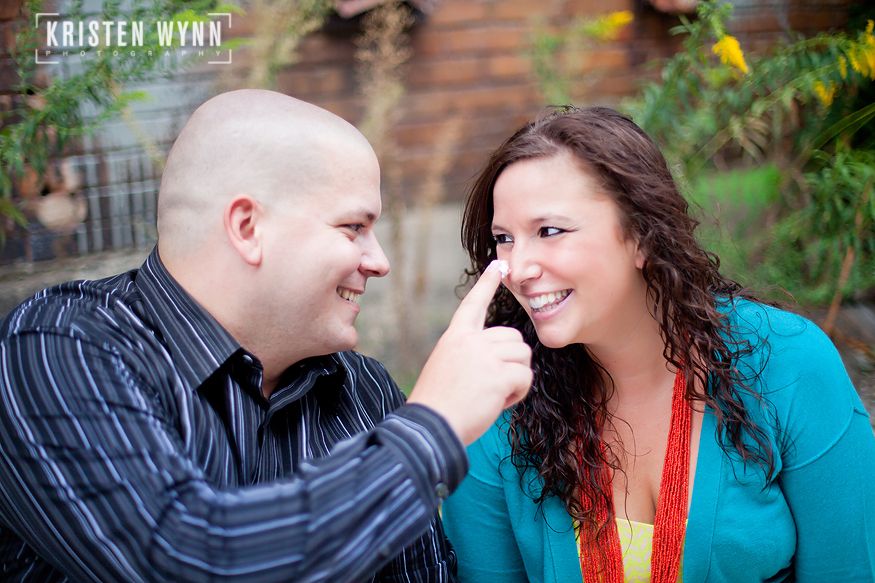 Funny story, we were behind a McDonald's for a lot of this shoot–it's all about lighting and very little about location. 🙂 We kept seeing people drive by eating french fries.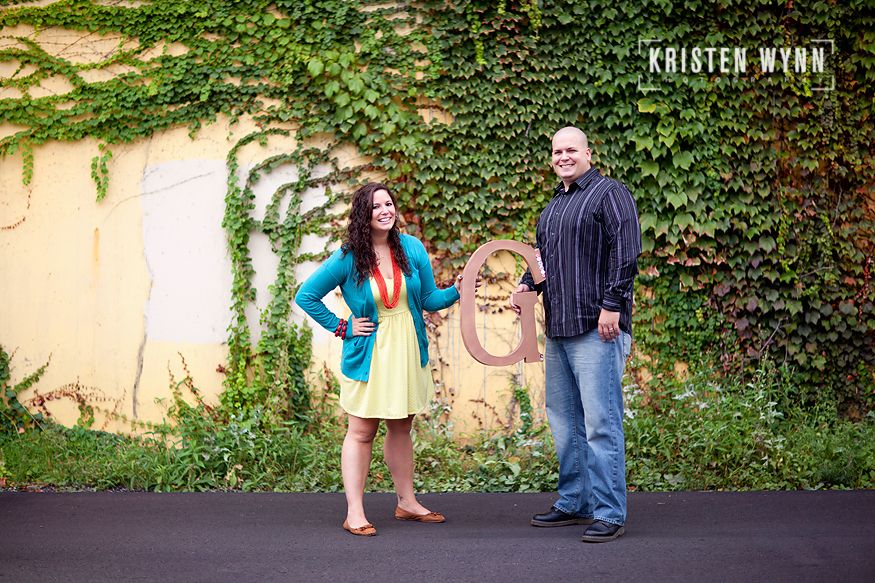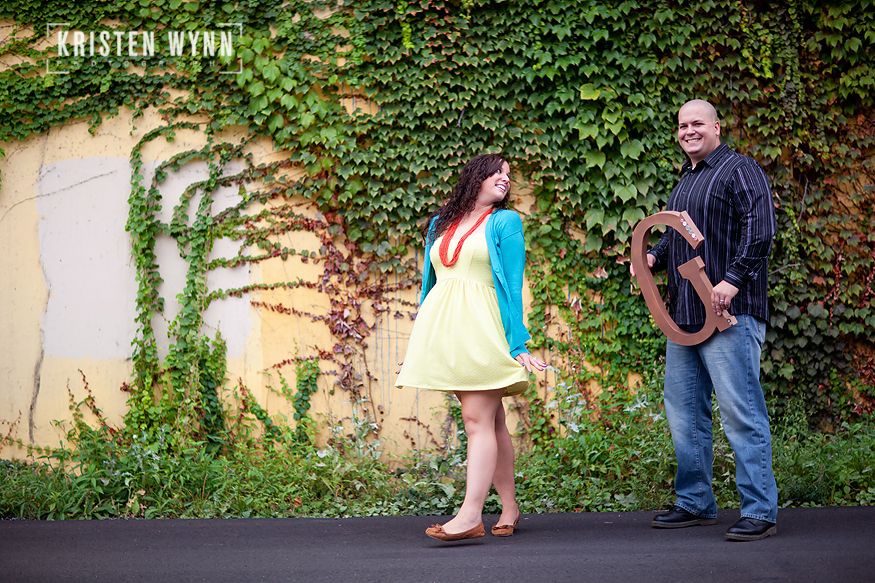 Each year, Kristen and Adam plan to take a photo of themselves holding the previous year's photo, for an incredible look back on all their years together as a married couple.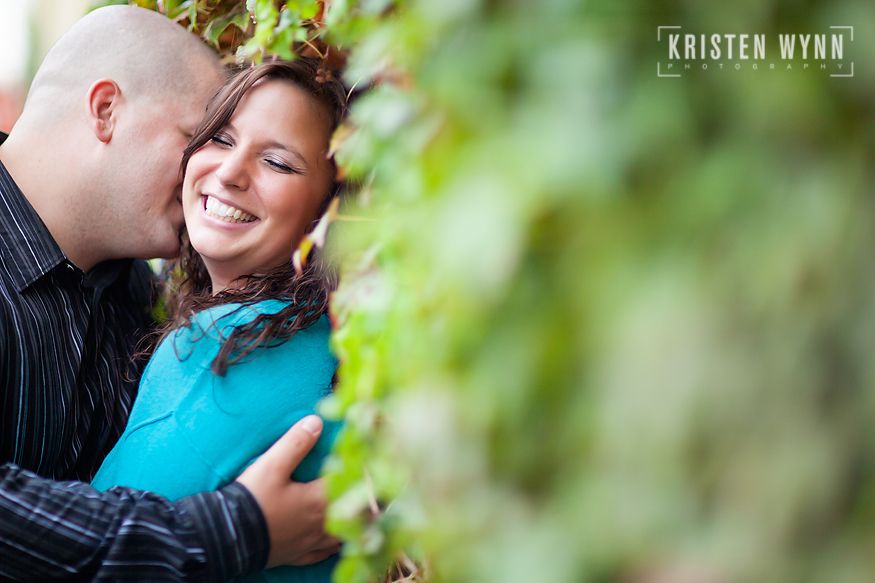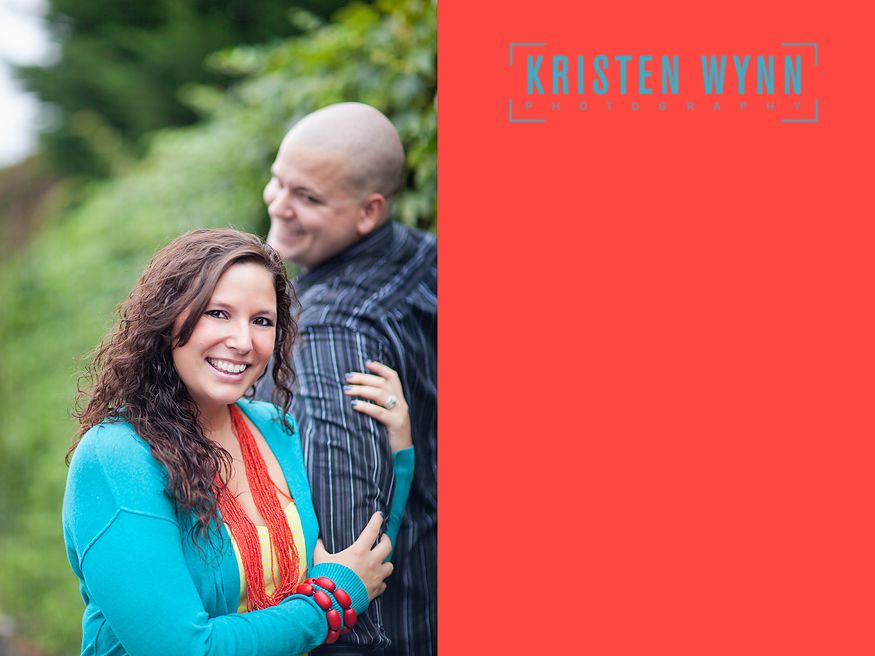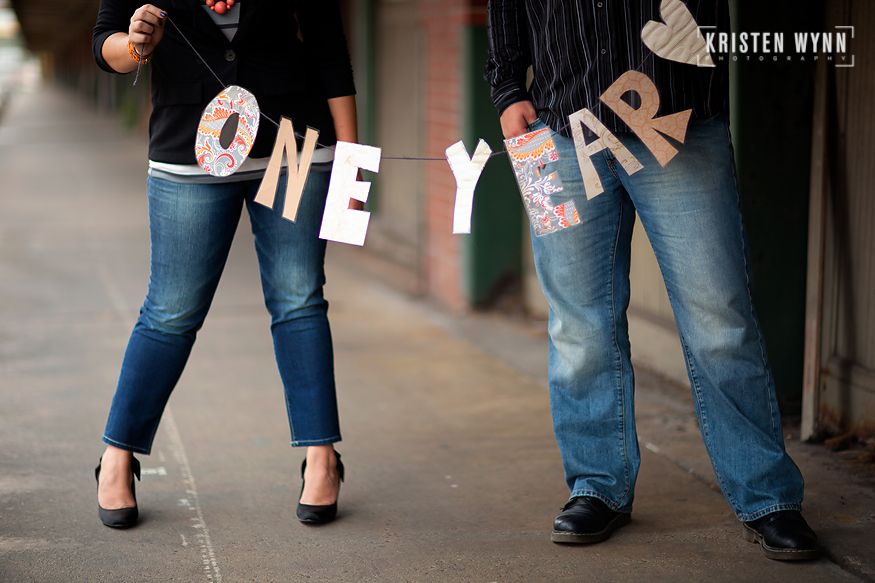 It was just our luck that, at the end of the session, rain began to fall, taking us back to their wedding day all over again!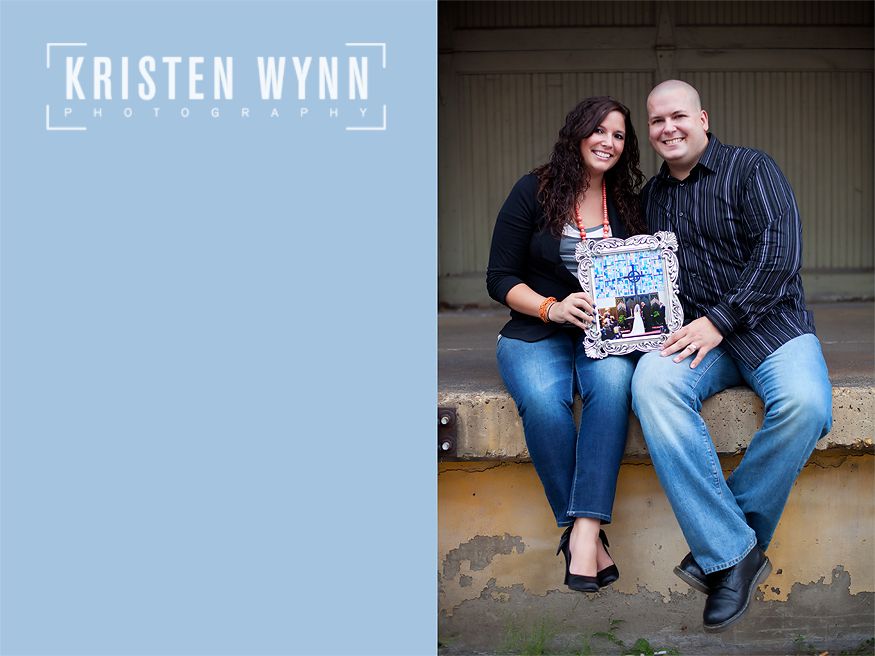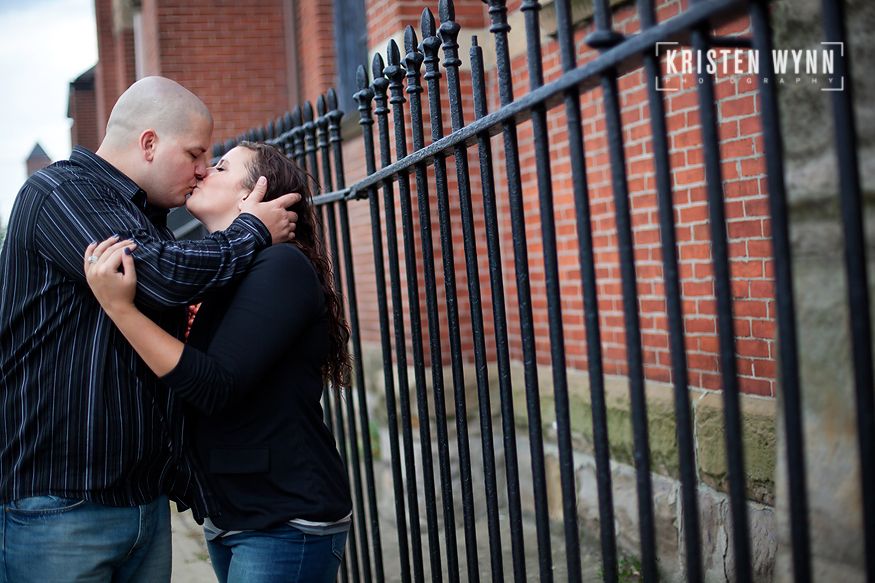 I just love the colors Kristen picked and the amazing connection this couple has to each other. Thank you so, so much for coming out and working with me again. It has truly been an honor!