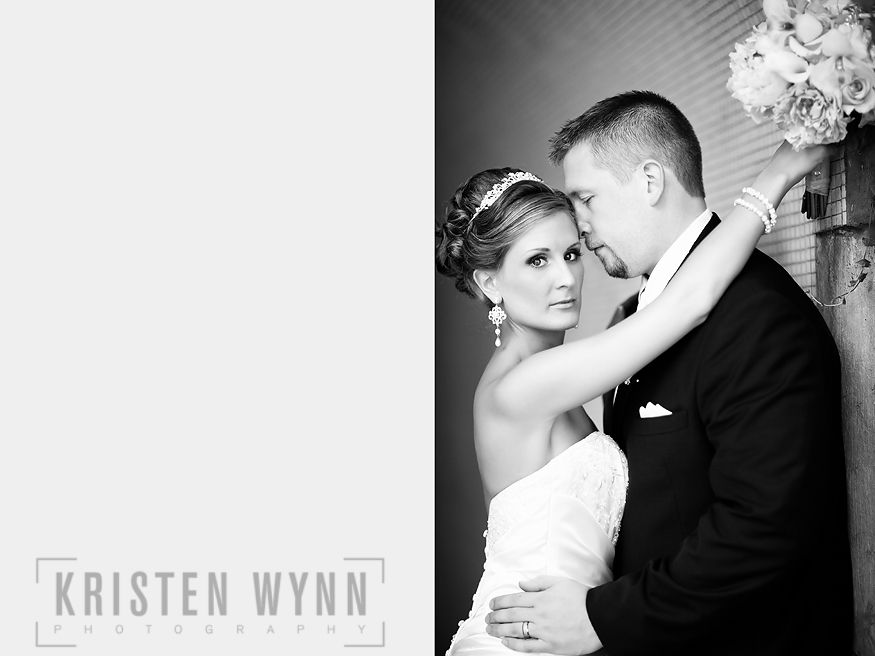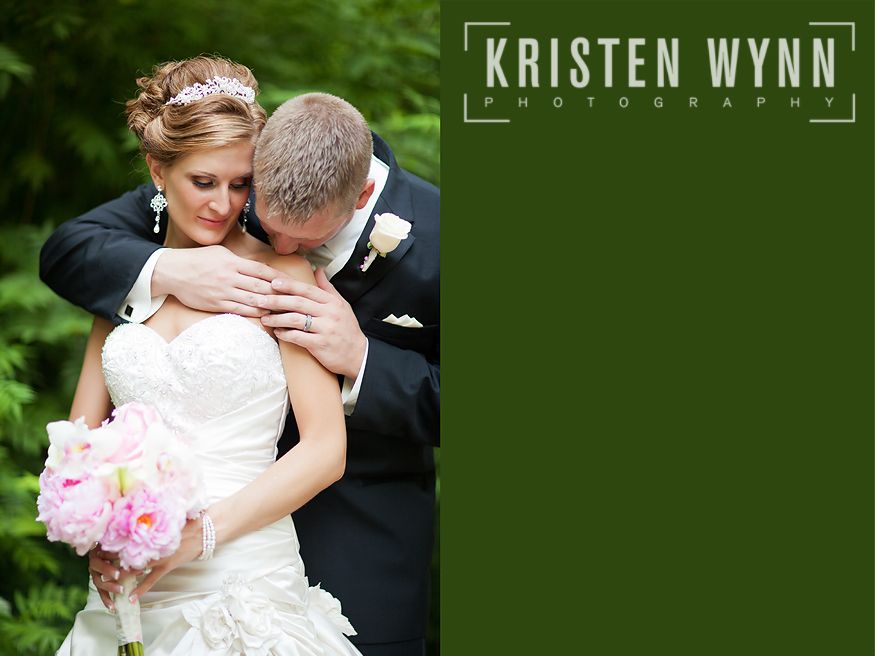 Katie and Brandon are a long-time couple and I know they are just so thrilled to be starting their married life together after several years of dating. The beautiful wedding was well-worth the wait! The lush floral and designer touches brought the whole day together. The couple, the bridal party, and the families—everyone was just so kind and it was a very warm, personal wedding day.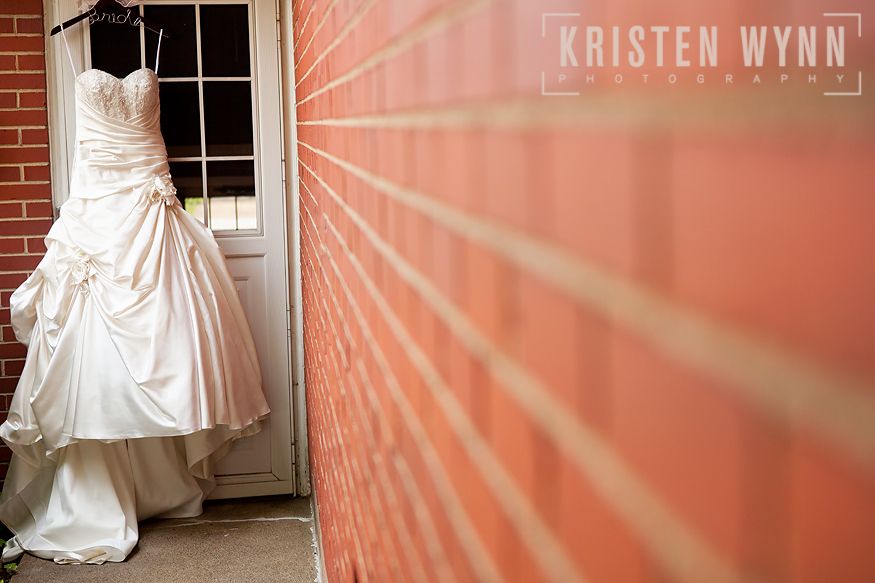 Katie had many unique ideas to incorporate into her big day with Brandon. She had so many special touches that I can't possibly mention them all here-they really made the day more beautiful! Here are just a few that really stood out to me: custom clutch purses for the bridesmaids, special socks for the groomsmen,  a Cinderella cake topper (Katie loves Walt Disney World-I can't blame her, I love it myself), alternating solid and floral print linens, and caramel popcorn as a favor.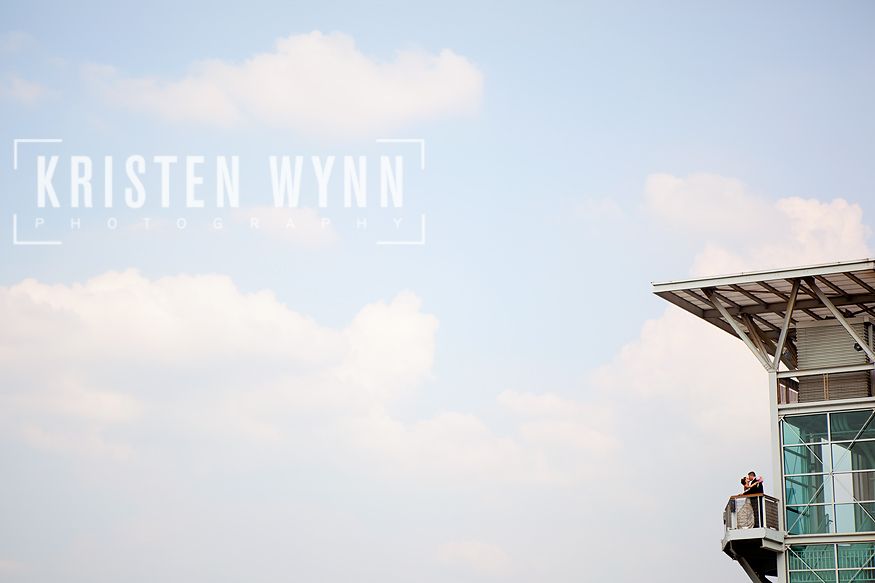 Memorial Day weekend was one of the hottest weekends weather-wise in Pittsburgh, and I tried to move as fast as possible through the men's portraits since it was so warm outside. The lighting was just perfect right near the church and these are some of my most favorite groom and groomsmen photos I have taken recently.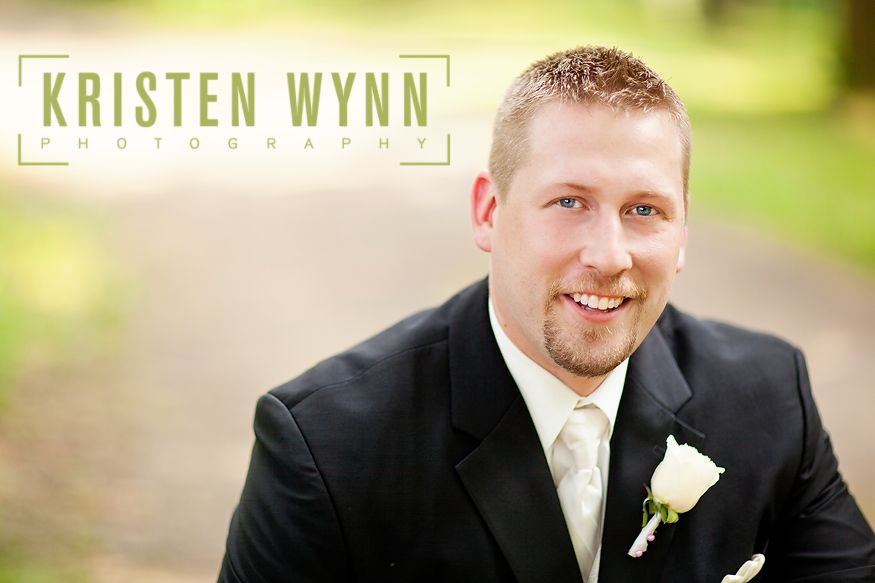 Here are some of the wedding professionals that collaborated for the big day: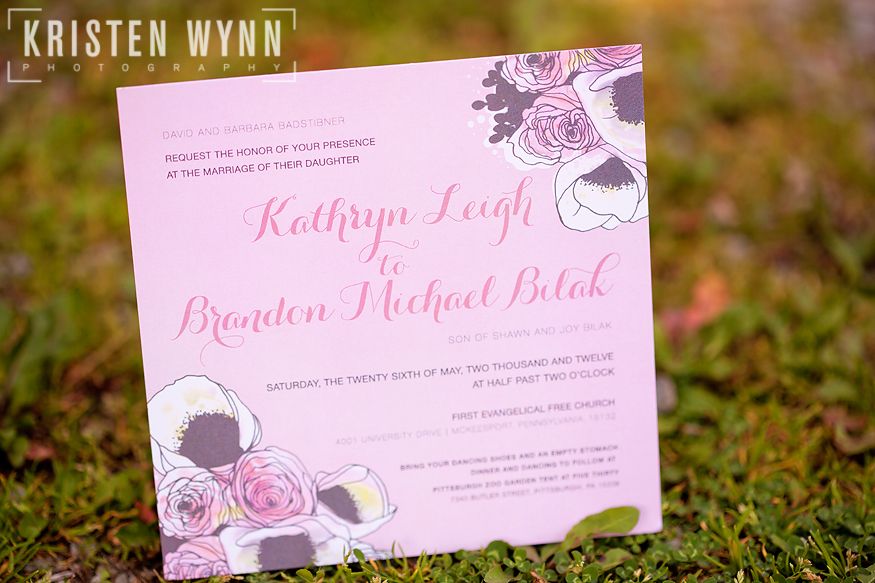 Stationary and Design: Nicole Armstrong for Penelope Poppy (her one page program was gorgeous!)
Hair Styling: Impressions Hair Salon, Irwin, PA
Entertainment: DJ Ryan Leech with Second II None Productions 
Ceremony Venue: First Free Evangelical Church, McKeesport, PA
Portrait Locations: Renziehausen Park, McKeesport, PA and Station Square, Pittsburgh, PA
Reception Venue: The Garden Tent at the Pittsburgh Zoo and Aquarium,  Pittsburgh, PA

Transportation: Lenzner Trolley
Photography: Kristen Wynn Photography, Palm Bay, FL and Pittsburgh, PA
Katie really wanted to have a big reveal and "first look" with her mom and dad, and they shared a special moment with their youngest child and only daughter.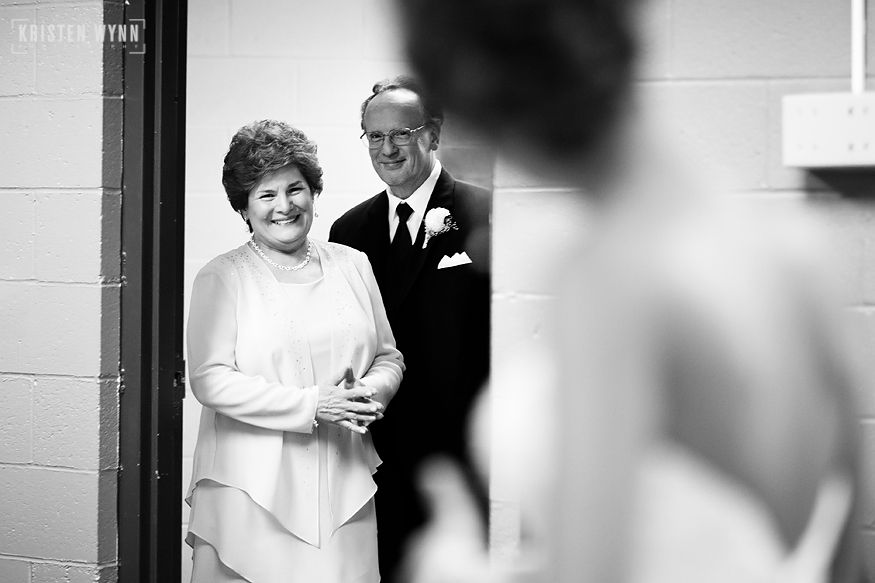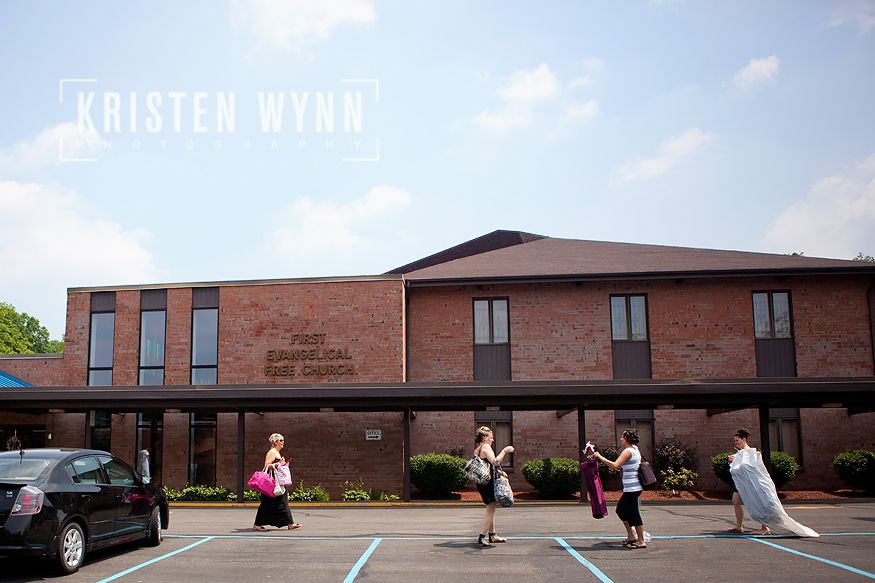 Katie was married in the hometown church in which she was raised, and her sister-in-law helped out by coordinating the ceremony.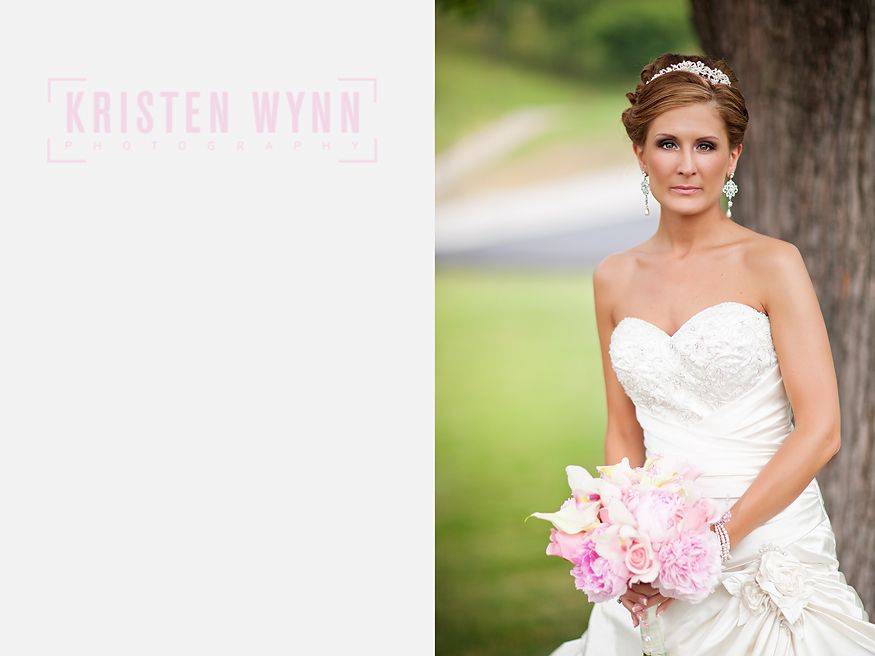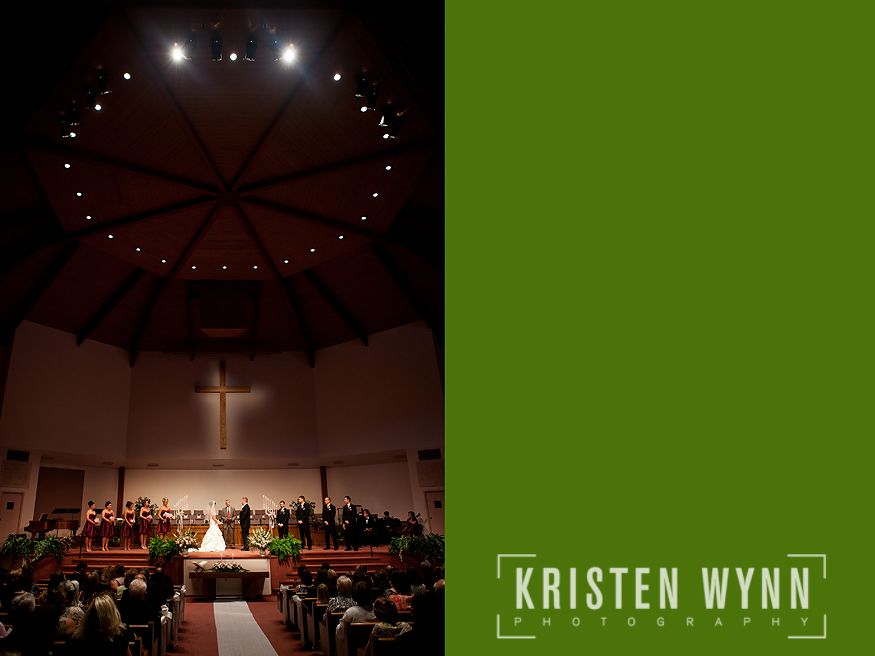 After the ceremony, we drove around Pittsburgh and stopped at Station Square for some unique portraits with the wedding party, and then it was on to the zoo, where we paused for portraits near the tiger enclosure.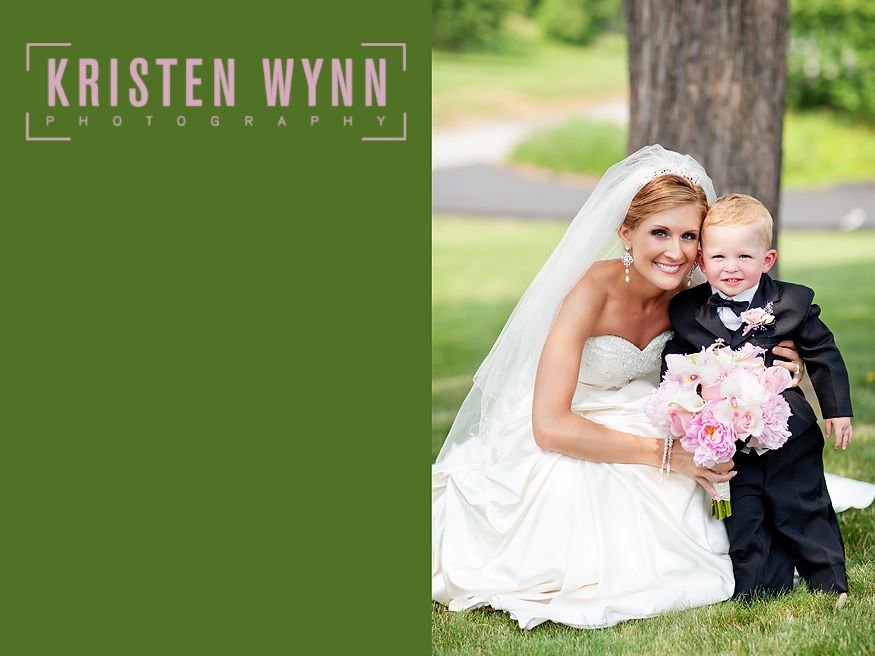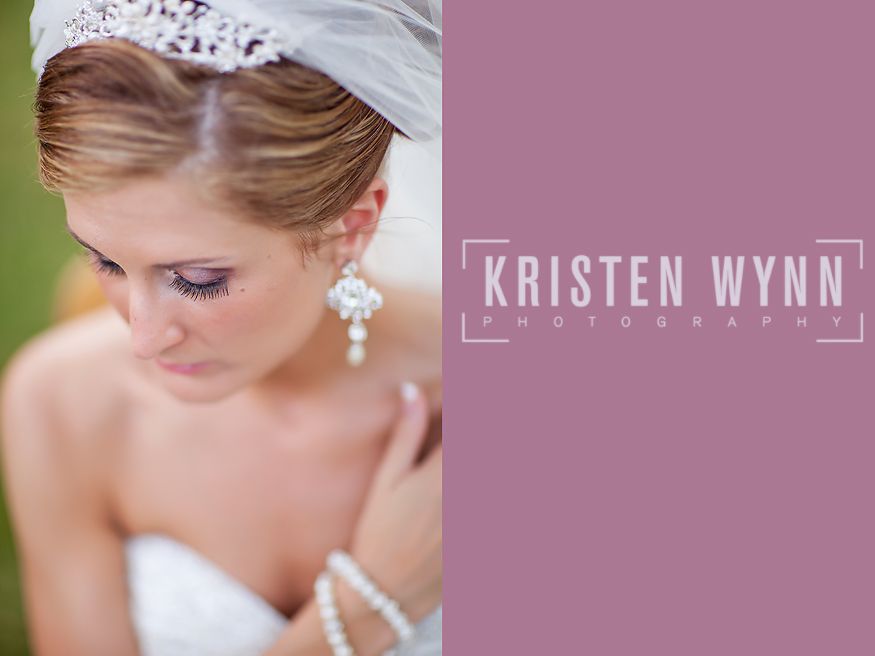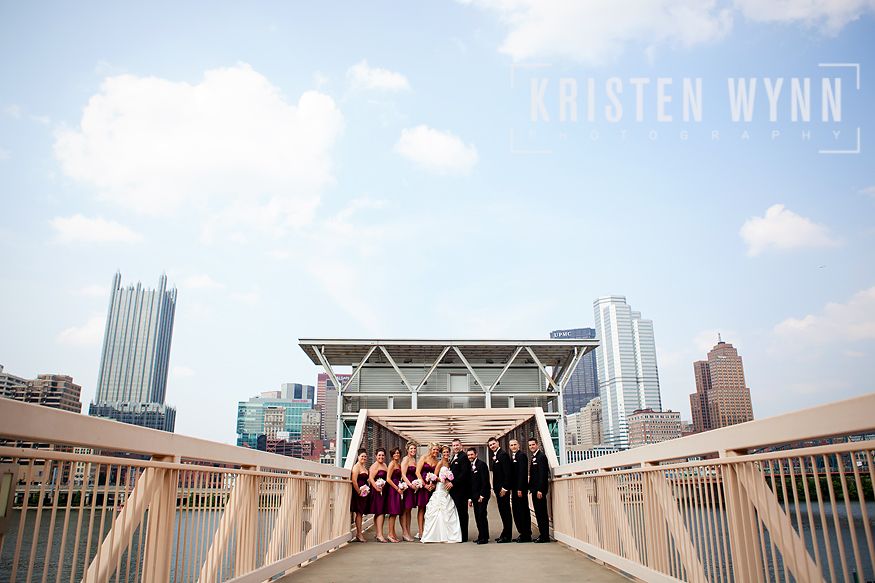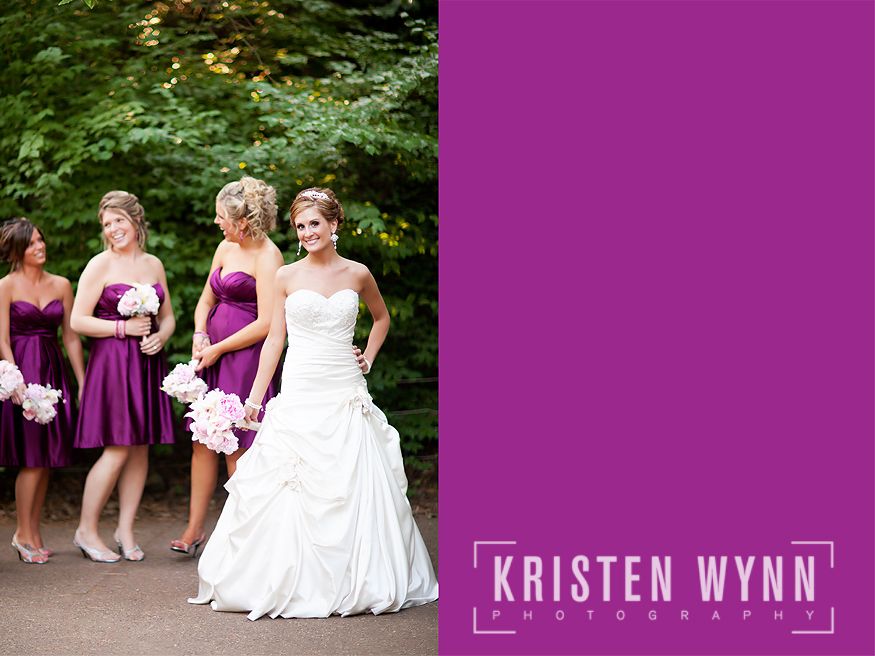 The reception and the lighting were beautiful with soft pink accents. Uplighting is something that really transforms the space! Everyone packed the dance floor and at the end of the evening, DJ Ryan Leech did something really unique-he released confetti down on the couple from confetti guns. This was something amazing I have never seen before (and I have been to a lot of weddings); I highly recommend it!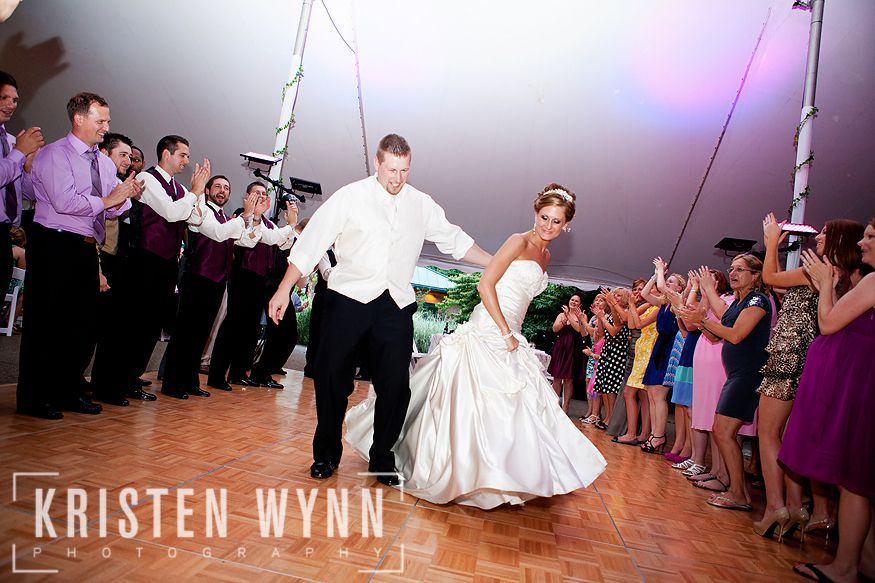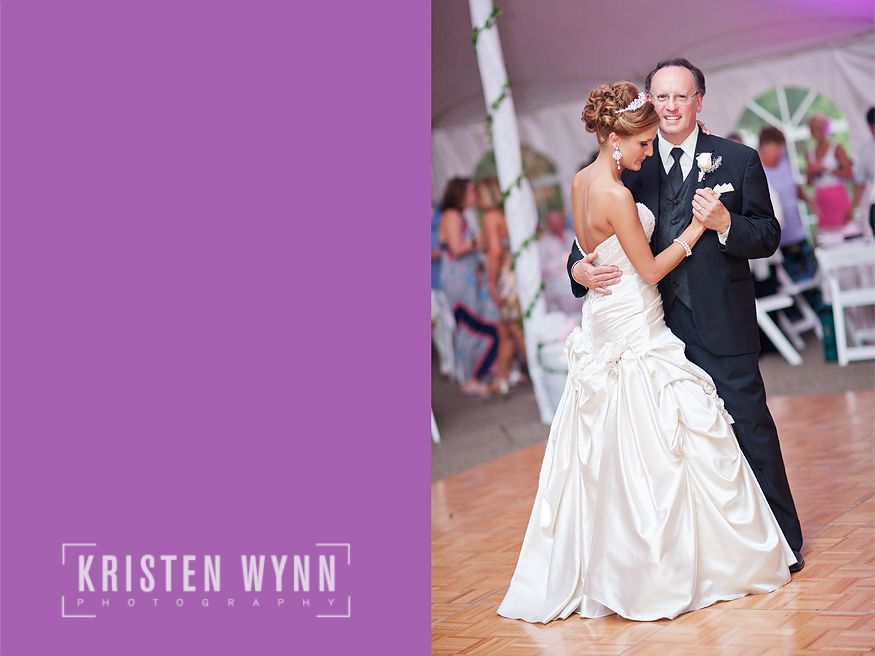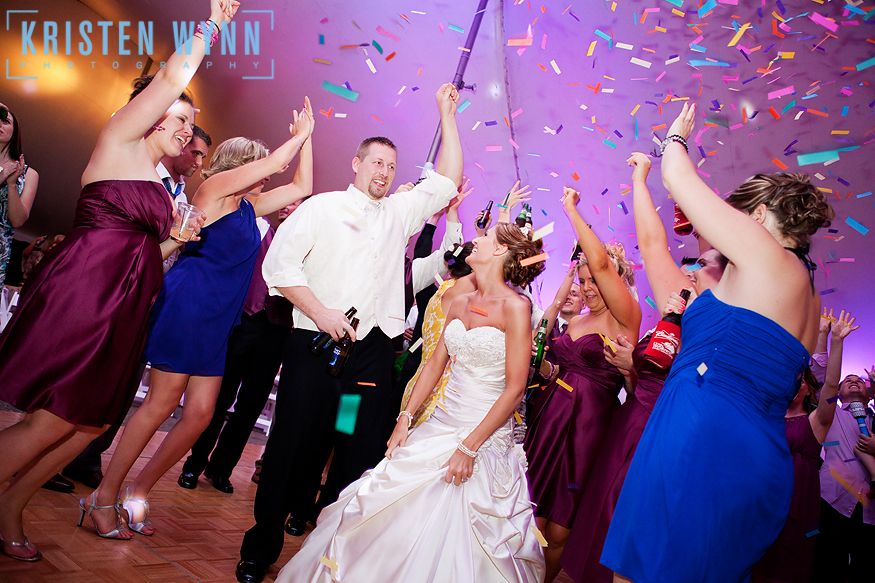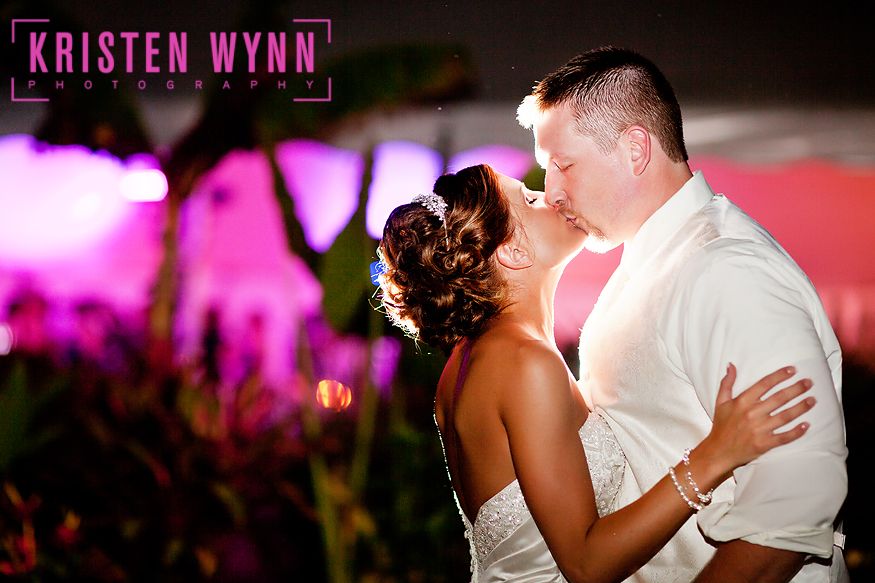 Brandon and Katie and your families, thank you so much for choosing Kristen Wynn Photography as your wedding day professional. I hope Key West was absolutely gorgeous and that you love and cherish your images for years to come!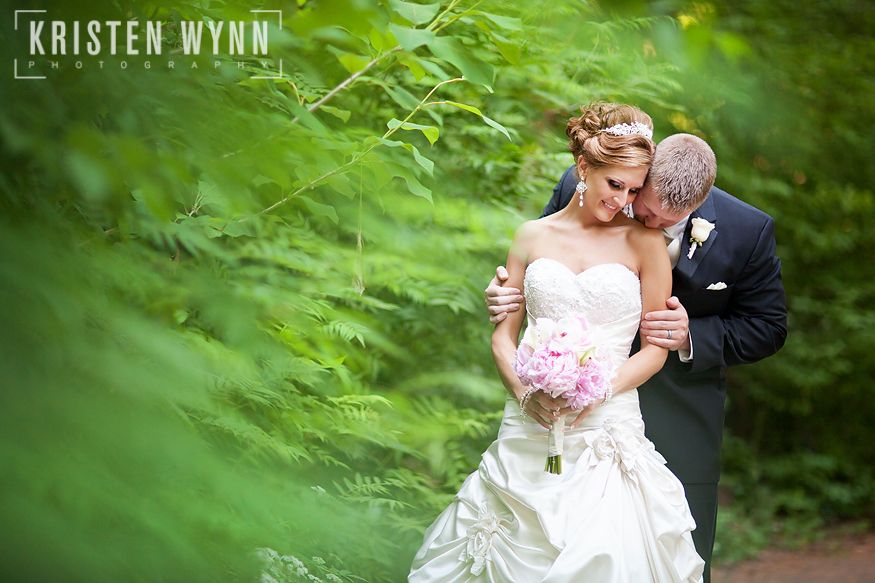 -Written by Kristen Wynn, posted by Allison Wynn for Kristen Wynn Photography
Please see the gallery here to view and order wedding day images!