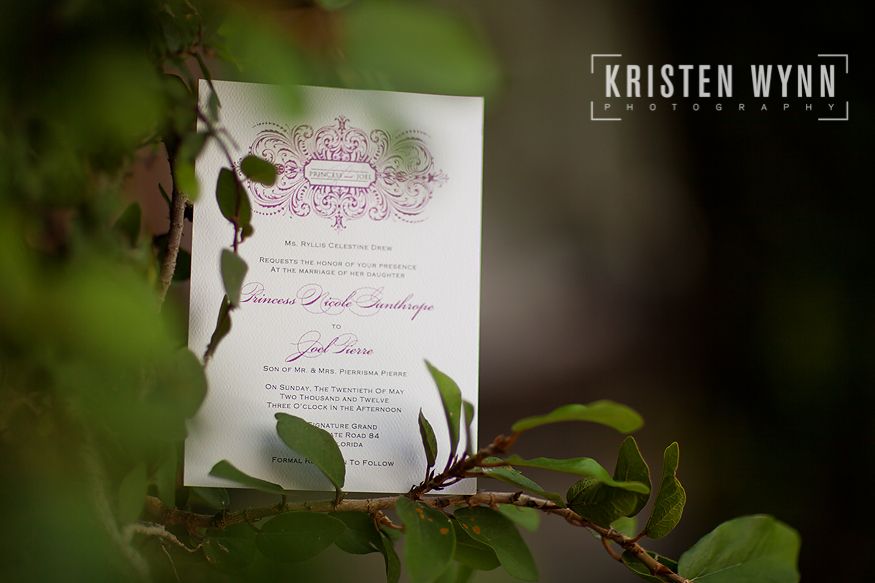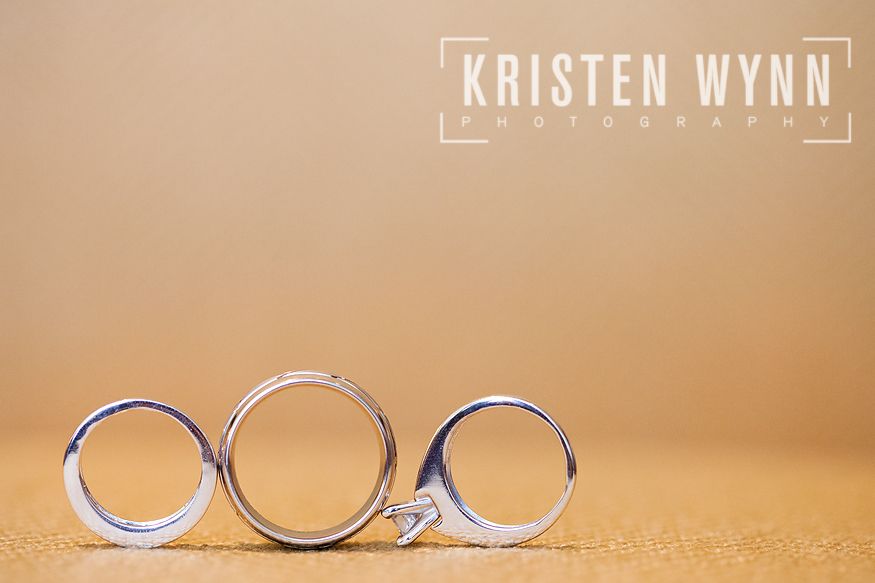 Working with Princess and Joel was truly an honor. Joel is quiet with a killer smile, and Princess is the perfect complement to him, confident, fun, and outgoing. They are so in love-you could definitely tell during their portrait session when they cuddled up for a few of the images.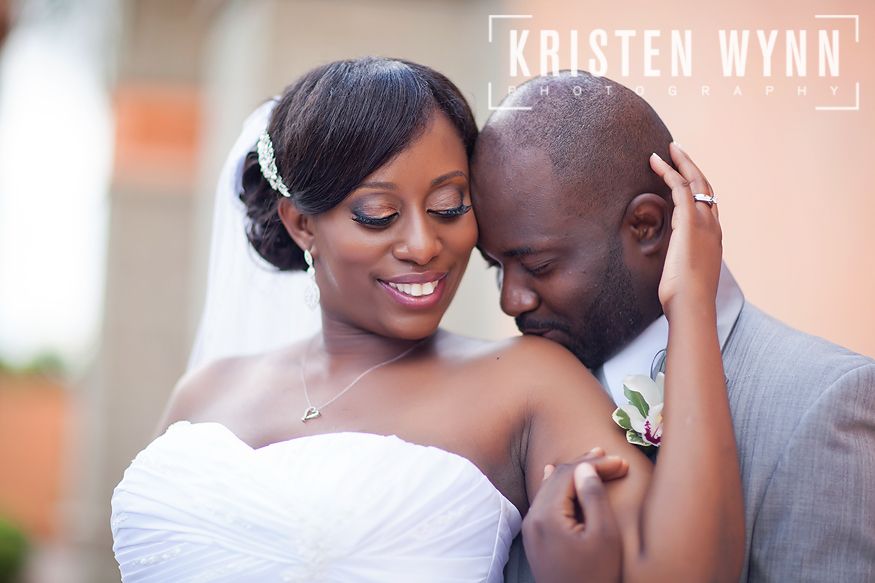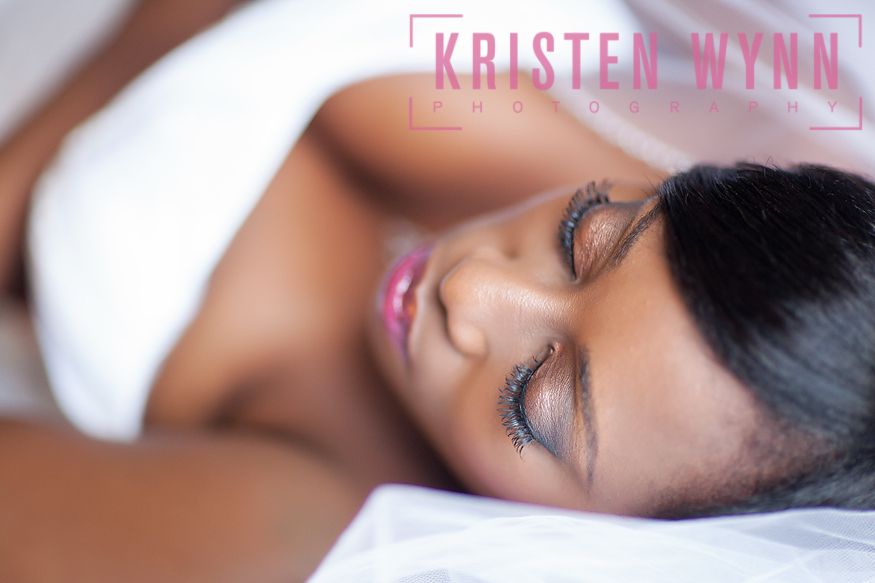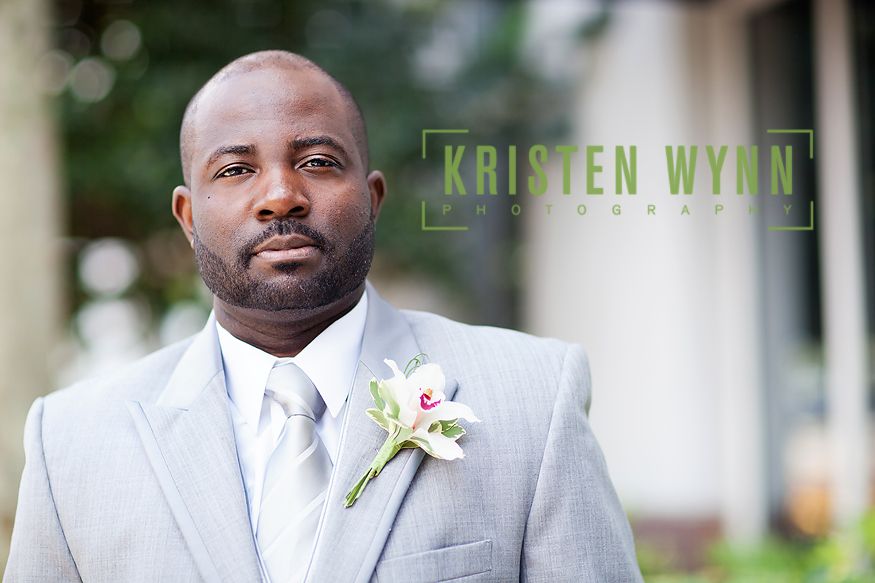 Princess put so much careful detail and thought into her planning-the details were beautiful. I also wanted to make it known that many of the ideas for images featured here came from Princess herself-I can't take credit for all the posing because she came to the table with a lot of different, unique ideas and I loved the results!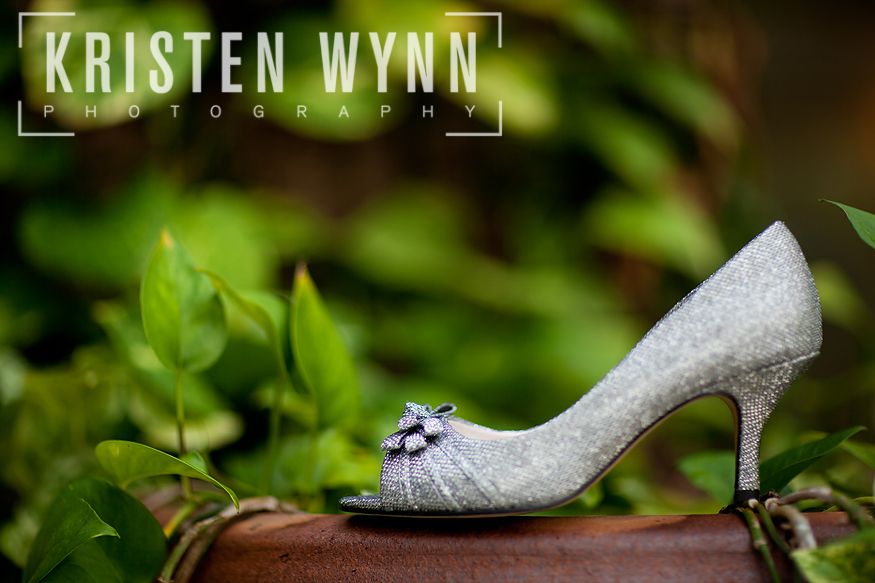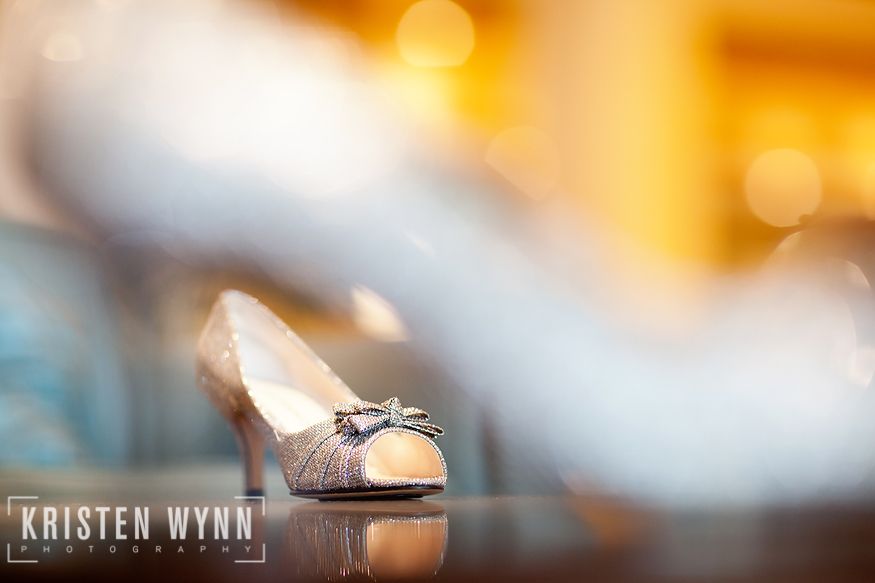 There were so many wedding professionals that participated in this event, and it was great to work with all of them! Here are just a few of the wonderful professionals–but if you are out there and didn't receive credit on this list, please contact me and I'll be happy to add you.
Accommodations: Sheraton Suites Plantation in Plantation, Florida
Bridal Gown: La Sposa
Makeup Artistry: Lutz Karpf
Hair Styling: Alluring Faces
Ceremony and Reception Venue: Signature Grand in Davie, Florida
Entertainment: Vision DJ's
Cinematography: Love Bug Productions
Floral: Creations by Blanca
Coordination: Justine with Fabulous Fetes and Events
Photography: Kristen Wynn Photography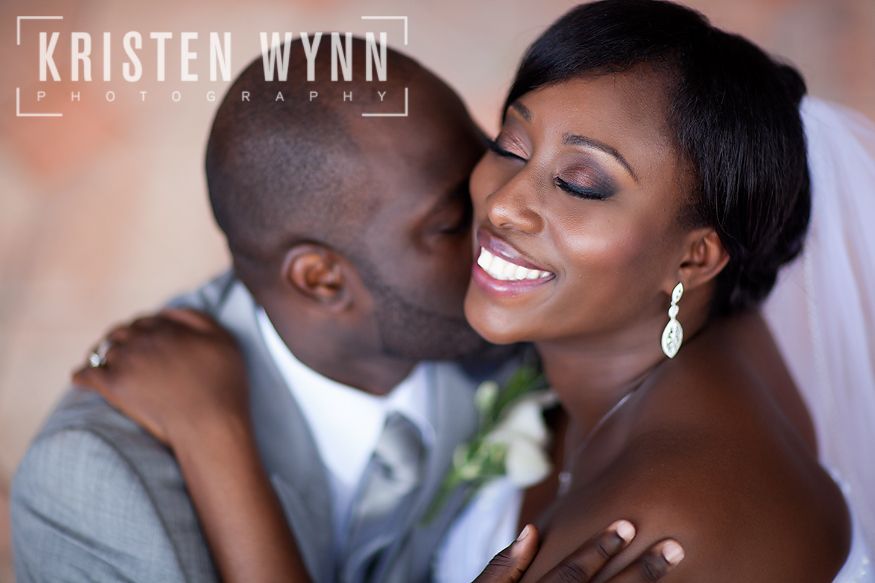 Some of the details Princess included was a special gift for the groom of cologne, cufflinks, and a watch, along with a personal sweet note. Mom received a personalized handkerchief, and part of the bridesmaids' gifts were custom makeup bags. Princess and the maids donned beautiful robes for the prep time-which makes a great keepsake item and feels a bit fancier than getting ready in yoga pants. The men all wore matching socks from Express in the wedding colors of pink and purple.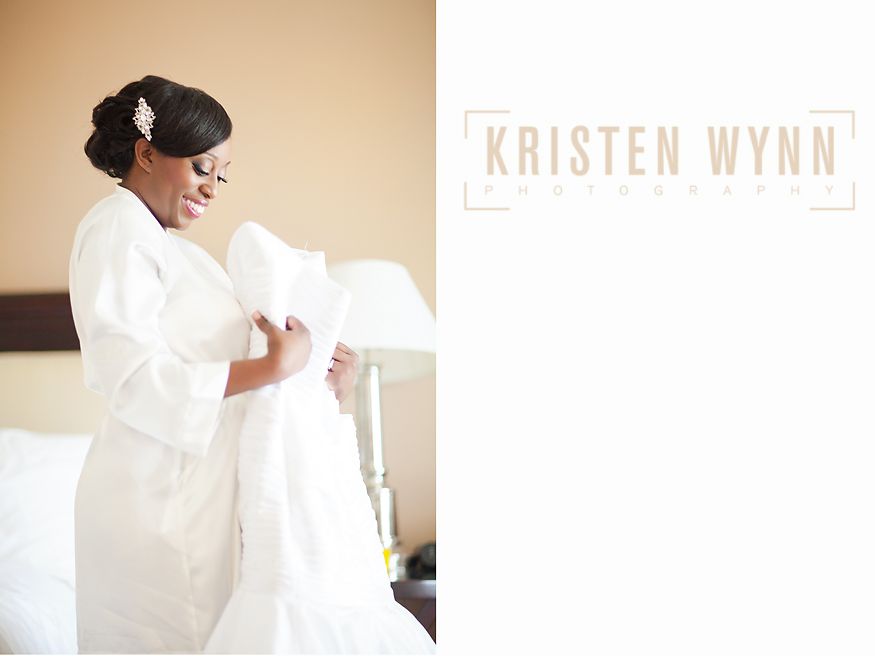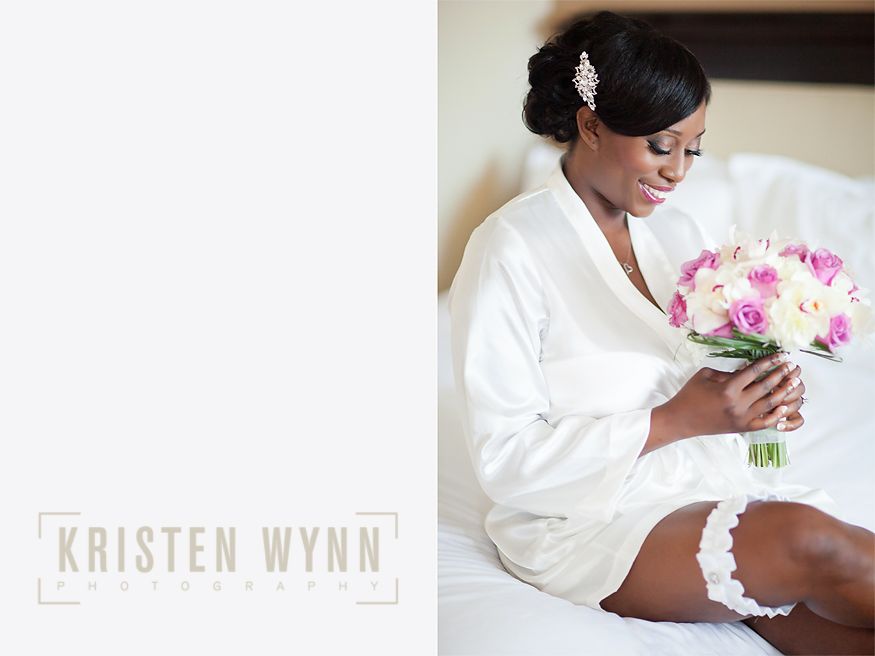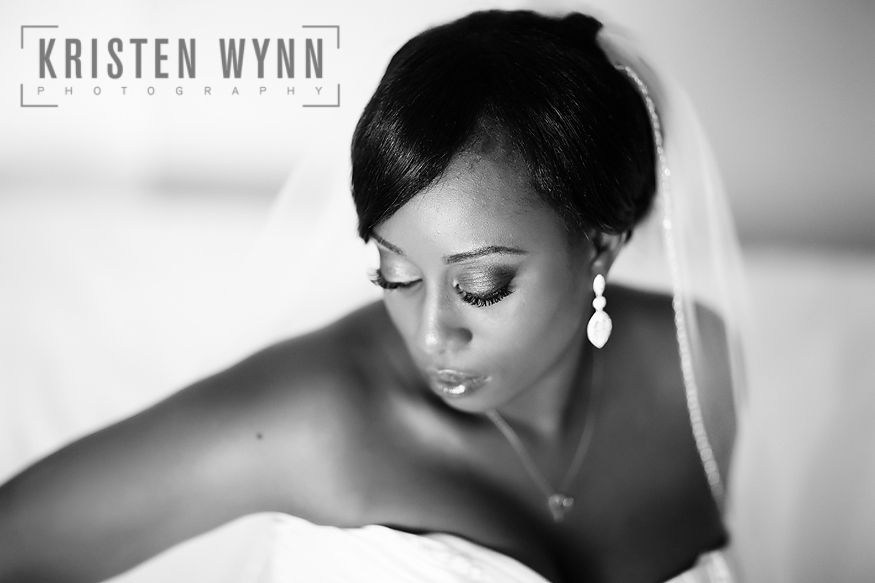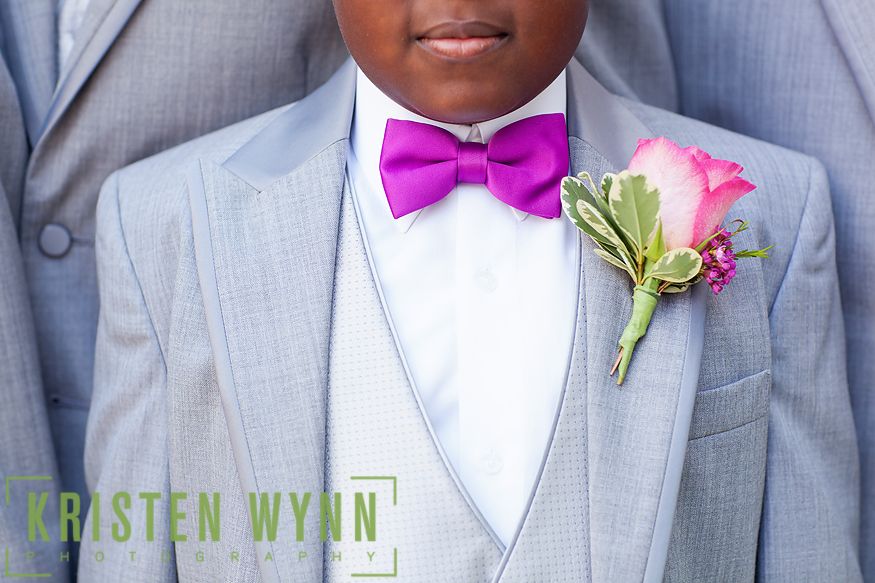 After prep time for the men and women, we all headed to Signature Grand for the ceremony, cocktail hour, and reception, but first we did some portraits on the grounds.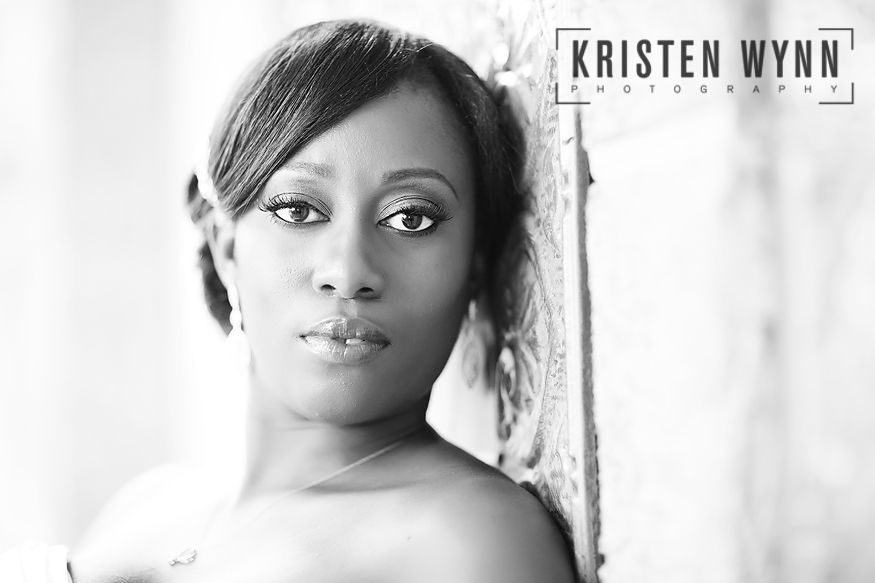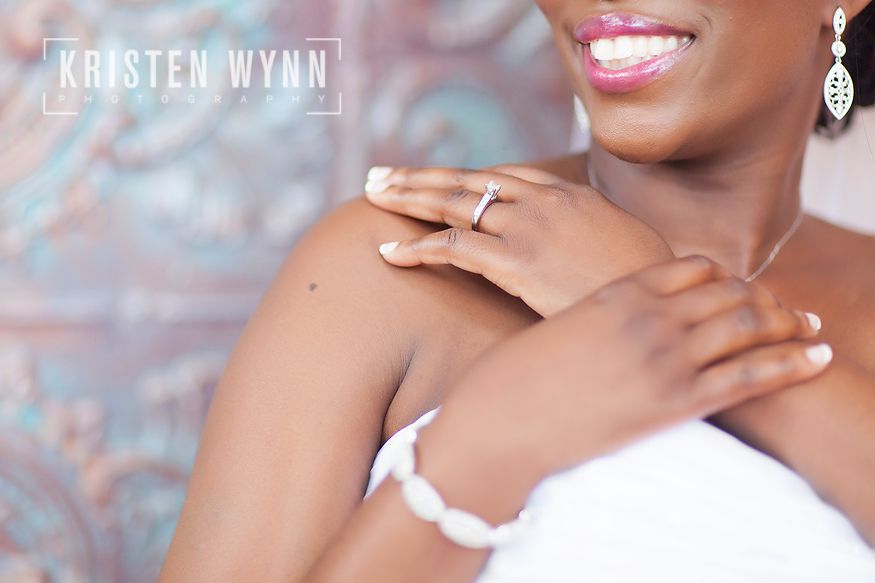 The ceremony room was decorated with Chiavari chairs and fabric swags lining the altar, while the reception featured textured linens, a draped ceiling, and pinspot and uplighting in shades of purple. It was beautiful! There was a lot of bling and sparkle to the event and the color palette was pink and purple, almost a jewel-toned pink which photographed great on the bridesmaids' dresses against the greenery.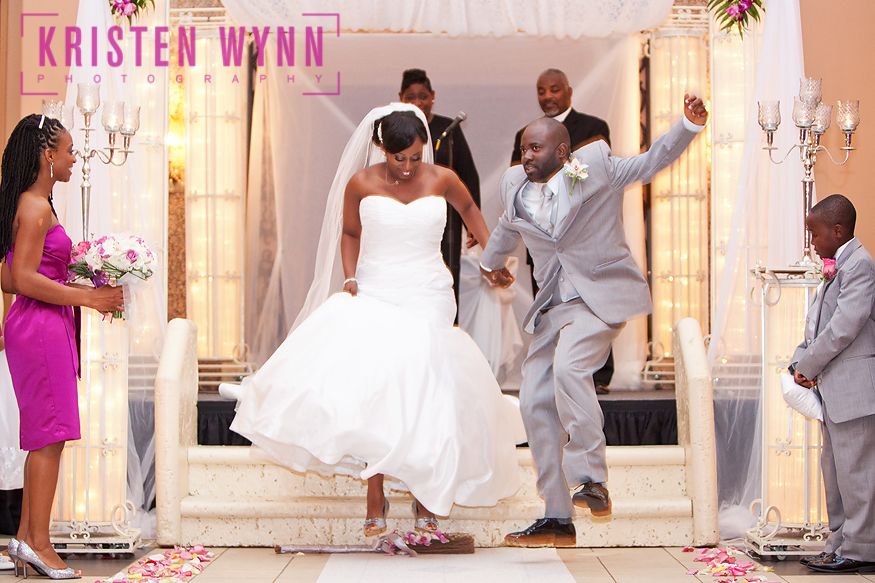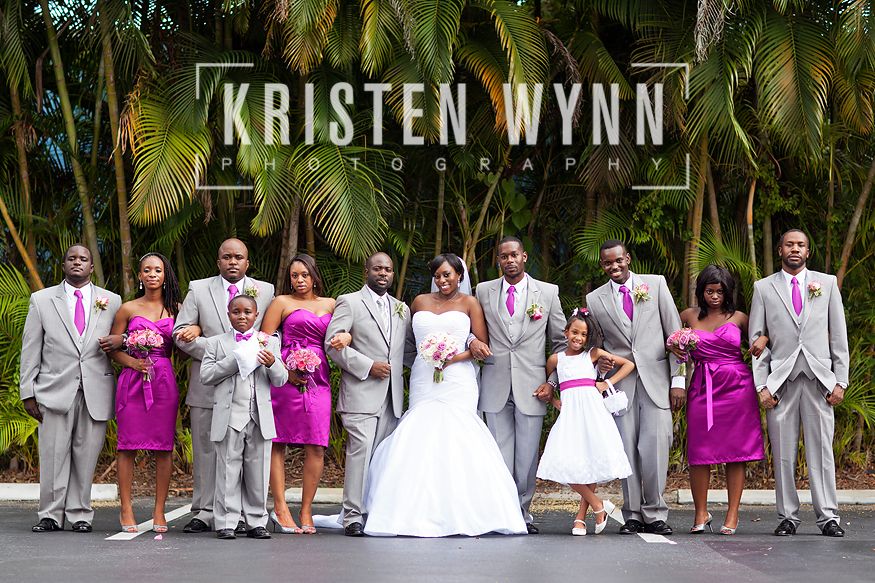 After their Miami wedding, Princess and Joel took a well-deserved vacation and then headed home to Atlanta. I hope you had a fabulous honeymoon and many more years of happiness to come! -written by Kristen Wynn, posted by Allison Wynn on behalf of Kristen Wynn Photography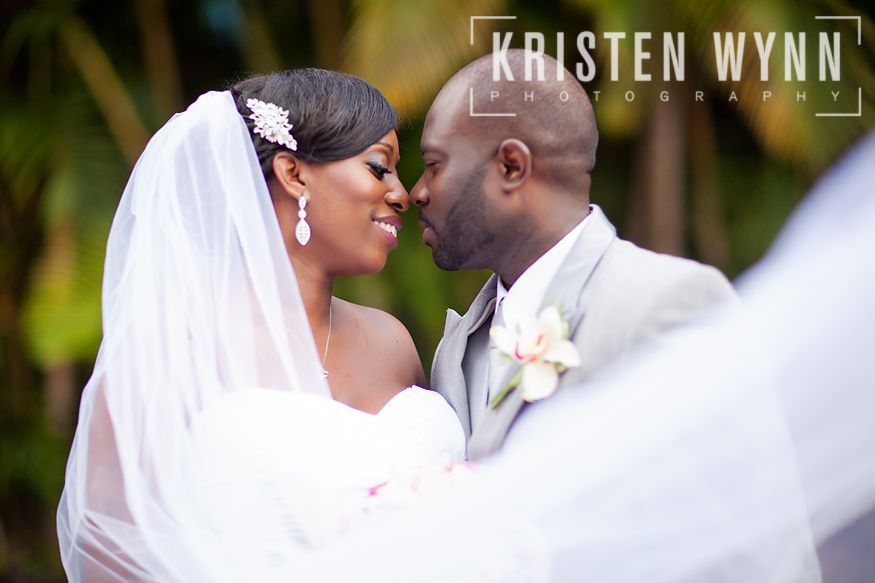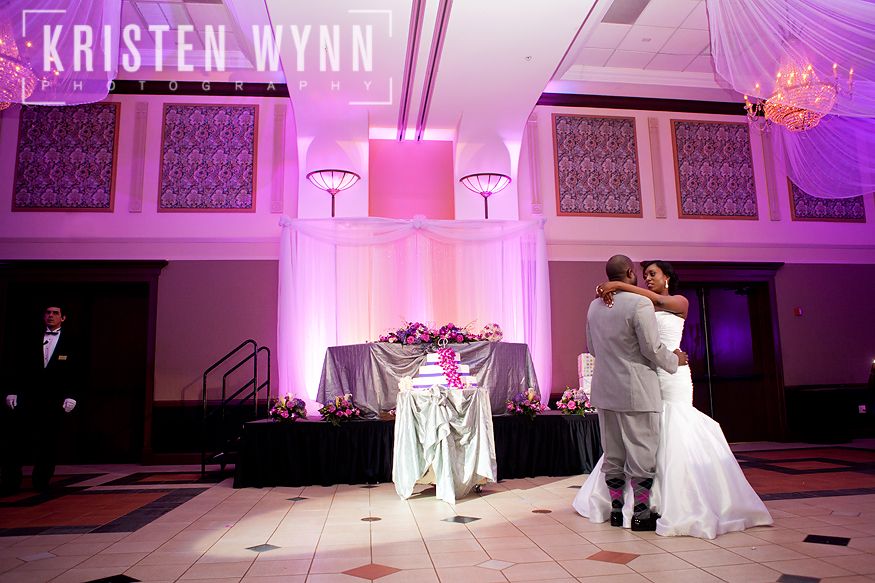 If you are a friend, family member, or guest of Princess and Joel's, their entire gallery is online now for you to view and select prints. Simply click here or the link to the left that says "View and Order Prints" and enter the required information. If you have any questions, please let me know and enjoy the imagery!