I don't often offer discounts, but I'm really excited about this one!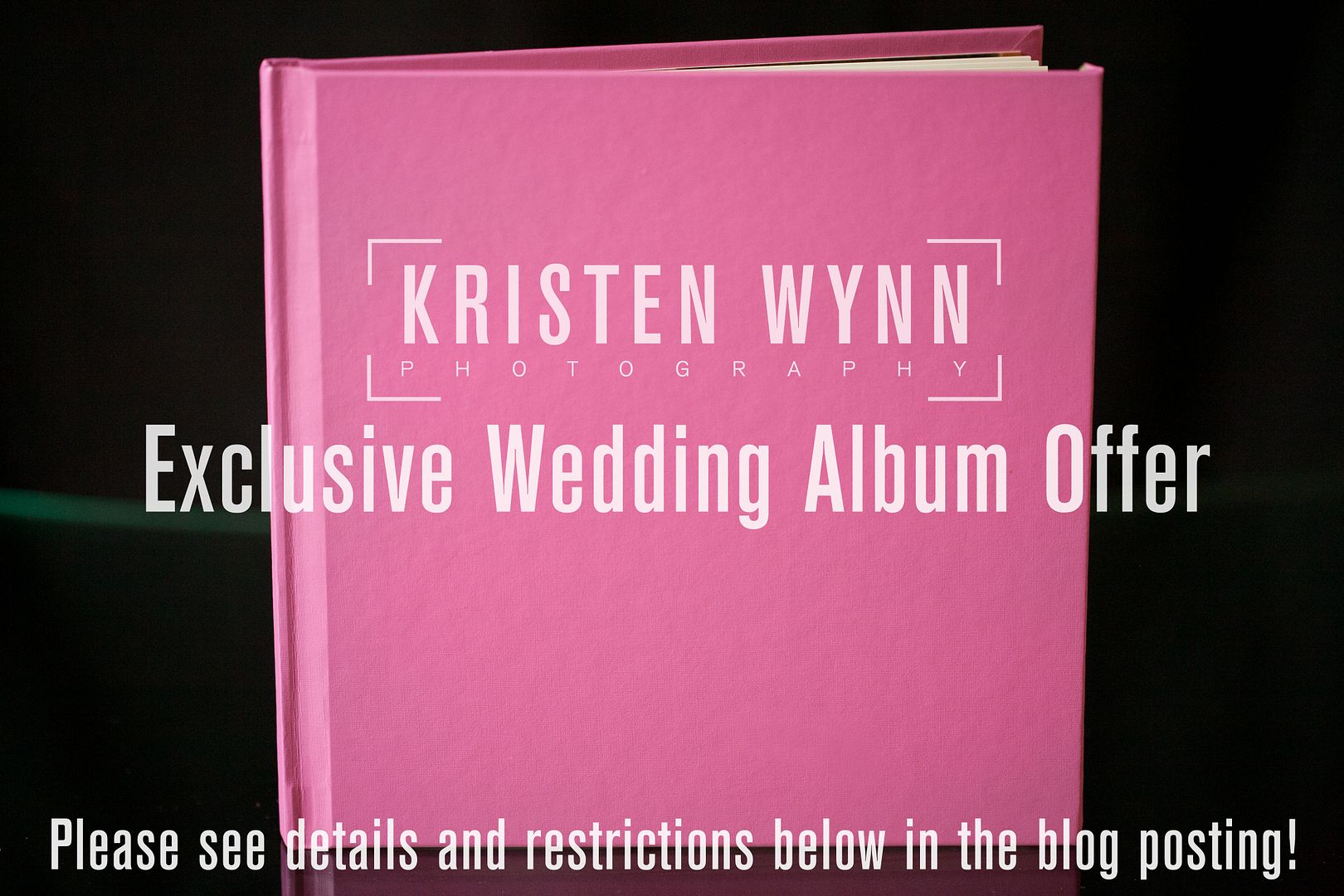 I tell this story often, so if you are a frequent reader of my blog, you can skip ahead. (Just ask my husband—I have a tendency to tell the same three stories over and over again).
TWO years had passed after my wedding and I still didn't have an album. All I had was one 4×6" print on my refrigerator from my wedding and photos on a Facebook page. I was going to make the album, just as soon as I had time. It was on a to-do list on my desk the whole time. Keep in mind, I don't have pets, kids, or own a home, so I know some of you out there have even more responsibilities than me!
In the end, I finally decided to get this task done. I decided to have my wedding photographer make the album—it was well after the wedding and so my budget had opened up a bit, he could do it efficiently, and it would get done at long last. When our album arrived last year, I opened it up and relived my wedding day; it was just what I wanted but didn't have time to do!
I know when I first began my business, I didn't offer albums and my clients weren't too interested in them. But now, I'm getting emails from many of you married two years ago, wanting to make one, asking "Is it too late?"
My answer to your emails: Of course it's not too late!
If you haven't made one yet and you want one, let's work together. I know you are getting busy with moving, careers, further schooling, children, pets, buying a home, travel, and personal interests, and time is getting away from you. I want you to have that heirloom if you want it.
You 2010 couples were my very first clients and really helped me get my business off the ground, so I want to thank you and offer you a discount on albums as a token of my appreciation.
(I also love my 2011 and 2012 brides too, of course. I will have a special exclusive offer just for you as well in the coming months, so check back frequently for that special deal!  I have to limit the offers to specific customer years in order to give the best service and handle the order volume).
Who is eligible for the special offer:
-Newlywed couples whose weddings took place in late 2009 and all of 2010 for whom I was the primary wedding photographer
What is the special offer:
-$100 off each 8×8," 10×10," or 12×12" wedding album ordered through Kristen Wynn Photography (offer not valid on mini albums)-linen or leather style
Details:
-You must email me to begin the album design process by April 12th, 2012 at midnight in order to be eligible for the special offer.
-You must finalize any changes, approve via the album agreement, and pay for your albums by April 30th, 2012 at midnight in order to receive the special offer. The discount expires on April 30th, 2012.
-This offer is not valid on mini albums.
-This offer is not valid in conjunction with any other special offers or discounts.
-Offer is not valid on future purchases and is only for previous 2009 and 2010 wedding couples.
-Shipping and handling and sales tax will apply to orders
-Offer can be used on more than one book if desired. The discount will be $100 off each book (not including mini albums).
-For pricing details, please see my pricing guide at left for weddings reflecting the regular price of the albums.
-No substitutions or rain checks. Discount cannot be exchanged for cash. Void where prohibited.
How to get started:
Take a look at the pricing guide to the left under pricing and see if the albums interest you.
Email me at kristen@kristenwynnphotography.com by April 12th at midnight and in the meantime, pick out a few of your favorite images from your DVD's.
We'll work together to finalize everything by April 30th, 2012 so that you can receive a $100 discount on your order.
Thanks so much to all of my clients for your help and support through the years! Check back often for special offers!