"Opposites attract." Andres' best man began his speech at the reception by talking about electricity (his career field) and how charged particles react to each other. The message of the toast was that, on the surface, Andres and Deidra seem different, but they complement each other perfectly!
Deidra is a conscientious, fun librarian and Andres is a bartender who practices mixed martial arts. (I'm glad the groomsmen explained this to me when they pulled out a knife and a sledgehammer to pose with–because I was surprised for a moment!)
At Deidra and Andres' apartment, the men displayed Panamanian masks in honor of Andres' heritage.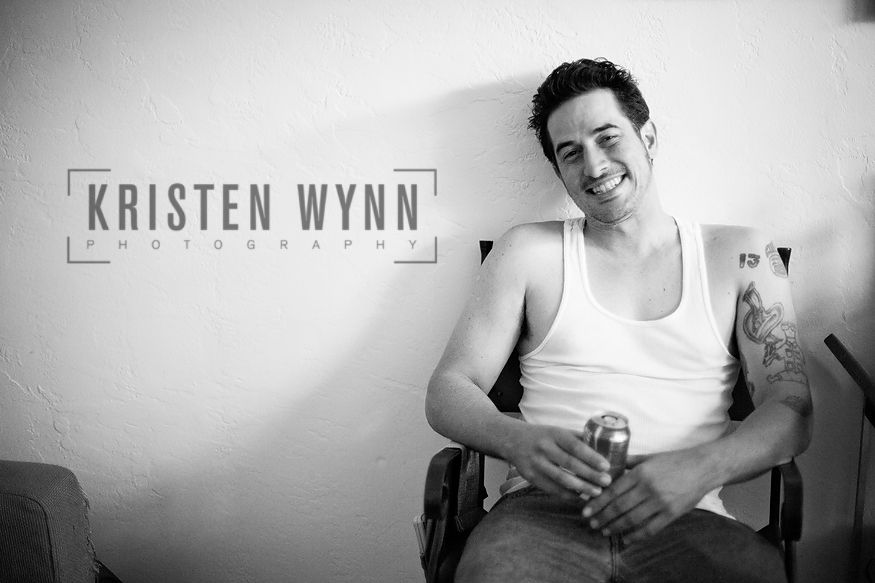 I first heard from Deidra about a year ago, when she was starting her photography search and gathering information. Time went by, and then in February, about a month before her wedding, we reconnected and, after talking a little, she brought me on board for her Grand Fete in Miami for the first weekend in March! I'm SO thankful they did because this couple was amazing to work with and so much fun! Deidra looked so beautiful on her wedding day.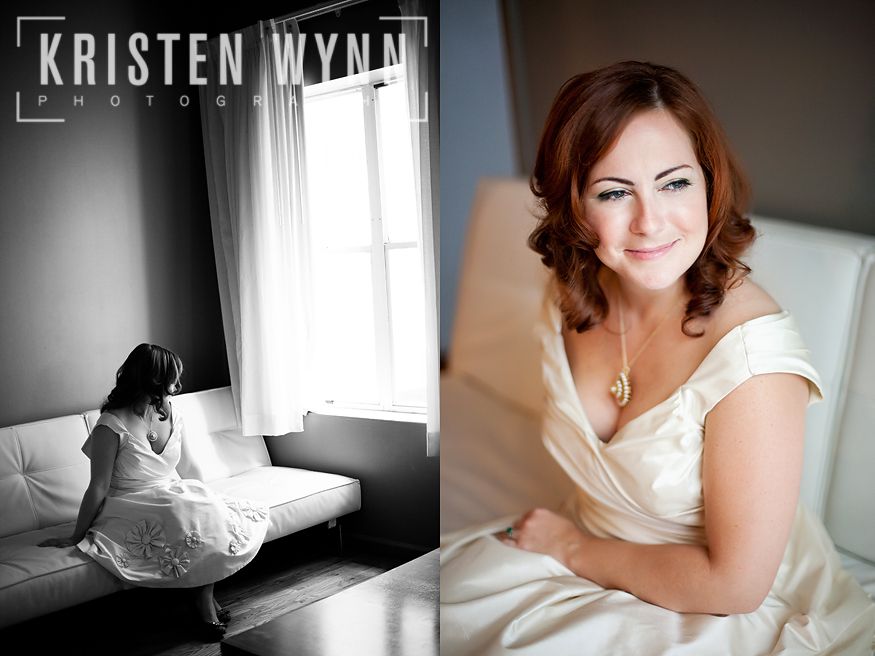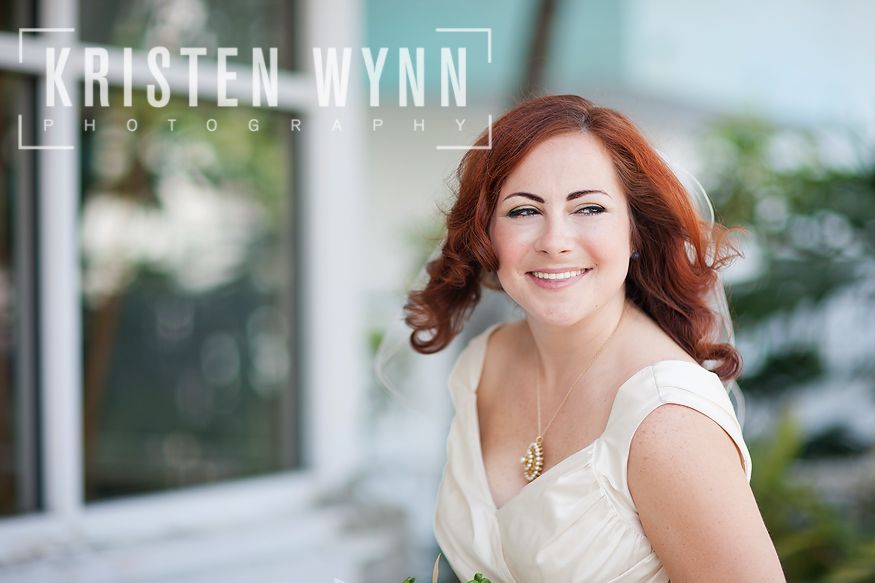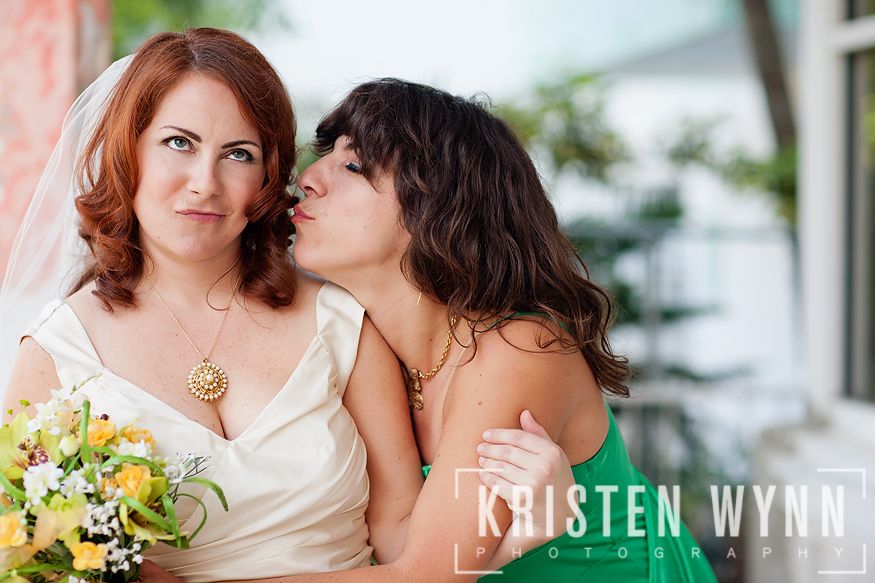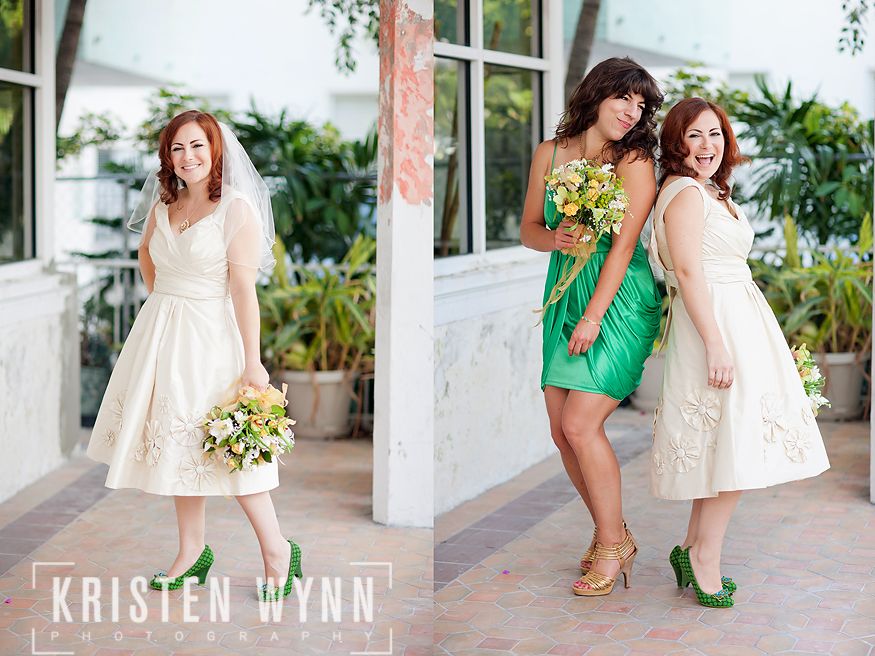 There was a vintage feel with the invitations, a tea-length gown, and paper flags for waving at the reception!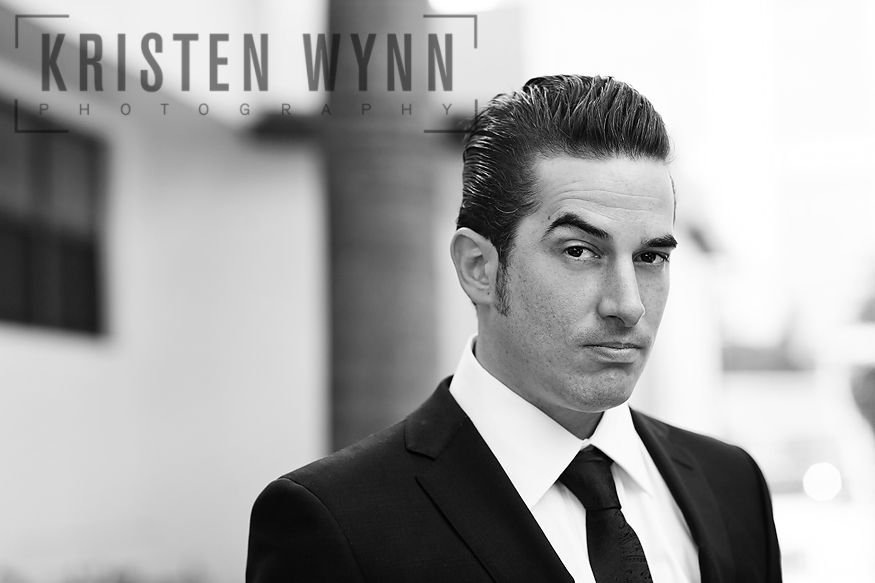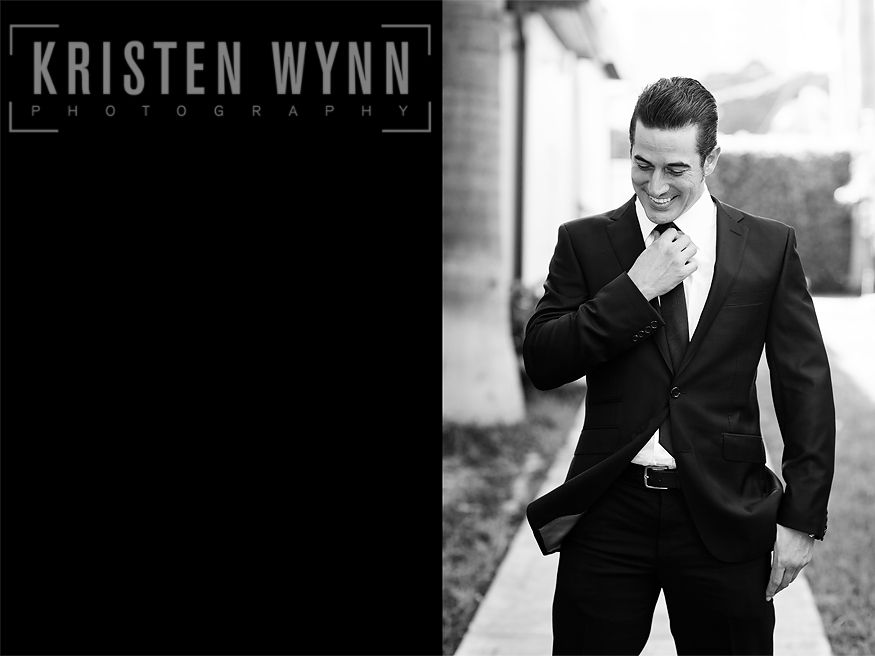 The bridesmaids wore their choice of gown in a shade of green, and Deidra wore green wedding shoes. Grandma actually custom created the gown-truly original!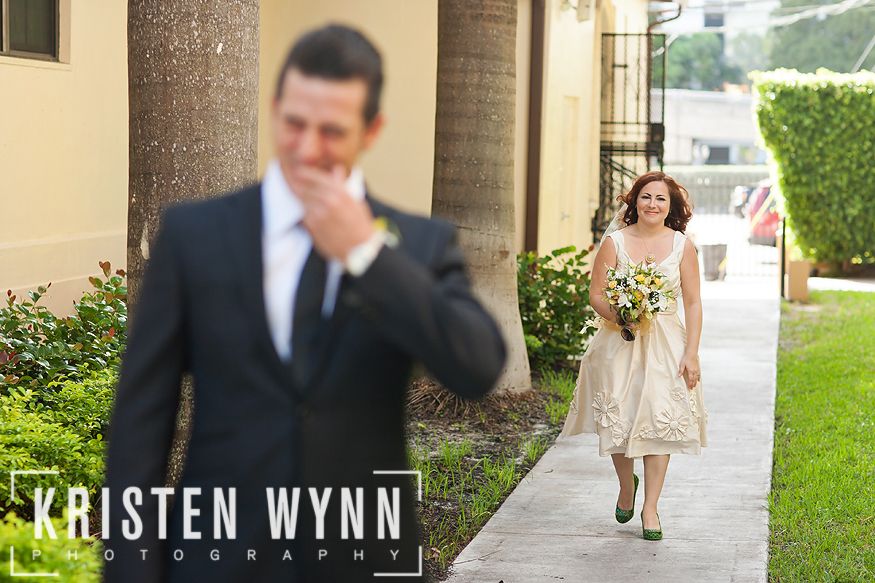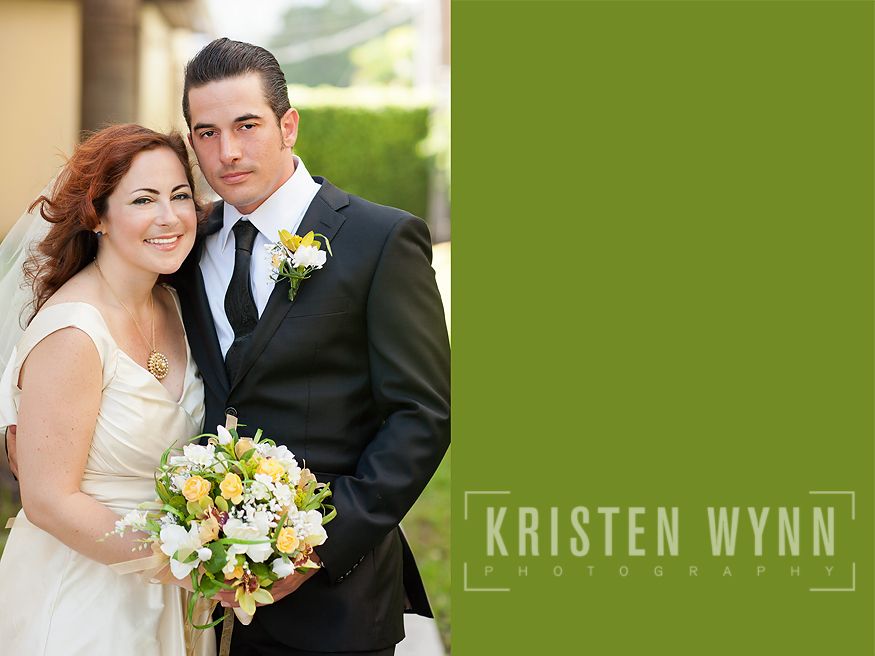 Deidra and Andres first met when Deidra was a student at NYU. I was photographing Andres' cufflinks outside their home, and the door to the kitchen was propped open due to the heat. Andres came onto the stoop with a drink and told me how Deidra was one of the few people that wrote him handwritten letters when he was in the service and deployed–that's how he knew she was different and special.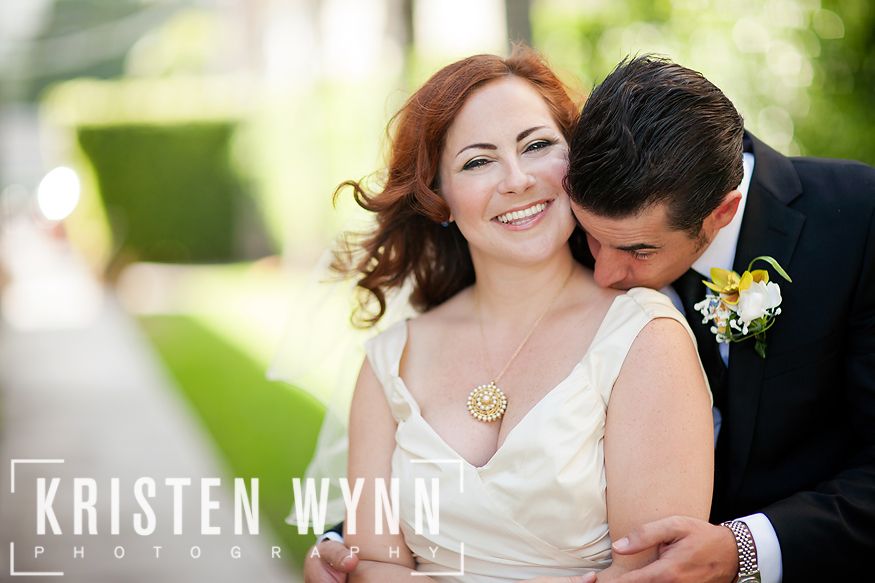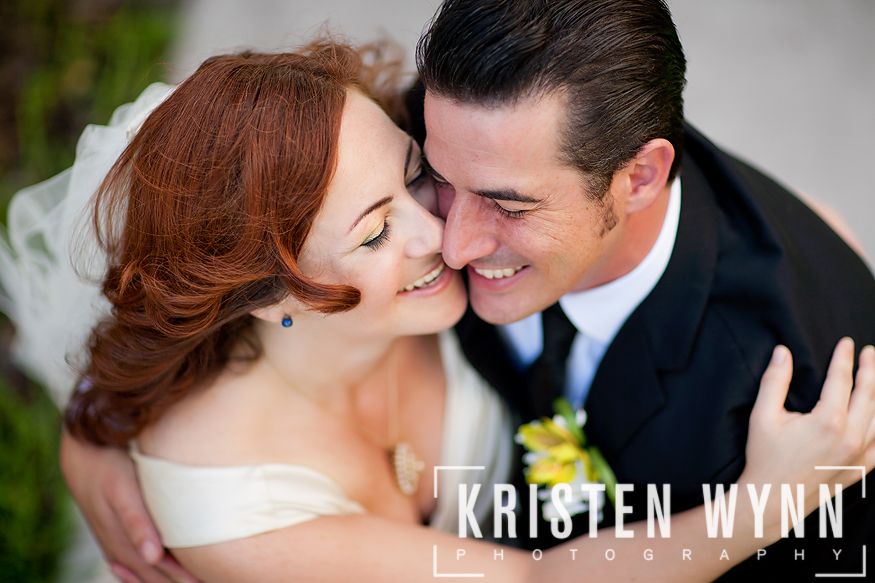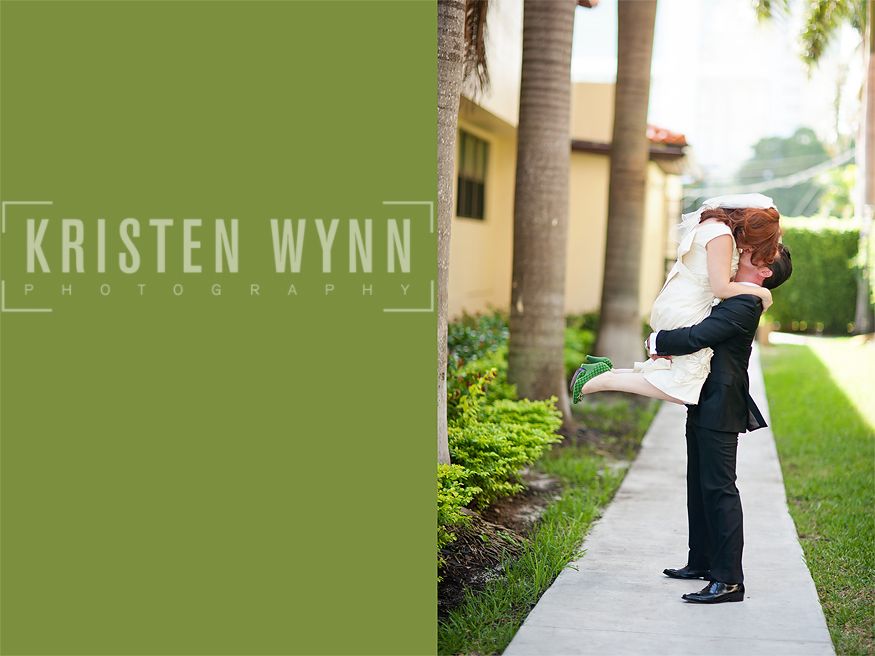 The weather was BEAUTIFUL for the South Beach ceremony, and the first look beforehand was emotional. Deidra's mom crafted the bouquets, and school buses served as the transportation to the reception, where guests from New York, New Jersey, Miami and all over celebrated the newlyweds well into the night!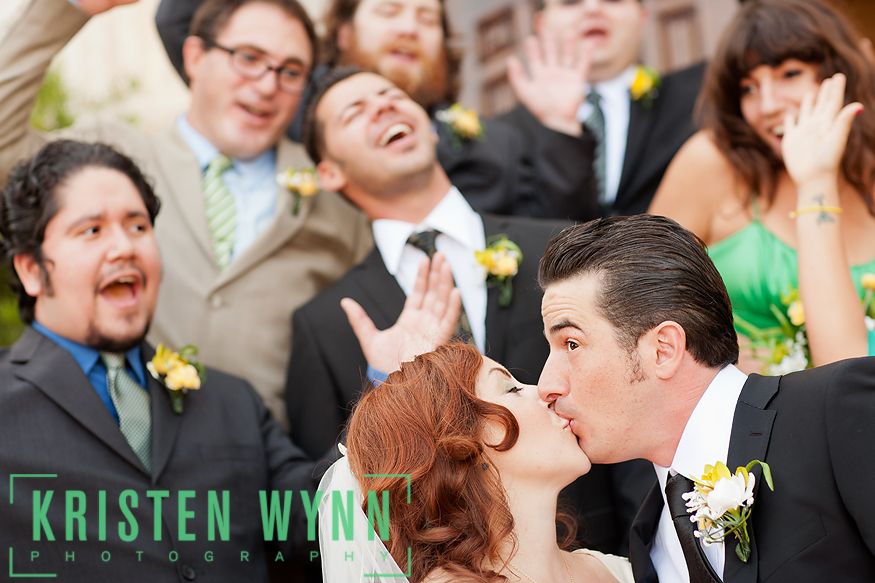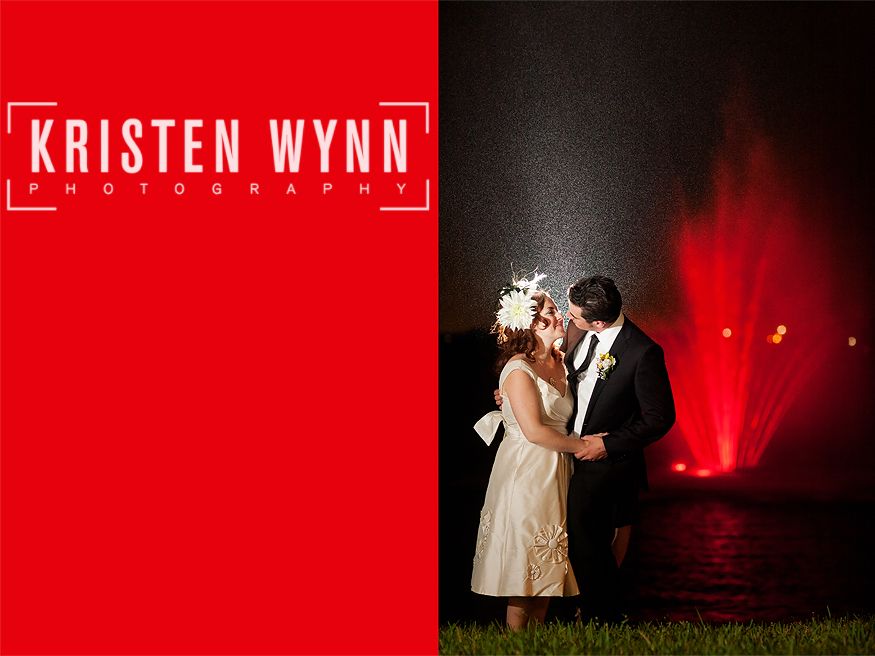 Deidra and Andres took an adventurous honeymoon–a road trip through Florida up to Savannah, and then back down Florida's other coast. I absolutely love this idea–an old-fashioned road trip, the way honeymoons used to be!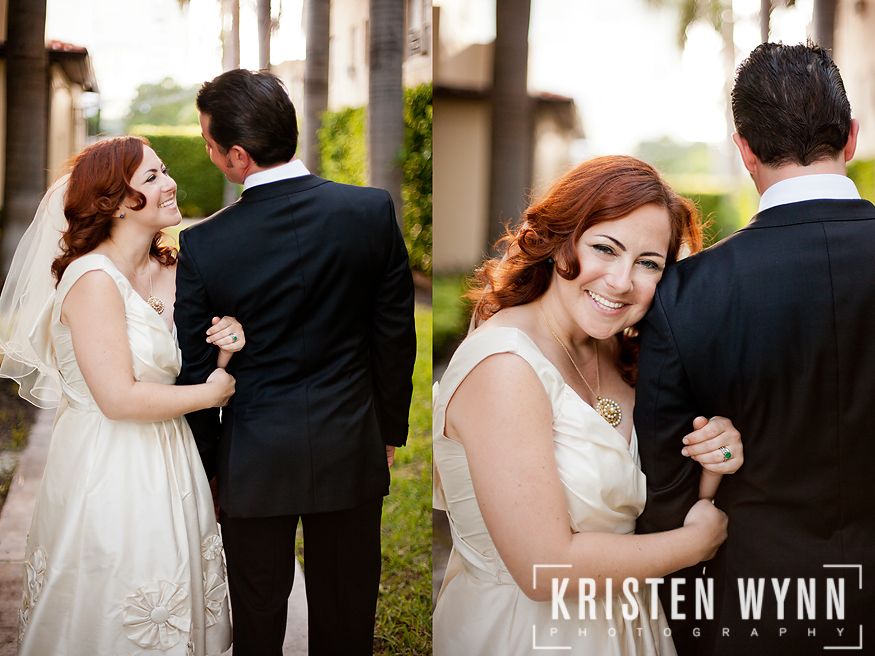 Congratulations, Mr. and Mrs. and thank you SO much for having me photograph your wedding! I wish you tons of happiness!
Thanks to my fellow vendors for an amazing day for Deidra and Andres-it was a pleasure to work with you all!
Accommodations: Nassau Suite Hotel in Miami Beach
Makeup: Bridesmaid and friend
Floral: Bride's family
Bridal Gown: Bride's family
Ceremony Venue: St. Francis de Sales in Miami Beach
Transportation: A Plus School Buses
Reception Venue: Fire Tower Miami
Catering: Whitcup-Bakst
Entertainment: DJ Chris Halo
Photobooth: Fotos-R-Fun, LLC
Videography: Jacob Katel