On the day after Christmas, I met up with Amy and William for their engagement session in Oakland. Amy is a referral from one of my previous brides, Kristina. When they were younger, Amy and Kristina did dance together, and Amy is having a late fall/early winter wedding the way Kristina did!
I knew I would love working with Amy right away! She managed to get Heinz Chapel for her ceremony, which is really difficult and an accomplishment in and of itself. When she contacted me, I think it was a matter of only days before I had her down in my books as booked-we just clicked really well.
Amy sent me a photo of her and Will taken over Thanksgiving, and it was in black and white-she really likes the classic clean look of black and white imagery, so we made sure to focus on that during the session.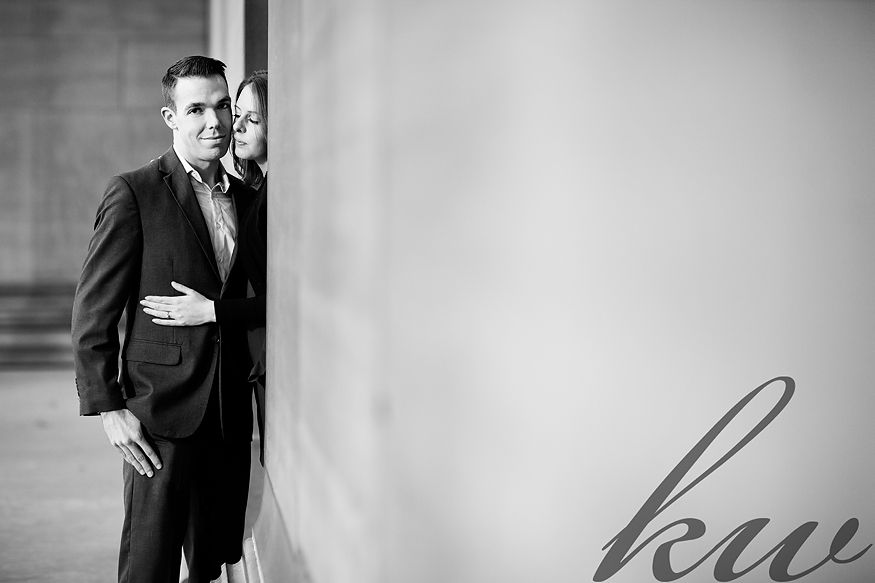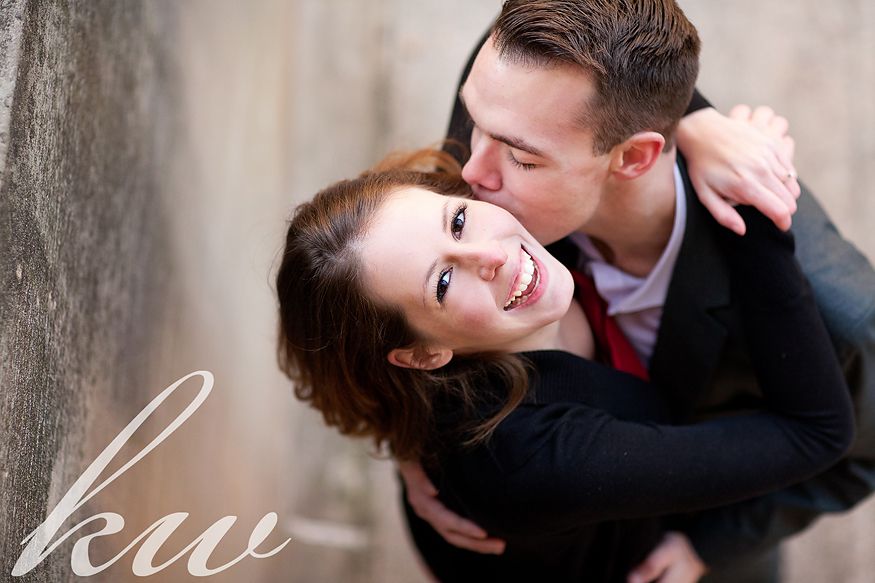 Although it was a little cold (and I think we were getting over colds too!), Amy and Will came dressed up. I love when a woman wears heels and a dress to her session-it gives a great timeless feel to the images and really elongates the legs too!
Will, an engineer, proposed to Amy with a very unique rose gold ring. Rose gold isn't something I get to see every day as a wedding photographer, but I love the warmth of it. Will also dressed up in a suit for the session, and it really went well with the classic locations we had selected-the CMU columns and the Pitt Campus.
You two are an awesome couple and I can't wait to work with you this year–I know this wedding is going to be amazing! Thanks so much for giving me the honor of working with you two!