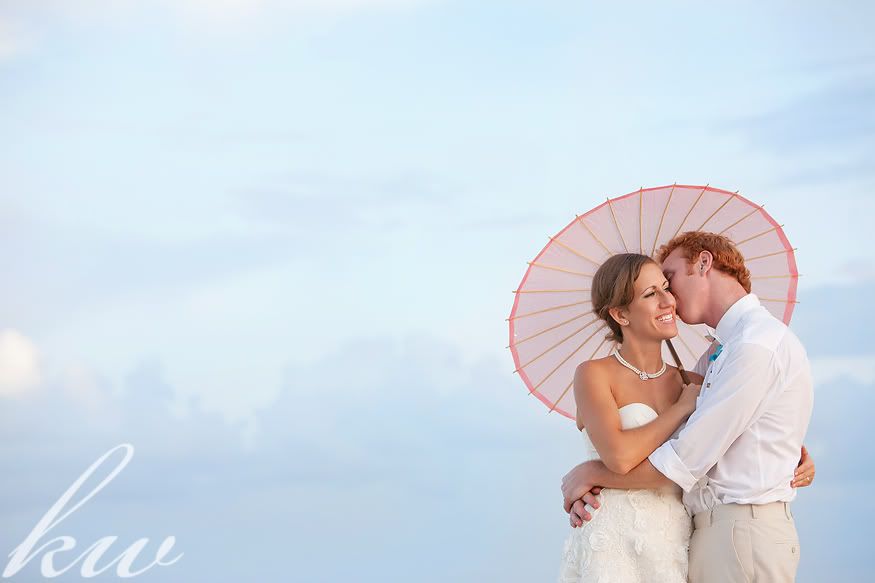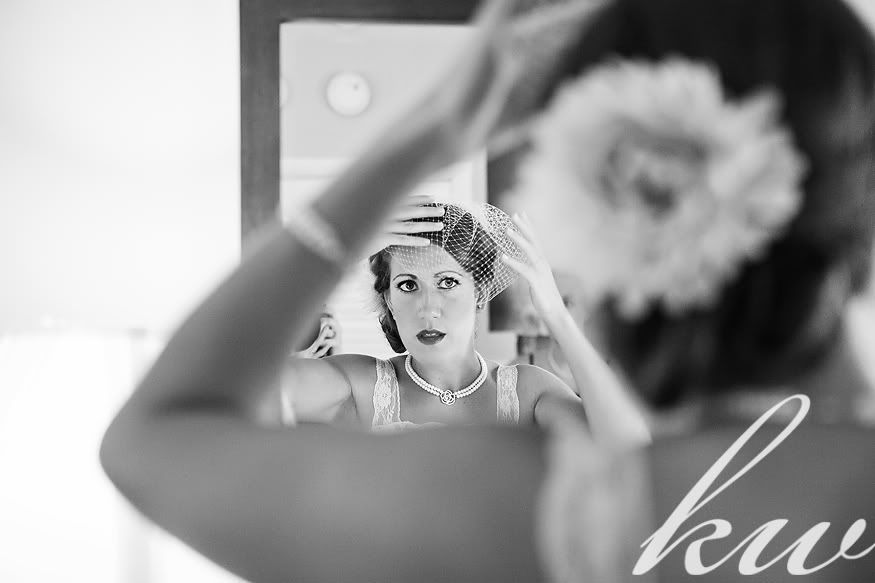 After applying the last of her red lipstick and adjusting her vintage-inspired birdcage veil, Becky looked into the mirror at her transformation and exclaimed, "I really look 'not of this era'!" Her wedding day look came together perfectly.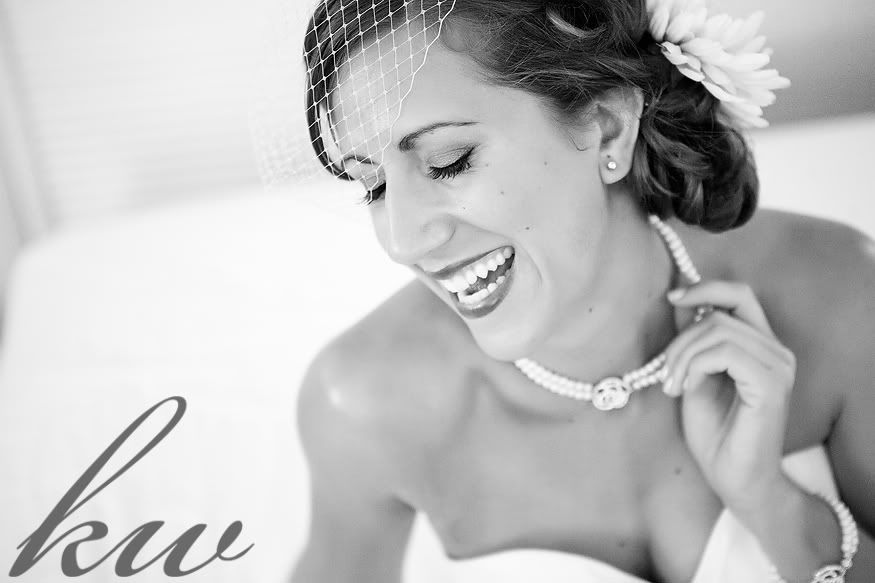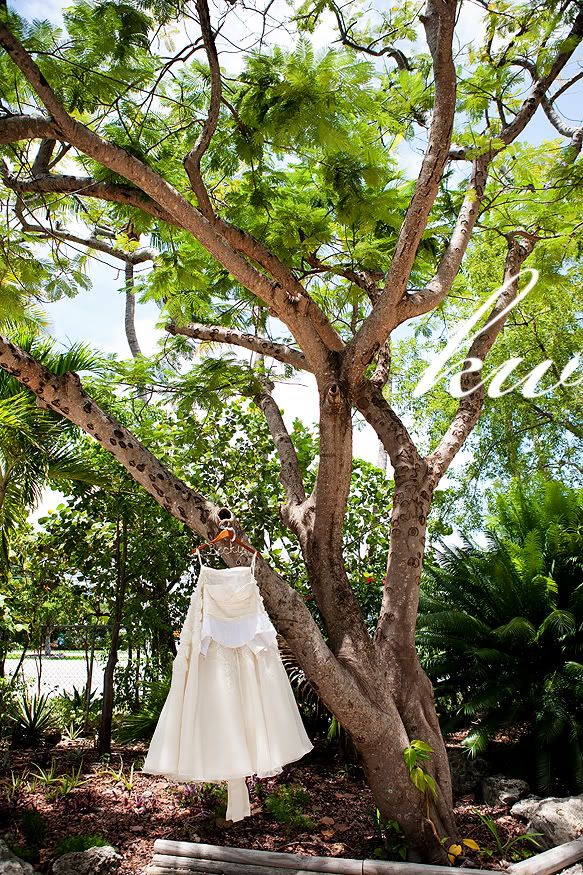 Venue: Chesapeake Resort, Islamorada
Catering: Paella Tropical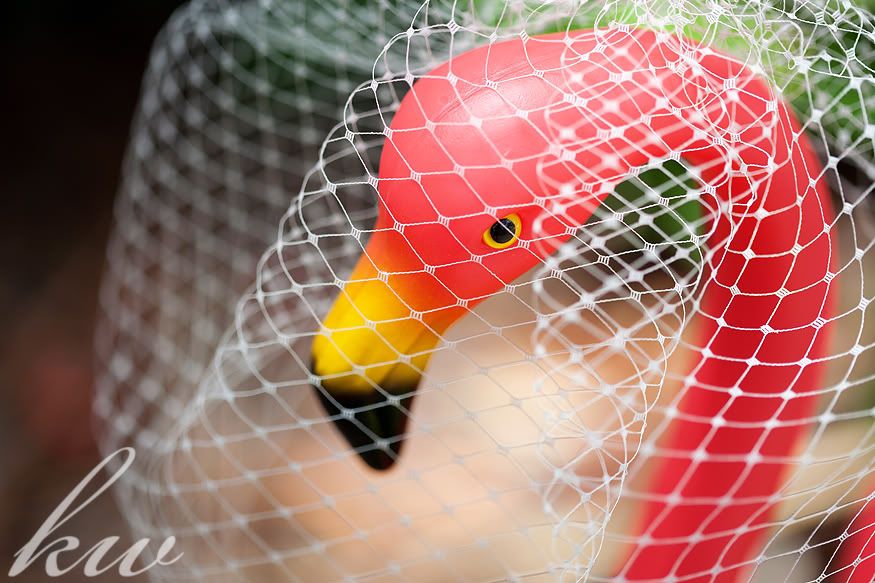 The threat of Hurricane Irene couldn't stop Becky and Saign. In the week leading up to their wedding, it formed off shore and started heading toward Florida. Fortunately, it passed through Florida just a day or two prior and Islamorada, in the the middle Keys, was spared. I know many brides were not so lucky, and my thoughts are certainly with them and the other victims of the storm.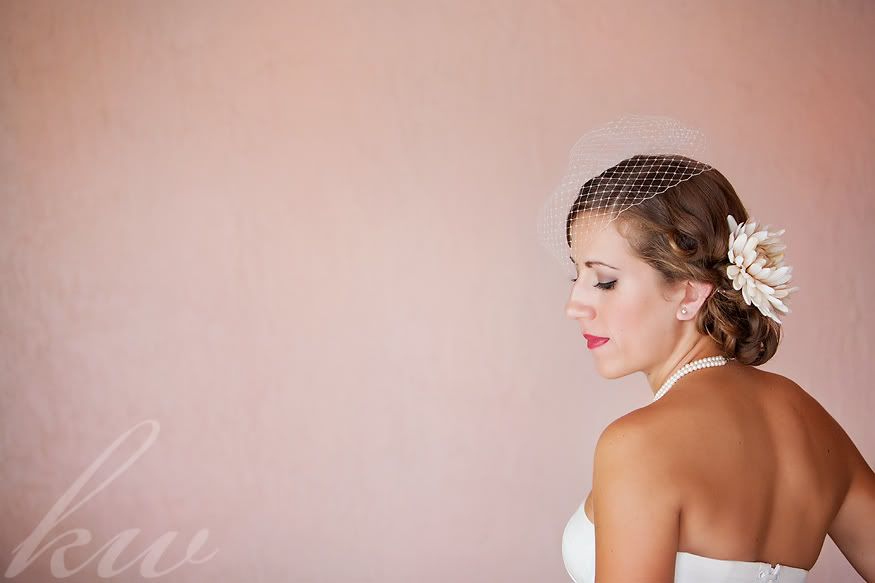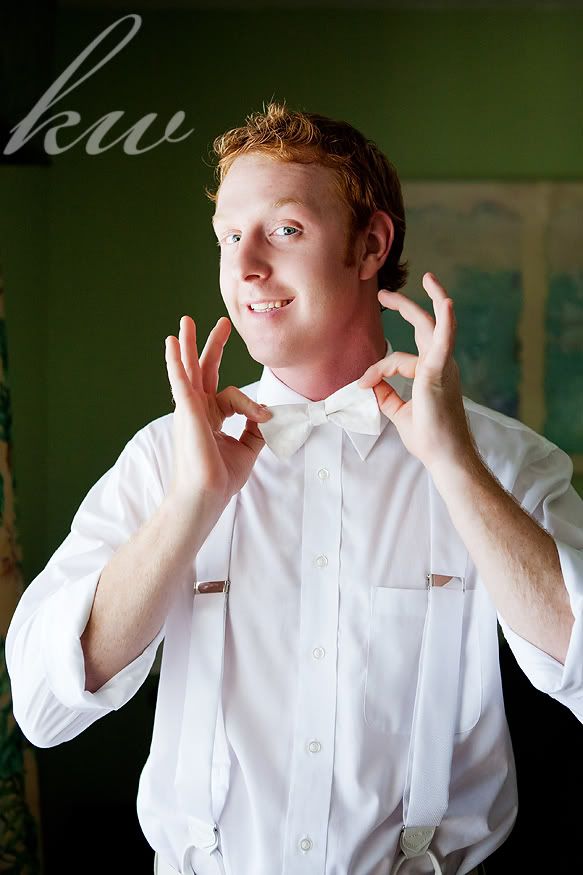 Becky and Saign had an all-outdoors event, and the weather ended up being beautiful! It only rained for about twenty minutes during the ladies' formals, and then the rest of the day was clear skies.
This day was a celebration of their relationship and marriage, and also a reuniting of sorts, as the two of them were dealing with a long-distance relationship the past year while Becky finished her schooling and became a doctor. In fact, on their sweetheart table, I love that her signs said "Dr. and Mr." instead of "Mr. and Mrs."
Their rambunctious dog Ada served as ringbearer. She escaped a few times from her collar and took off, leading to a chase to capture her. Ada's a Weimaraner, and the breed's beauty has been captured by photographer William Wegman for decades now-he actually has the cover story in Professional Photographer's August 2011 issue.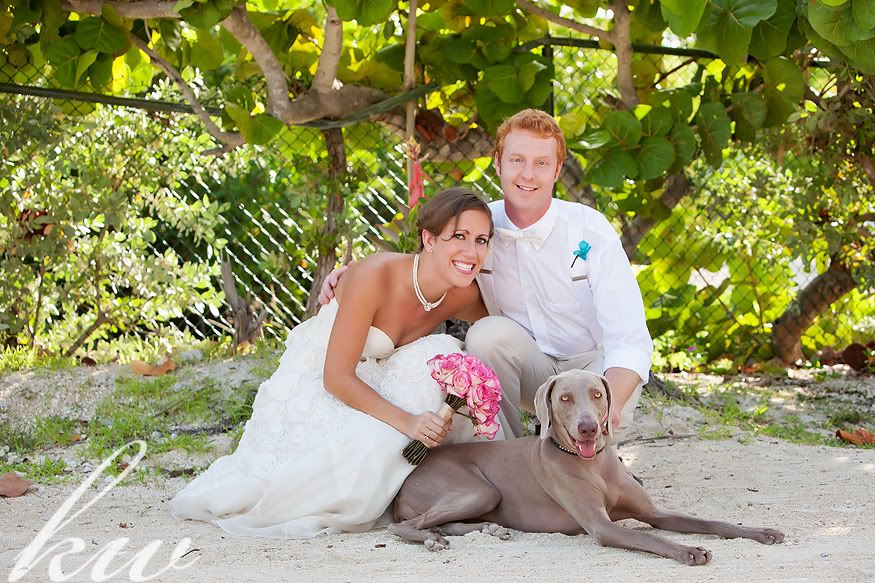 The bride and groom shared a special first look since they were being married and having the reception at the same location, so this allowed them to spend time with their guests post-ceremony.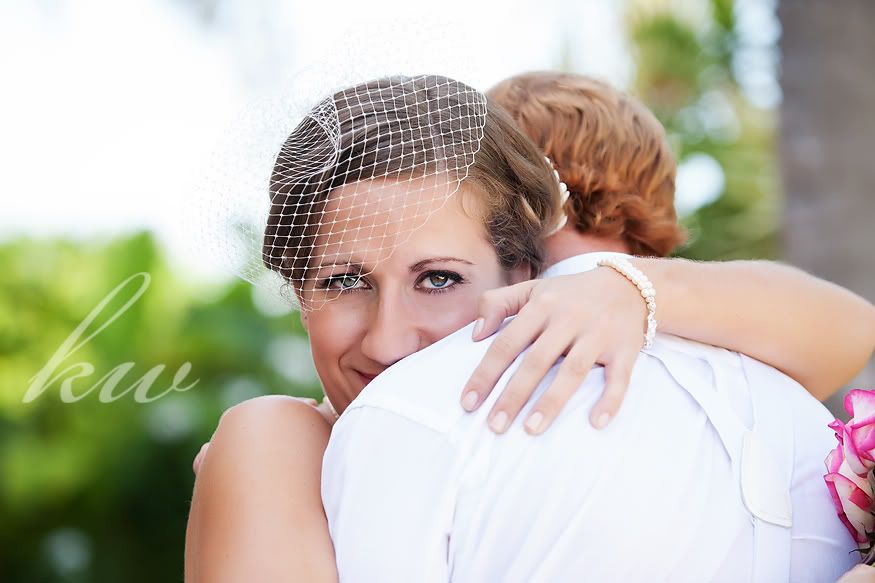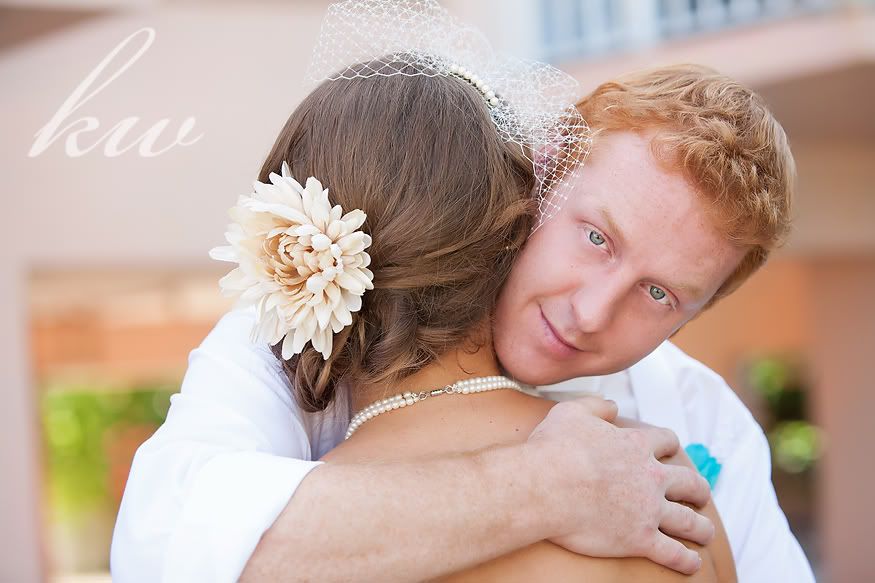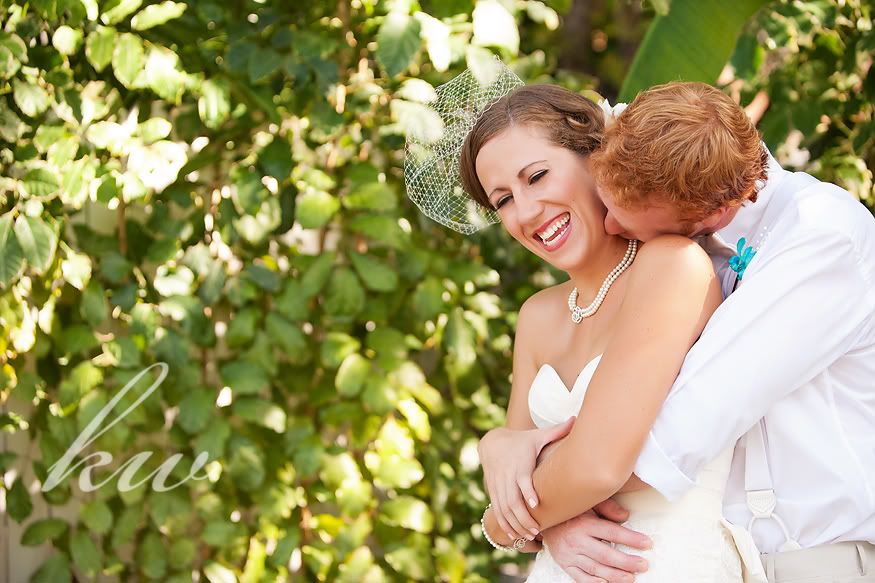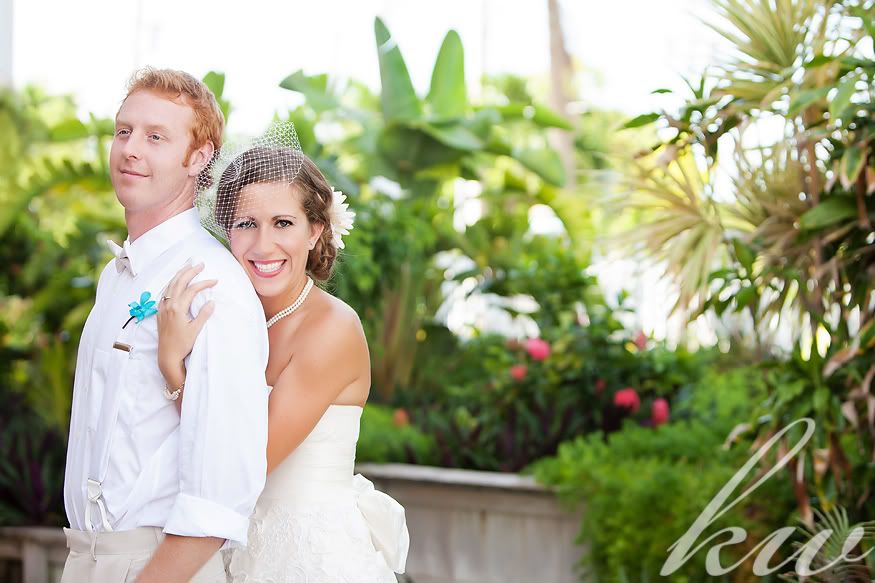 Becky really put her own touches into her wedding and did a lot of DIY including her hair and makeup. They were married on the beach in a ceremony performed by a close mutual friend.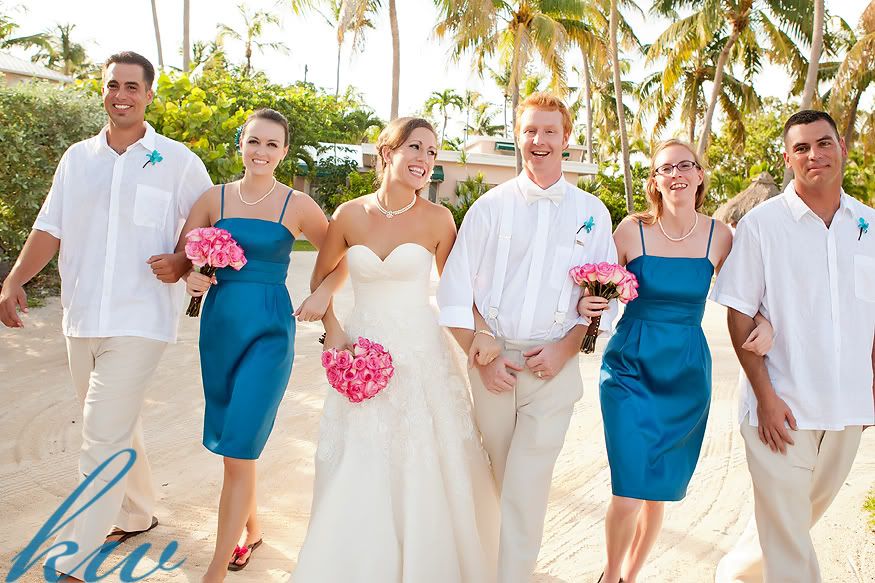 Not to be outdone in the DIY-department, Saign, a propmaker by profession, crafted the couple's wedding bands.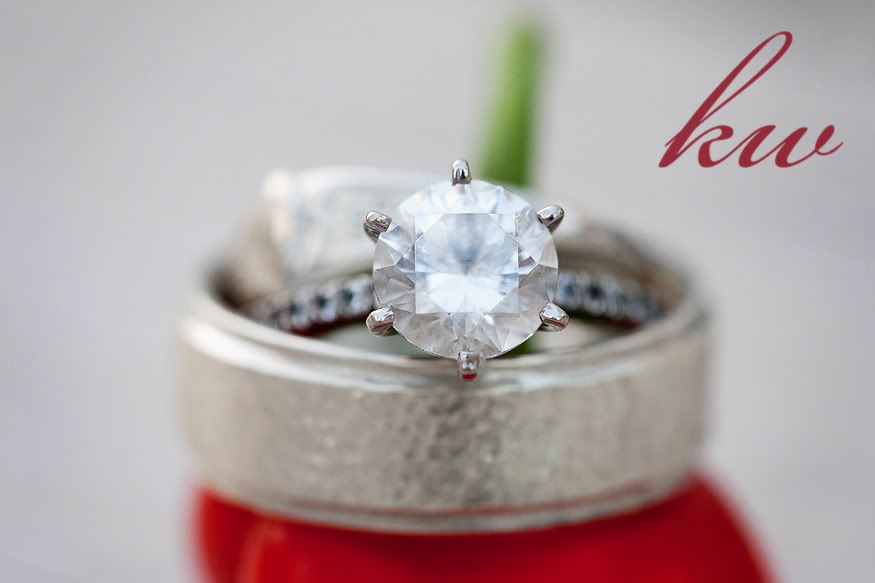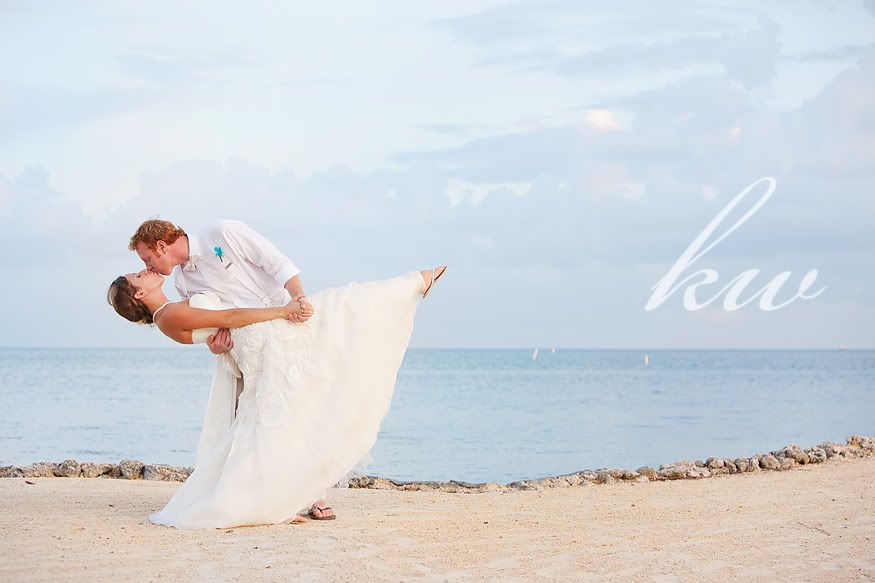 At the end of the night, the bride and groom departed through a sea of sparklers. After their Caribbean honeymoon, Becky and Saign are tackling a new adventure and moving to Washington State for what I think will be an amazing opportunity for Becky's career. I wish you two all the best. It was a pleasure to work with you!