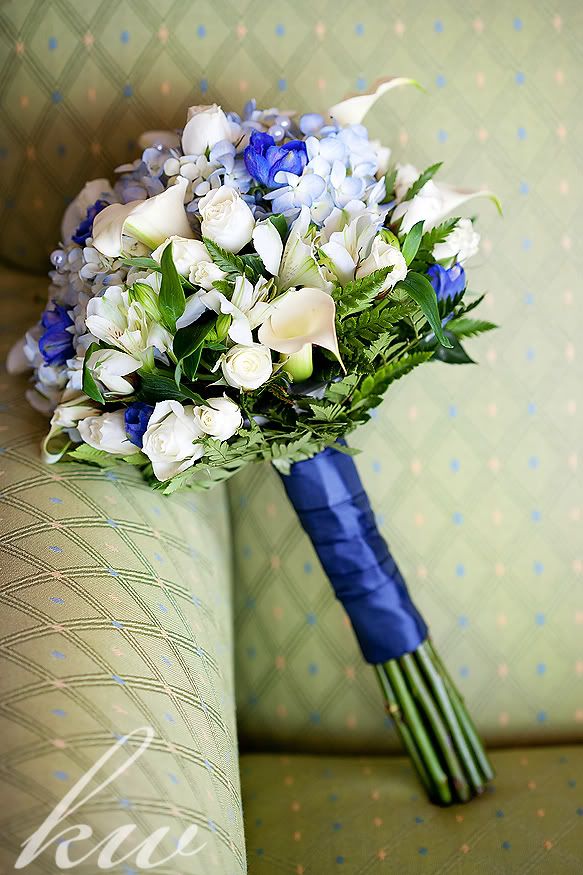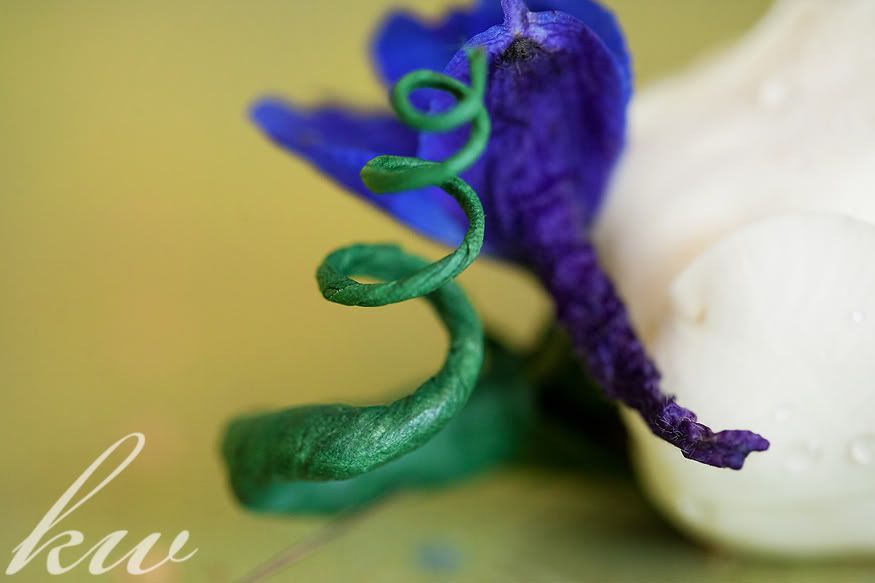 Two weeks ago, I had the pleasure of getting to do a wedding for two wonderful people. I call these two a dynamic duo. They came from different parts of the country (Danielle from New Jersey and Dustin from Indiana), met in law school and landed jobs as lawyers right out of school as well, which is just amazing in this economy.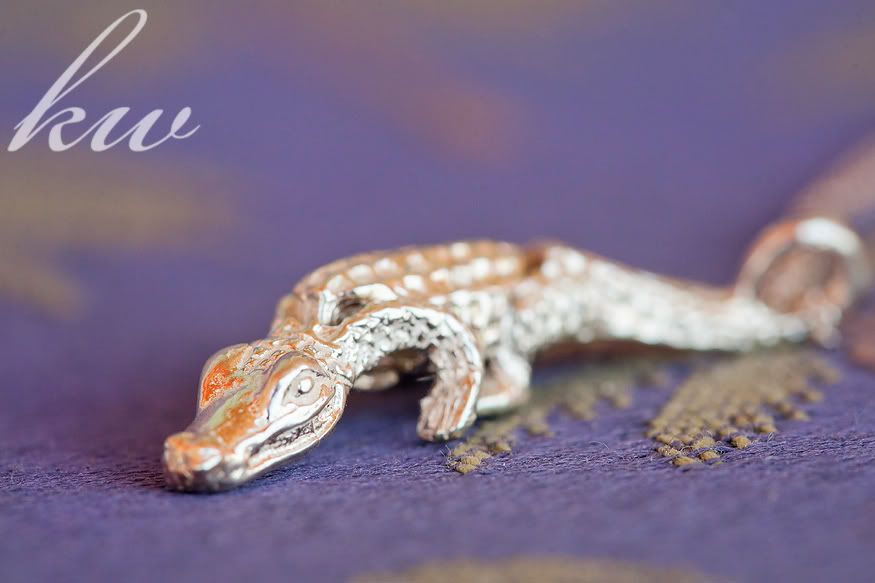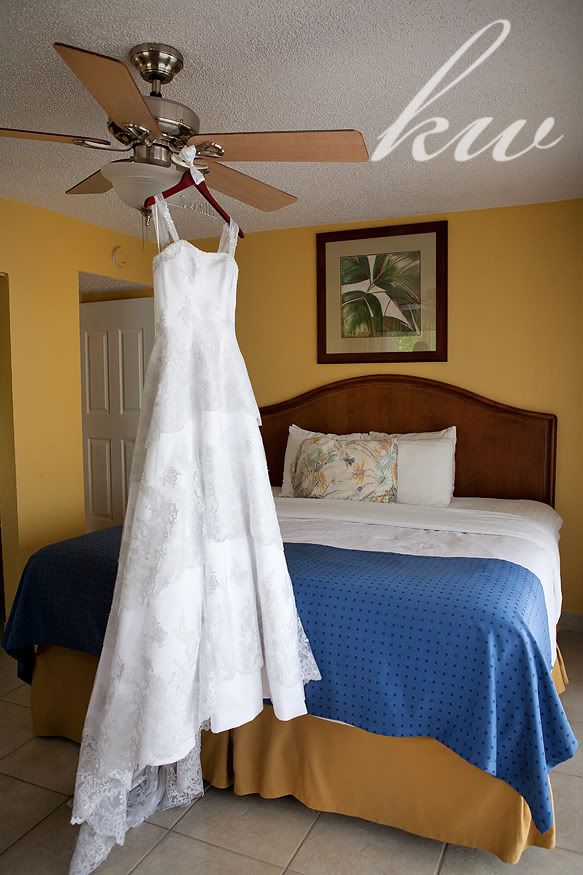 Their success and the fact that they have it all together really makes them role models to me.
At MGM Studios in Walt Disney World, one of their favorite spots, Dustin popped the question with Danielle's whole family there at the end of The Great Movie Ride!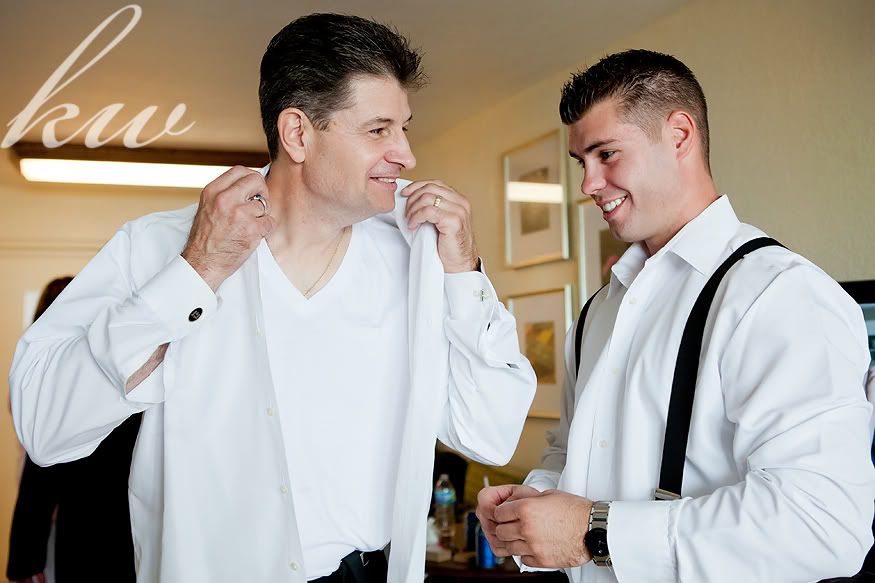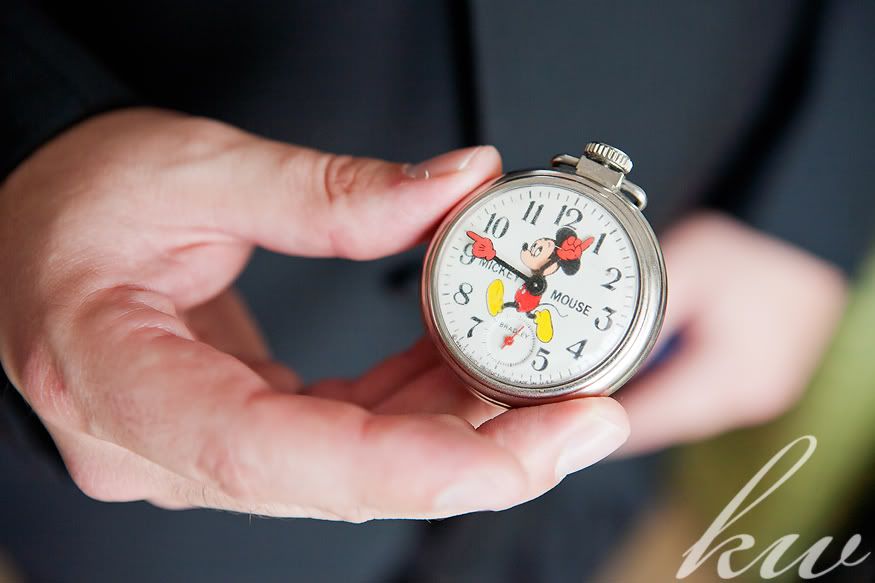 Dustin and Danielle were seated right across from me at Megan and Chris's wedding last fall and I was so, so thrilled when they brought me on board for their big day. And it was SO great to see Megan and Chris again at this wedding too!
I love the two latest trends in bridal fashion-first, it is that dresses with straps or sleeves are back. Strapless has been popular the past five years or so, but sleeves are definitely back in style and I just love the look!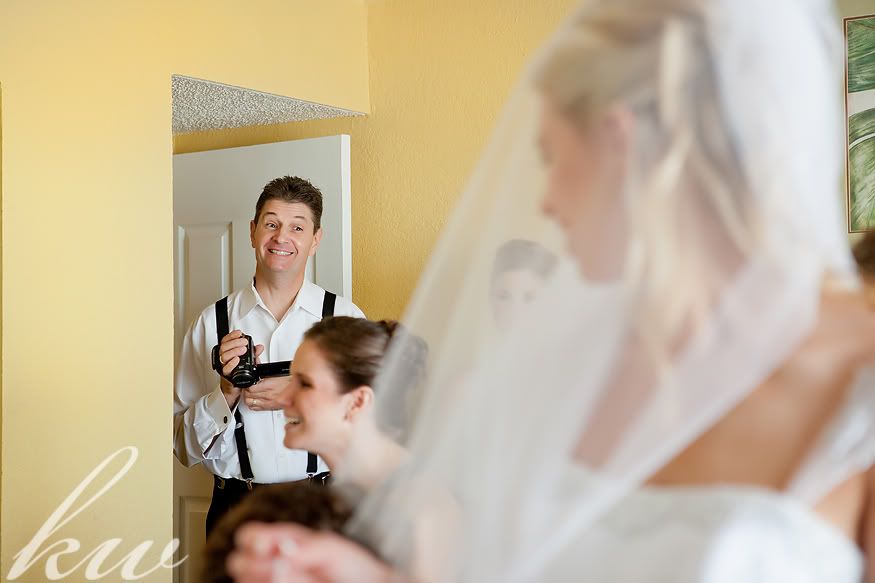 Danielle's dad had a great reaction to seeing his daughter all ready on her wedding day.
Additionally, wearing the veil over the face is back in style and it is so romantic. LOVE that this is back in a big way.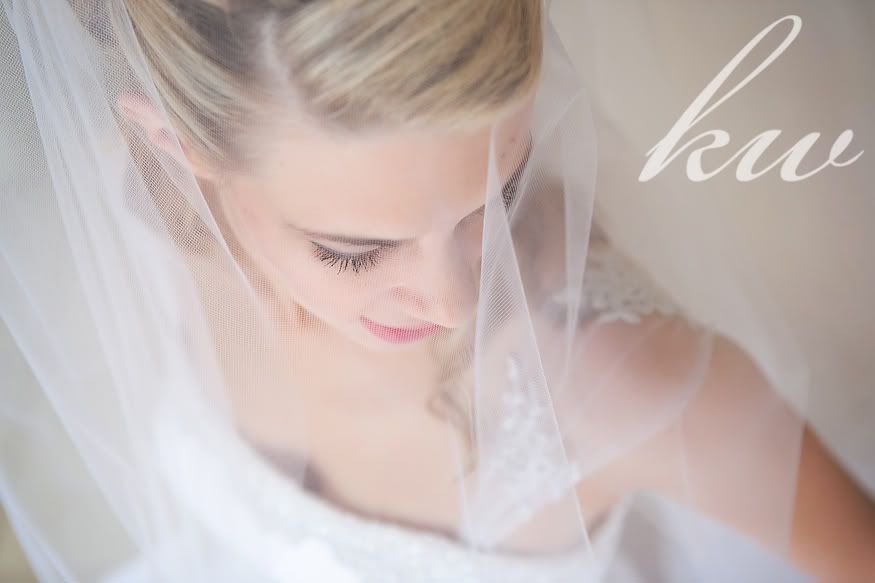 Hair and Makeup: One Flight Up Salon, Fort Myers Beach
Ceremony Venue: Blessed Pope John XXIII, Fort Myers
Reception Venue: Holiday Inn Fort Myers Beach
Entertainment: DJ Ron Rutz
You know I love those first looks. Danielle and Dustin did their first look and took a private moment to exchange heartfelt cards.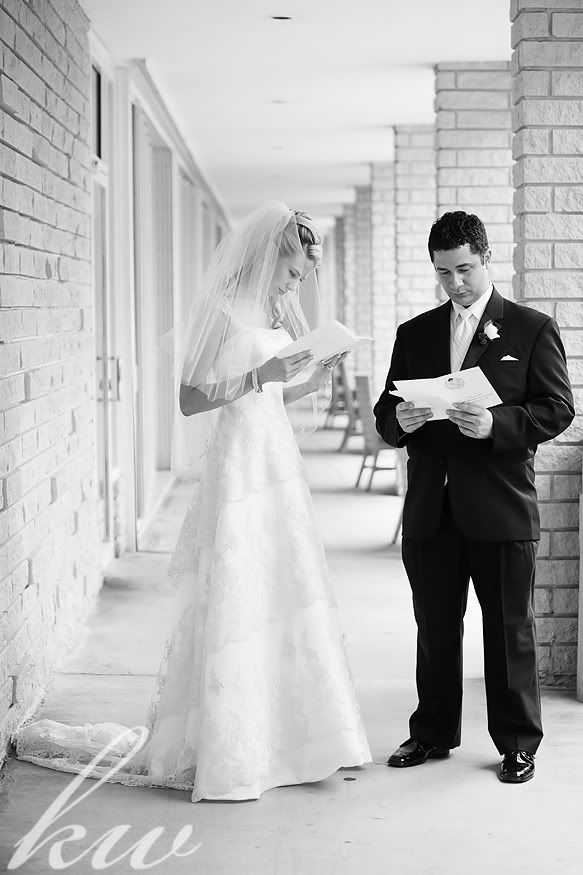 Danielle's younger sister Caitlin served as maid-of-honor and Danielle's whole family was in from up north-they were just so, so great to be around. And Dustin's family came in from Indiana as well!
During their ceremony, the priest referenced the movie "The Notebook," and talked about writing down your thoughts on the first day you are married, during your honeymoon, and re-reading it over the years and adding more to it. This was one of the best homilies I have ever heard at a wedding; it really seemed like he was speaking right to Dustin and Danielle alone, who sat on chairs in front of the altar.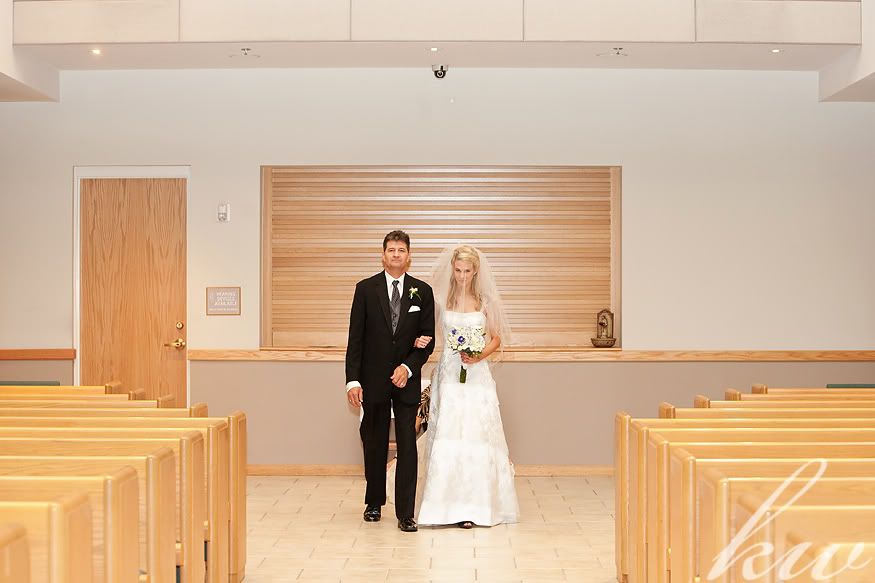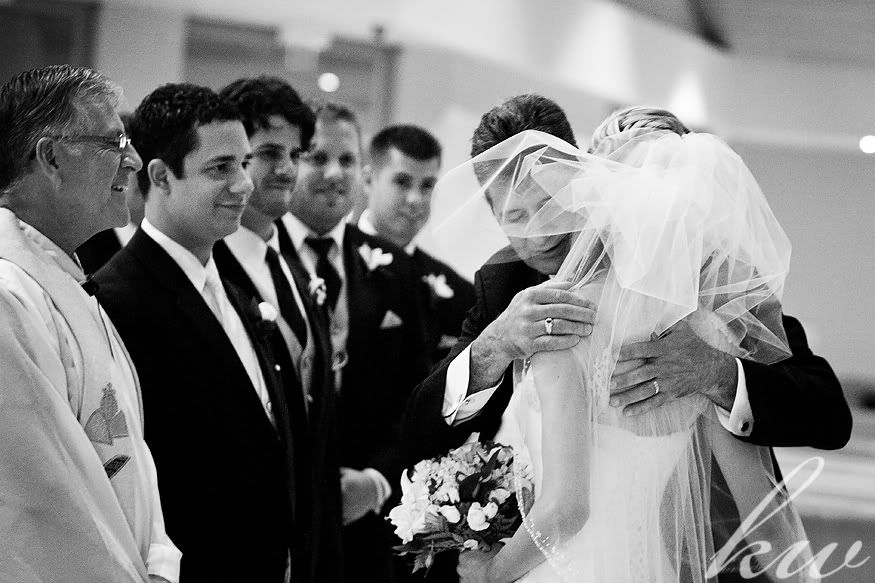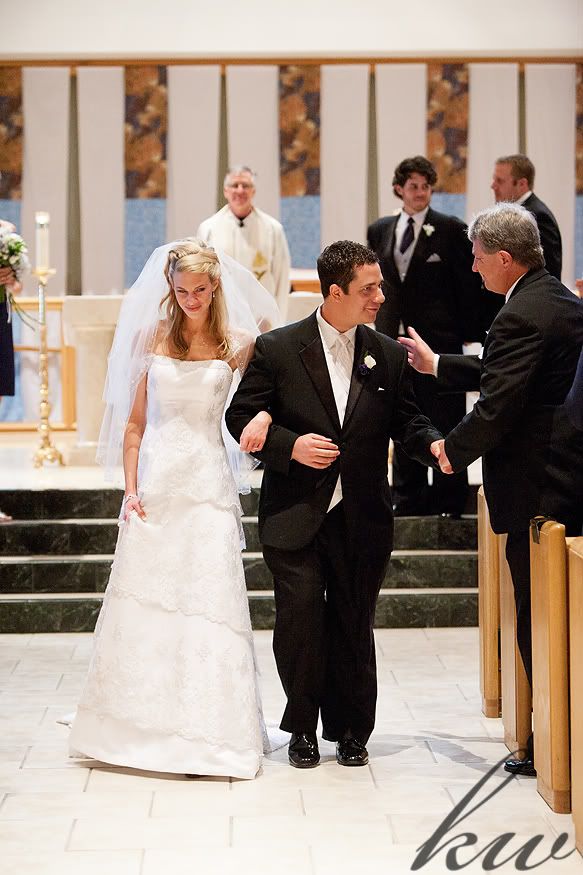 On the way back down the aisle during the recessional, Dustin's dad reached out and shook his hand and gave him a pat on the back. I really loved that moment-those little unexpected things are what make a wedding great.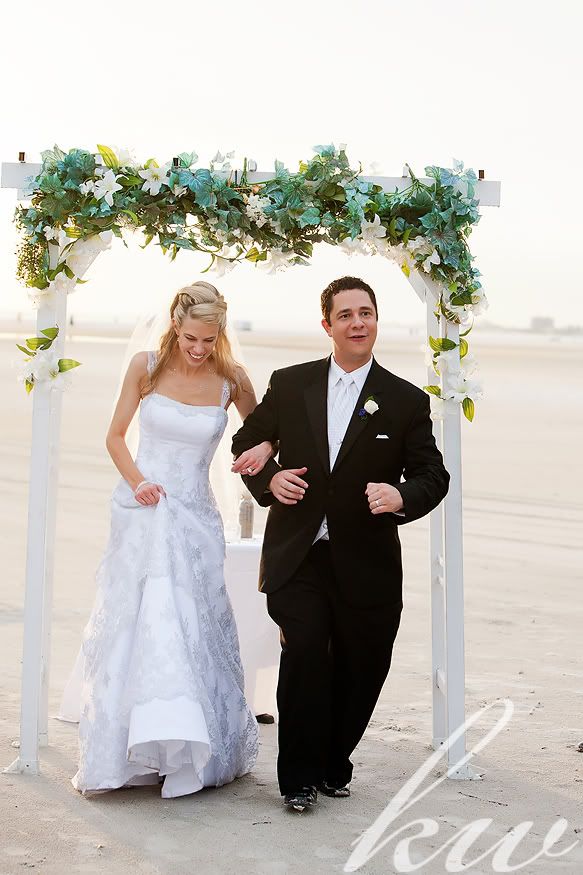 I think Dustin looks like Shia LeBouef!
Danielle and Dustin shared a second ceremony, a sand ceremony, on the beach with their guests. It ended just in time for a spectacular west coast Florida sunset. I was a little nervous we wouldn't get a good sunset since it had been overcast a bit that day, but sometimes, you just have to wait it out. August in Florida is so hot and sometimes rainy, but those sunsets really are worth it.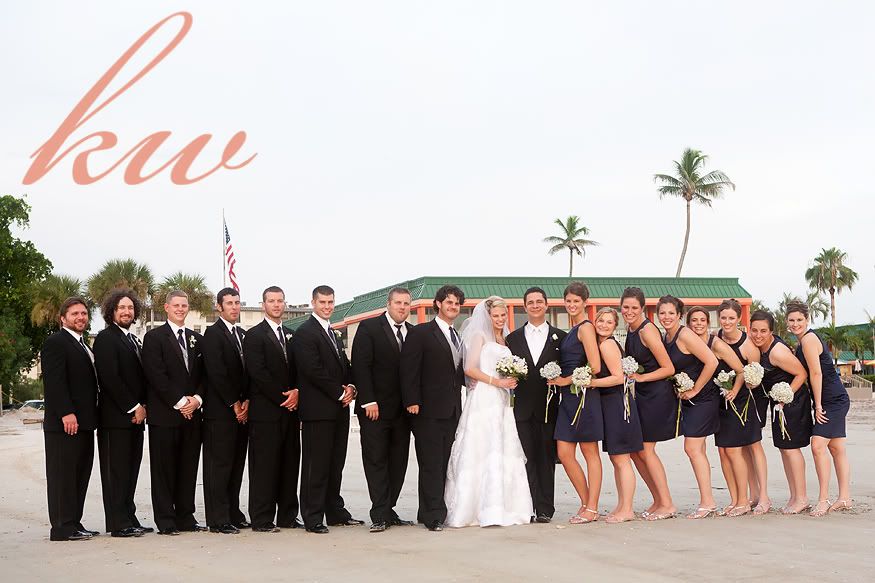 This is actually the most images I've ever taken at a wedding, ever. We had a great timeline and a lot of time to make images.
I love that they incorporated a lot of Disney touches into their day, with cufflinks, a pocket watch, cake toppers, and a special handmade guest book, which honored where they got engaged and where they honeymooned. Getting to visit Disney a lot is definitely a perk of being a Florida resident. 🙂
Their first dance was choreographed and ended with a perfect dip.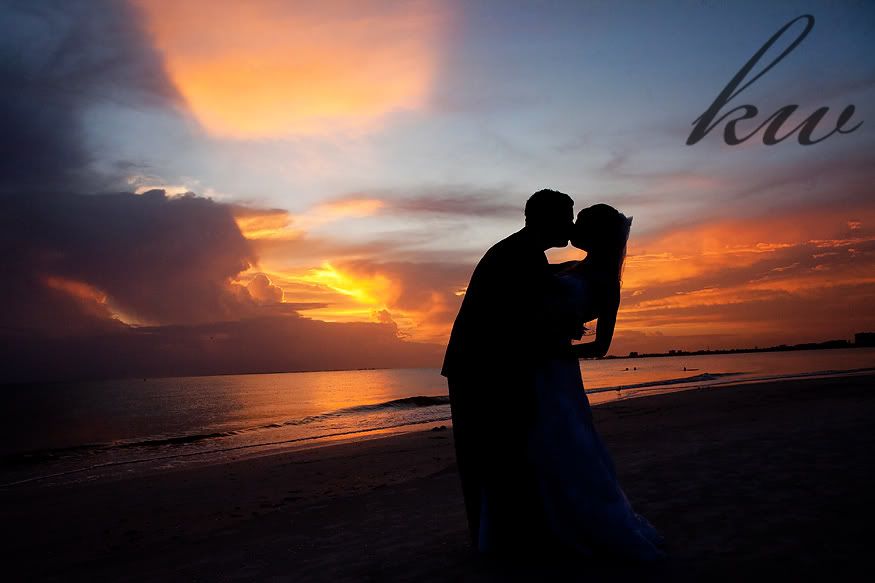 Congratulations, Danielle and Dustin! I hope your minimoon at Walt Disney World was fabulous, and that your upcoming honeymoon is even more fabulous! Thanks so much for letting me be a part of your special day!