Kristina has been so patient in waiting for her engagement portrait sneak peeks. It has been two weeks (although I showed her a quick image last weekend)! I do try to blog sessions in the order in which I photograph them out of fairness to all my couples, so Kristina and Josh's images have been sitting here, complete, ready for blogging, and I've been dying to get to them-their image package has been taunting me on my desk. July is such a busy month in the world of weddings! Thanks so much for your patience, Kristina and Josh.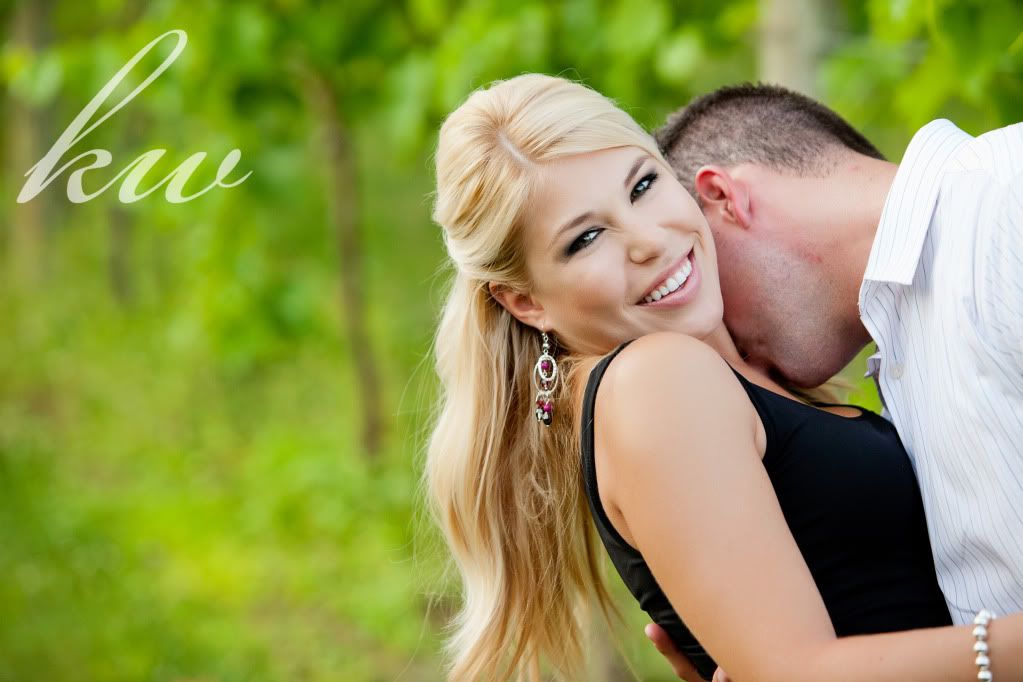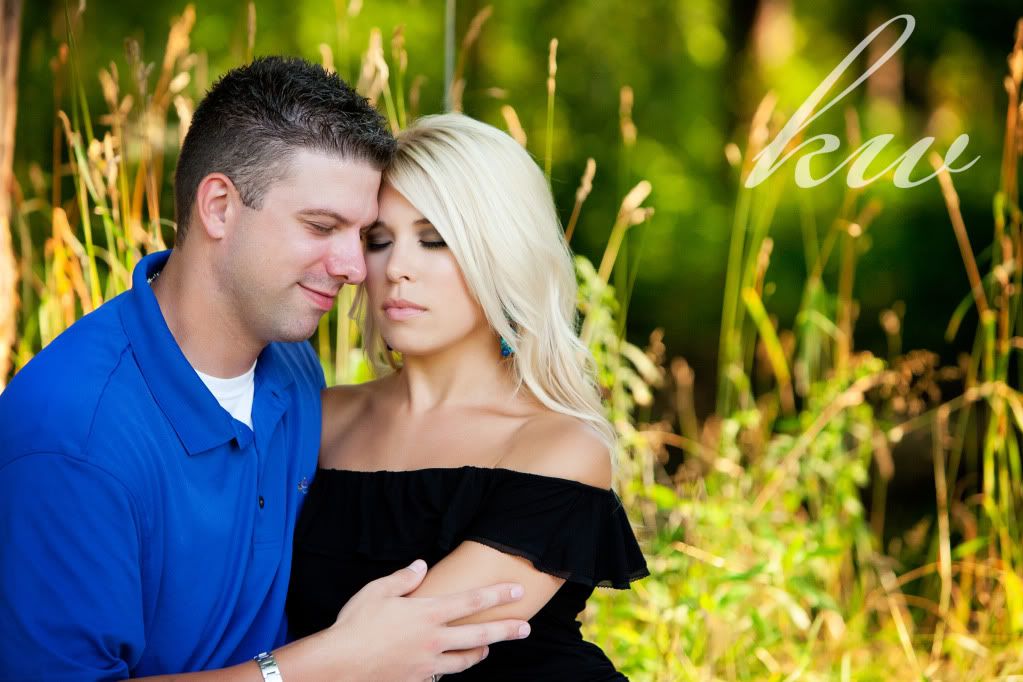 Kristina and Josh are getting married this fall and I'm just so excited for them. Kristina is honestly one of the prettiest girls I have ever met, ever. A few years ago, I saw her photo on a Christmas card, since our parents know each other through work, and I thought how gorgeous both Kristina and her sister are. So I was super excited when she emailed me to photographer her engagement portraits and wedding. I love photographing her even more because she is on the short side and so am I, so it is easier for me to photograph her at eye level! 🙂 (I love you tall brides too; I just use a little stepladder to get on your level and avoid shooting from down below).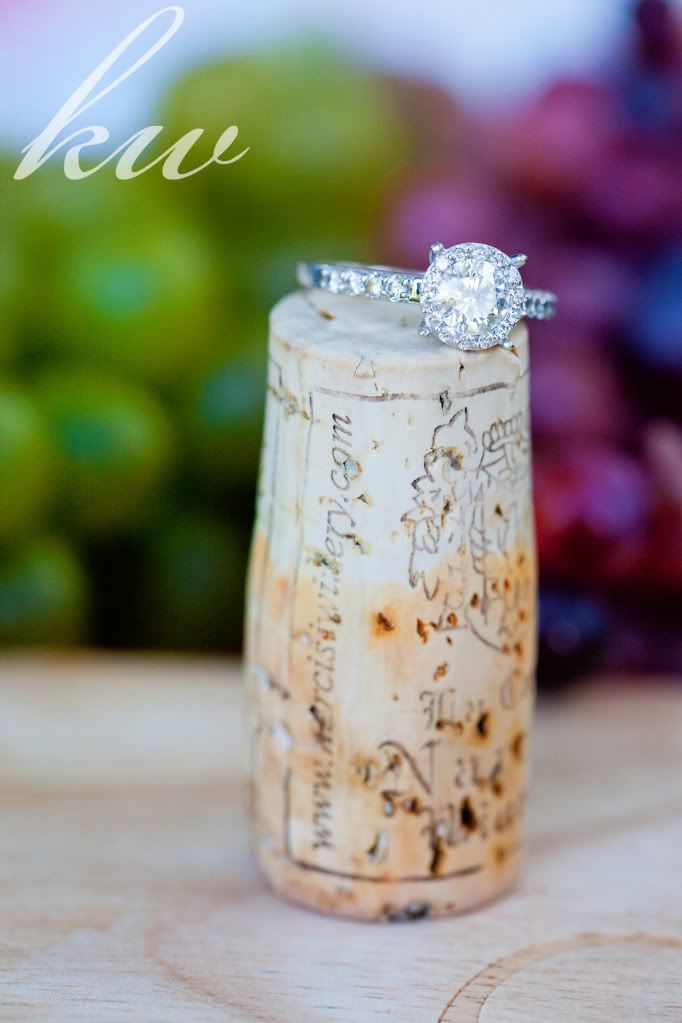 We started planning out their session several months ago, and located a wonderful winery outside of Pittsburgh that was gracious enough to welcome us in for photos. We lingered after the session-I think we closed the place down!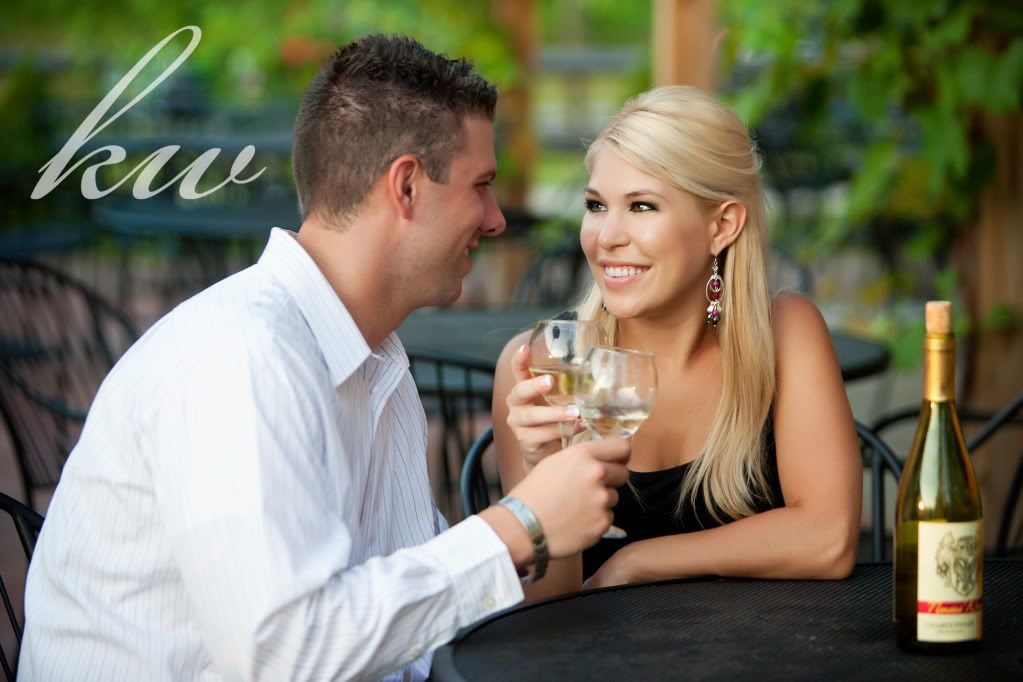 It was hot and sunny when we arrived, but we were able to find some shade. The session wasn't rushed at all, but leisurely, and Kristina and Josh are pros at modeling, barely needing any direction.
They're not only at ease in front of the camera, but they are both SO, so nice. When a couple is good-looking, that's great, but it is what is on the inside that counts and makes for a fun session. A great fit with each other, sweet personalities, and nice and polite (as well as willing to try any crazy poses I ask), well, I just couldn't ask for better clients! That's pretty much a photographer's dream, nice people in love. They're wine aficionados, so we incorporated that into their session with a few styled items.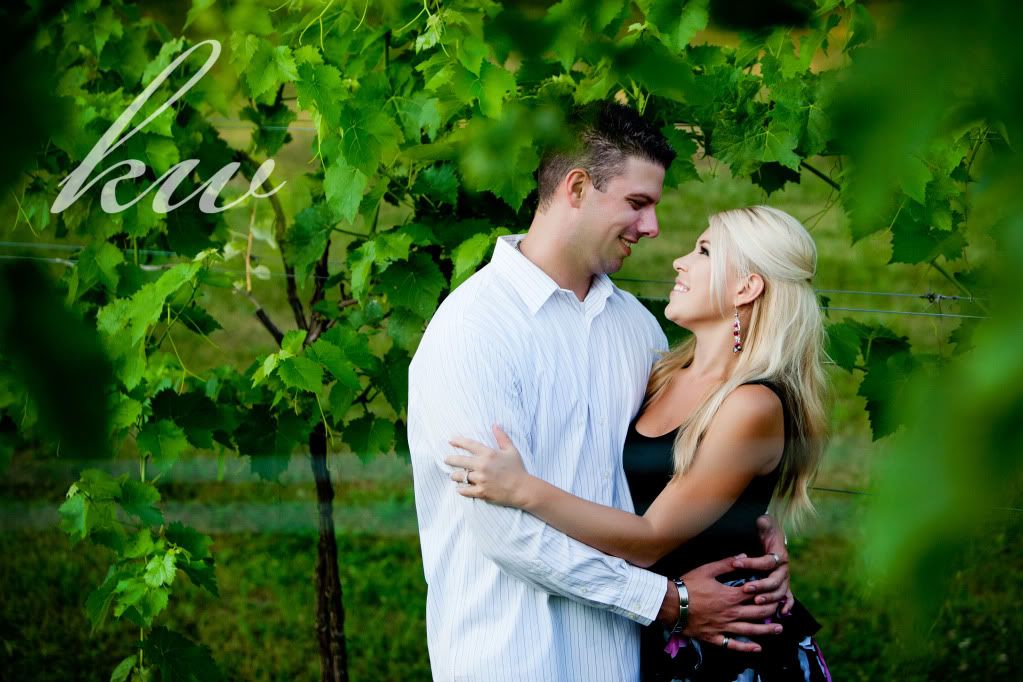 I loved working with the two of you and the fall can't come fast enough for your wedding! :)I can't wait to go out and make more images together on your big day! Thanks so much for giving me the chance to capture these photographs for you two!