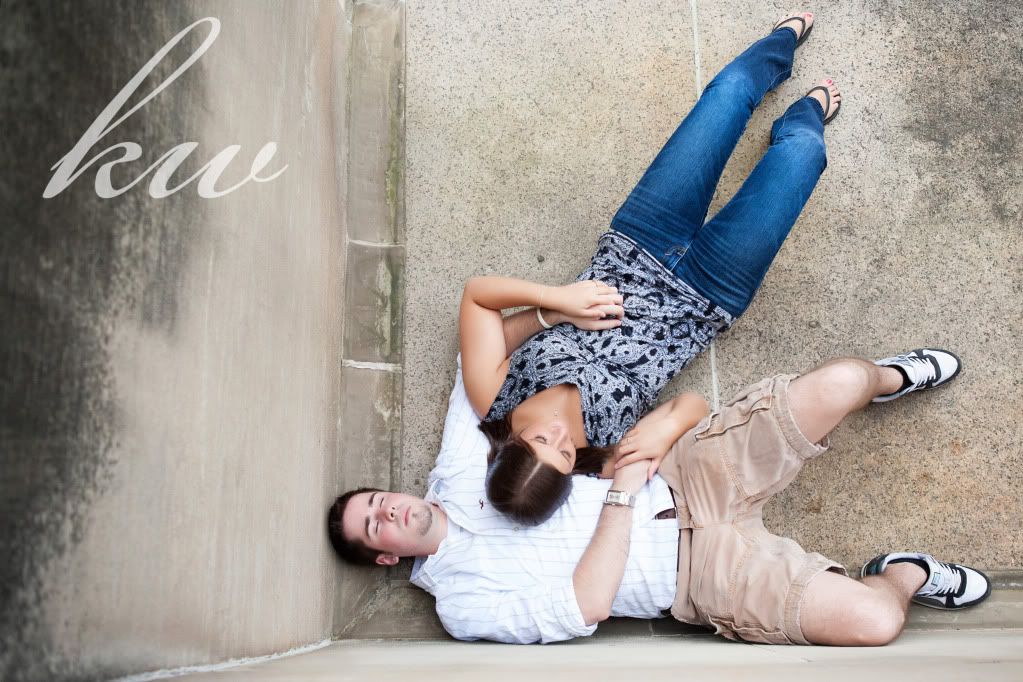 Years ago, I met Kelsey at work. I was SO delighted to hear that she was engaged to be married! We both worked teaching summer school in Pittsburgh as young brand new teachers and education students. It was challenging and fun and crazy at times.
Just the other day, I was walking through a park on my lunch break, and saw a crowd of day campers running all over, teachers shouting instructions, and for a second, I turned to my husband and said "I miss that." He looked at me in disbelief, as the kids were quite rowdy and I haven't taught in more than three years. "I really do miss it," I repeated, and I meant it.
Of course, I LOVE photography and being my own boss. 🙂
One of the things I missed about teaching is meeting really great people like Kelsey and forming friendships with young women who are out to change the world one student at a time. Kelsey and Kevin met at Penn State University, where Kevin studied communication while Kelsey was in elementary education.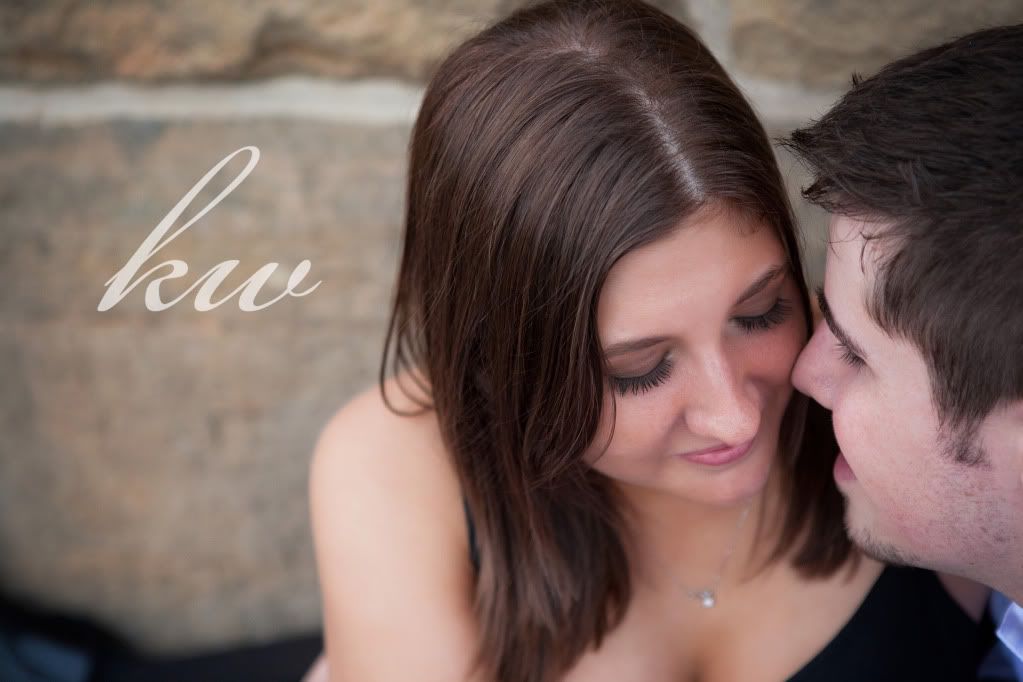 Their love for Penn State runs deep-they're hoping to get married at the stadium next summer!
I asked Kelsey and Kevin how long they had been together before getting engaged, and their answer was jokingly "This time? Or counting all the times?" I love that their relationship is so normal. They met when they were just freshmen in college, and of course had some on-again, off-again moments at that young age. But then a few years ago, they got serious.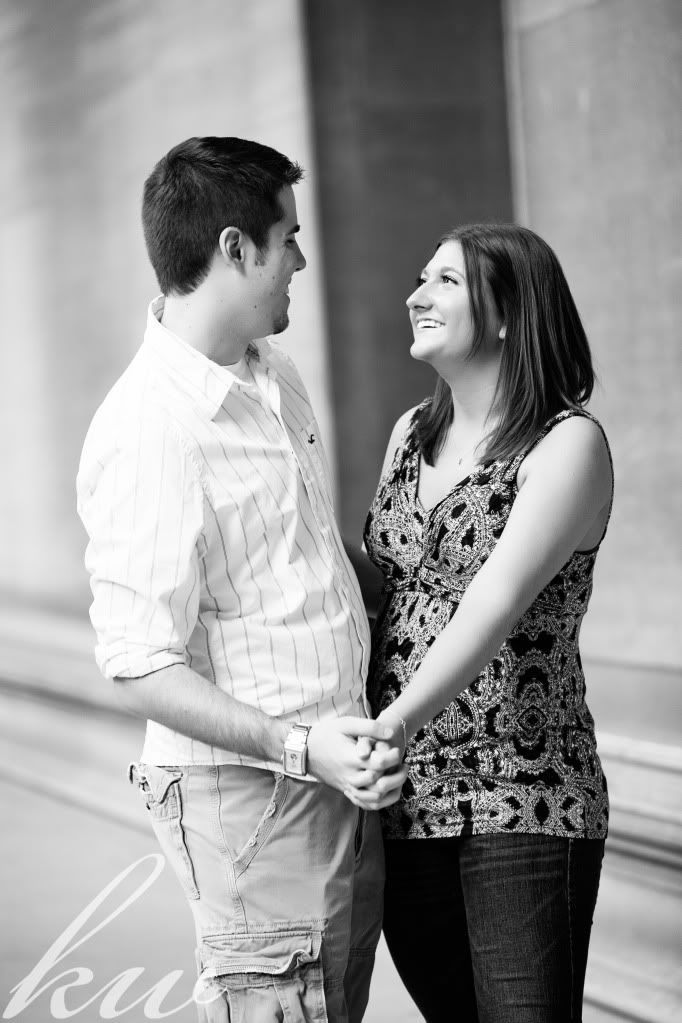 They moved to D.C. for work and grew closer. Last Thanksgiving, Kevin bought a ring. Kelsey was on a field trip with her students, and they viewed the Hope Diamond at a museum. She sent Kevin a photo, teasing about the diamond's size.
When she came home that night, Kevin proposed with a diamond of his own, maybe not as large as the Hope Diamond, but every bit as special and precious. I think that makes it their own "hope" diamond, signifying their dreams of the future together.
While we were on the North Shore, a footrace was going on, blocking the typical skyline shots. I thought it might be fun to put Kelsey and Kevin in the middle of the craziness and let everyone race on by as they just paid attention to each other!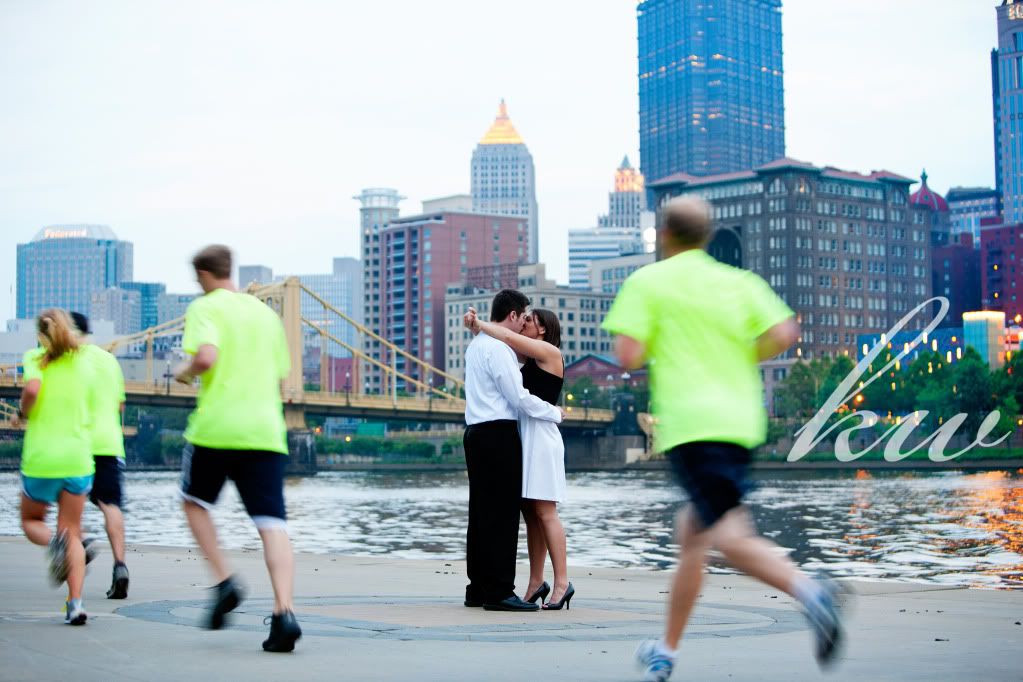 Enjoy your engagement, you two! It is a very exciting time, and I wish you so much happiness!