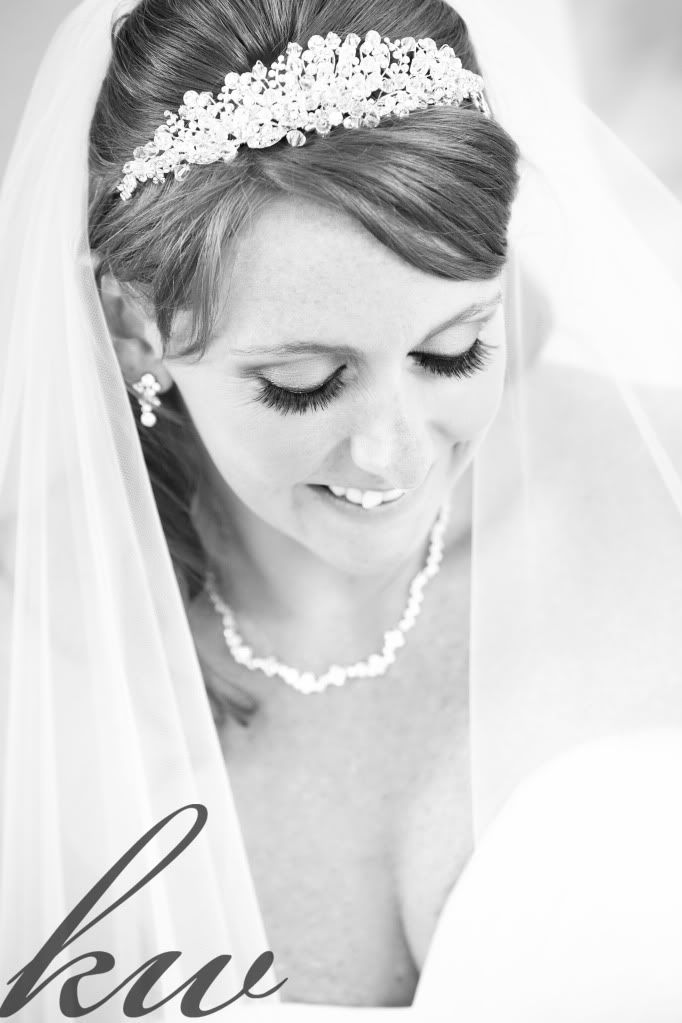 Melissa was a super laid-back bride. She planned her big day for her first port of call, Port Canaveral, here in Florida on the Norwegian Cruise Line. I was a little worried about the disembarking and the timeline, but Melissa hired some helping hands from Less Stress Events to set everything up, saving her a lot of time. The set-up was beautiful at Cocoa Riverfront Park.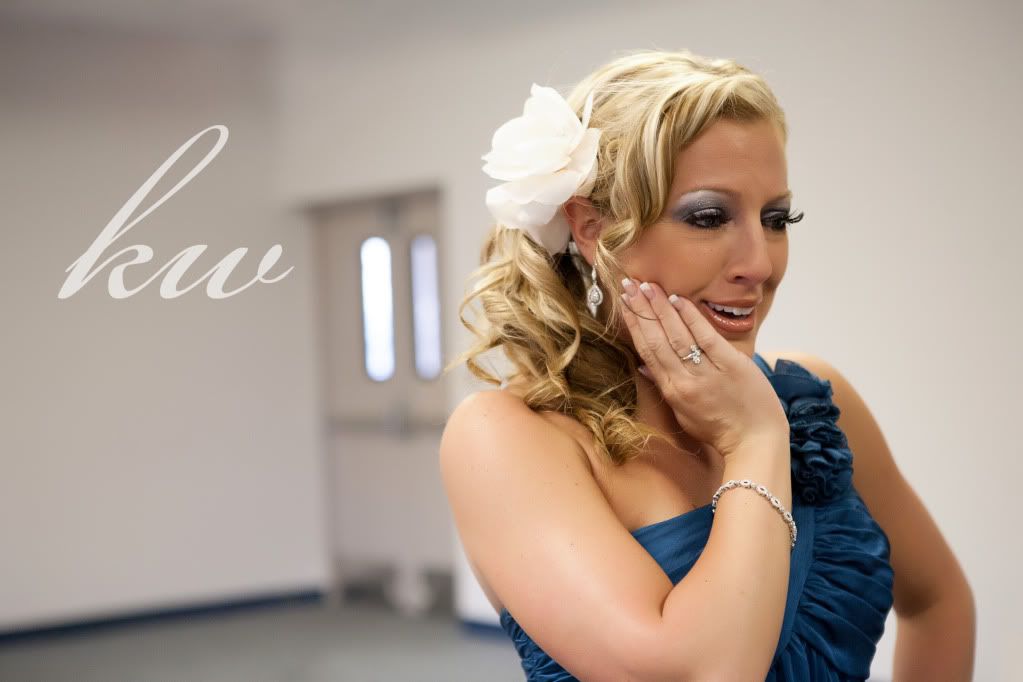 Inside the Cocoa Civic Center, Melissa and her bridesmaids got dressed and ready, while the men were already set in their suits.
Then it was out to the park for a personal service officiated by Reverend Ann. Melissa wore her blusher over her face as she came down the aisle, as several of my recent brides have done. I love that this romantic trend is returning! 🙂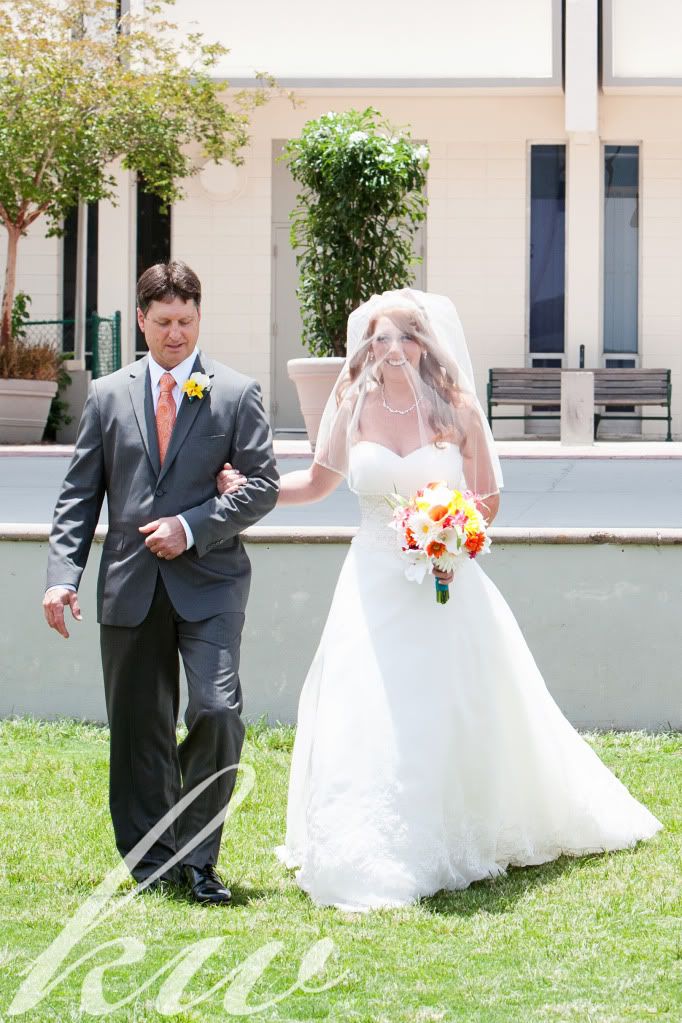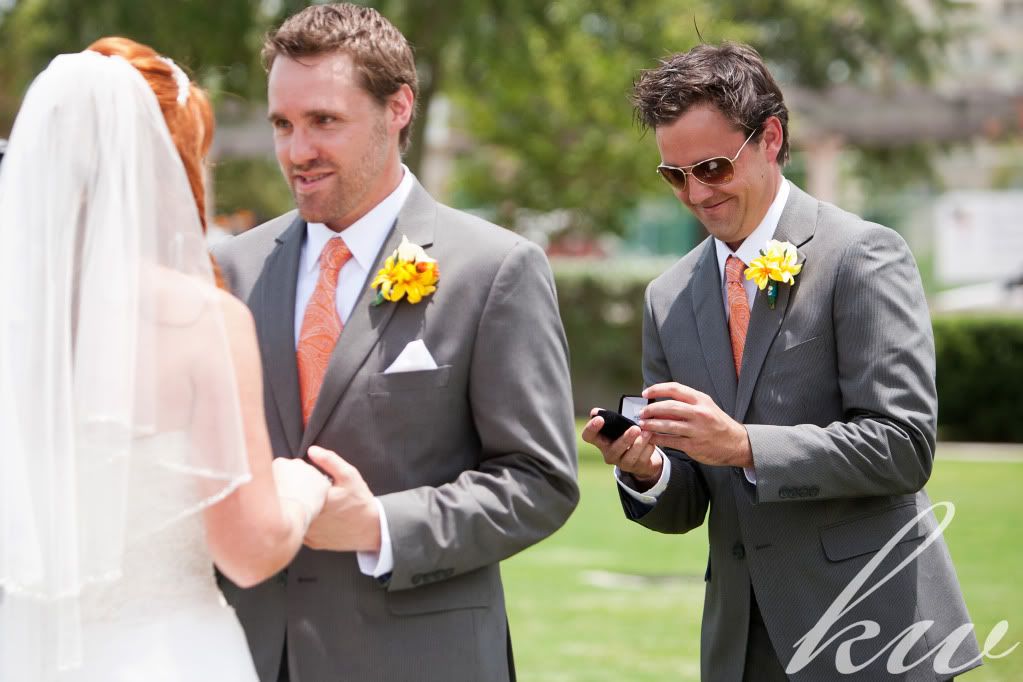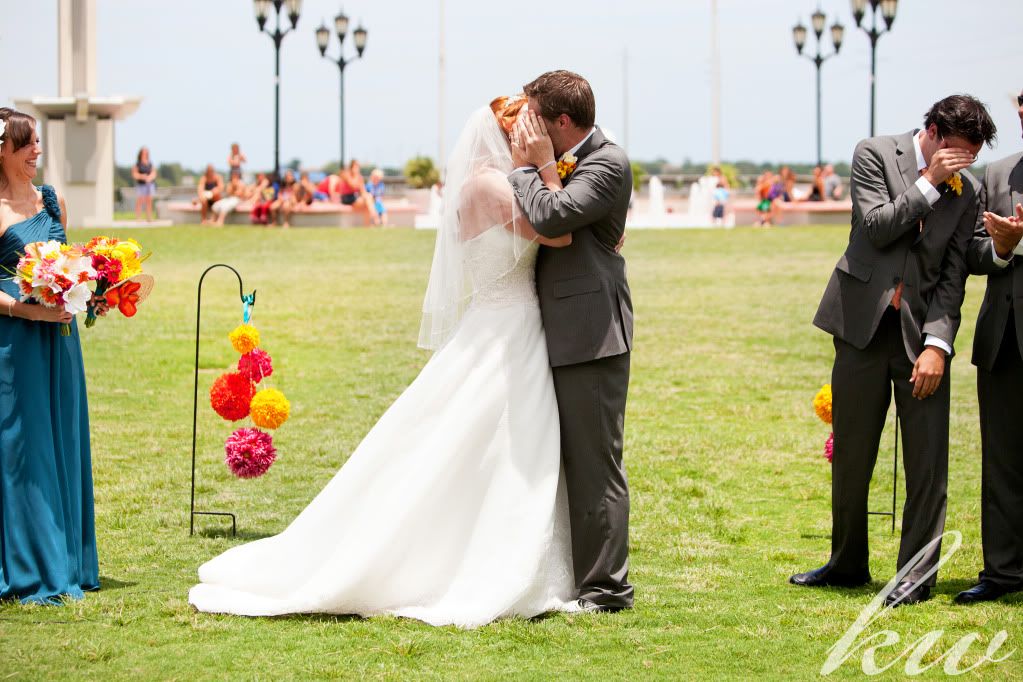 After the ceremony, Corey and Melissa danced on the amphitheater stage to a steel drum player and two family members playing guitar and singing. Live music is a great addition to your wedding! All the guests gathered around to watch, and I even spied a few park visitors checking out the beautiful decorations and happy couple as well.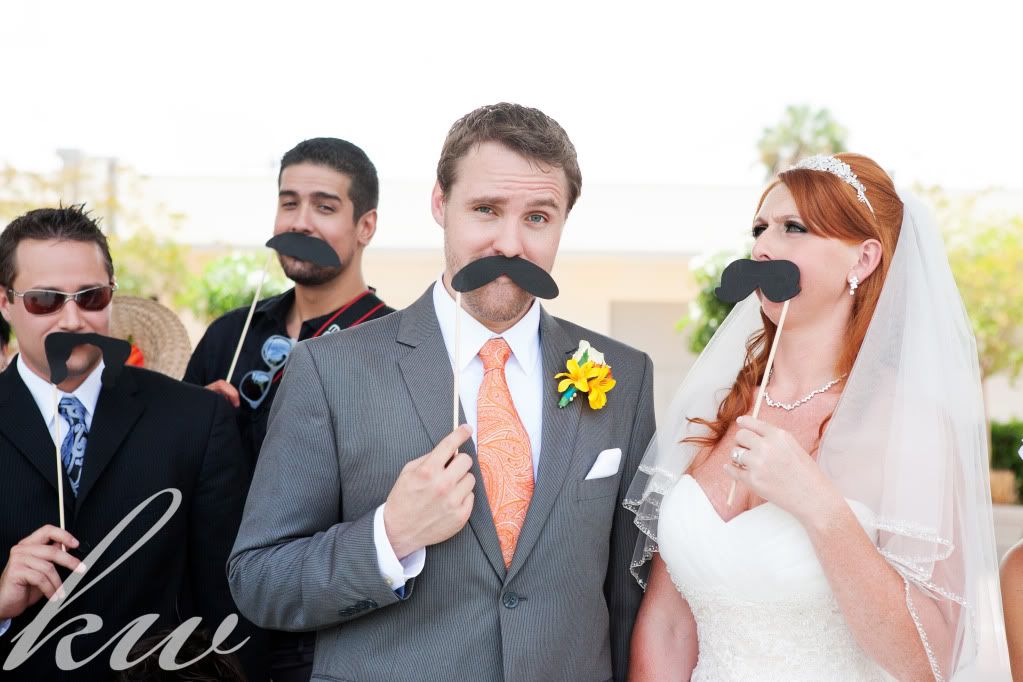 The weather was hot and rain threatened, but held off until the very end of photos.
Melissa and Corey have known each other since they were just kids, and they currently make their home on the Jersey Shore, where Melissa teaches dance and Corey works at a university.
After the wedding, the guests boarded the Travelynx shuttle and traveled to Milliken's Reef for the reception.
Something usually goes a tiny bit awry at every wedding, and for a moment, Melissa's dad misplaced his passport. He found it just minutes later, thankfully!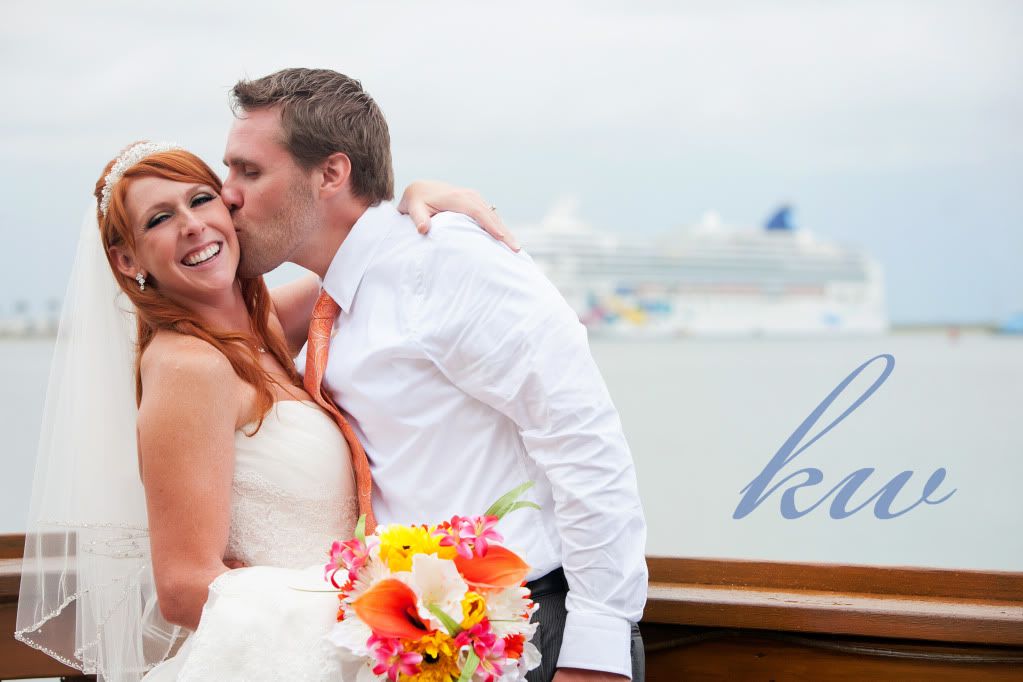 At the end of the night, Melissa wanted to do a sparkler send-off, and her shuttle driver was so helpful in helping the couple get their sparklers lit with the wind and rain.
Too soon, it was time for Corey, Melissa, and all their family and friends to head back to the dock and board. But they weren't too sad to go, since they were on their way to the Bahamas! 🙂
It was such a pleasure to work with you. I hope you had a fabulous time on the rest of your cruise and that you enjoy your photographs!