Typically, fall is a busy time for family portraits, just in time for Christmas cards. But this year, I've actually received several calls and emails for family portraits in the month of June. Although I photograph a lot of weddings (and thus, at weddings, family shots), I really enjoy family portraits and am so thankful that I've been able to do several this month.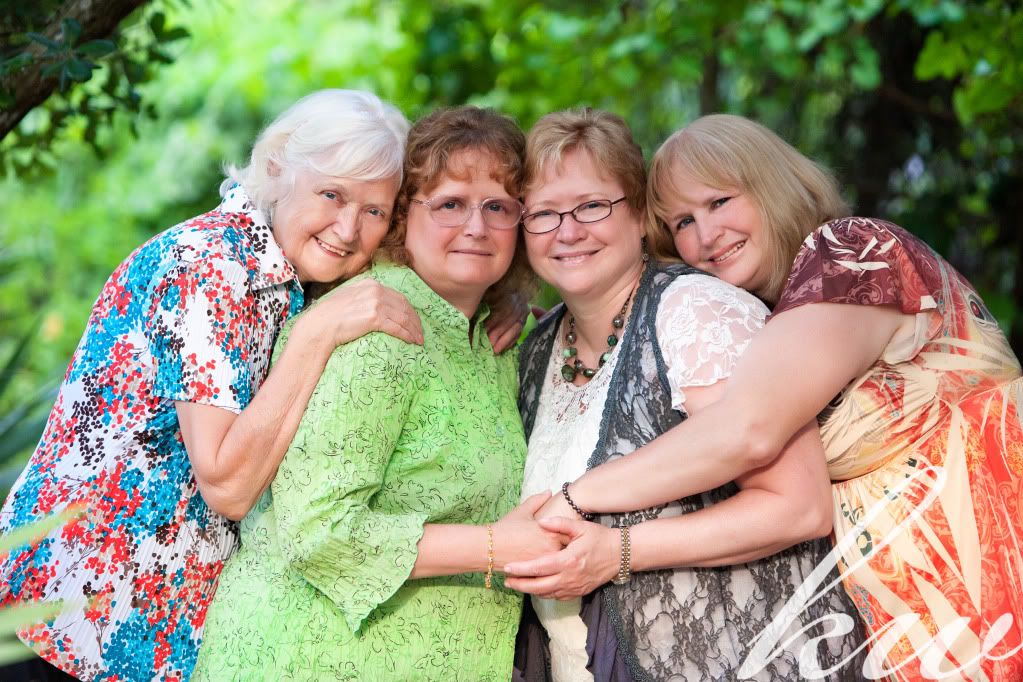 Linda's family was special to me. Linda and her two sisters got together here on vacation with their mom. It was a ladies' trip, and I could tell they were having a lot of fun roadtripping a little with their rented Jeep. Linda told me that there are actually six children in the family, three girls and three boys.
I was taking a few images of just the sisters when we looked over and caught their mom just leaning against the railing of the little house. I really liked the image in black and white because I thought it was a classic, timeless look: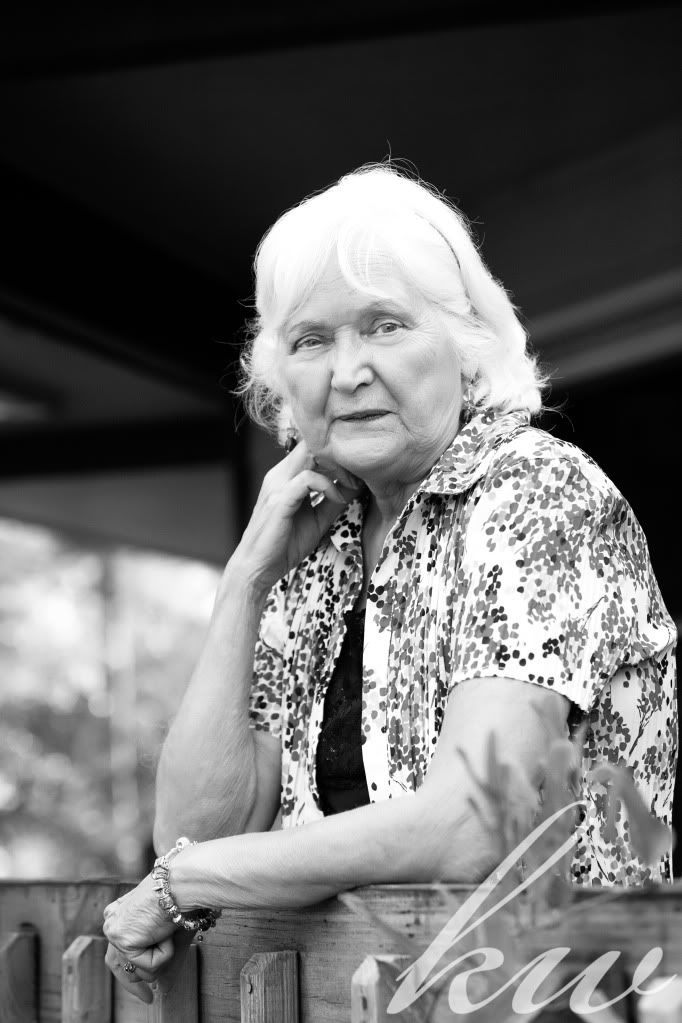 Big families are a blessing and so fun-I overheard some wild tales of what life was like growing up while I was encouraging the ladies to laugh for the images. This photo session and vacation was only for the ladies, so if Linda's three brothers ever come into town, we'll have to squeeze a session in for them.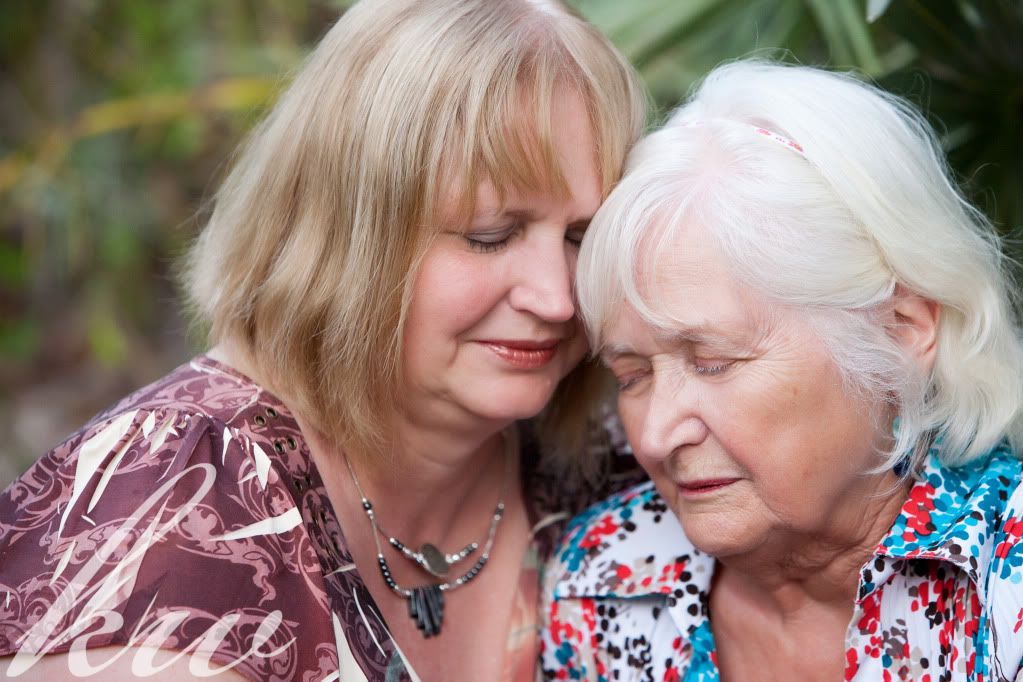 I haven't had a photo done with my siblings and parents in several years, and doing this photo session makes me want to schedule that soon.
We were also able to take advantage of a shady spot that was lush and green. I've always wanted to photograph near our library, and the foliage kept us all cool on a hot day.
Ladies, it was a pleasure to meet you. I hope you had fun and love your photos as much as I do! Thank you so much!