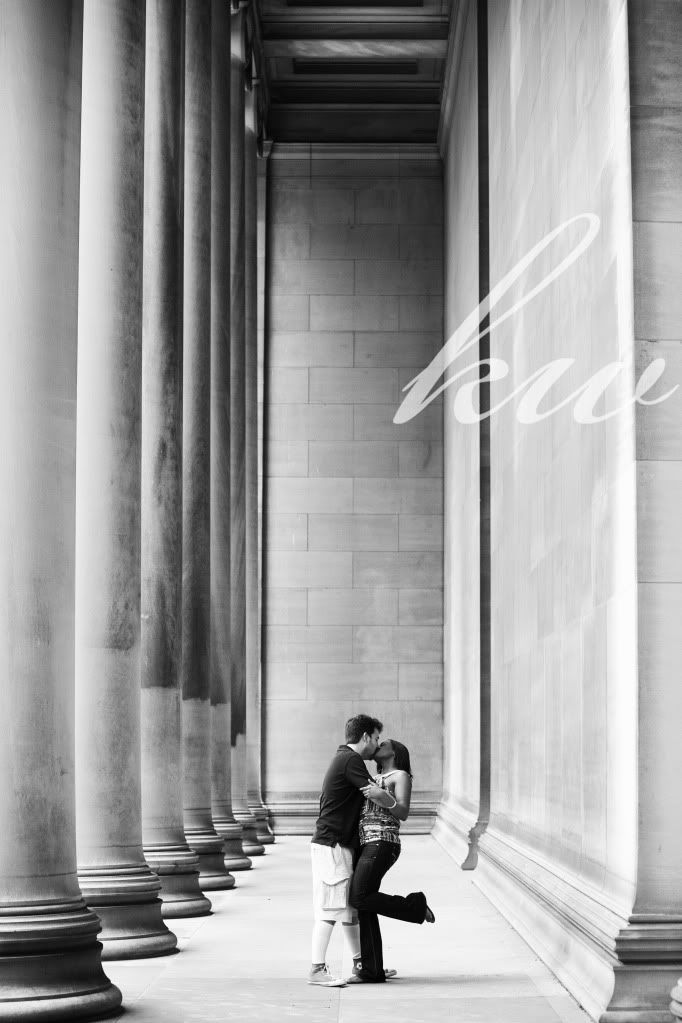 Most of my couples come from referrals, which is great, since I already know we will have a connection. But Phillip and Shayla found me through the internet, and we'd all only talked online. So I was a little nervous as I prepared for their engagement session!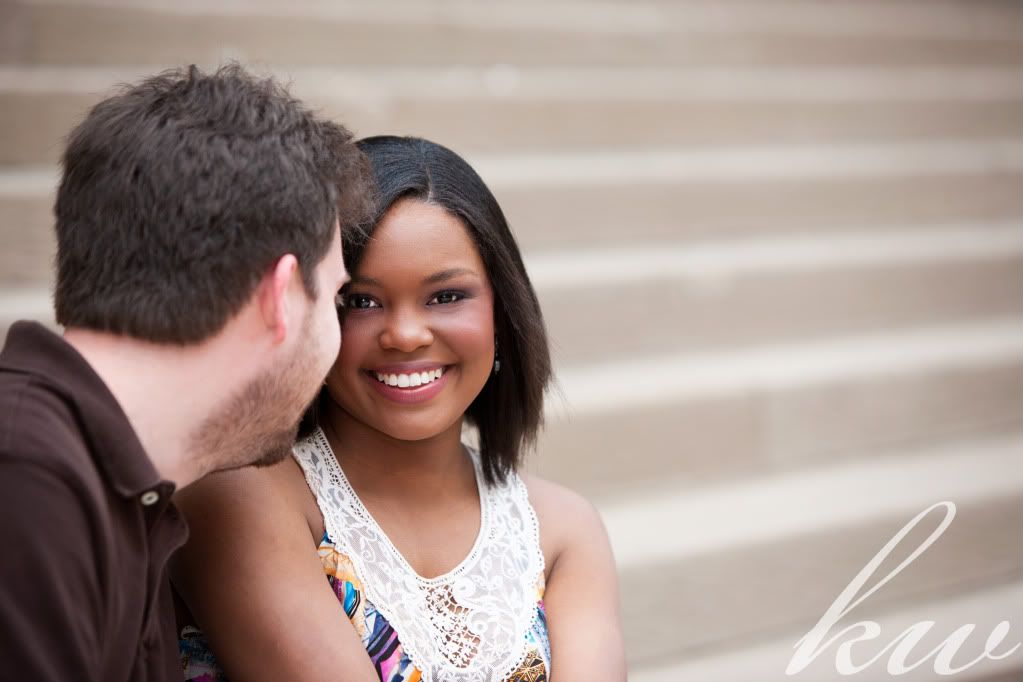 I highly advocate doing an engagement session, since it really helps you get to know your photographer. It also allows you to get comfortable in front of the camera. You learn your best angles. And you find poses you love (and poses you can tell the photographer to avoid on your wedding day). Another great plus to engagement sessions is getting to see how great your partner looks in the images. There is always an image where you look at your husband or wife-to-be and think "Wow, he really looks cute from that angle" or "I love her eyes in this photo."
I met up with Phillip and Shayla at the Mellon Institute. I love the light here, and it also provided some cover from the rain, since the weather had been quite stormy in Pittsburgh. Overcast is the best light sometimes, and I miss those shooting conditions already down here in sunny Florida! Since Mellon Institute is practically an institution for portraits in Pittsburgh, I like to challenge myself to use it differently than I've done in the past and use different angles and poses than other photographers.
Phillip and Shayla met online. I loved hearing them tell their story-Phillip started it and Shayla jumped in to finish. Shayla had tried out a dating site a few times previously without meeting "the one." So she decided that this time around would be her last attempt with it. Lucky for her, Phillip was just signing up. It was his first Match.com date and her last…and it was their last first date ever.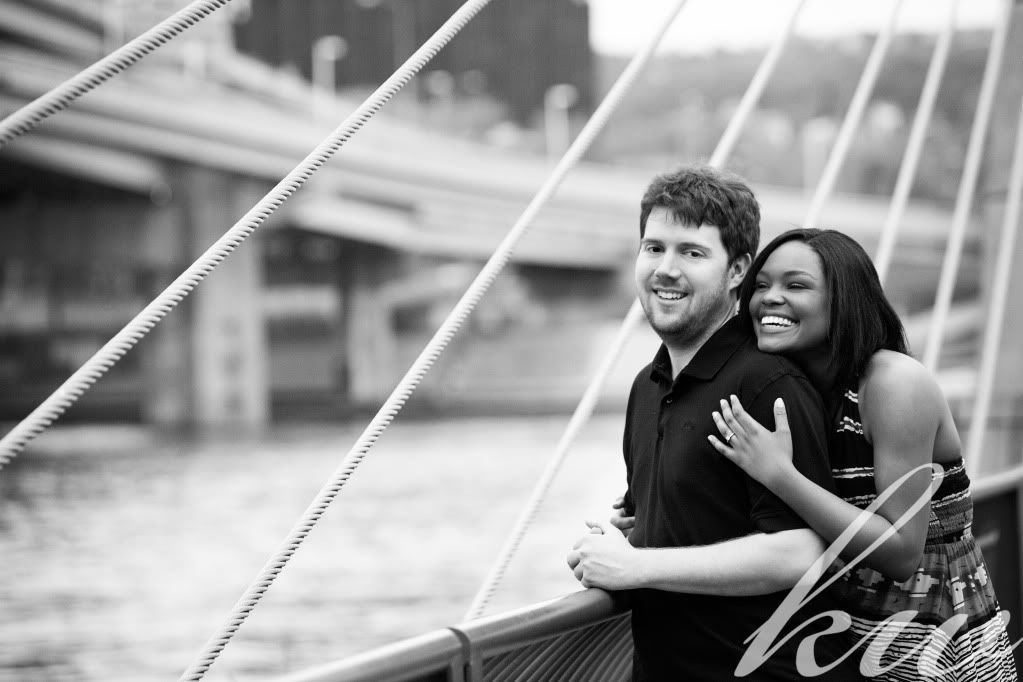 It turns out, Shayla actually attended college with one of my 2010 brides, Amy-it's a small world! After college, Shayla also received training in working in a vet's office and currently cares for the animals there. Phillip works for a local university.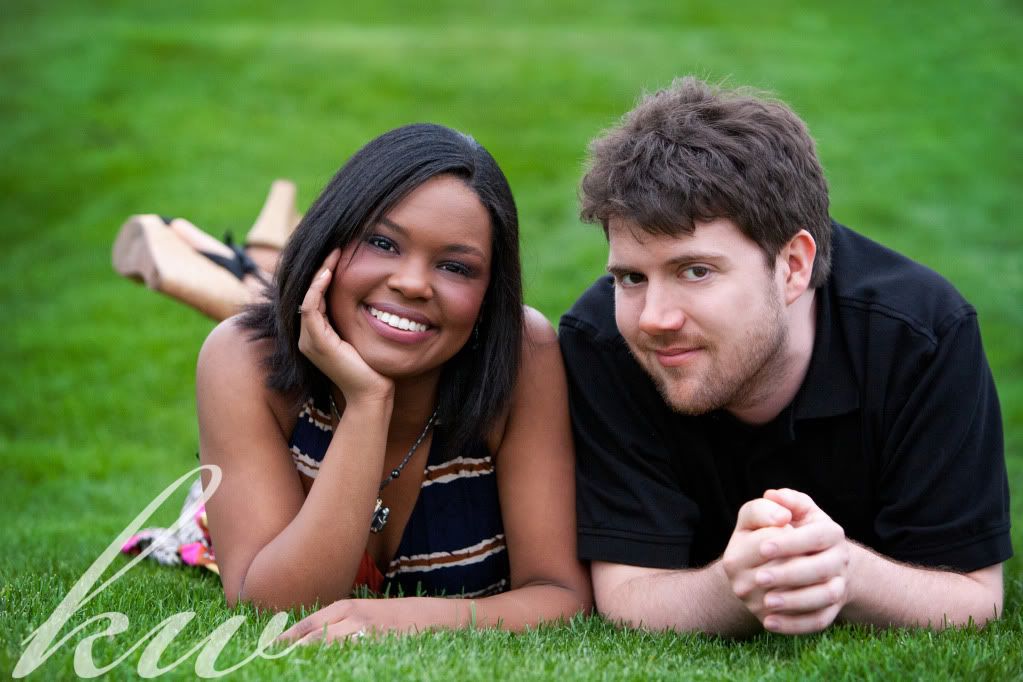 They're currently dealing with a little bit of a long-distance relationship, so I know they are eager for their August ceremony and reception in the South Hills to be able to spend more time together and not have to travel back and forth so much!
We had so much fun chitchatting and getting images that I accidentally kept us out way past the end of our session time-oops, and it was on a school/work night too. Sometimes, when you have a couple that is really sweet and fun, it is hard not to get carried away with just getting "one more shot!"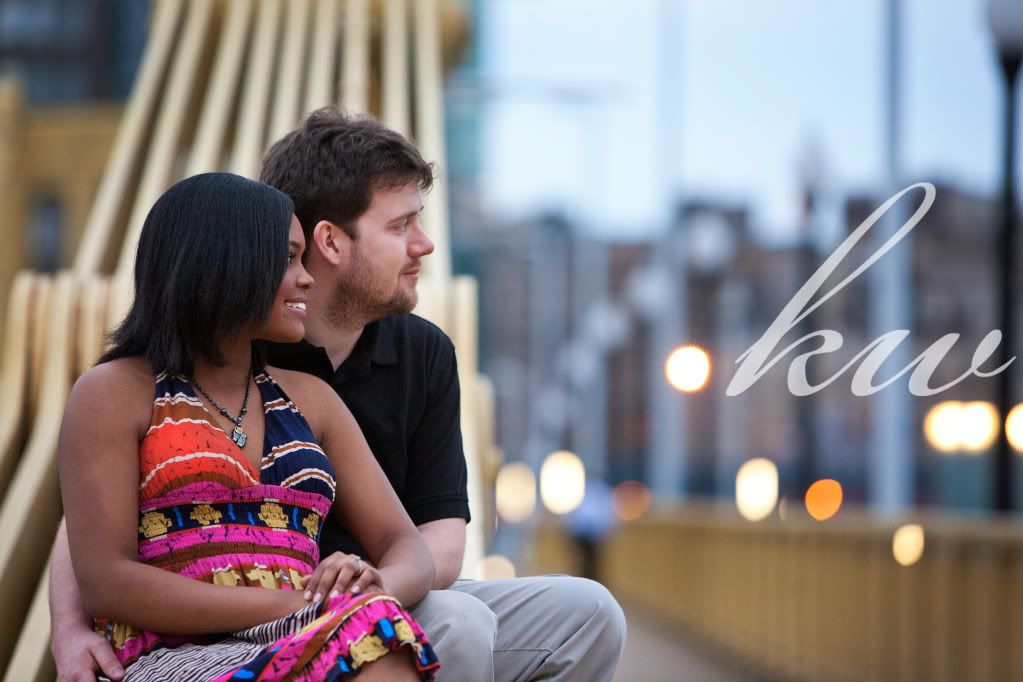 I can't wait for your summertime wedding-I'm so excited! It was SO, SO good to meet you two! Congrats on your engagement!