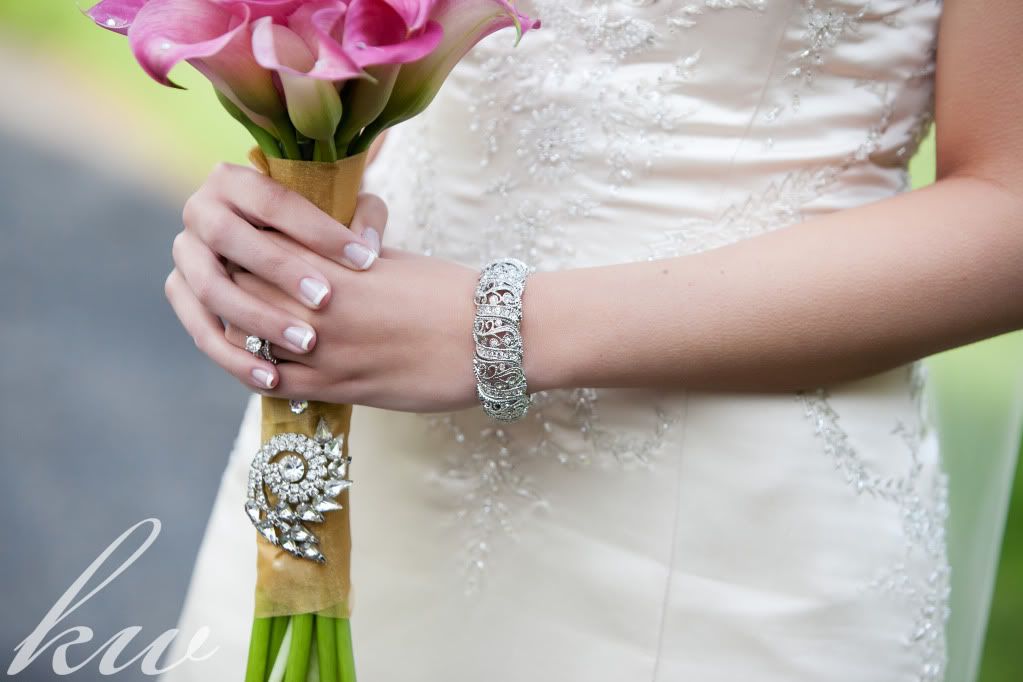 Erica and Nick infused their wedding with so many personal touches! I remembered from their engagement session how much Nick loves the Pittsburgh Penguins, and they incorporated that with rally towels, the garter, jerseys, and cufflinks.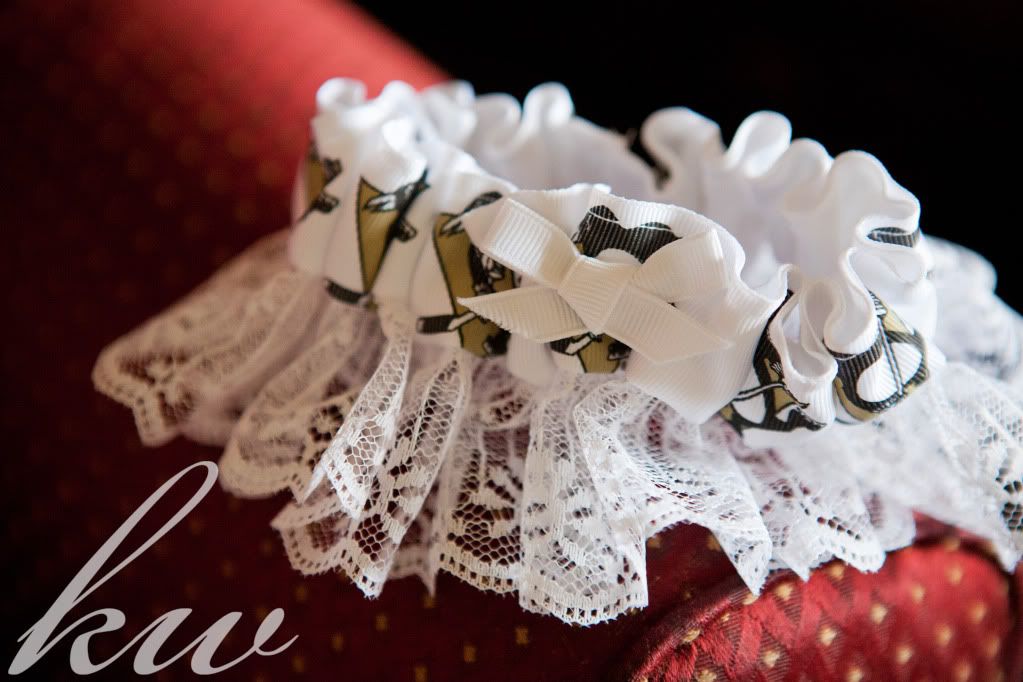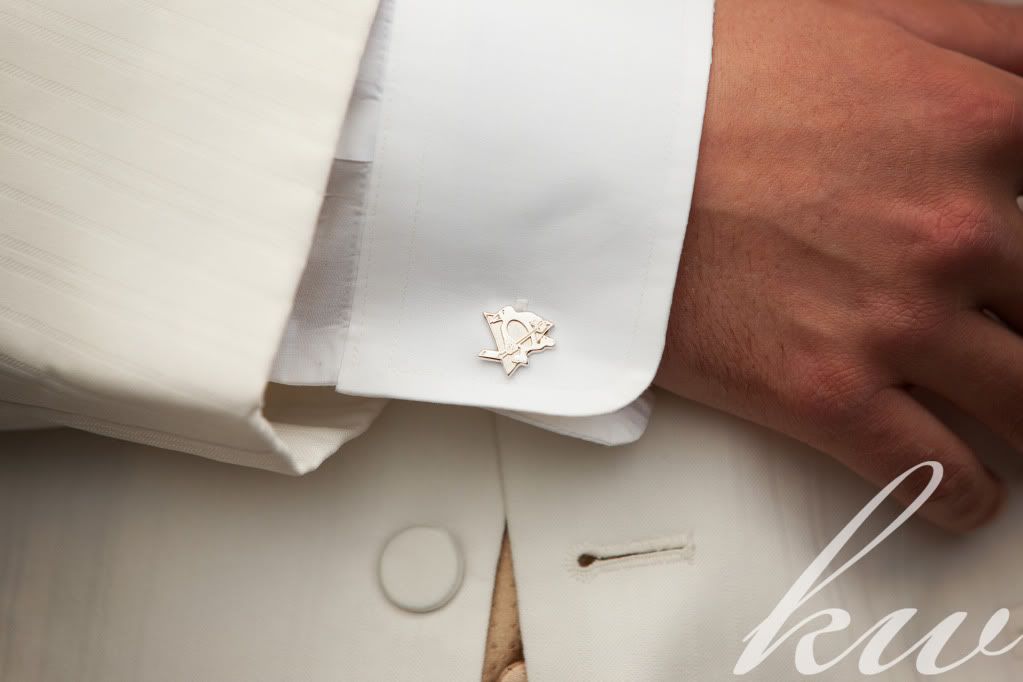 Hair: Divora Hair Salon, Coraopolis
Makeup: Pittsburgh Makeup by Julie Marckisotto
Floral: Lilies Flowers, Burgettstown, PA
Gown: Casablanca Bridal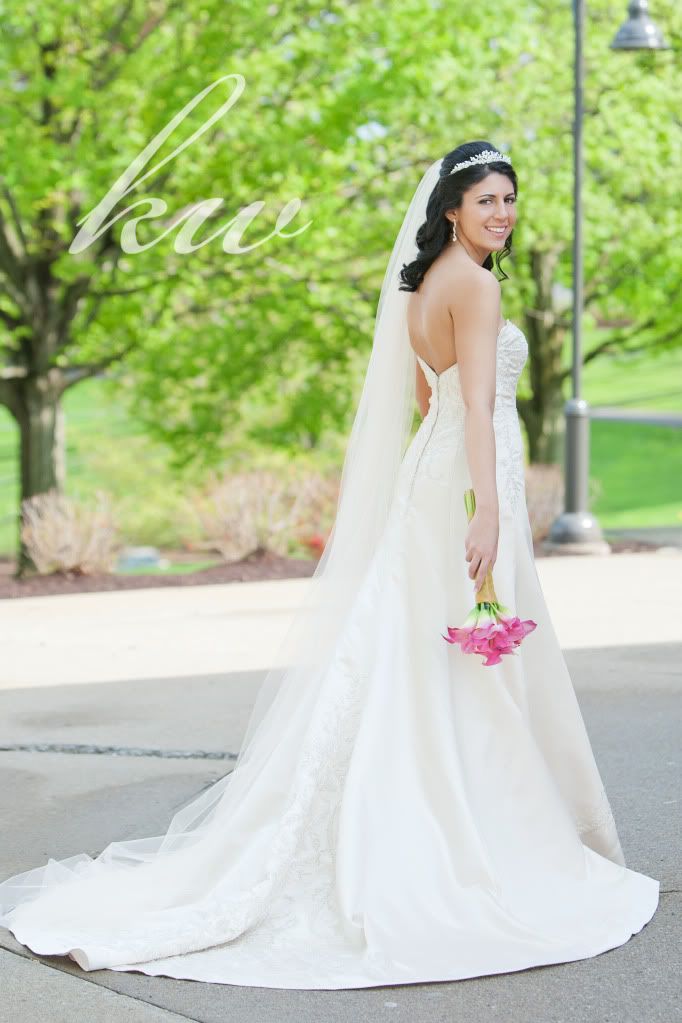 Veil, Jewelry, Accessories: CK Bridal, Oakdale, PA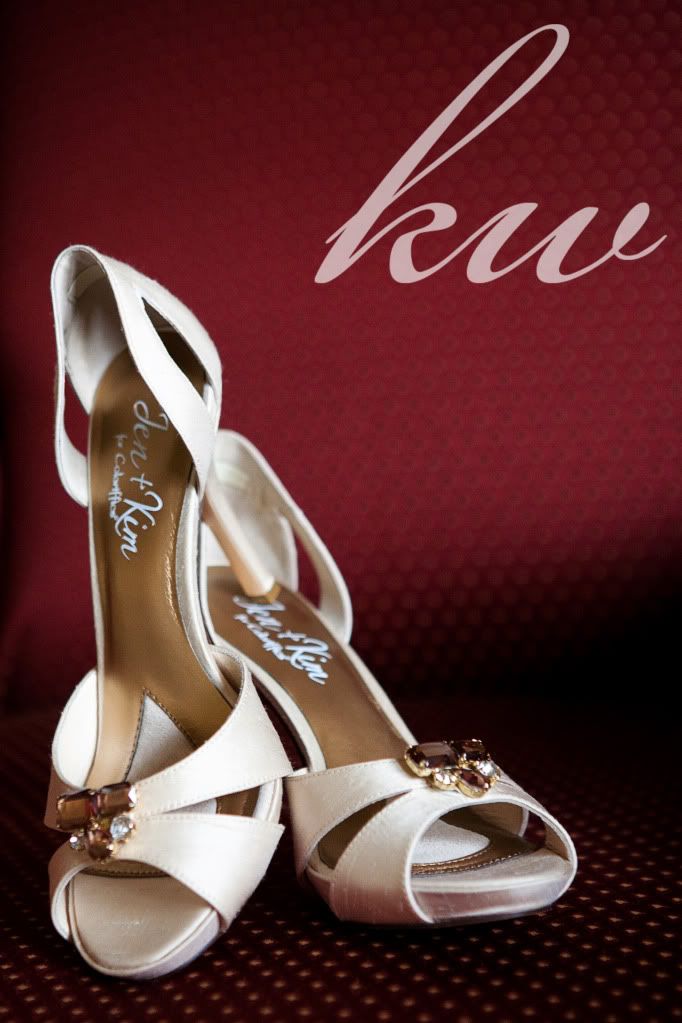 Ceremony: Saint Joseph Roman Catholic Church in Coraopolis
Reception: Crowne Plaza-Pittsburgh International Airport
Videography: Heartsong Videography
Entertainment and Uplighting: DJ Mark Tishko
Transportation: Broadway Limousine
Tuxedos: American Commodore
Bridesmaids' Attire: David's Bridal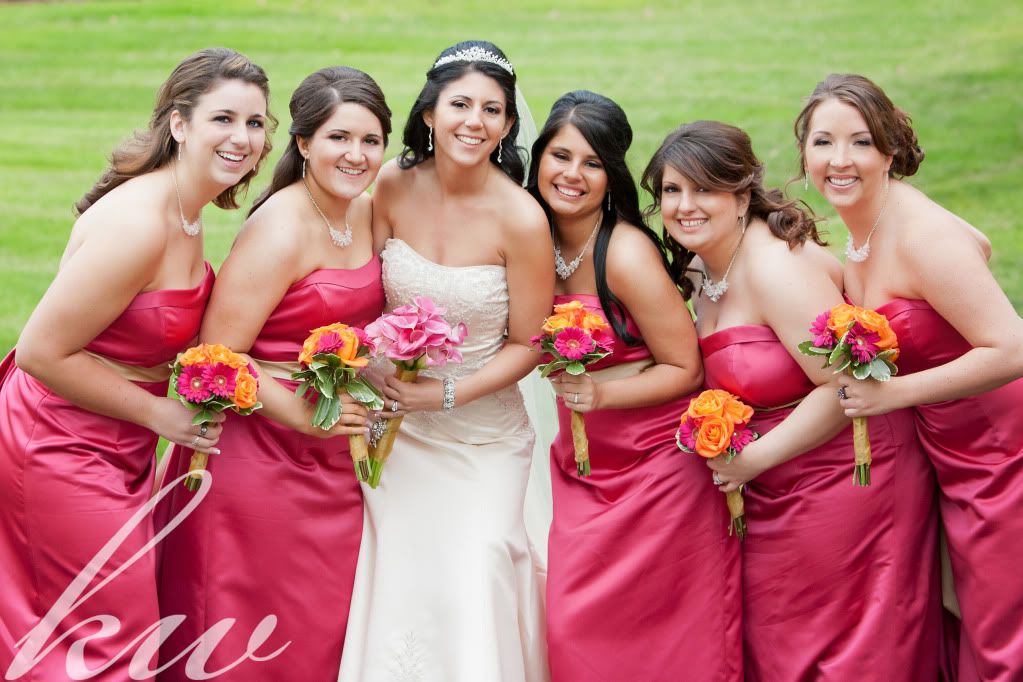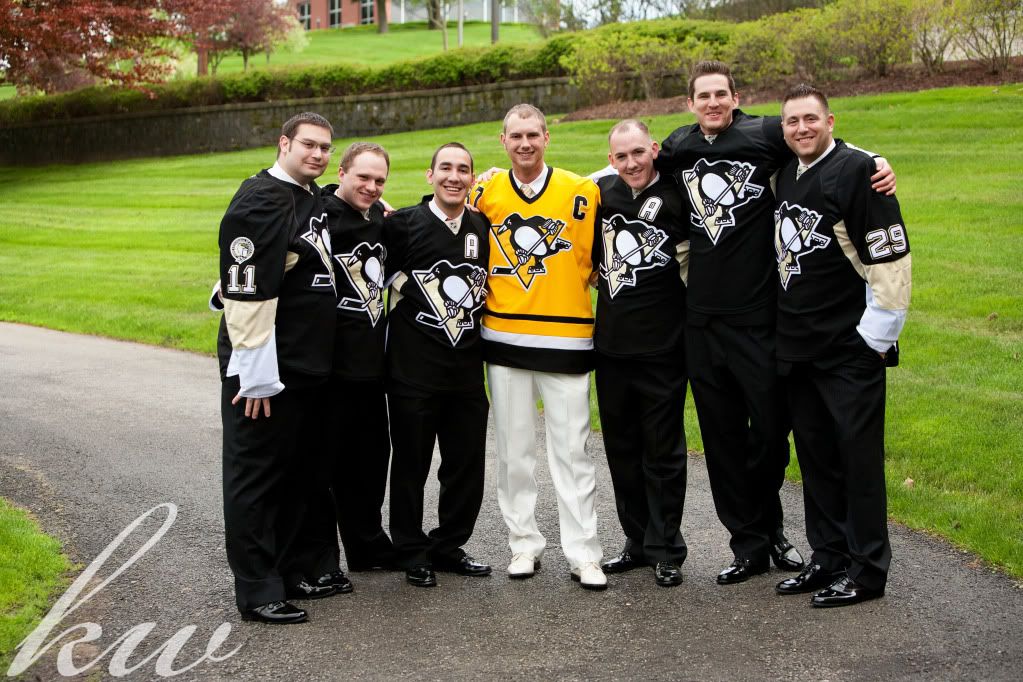 Favors: Homemade wine from the Castle family (Johnstown, PA)
Photography: Kristen Wynn Photography
Engaged on Thanksgiving 2009, Erica was the very first wedding I ever booked. I remember she contacted me the day I announced that I was starting my small little business. For taking a chance on me and giving me that confidence boost, I will be forever grateful to her.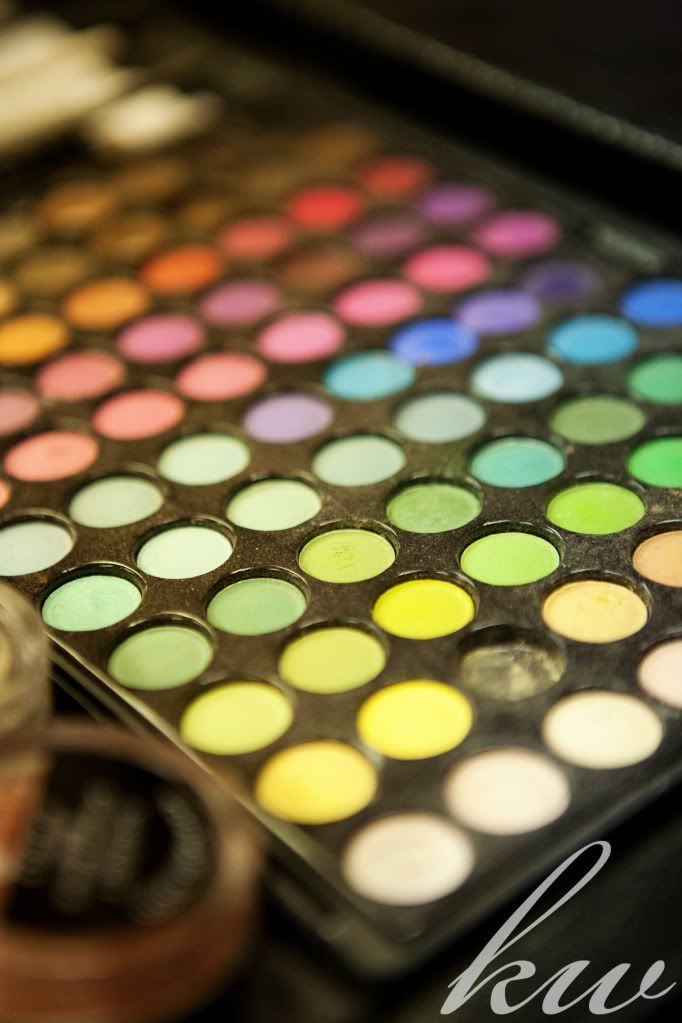 Having been engaged for a year and a half, Erica was more than ready for the day when I talked to her early in the week. In fact, she was feeling very anxious prior to the ceremony and asked me a few times if she was the most nervous bride I've ever had. Don't worry, Erica, almost everyone gets nervous!
The rain kept coming down throughout the morning, so Erica had to bring her long cathedral-length veil to the house to put it in. There were a few seconds when mom and the bridesmaids tried to get it in without success, but all they had to do was just turn it upside down. 🙂 Problem solved!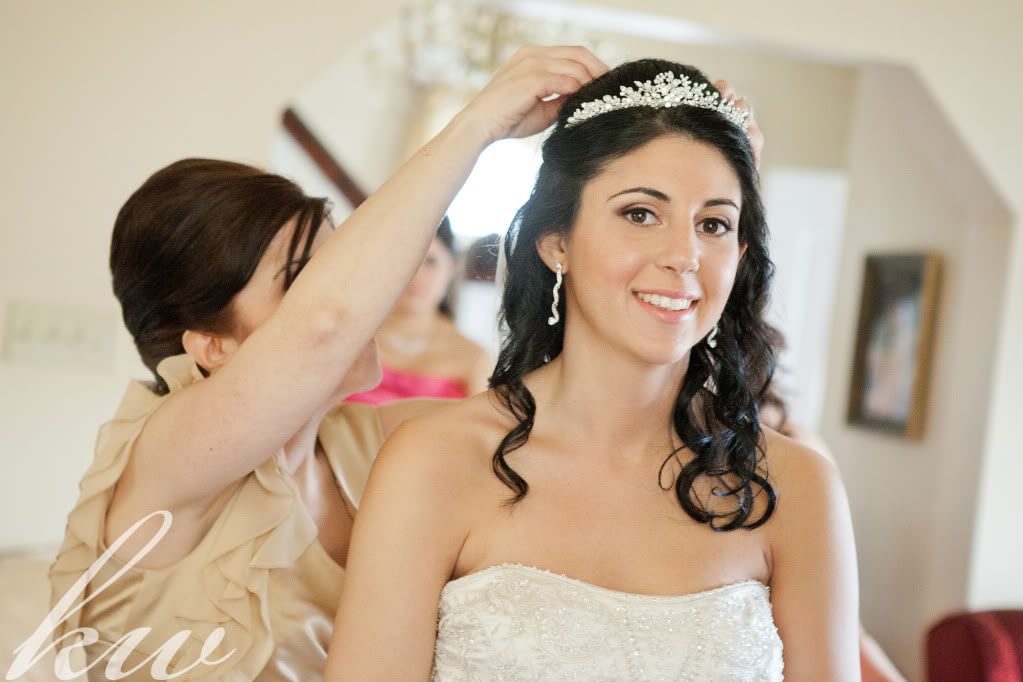 Erica's parents' home is gorgeous. The lighting in the living room is beautiful.
One of the sweetest, most touching moments of the day was in Erica's childhood home. Her sister and maid-of-honor bent down to put on her garter and then her shoes. Both girls teared up, and I heard Erica's sister express her surprise and disbelief that her older sister was getting married by saying, "I can't believe I'm doing this on your wedding day."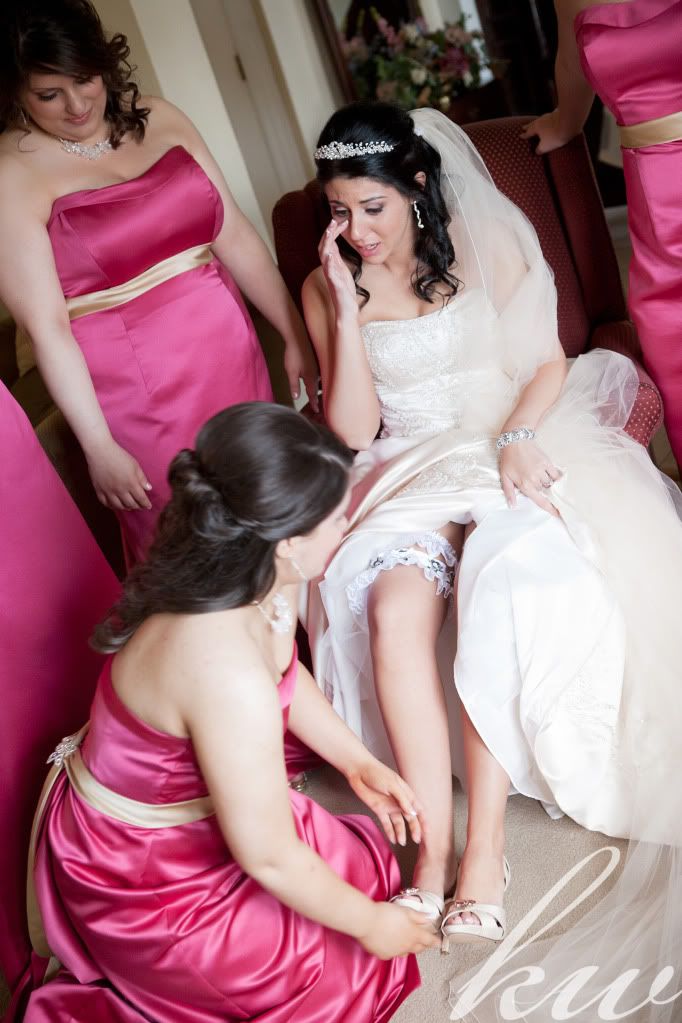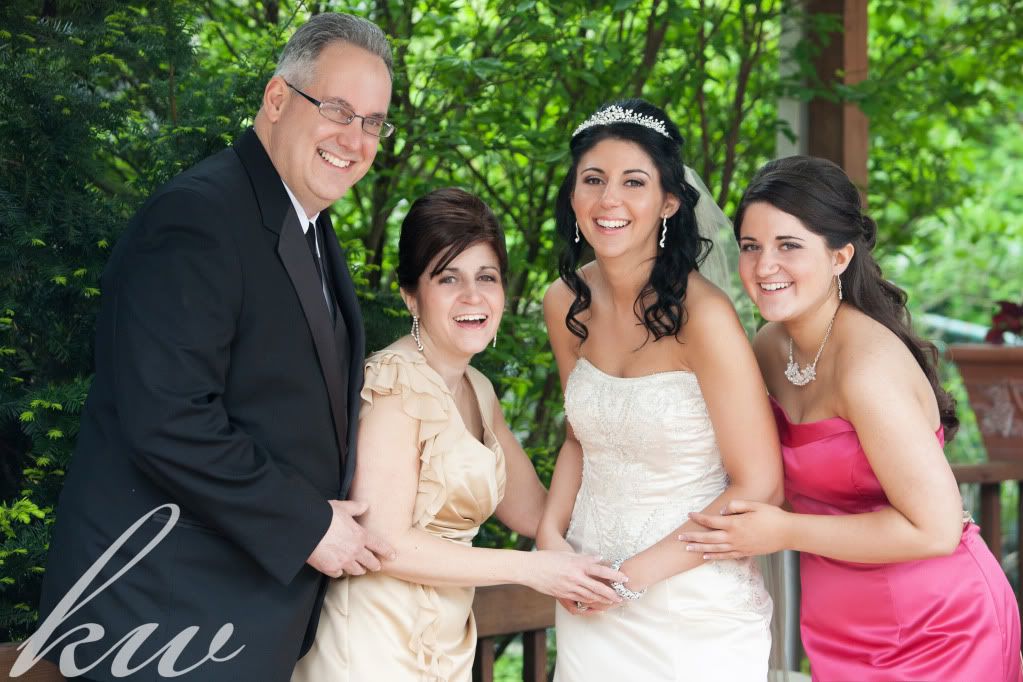 Nick recently earned his master's degree. He was raised by his grandma, and she was so proud on the wedding day.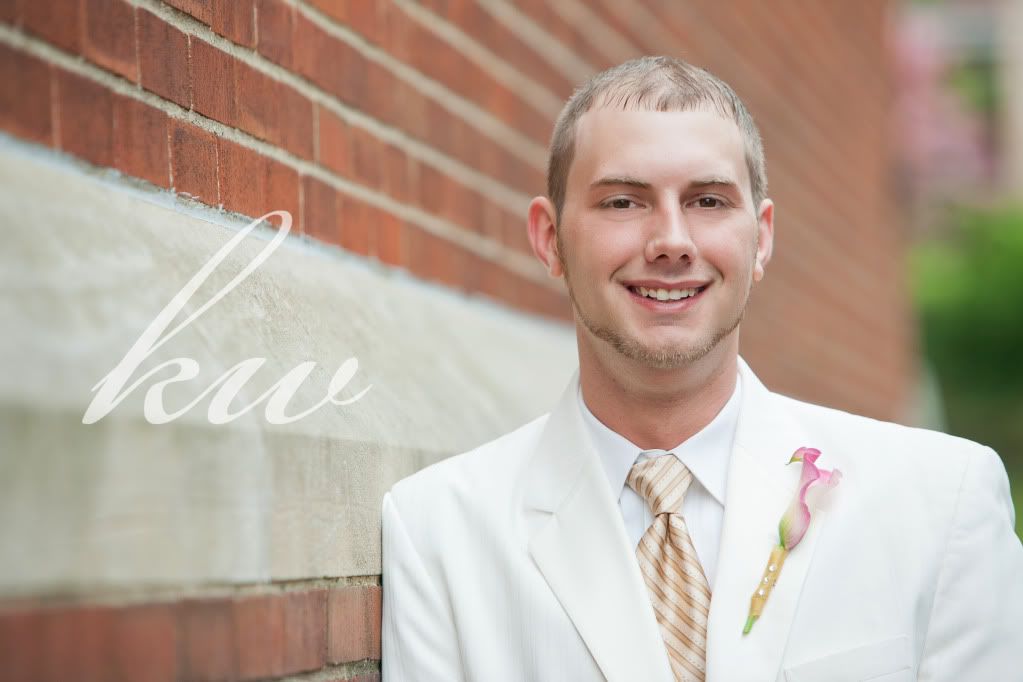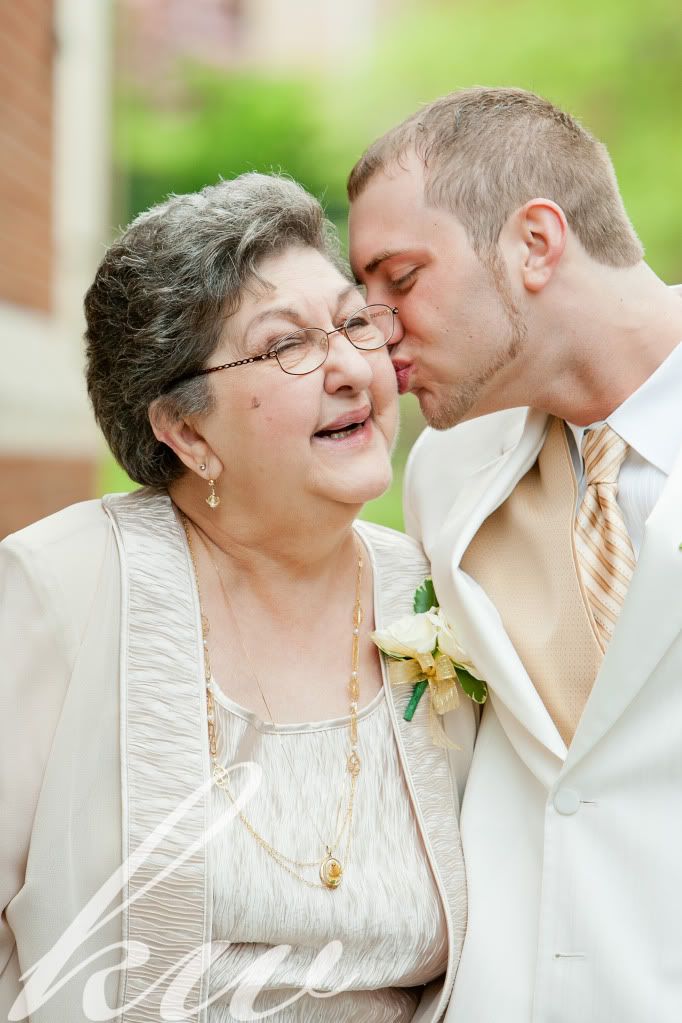 It was definitely an emotional day for Erica, but Nick supported her throughout the ceremony. I think great advice for brides is to just be fully present that day. Whatever your emotions, just go with them! And I can't say I didn't tear up as Erica walked down the aisle…her dress fit like a glove and the afternoon light glowed behind her and her dad.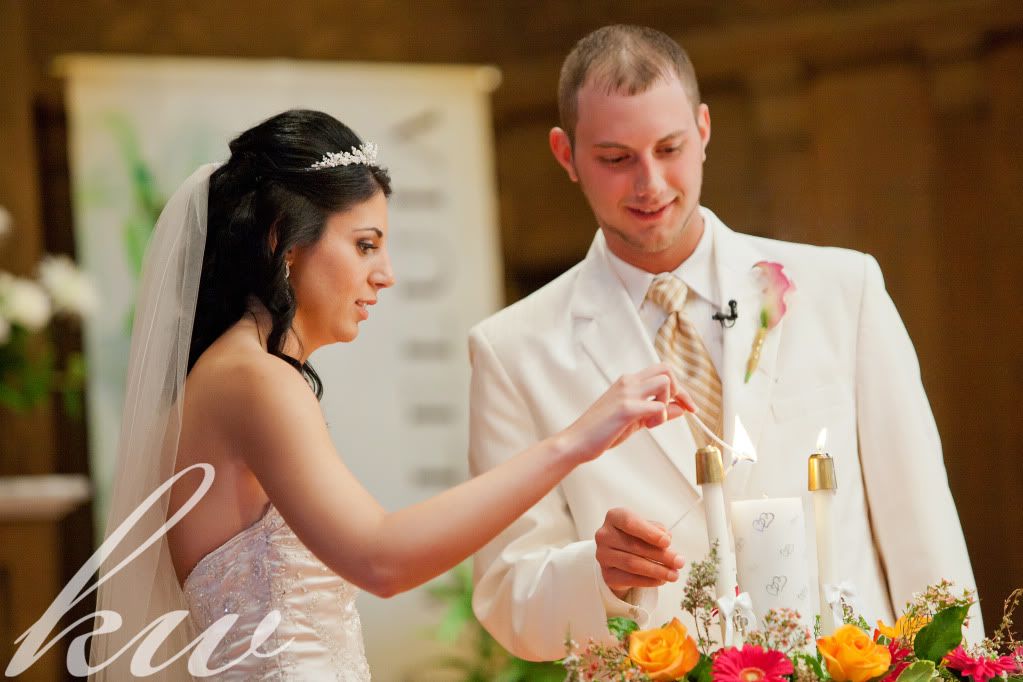 I caught bridesmaid Liz's expression as she witnessed the vows.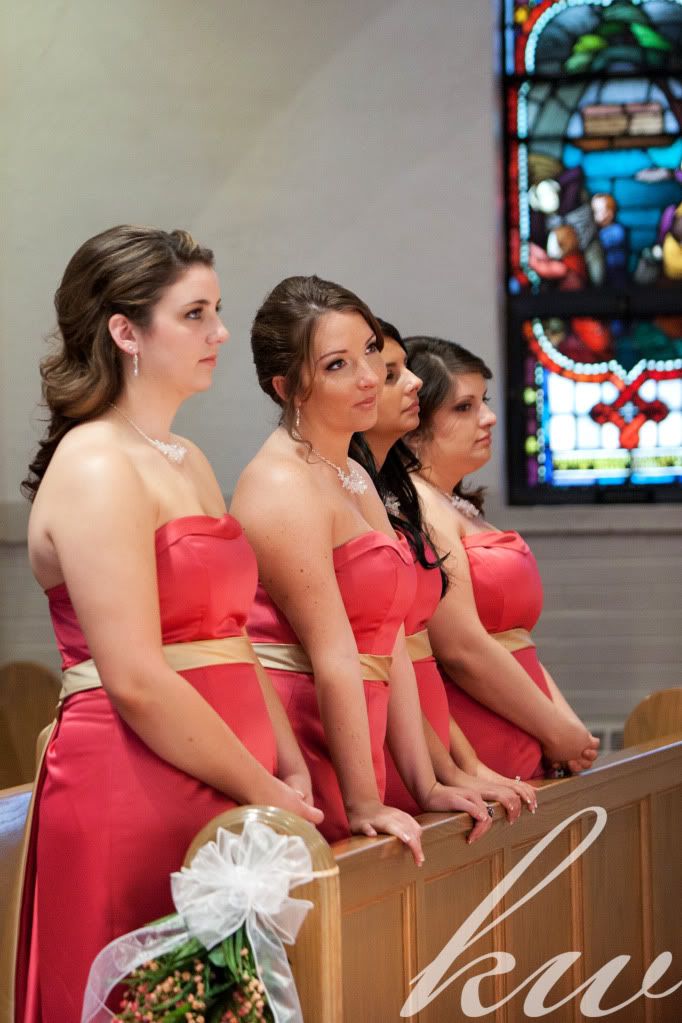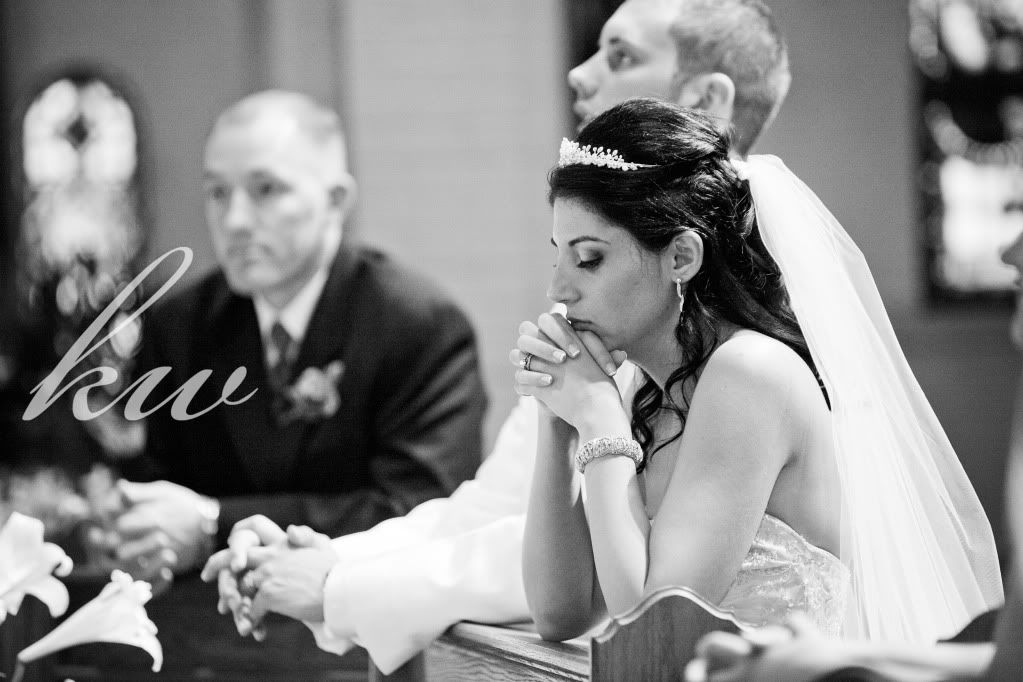 After the ceremony (and the nerve-wracking aisle walk), Erica was relaxed and all smiles. And the rain stopped long enough for photos at Robert Morris University since our first choice photo site was rained out.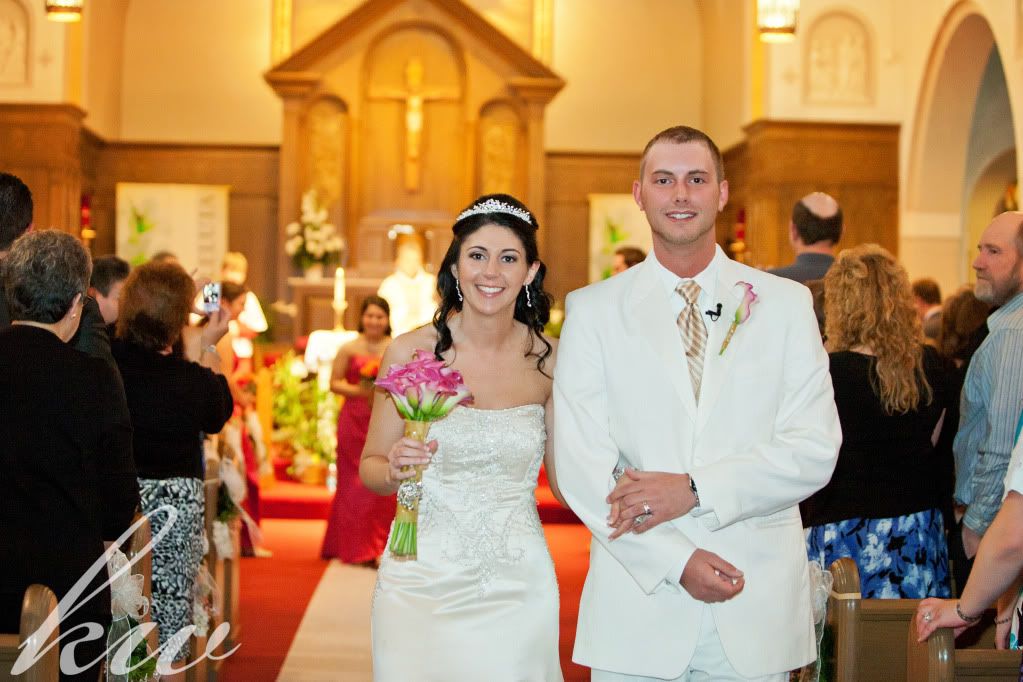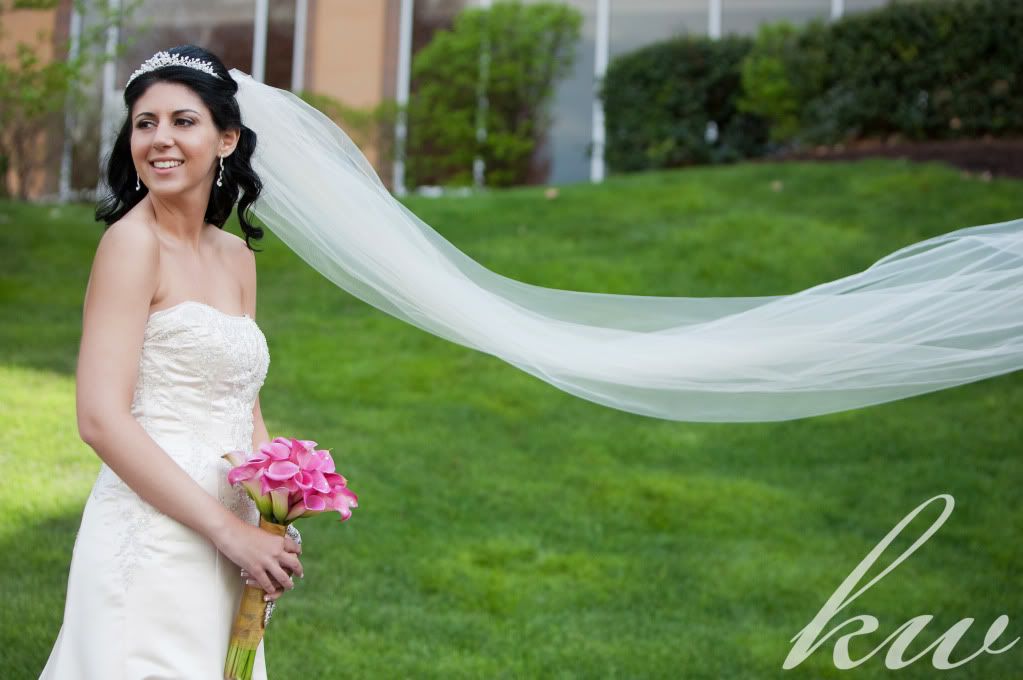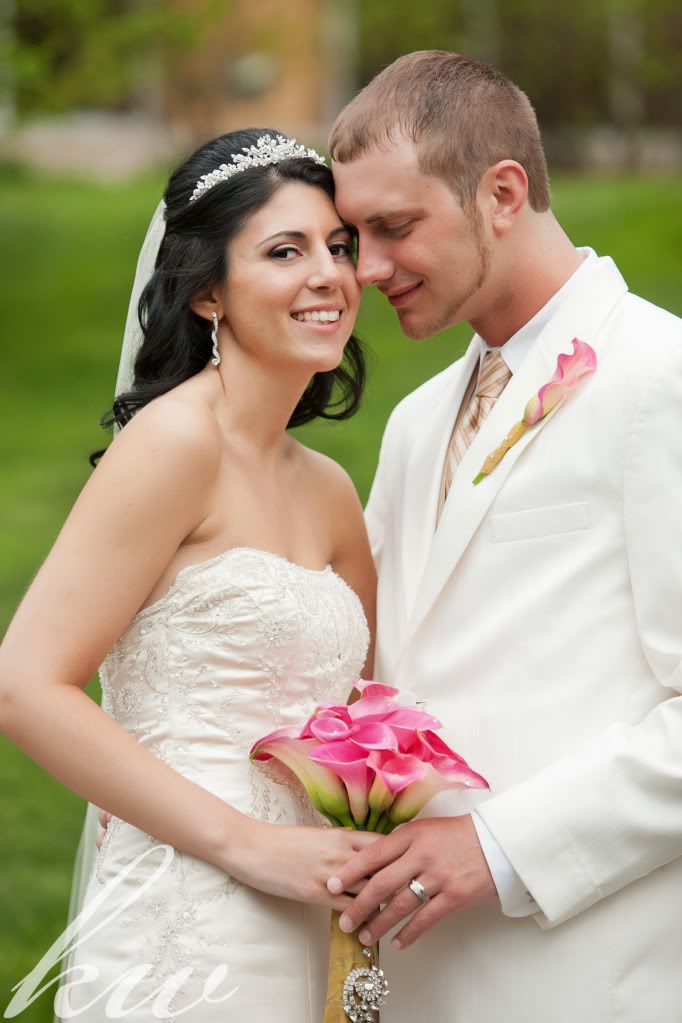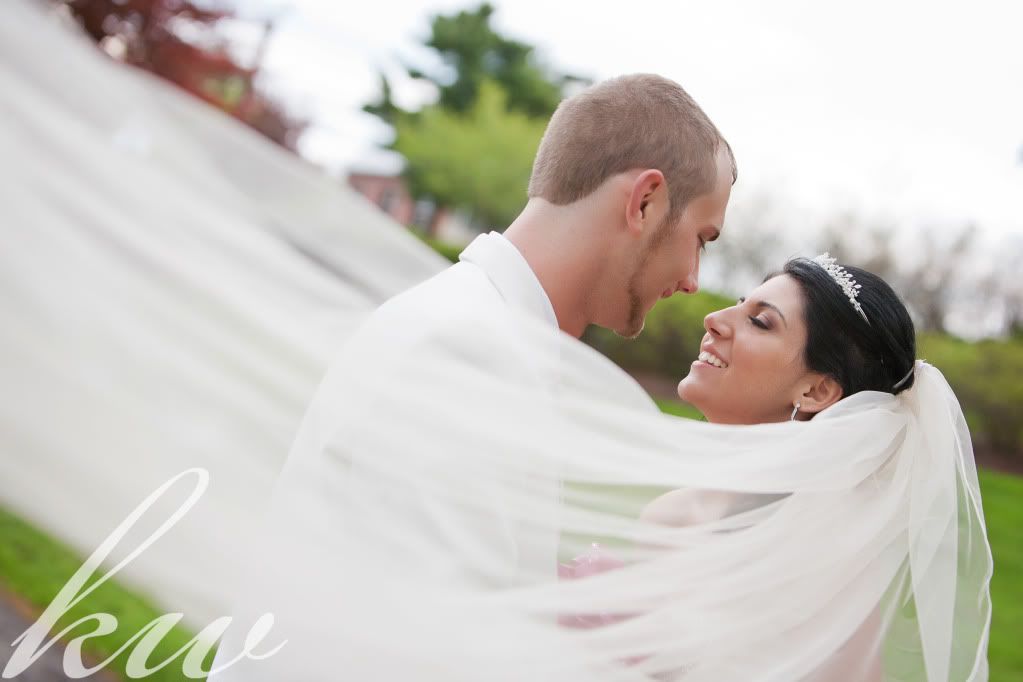 Then it was on to the reception! The dance floor was packed the entire night until last call and the last dance. Everyone toasted the couple with a "salut!" to pay homage to their Italian heritage.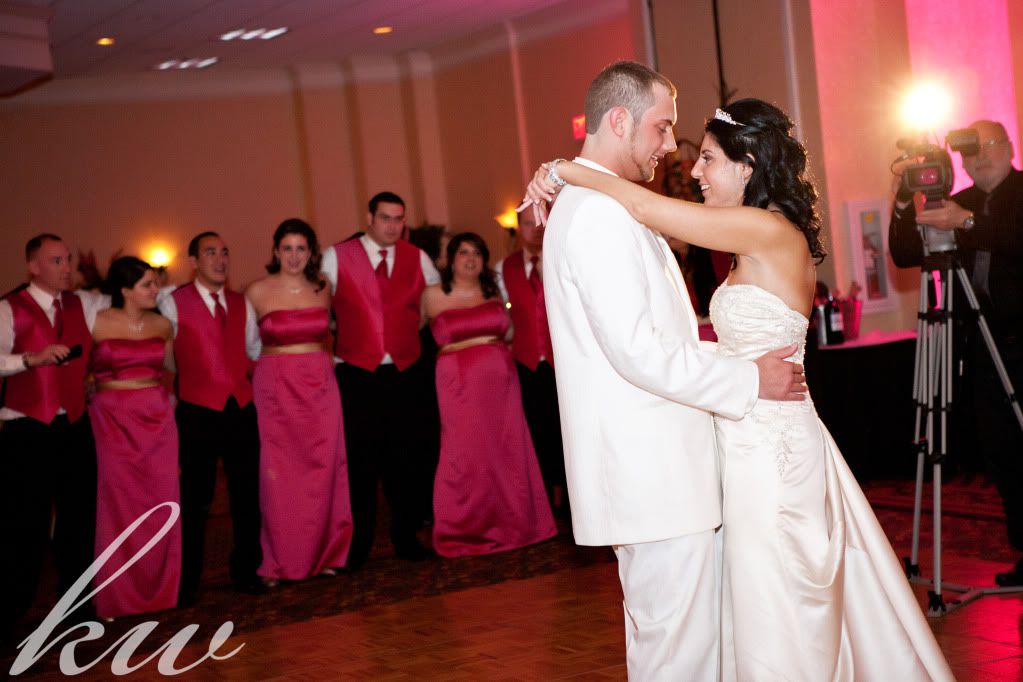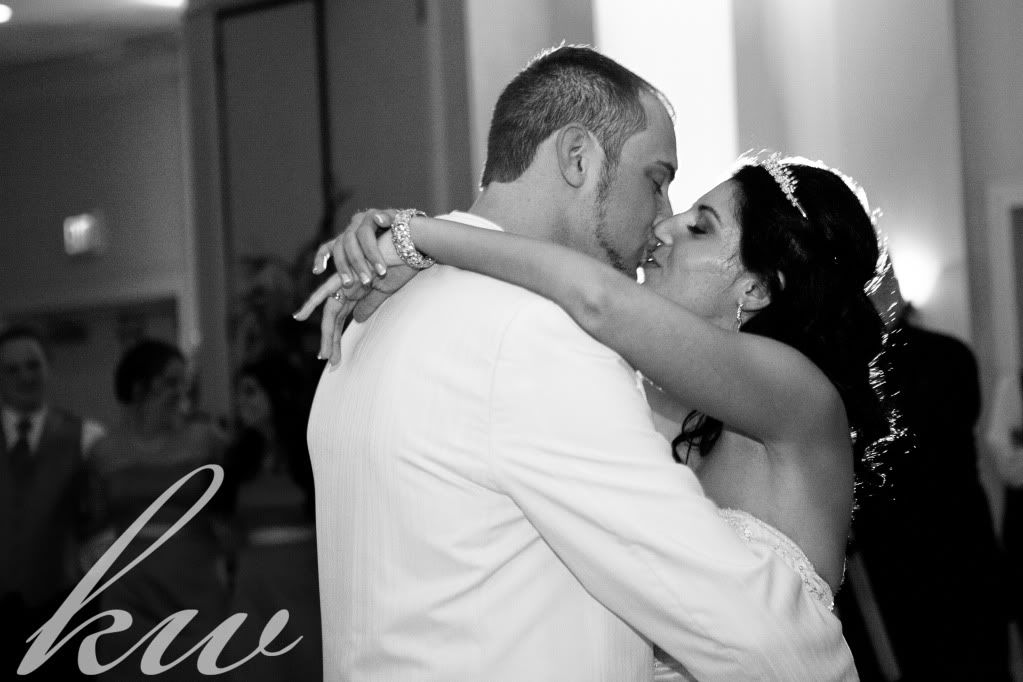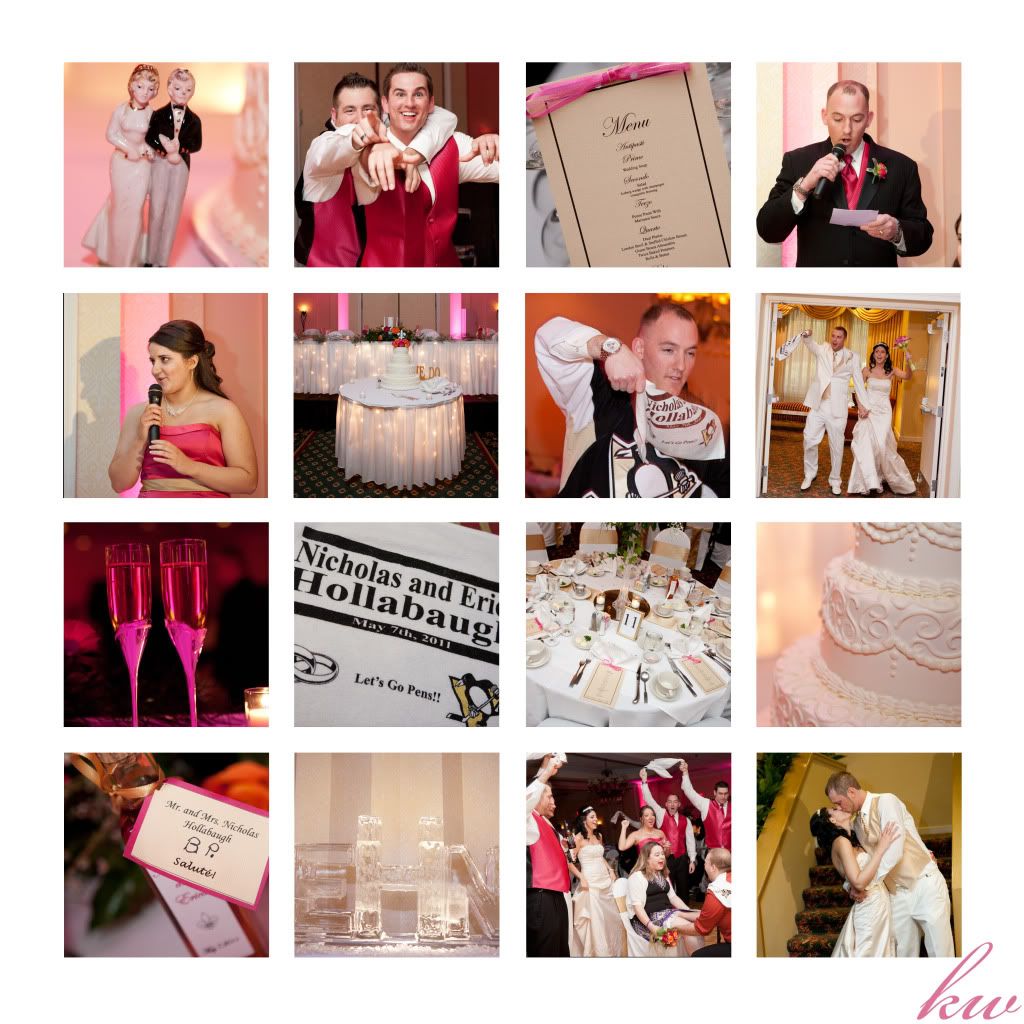 Erica and Nick, I wish you SO much happiness and love! Thank you to you, your families, and your wonderful bridal party for putting up with me and making the day so beautiful. Enjoy your well-deserved honeymoon in Cape May!