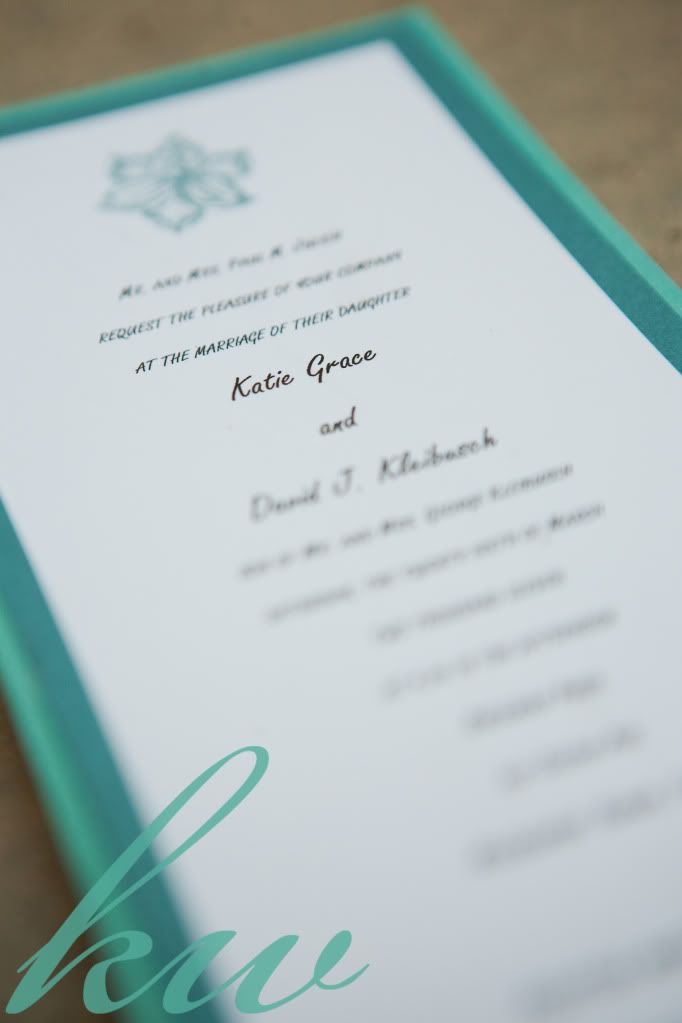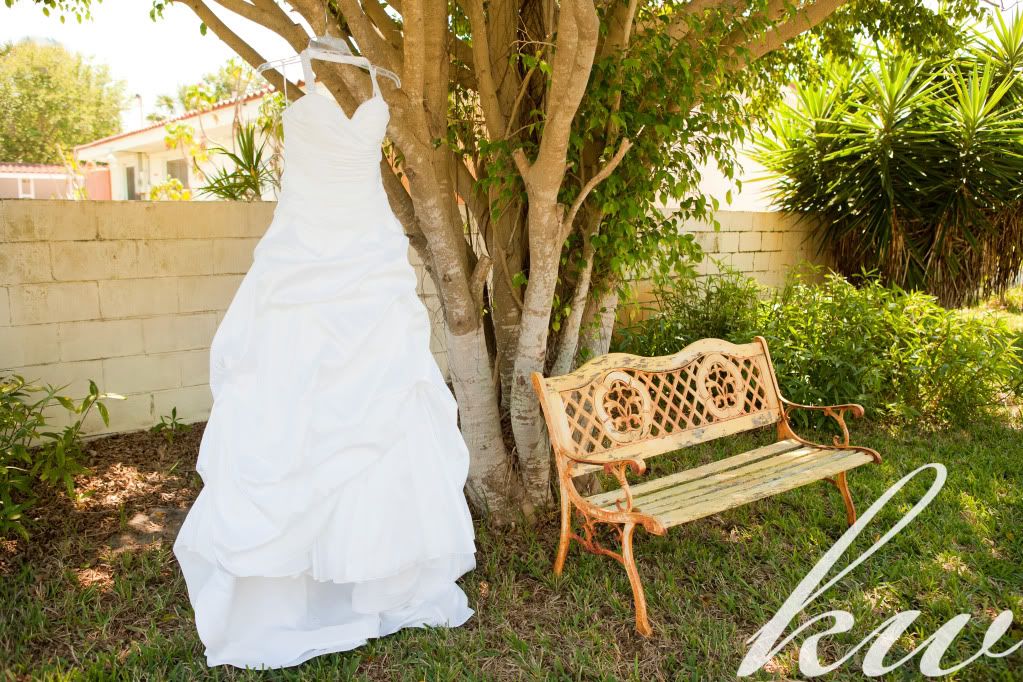 (Thanks is owed to Katie's bridesmaid who helped me with the dress! We breathed a sigh of relief when the strap came off, but thank goodness it was made that way!) 🙂
Usually, fathers of the bride are pretty hands-off in wedding planning. So I was pleasantly surprised when I heard from Katie's dad last year. He was planning some of his daughter's wedding, since she was living and working in Michigan, but wanting Florida nuptials in her hometown.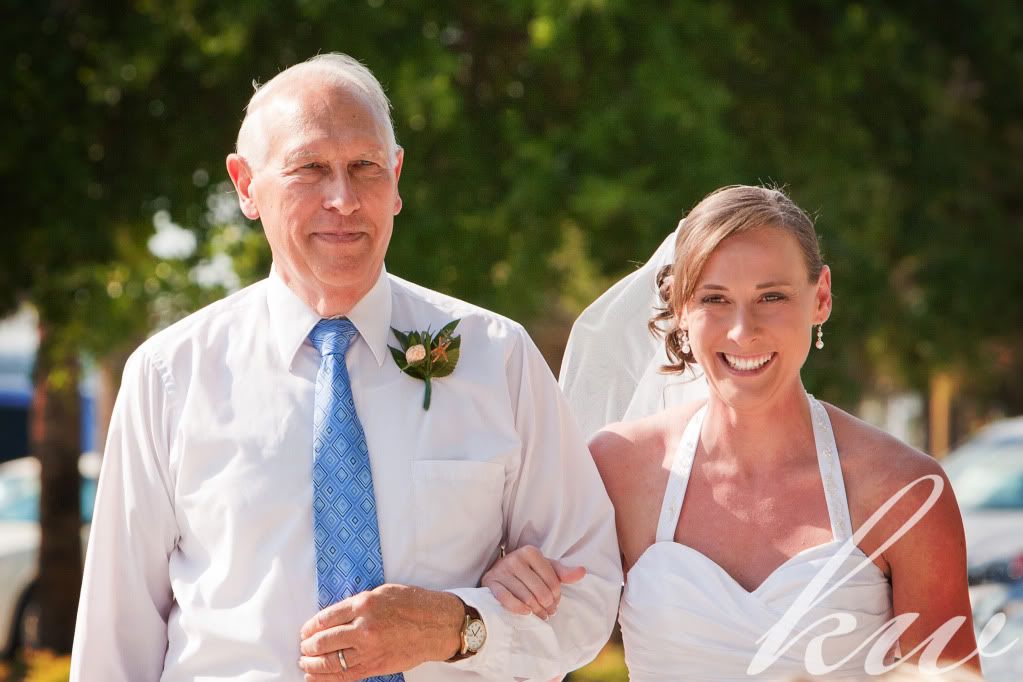 Katie's dad has an eye for photography and really enjoys it. His entryway at home is covered with photos of Katie and her eight brothers and sisters, and he also likes to edit in Photoshop. (Photographer friends, I planted the seed in his head about getting Lightroom, hope Katie's mom doesn't mind).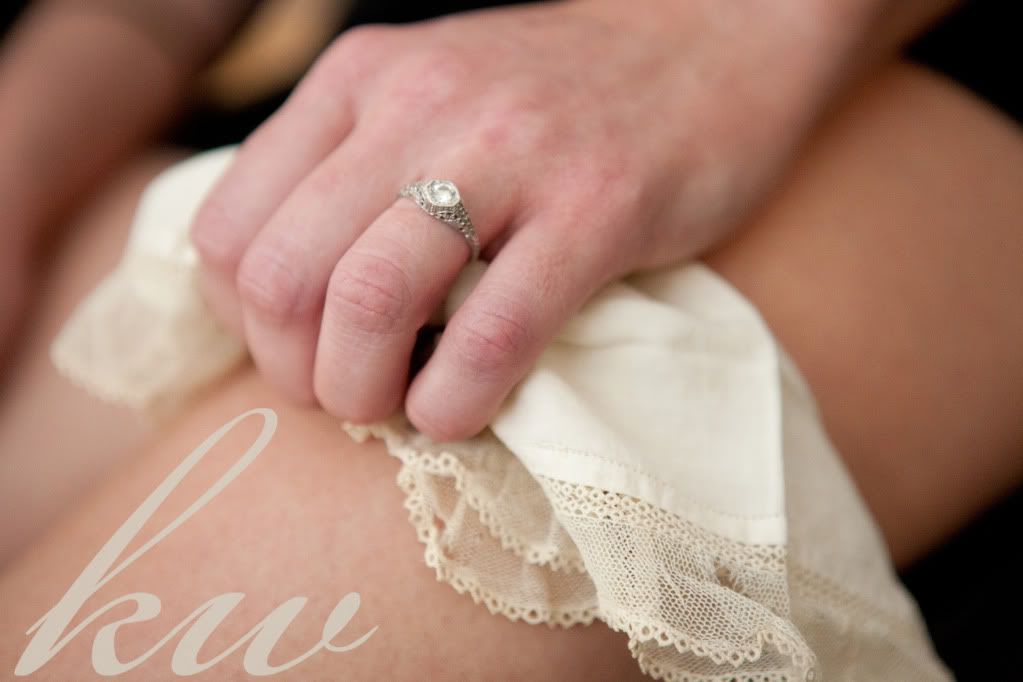 On the wedding day, I even spotted Mr. J with his 40D, but he was able to sit back and relax once we started with the formals.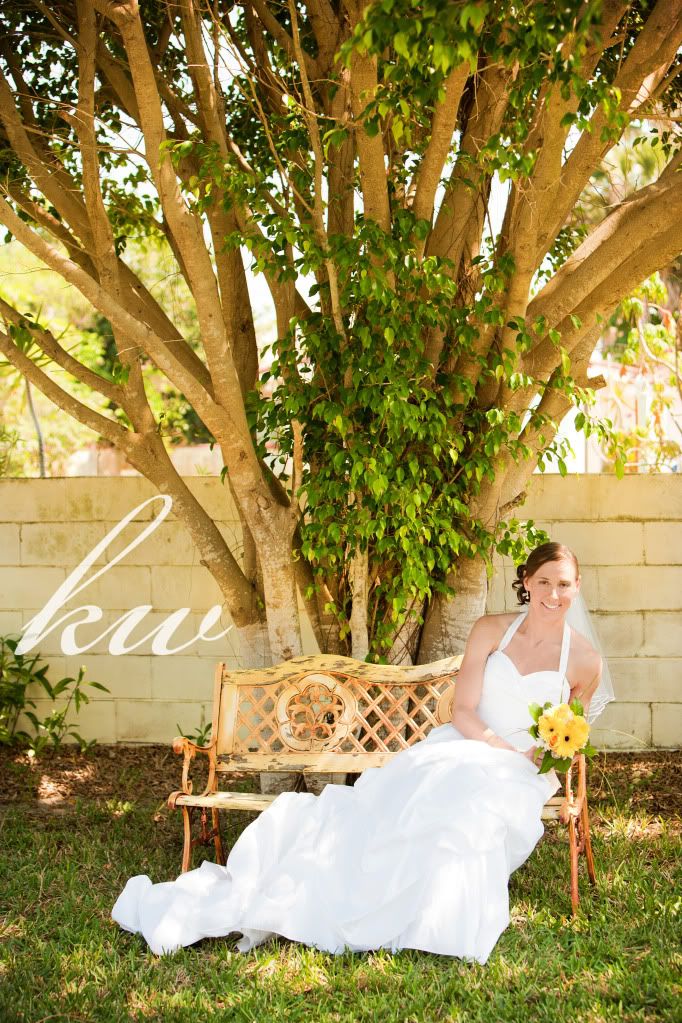 Mrs. J is no stranger to weddings either, having put on many a wedding for her children over the years.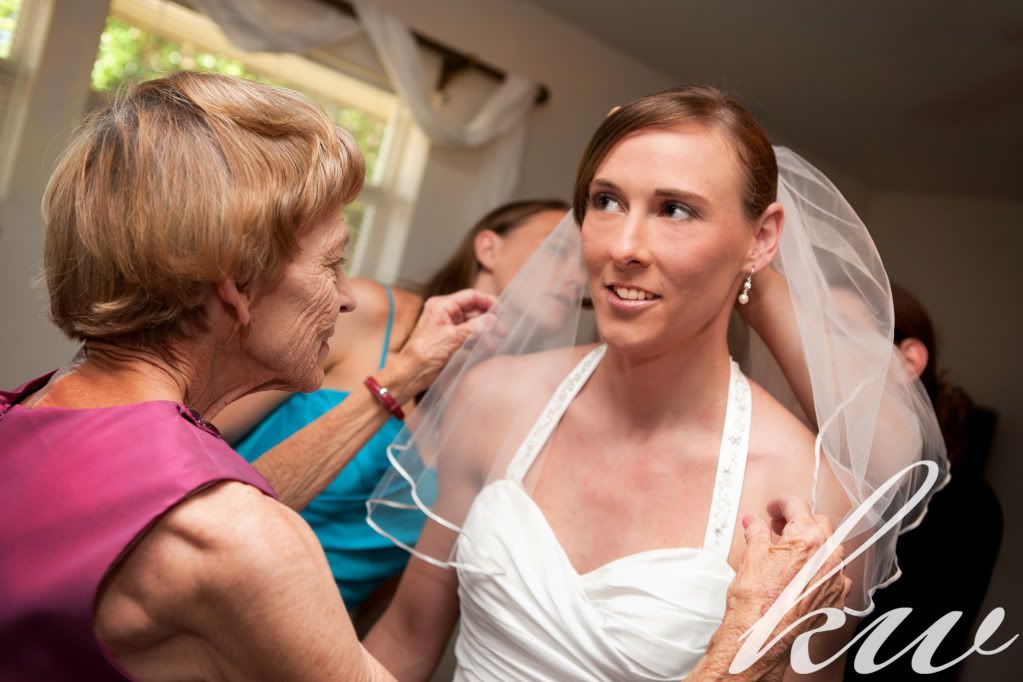 I met Katie for the first time during the week of her wedding and I knew it was a perfect fit. She was laid-back and happy and very go-with-the flow.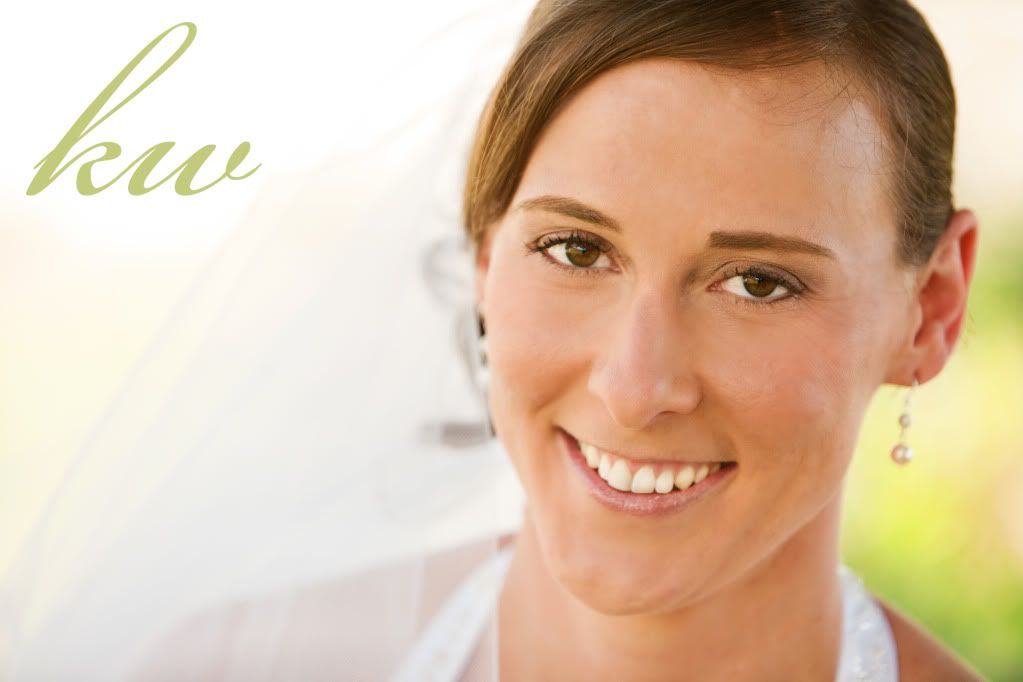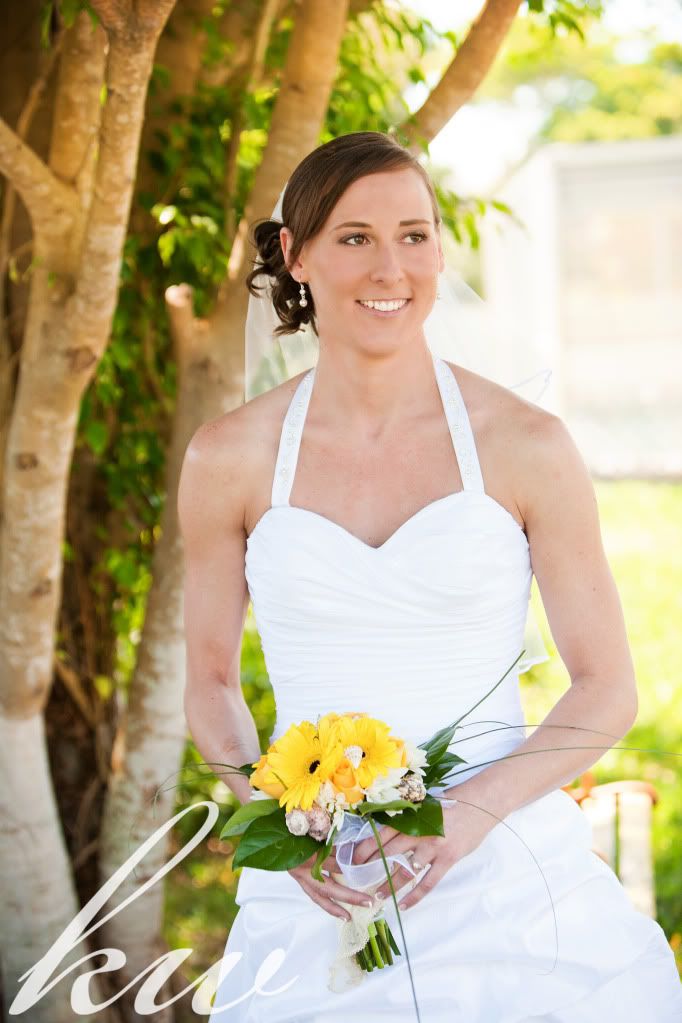 Katie's currently back in school for a second degree, but her current job is as a gymnastics coach; she specializes in trampoline. So she didn't need to do any extra toning to feel great in her dress. Her twin sister served as a bridesmaid.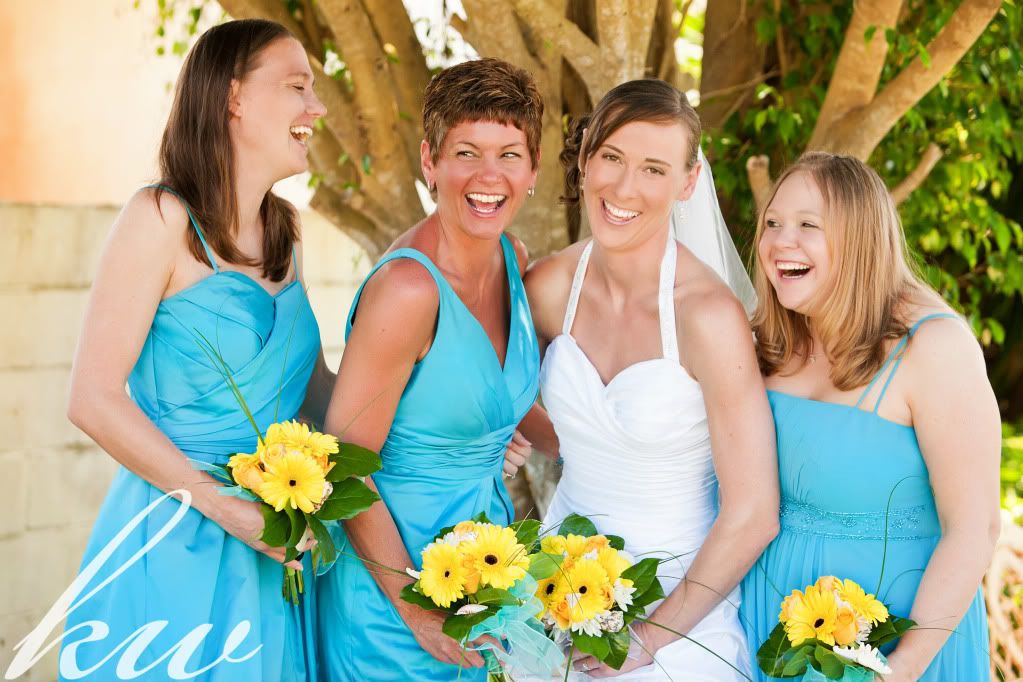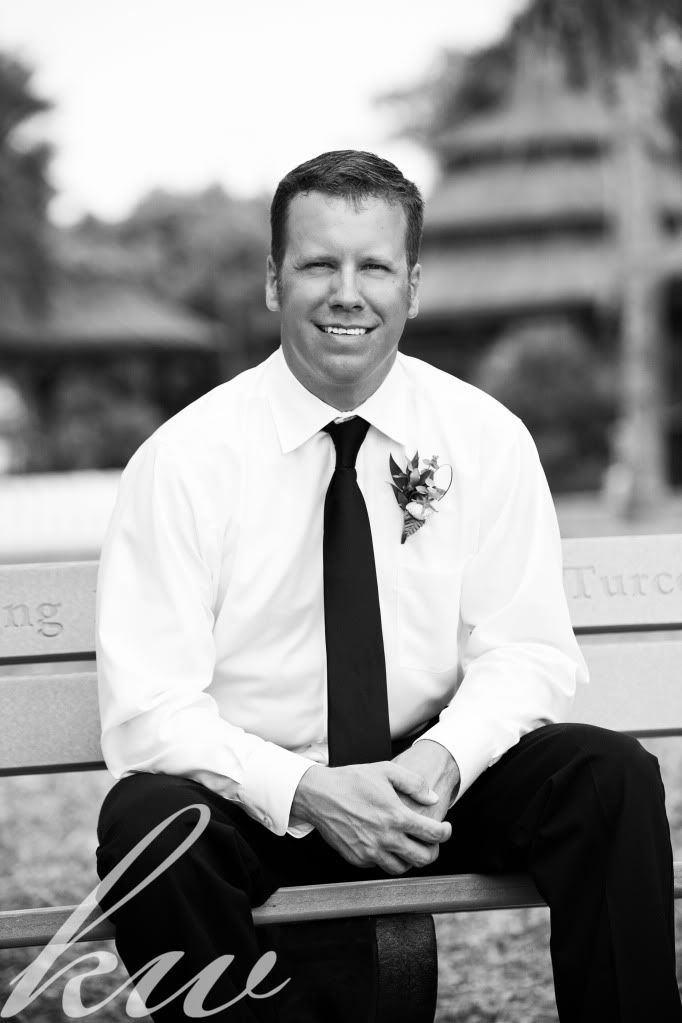 David is also an instructor of sorts, a skydiving instructor. His skydiving nickname is Bart. I was so confused when told, "The groom's name is Bart. Well, David, but also Bart."
They met when Katie decided to go skydiving. The first jump you do is tandem, so they were strapped together for it and even have photos of their jump, the first day they ever met.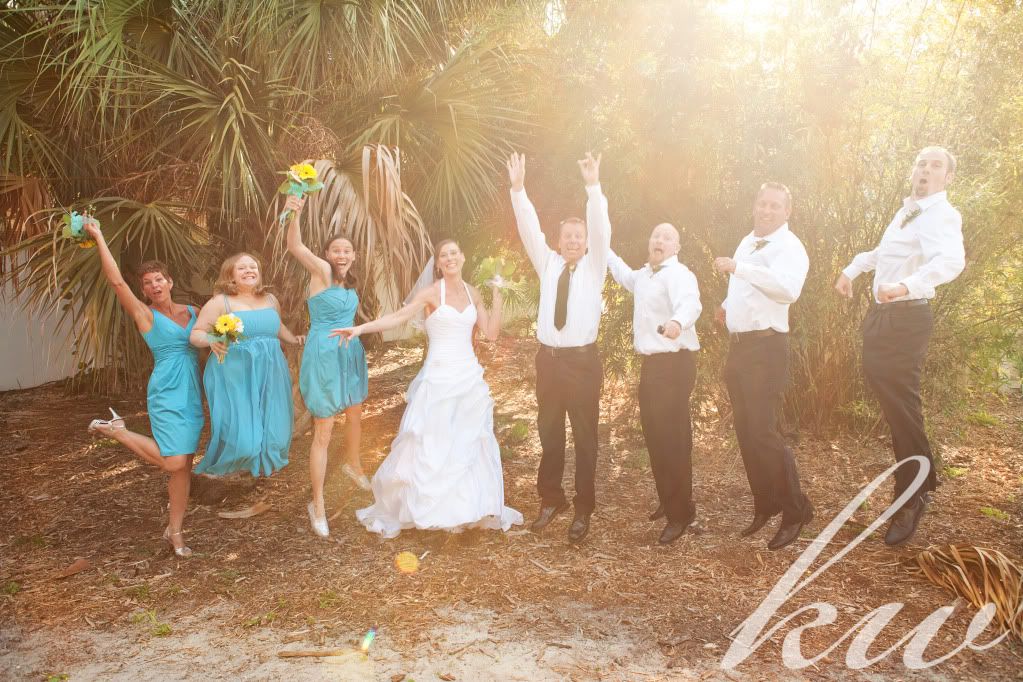 I know jumping shots are kind of cheesy, but we had to show off Katie and David's athletic skills!
I even overhead Katie telling the videographer that David first pursued her and she wasn't too receptive, but eventually came around! 🙂
Ceremony and Reception Venue: Ryckman Park, Melbourne Beach, Florida
Videographer: Sarah Walker Productions
Bart picked out an antique-style round diamond engagement ring, and Katie said yes.
They held an intimate wedding right down the street from Katie's family home, making the wedding day run smoothly. Katie had hair and makeup come to her, and the ceremony and reception were in the same spot, which always is nice for guests and for the couple as well.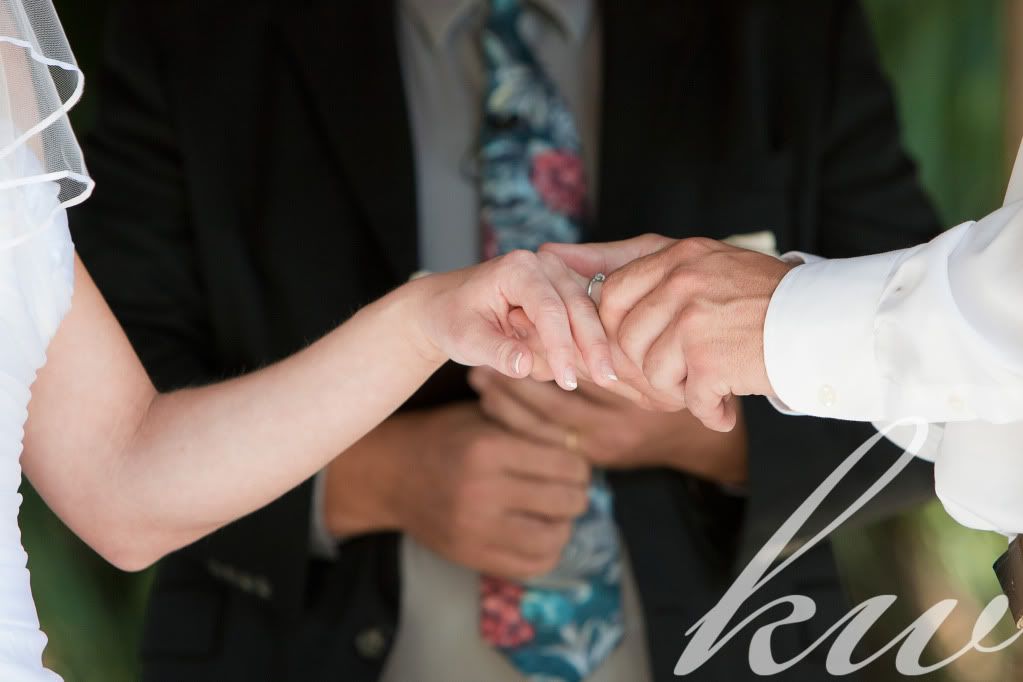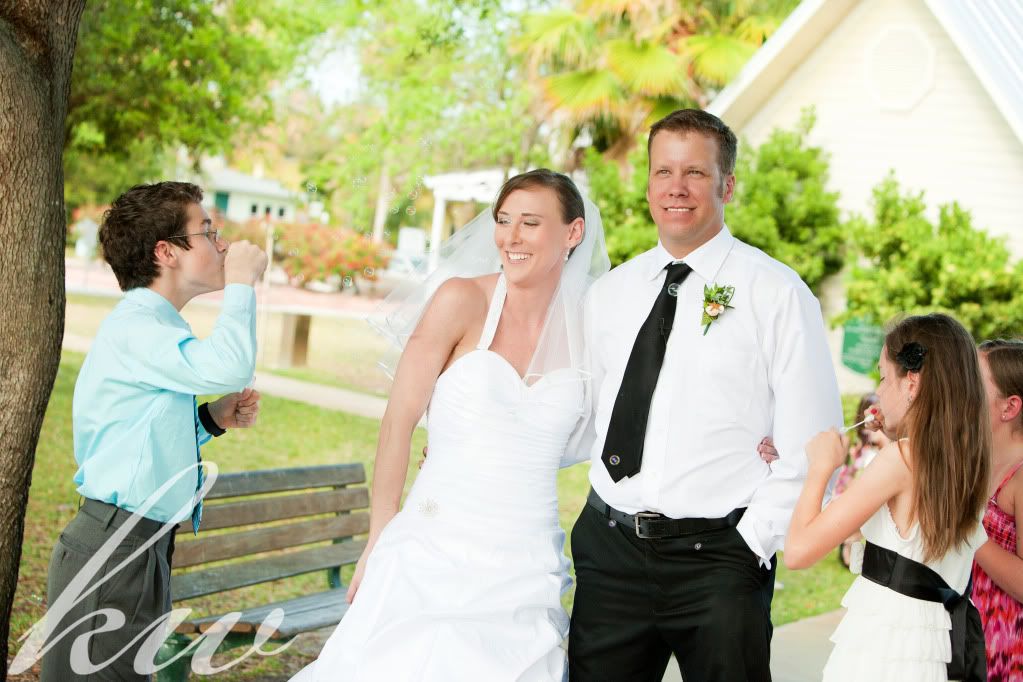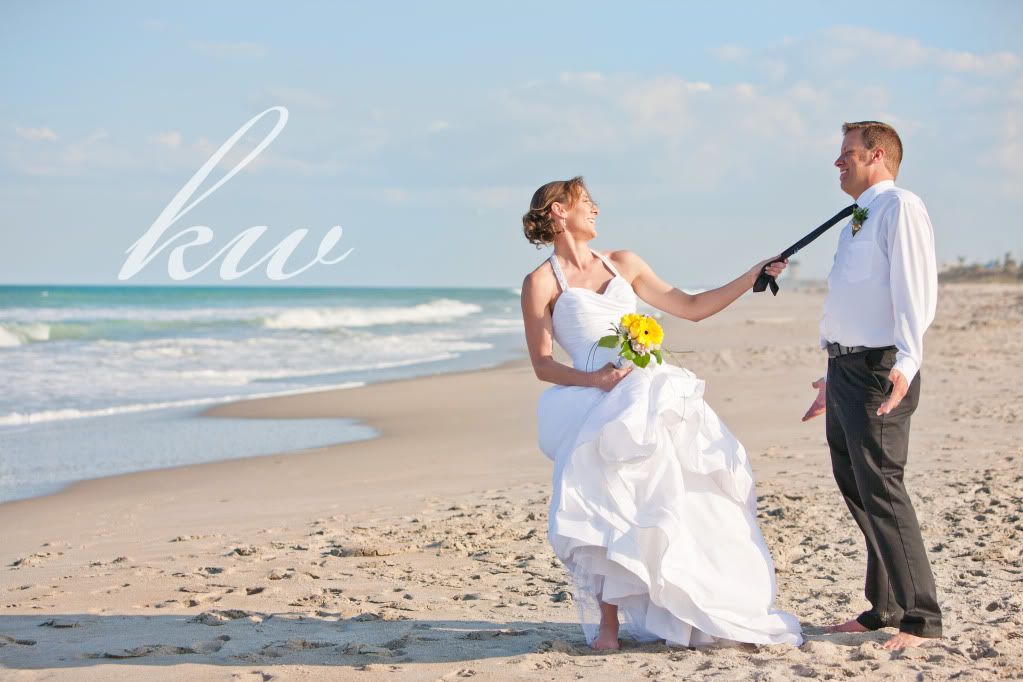 Katie only had one request, and that was to do some photos at the beach. It was packed on such a gorgeous weather day, but that didn't stop us from finding a little empty stretch and getting some fun shots.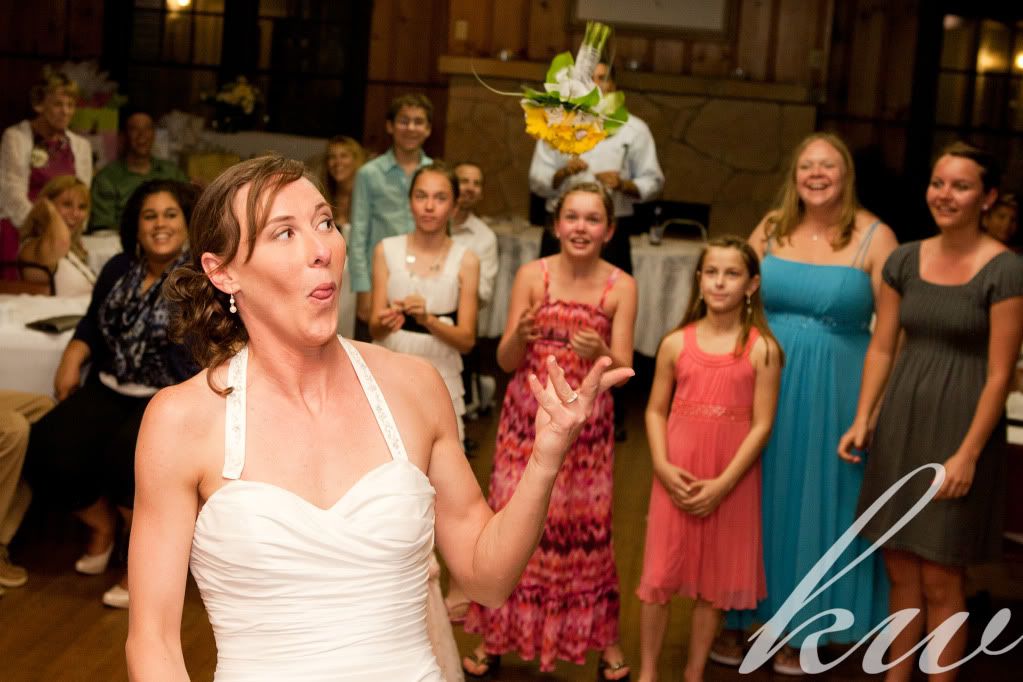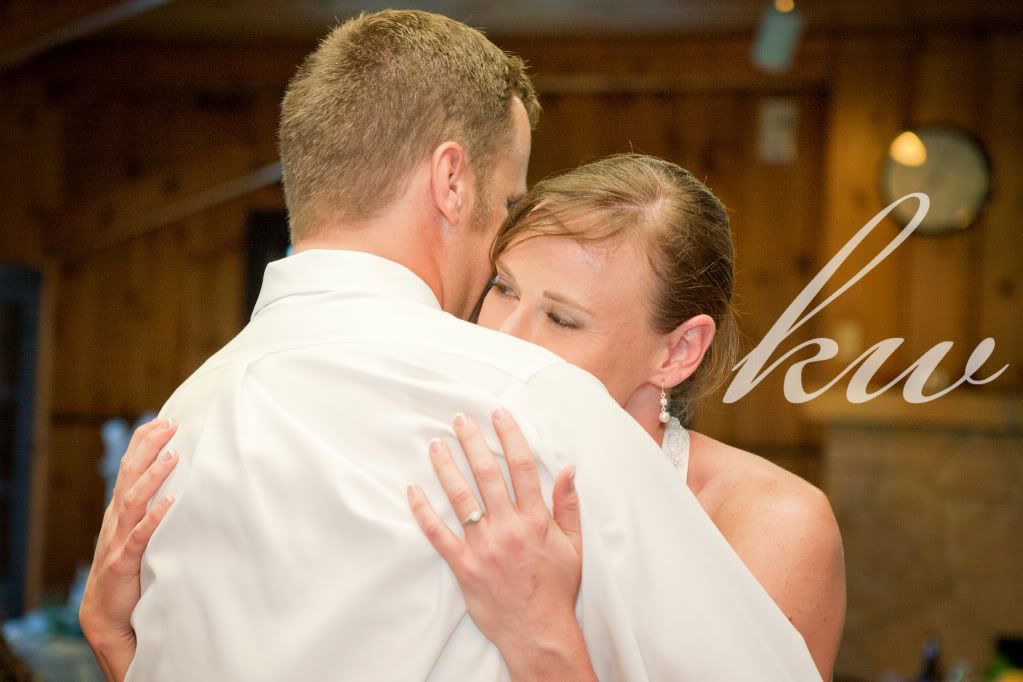 Katie and Bart, I hope you had an AMAZING time in Mexico on your honeymoon! Thanks so much for letting me be part of your special day; it was a privilege to work with you two interesting, amazing people!