Four months ago, I met Casey and Rob in Orlando for their engagement session, which appears here.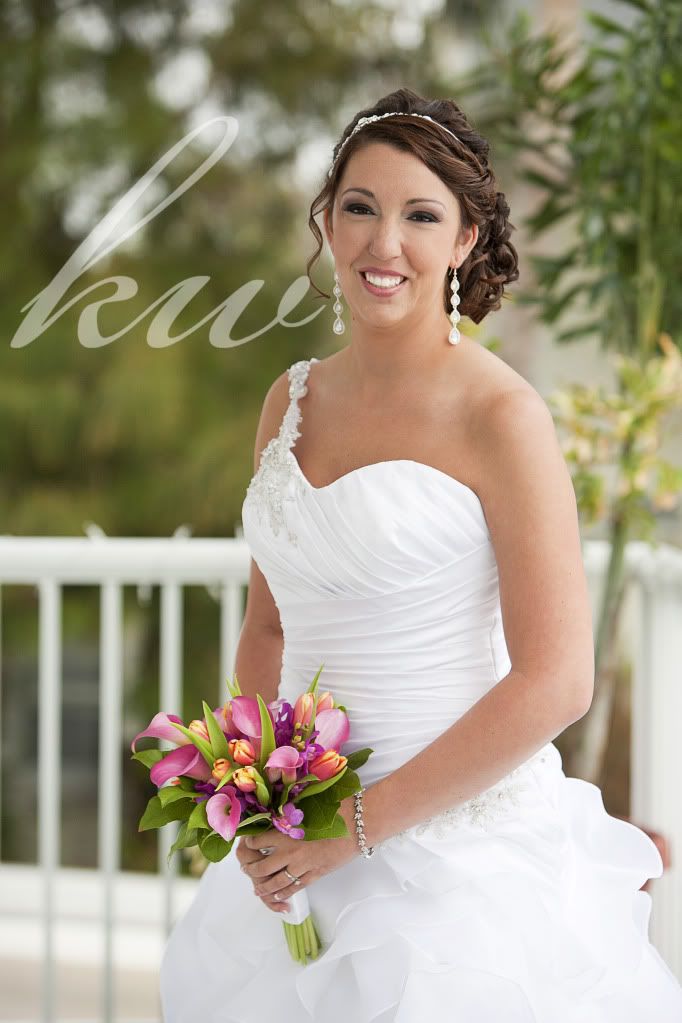 Casey and Rob's big day was the start of the weddings for this 2011 year for me, so I would be lying like crazy if I said I wasn't nervous. I'm still a new wedding photographer, and getting nervous before every shoot helps me keep from making mistakes. I didn't eat breakfast-I was running on pure nerves. When I arrived at the hotel, Casey and her bridesmaids were relaxing and we had a GREAT time line figured out with lots of time for photos.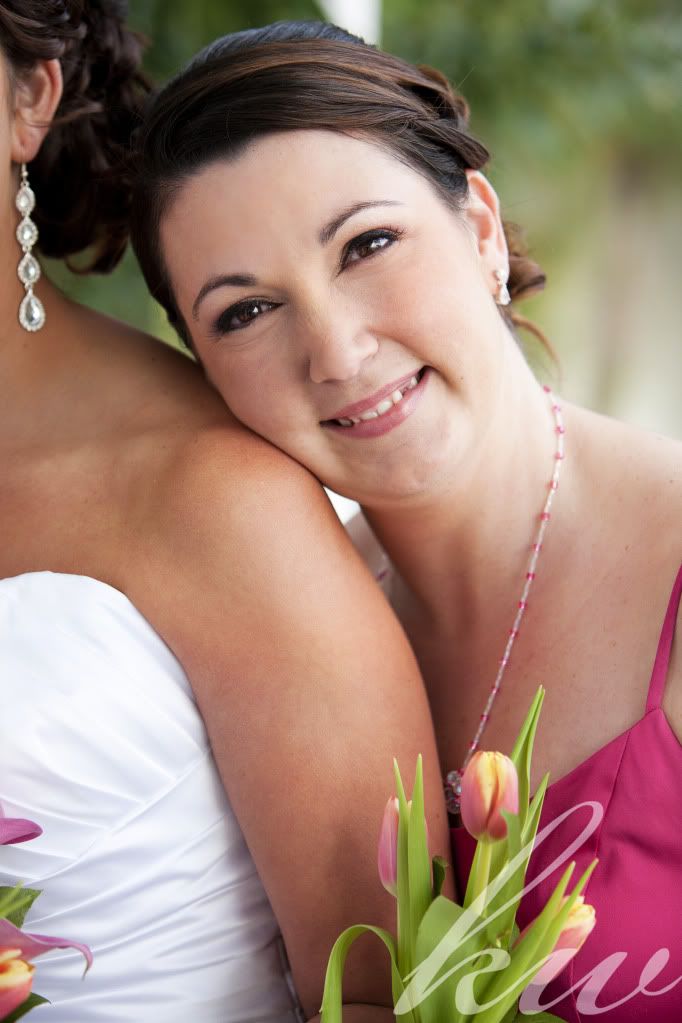 On the day of her engagement photos, Casey had her hair trial, and she wore her hair down. But that was a modification from her wedding day hair, which she decided to wear up, with a sparkly headpiece. This was a great choice, since an up-do kept the wind from ruining her look. And it sure was windy two weeks ago at the Grand Plaza Hotel.
I like these two back to back shots I found on my camera of Casey and her bridesmaid during the getting ready and prep!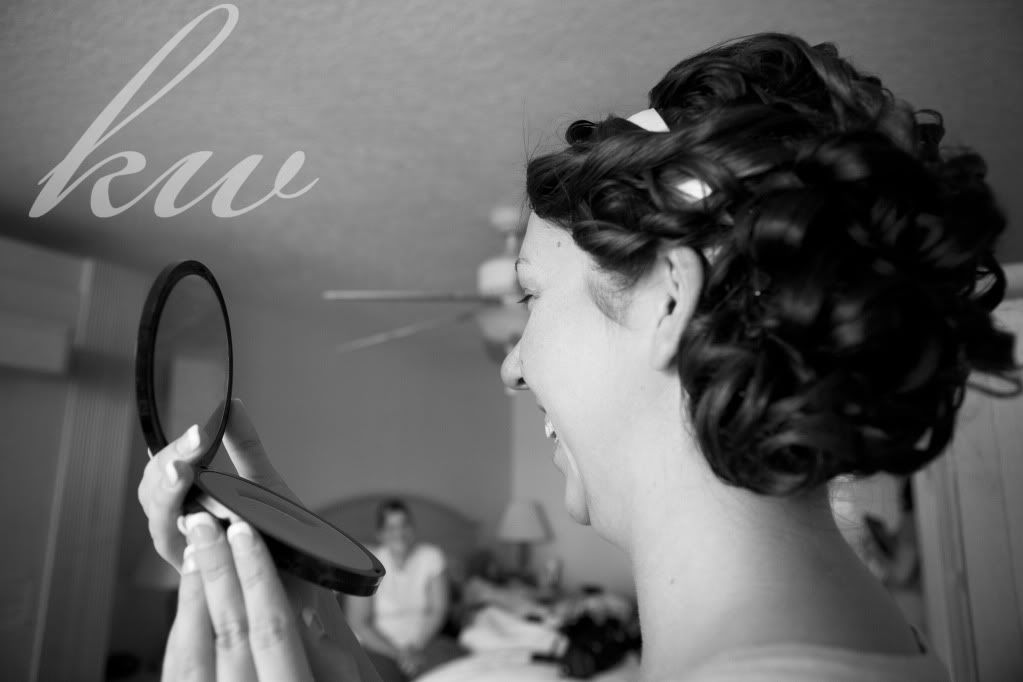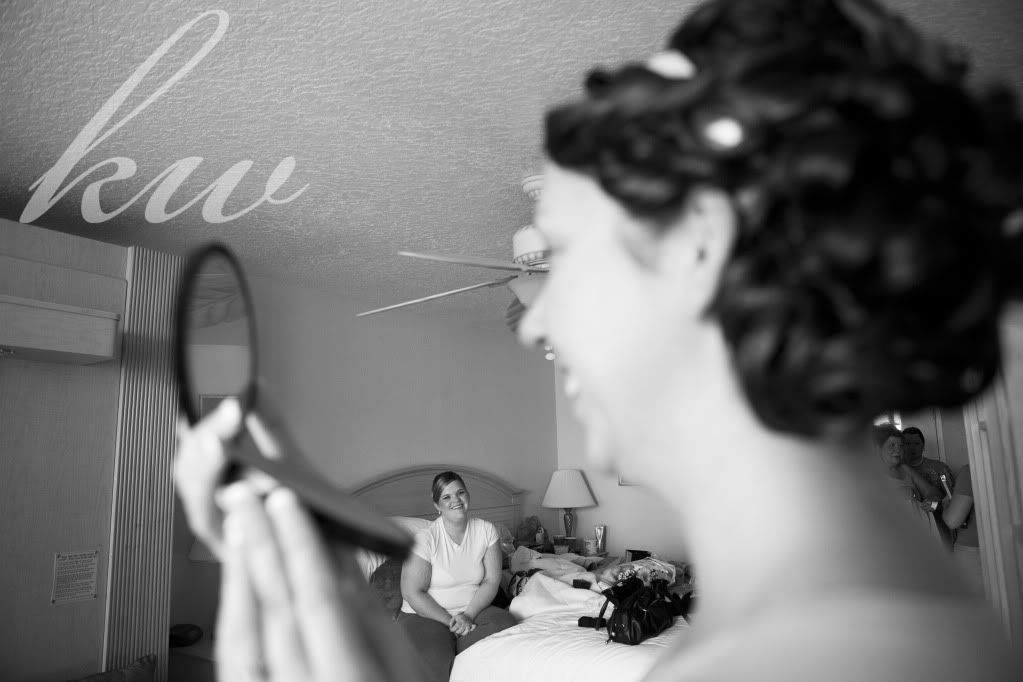 The weather was rainy earlier in the morning, but by the time of the ceremony, just wind remained, and Rob remarked that his father was looking down and making sure that their ceremony would be dry and sunny. Rob and his sister and mom are a very close family. When photographing them prior to the ceremony, I could just feel how proud his sister and mom are of him as a newly married man.
There was also the creation of a new family that day as Rob welcomed Casey's son with open arms. Thanks for lending me one of your favorite toys for this shot, J!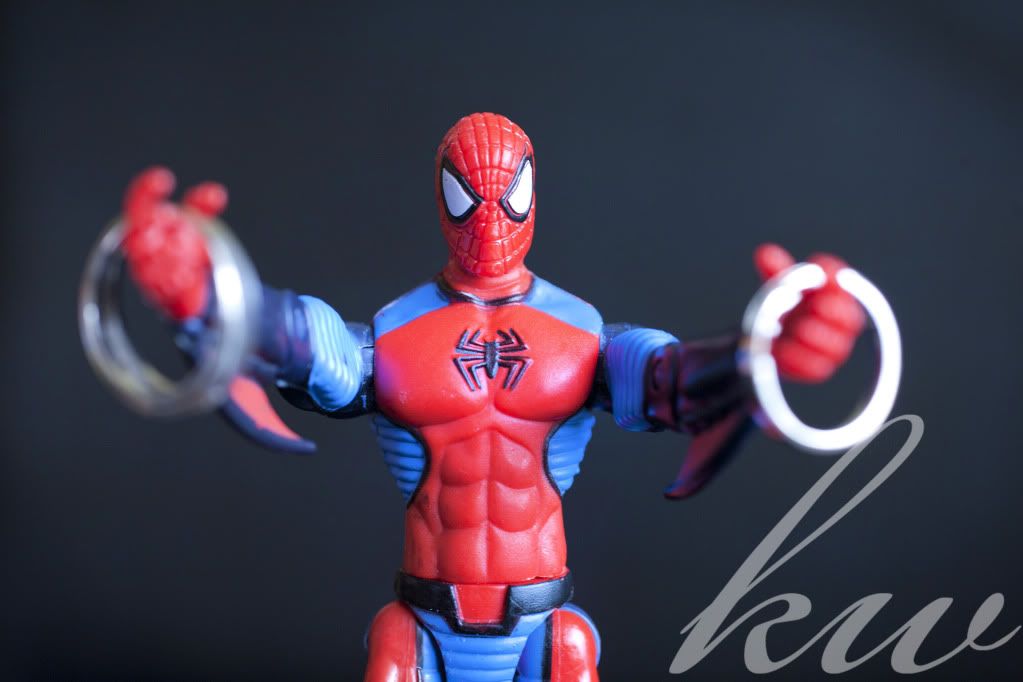 Casey and Rob opted for a first look, which really helps out with the wedding day time line. And doing a first look allows you to get photos as a bride looking your best, before all the tears of the ceremony.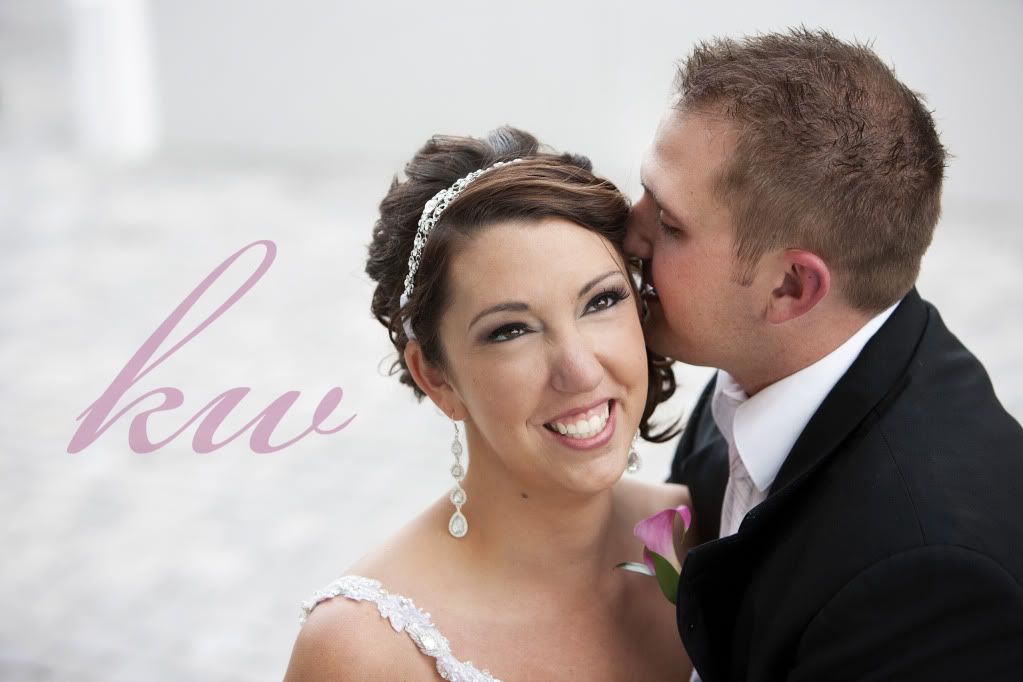 The wind was so strong on the beach that it actually started to tear off Casey's professionally done lashes after the ceremony! But there were no worries, because we already had plenty of photos done of Casey and Rob prior, so they were able to just get to their reception and party.
Their cake topper with the famous St. Pete sunset.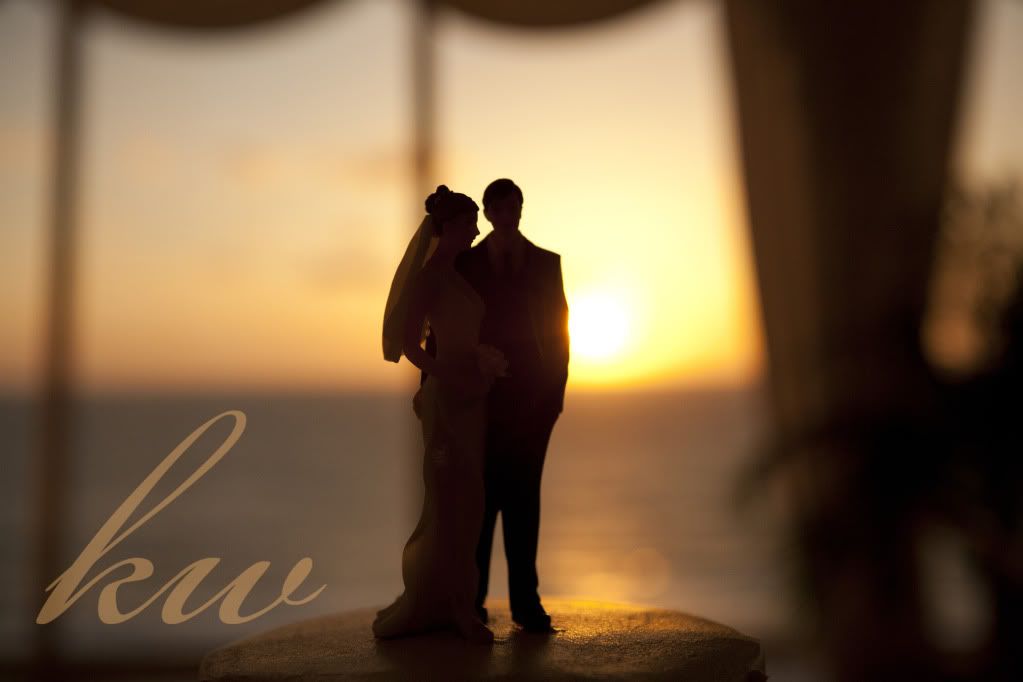 And it was a great party. I think Rob was singing some Journey at one point! And Casey surprised Rob with a fun garter from Michigan, Rob's favorite school.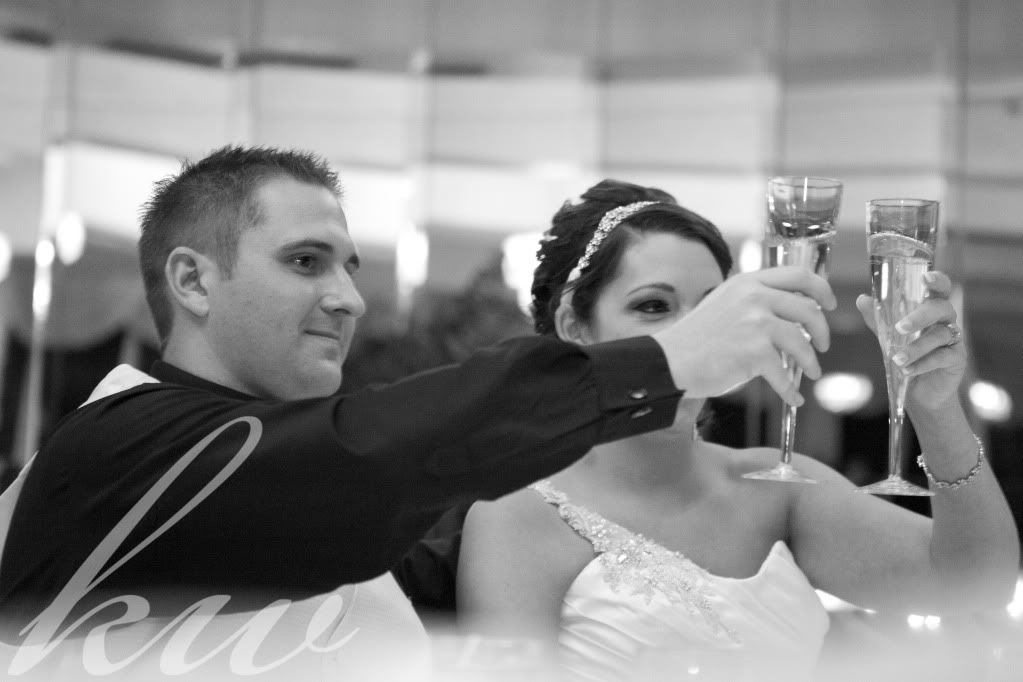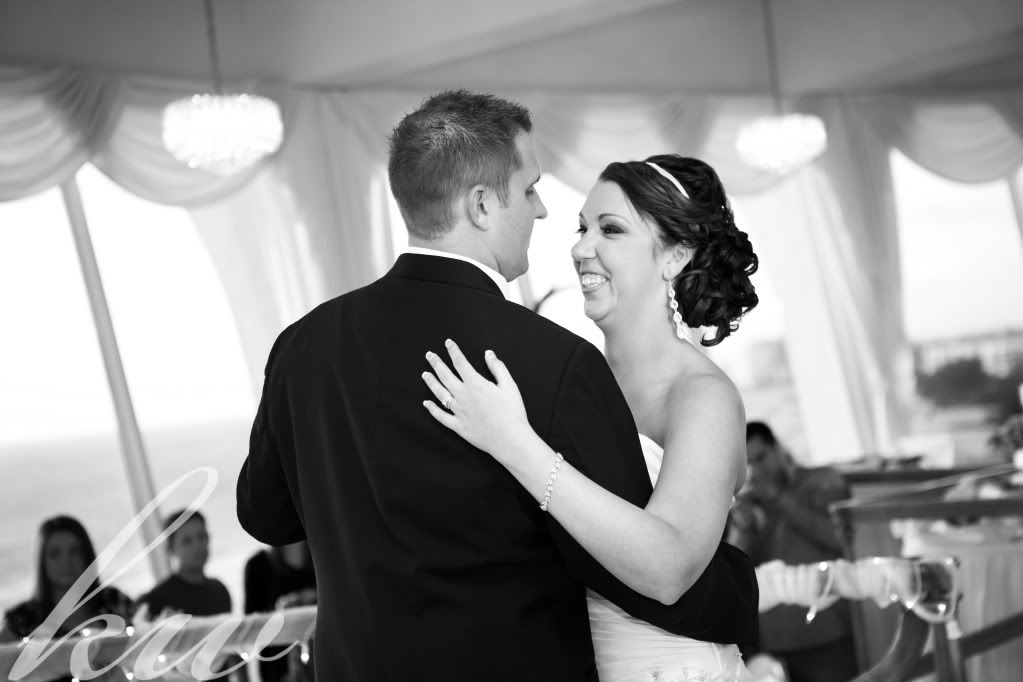 I hope you two had a WONDERFUL week long Caribbean honeymoon and that you enjoy your wedding photos for many years to come. Thank you so much for allowing me to be part of your big day; it was an honor.