A few weeks ago, I had a Kim and Mike that were featured for their engagement session. Well, just a few days apart, I photographed another engaged Kim and Mike at their home in the Pittsburgh suburbs.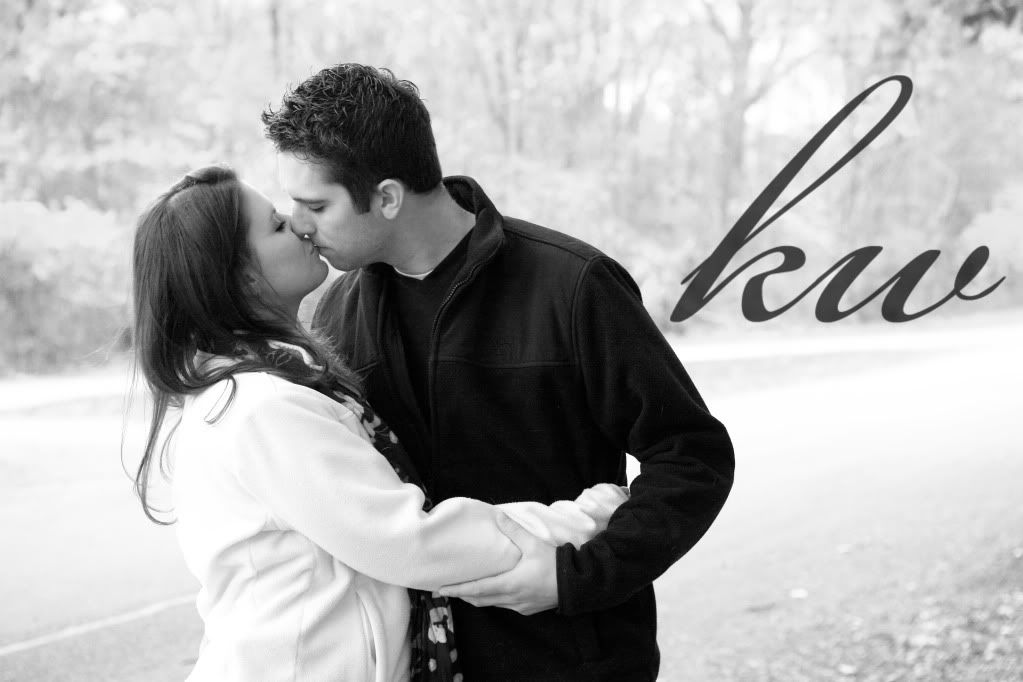 Shortly before their session, a giant wind storm came and took a lot of the fall leaves off the trees, but I think we still got some beautiful autumn colors in the images.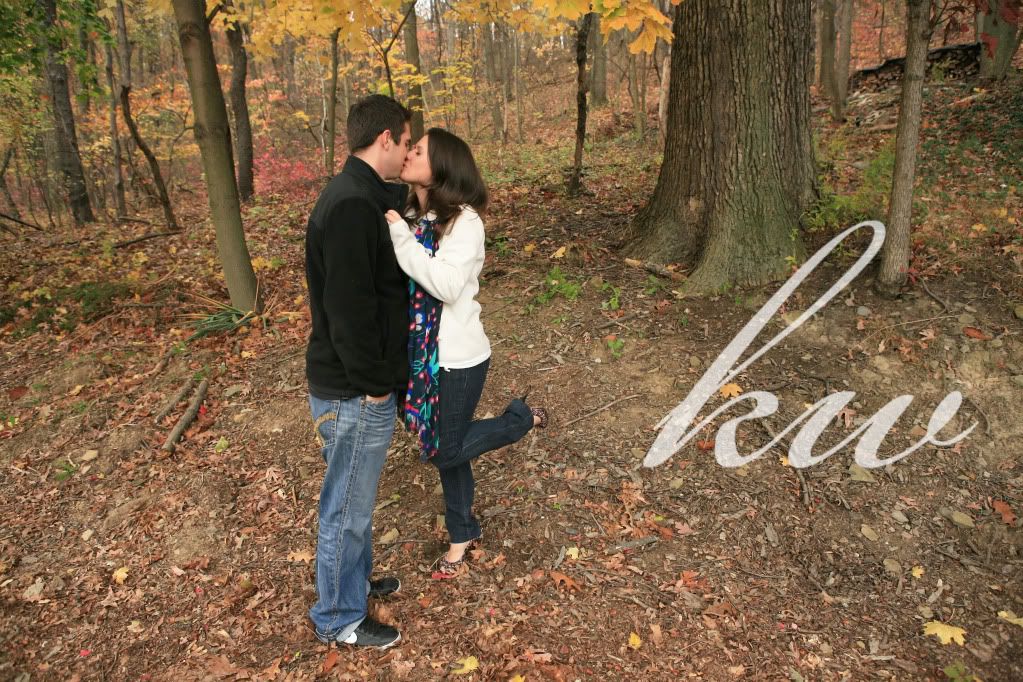 Kim and Mike have been together for a long time, since high school; I'm going to say at least ten years! And a few years ago, they bought their first home and got their first BIG dog, Maddy. She's a sweetheart though, but she's a big girl. My favorite thing about Maddy is the way she will sit on Mike and Kim's couch as though she is a human. She puts her legs on the floor and her butt on the seat.
Kim is one of my oldest friends and my old college roommate from Penn State. I'm just so, so happy for her and Mike!
I know it was cold out when we took these images (Kim even got a new scarf for the occasion!) and that Mike's favorite thing to do isn't really take photos (what guy's is?), but I hope our short session sneak peeks make you happy!

Mike was just fooling around, but this photo really shows a lot of their relationship's playful side!
So glad to see you two again!