I don't feel like I get to do enough engagement sessions, really, especially for being a wedding photographer. And I LOVE doing them, might even love them more than shooting weddings.
So when Casey and Rob wanted to do an engagement session prior to their upcoming March wedding, I was excited. We headed down to Church Street Station in Orlando for their shoot.
Here's why I love engagement sessions:
1. We're not rushed. On the wedding day, we almost always are. We really took our time and got a ton of different shots for Casey and Rob.
2. We can choose a supreme location for both lighting and background. On a wedding day, we're limited to what is near the venue/on the way to the reception, most times. And the lighting on a wedding day? You have to work with it, and it can be crazy!
3. We can have an outfit change for variety.
4. We can more easily incorporate props and your interests.
5. Capturing emotions and fun is often easier during an engagement session. On the wedding day, you will be pulled in 800 directions. Mom wanders off during the portraits, bridesmaid Susy doesn't feel well, the time is ticking on the limo, Dad and Grandma are arguing again, etc. You might feel a bit stressed. You might be exhausted or overwhelmed. During an engagement shoot, it is no worries. Just having fun. No eyes on you; it is just the three of us working together!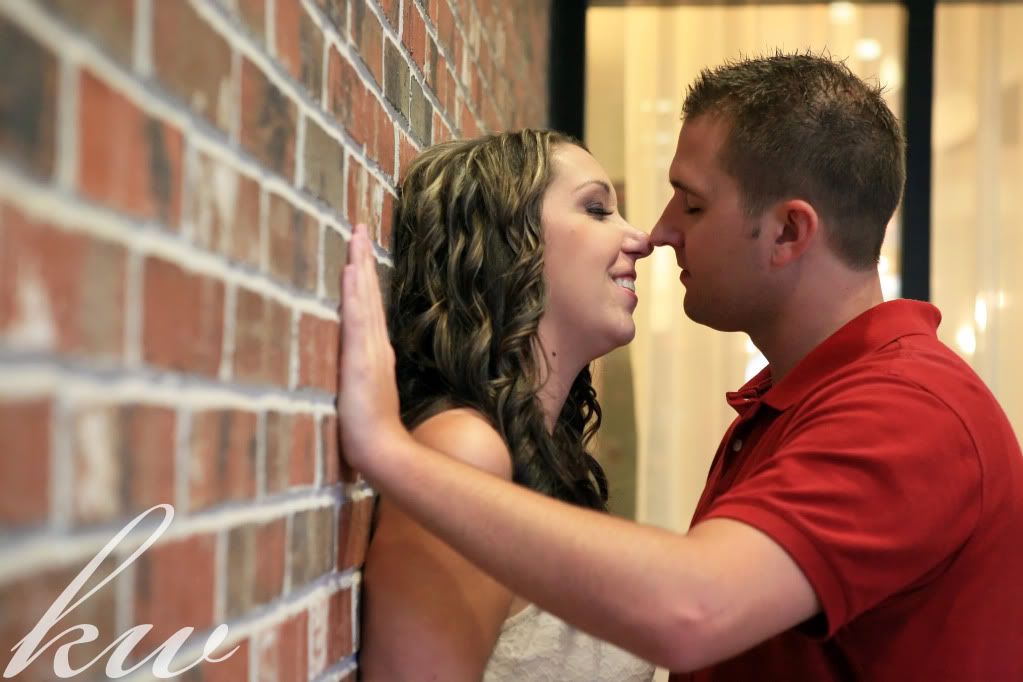 I love learning about my couples during the engagement session too. Casey and Rob are getting married on Florida's West Coast in the spring. I also learned that they got engaged in the Bahamas on a cruise, and that Casey's ring was her special souvenir from the trip!
Casey also was down for anything to get the shot, including hanging from the train. 🙂 Thanks for being such a good sport in the name of the image!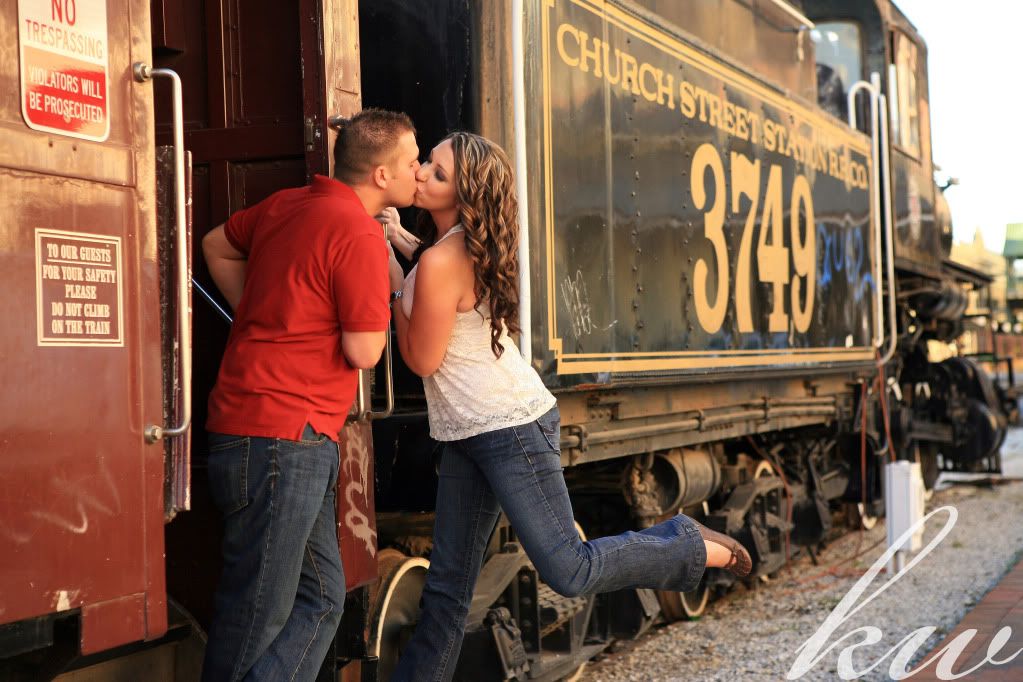 6. Freedom of movement and posing! This is HUGE. On your wedding day, you can't really get dirty. We have to be careful at all times. Your dress might be a bit uncomfortable, or heavy, and fragile. But during the engagement session, you can sit, lie down, jump, walk around, lean on something less than pristine, giving us a lot more variety in posing.
7. More photos to hang on the wall. Engagement photos are really your *first* family portraits. You'll build on these portraits for years to come, adding fur-children or human-children. It's nice to have something different than just wedding photos on your walls. And you can use the photos for many wedding-day related details, like programs, table numbers, and the guest book.
8. You get to know your photographer. She/he gets to know you. It is the perfect trial run. If you don't like the results, there's still time to find someone else for the big day. You also learn about yourself and what poses you like best for the two of you as a couple.
Casey even used her engagement session as a time to trial run her hair and makeup. That way, she knows exactly how everything will appear in photos…great idea!
So for all of those reasons, I highly recommend that all my couples do an engagement session prior to the wedding day! 🙂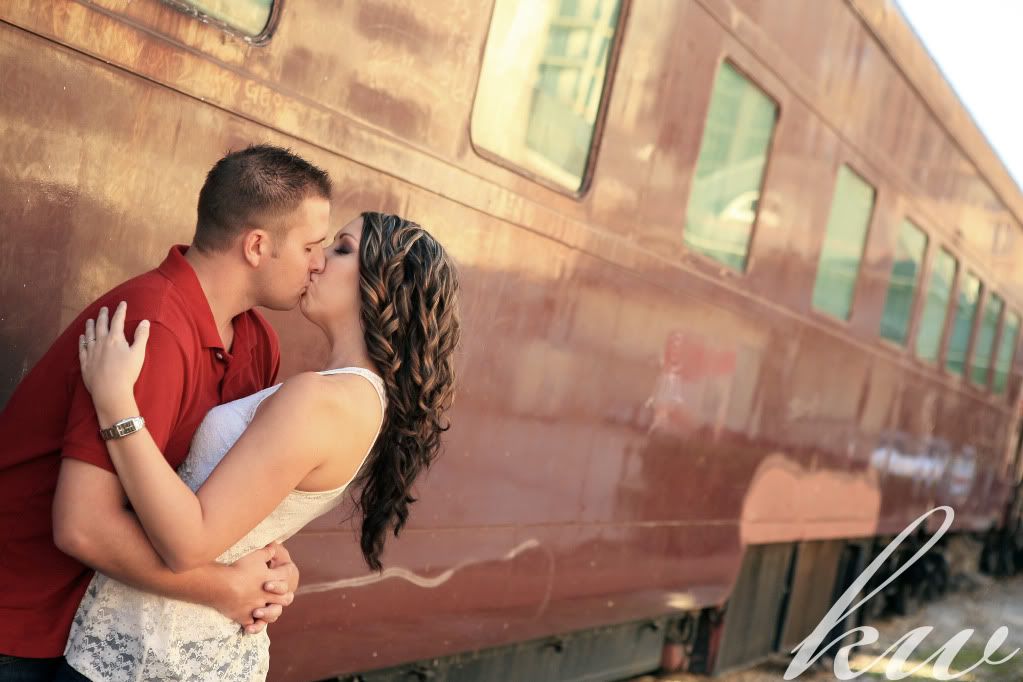 I can't wait to work with you two! I had a blast during our engagement session and look forward to making more images with you at your wedding!