Kim and Mike met through Kim's sister. There *may* have been some karaoke involved, I hear. 🙂
They share a love of music, as Mike is in a band and Kim still enjoys honing her craft, as she's been singing since she was in high school. I knew Kim would rock this session out with different emotions and a wide range of looks since she always had a great stage presence during her high school and college acting days.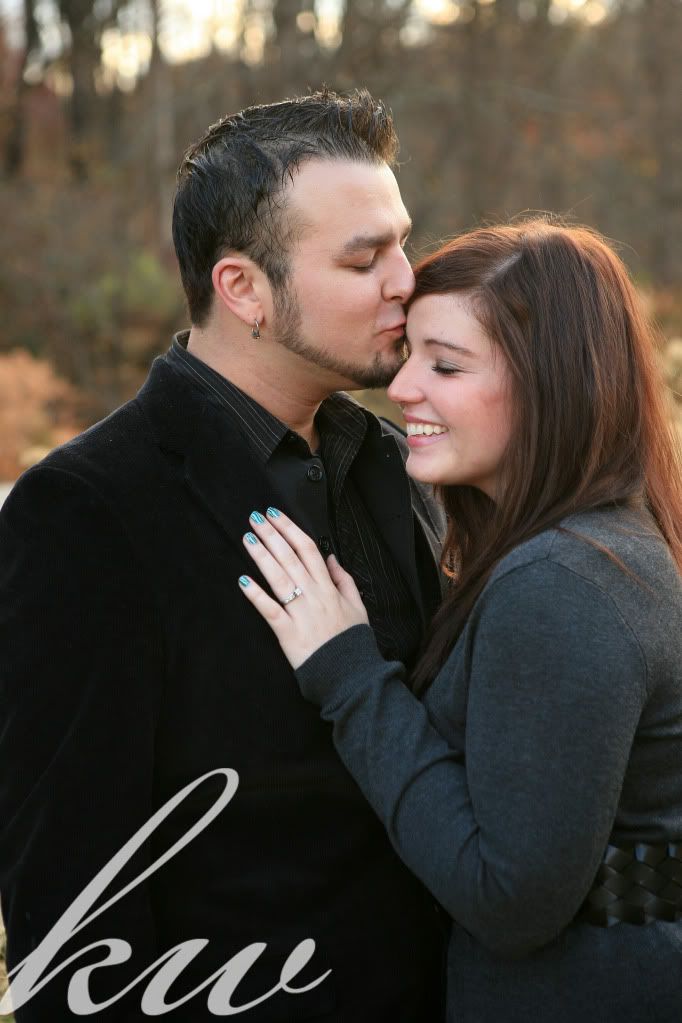 Photography has allowed me to reconnect with so many good friends. Years ago, way back in 2001, Kim was one of my earliest models for photography. I remember I posed her holding up a rose, and it was truly cringe-worthy on my part. I hope she won't be cringing at my work now. I've luckily come a long way since my first Kodak 35mm when we were HS juniors, but I still have a long way to go.
Kim mentioned that she wanted to do something maybe music related, or maybe something in a field, and of course, we wanted to incorporate their guitars and Mike's truck. I no longer live in the Pittsburgh suburb where we all grew up (always home in my heart), so I drove out scouting. And I was amazed to find an overgrown area between a car wash and an auto body shop. I called the owner of the lot and, in true Pittsburgh neighborly fashion, he agreed to let me use it.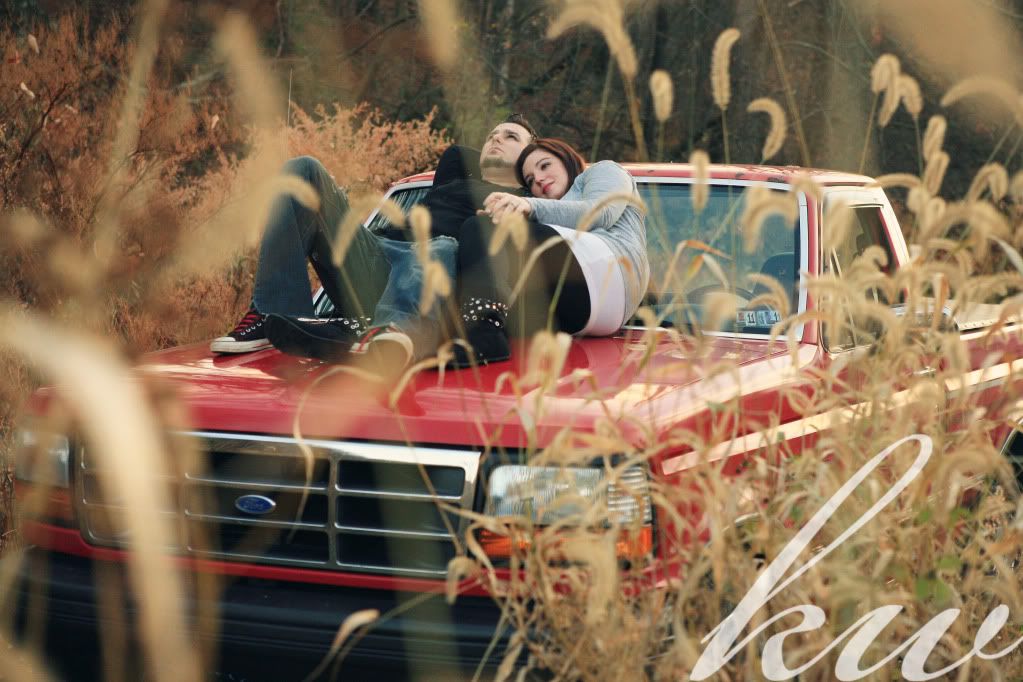 I think Mike was skeptical as I directed him to just drive the truck in, mowing down anything in the way. But he was a good sport and went along with our crazy idea.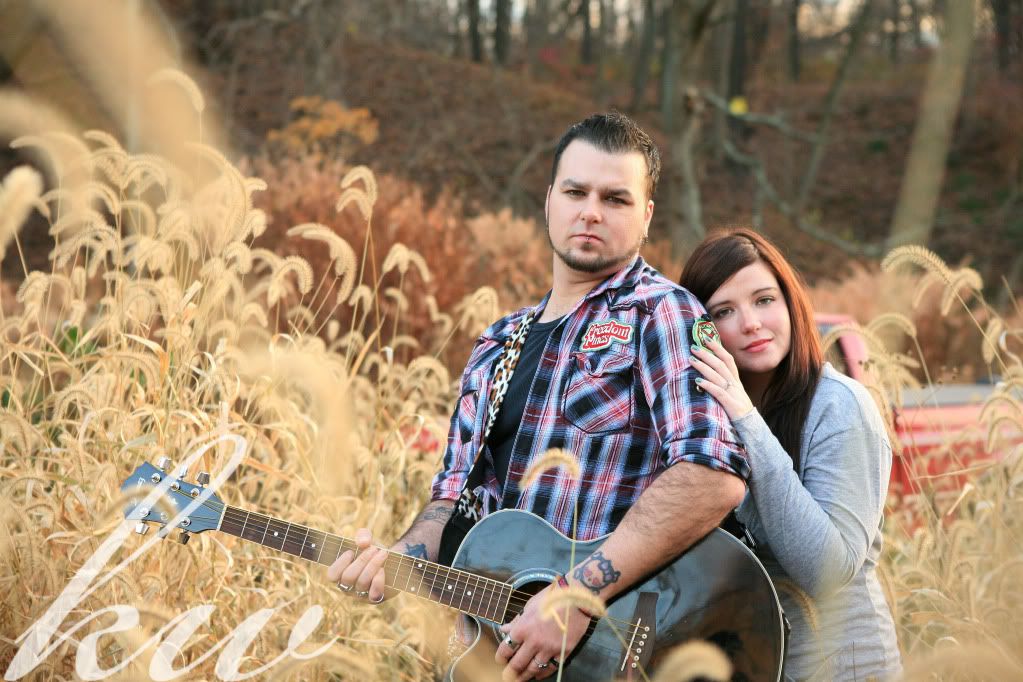 Kim and I used to drive past this lot all the time in her first car, a light blue temperamental Ford Taurus, ten years ago, sometimes speeding to make it home before our 11pm curfews. And as I checked my settings and she changed outfits hidden from the road, I asked "You don't still have the Taurus, do you?"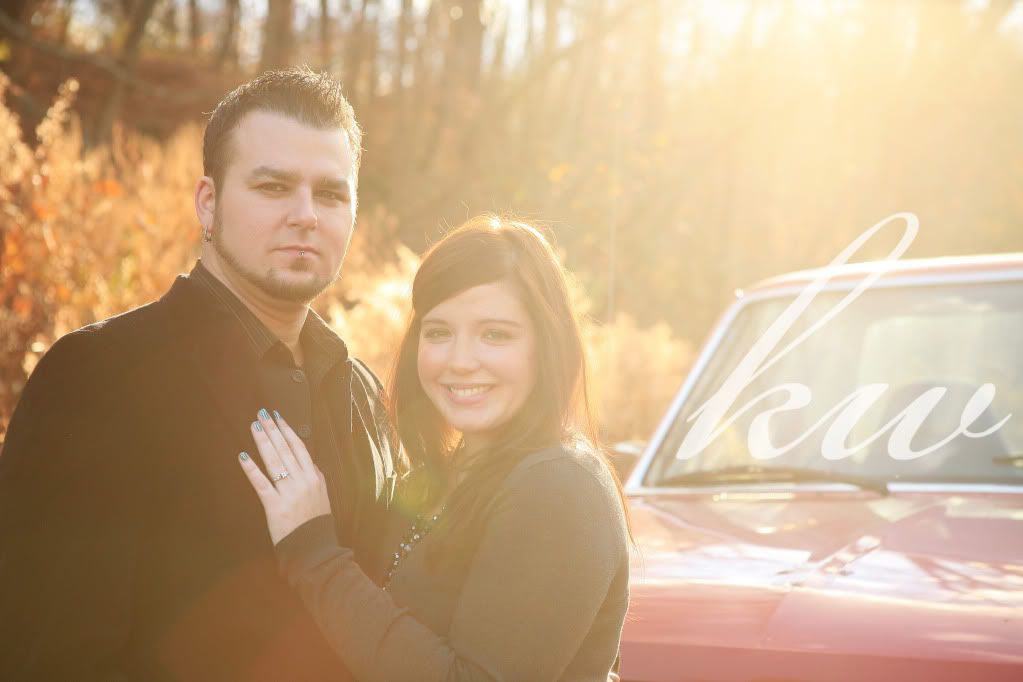 She sadly told me she didn't. She upgraded, being a college graduate and working adult now. 🙂
The night was cold, and we finished up in the field and headed towards a second location. We were in Mike's neighborhood now. The light started to fade, but I was determined to use this weather-stained wall. It is the back of an old bowling alley, and the way the grass grew unevenly, you could still see where the lanes had been years ago.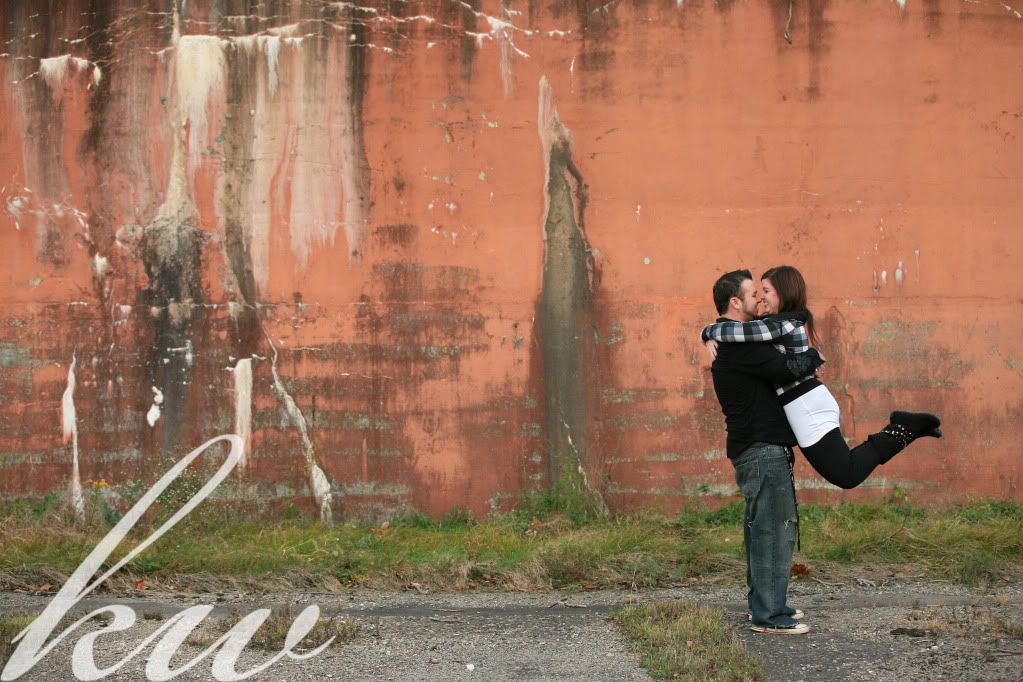 And as Mike picked Kim up for the final shot, they radiated happiness and young love. I'm so happy you two found each other! 2012 will be wonderful year for your wedding! I wish you all the best! 🙂