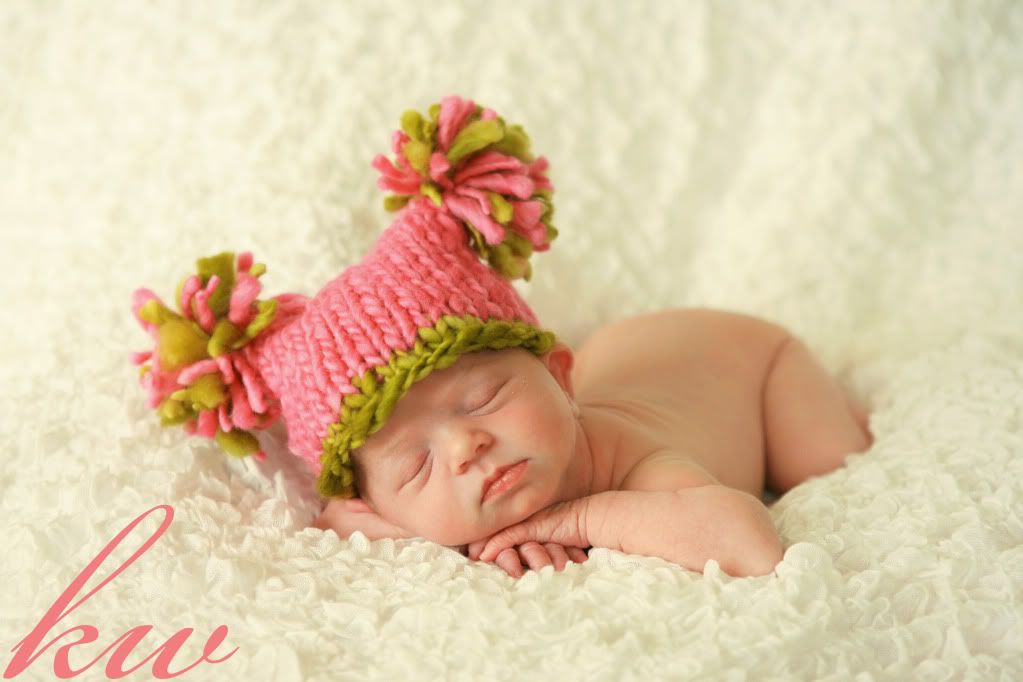 The photography community is an amazing one. I'm so grateful to be part of a nationwide private board of female photographers nationwide. We always come together and help our own.
So, if I end up in the hospital the morning of your wedding, before I even call my husband, I'm calling on my photography pals to help out and get you coverage, to take care of you. I would drop everything to cover any one of them as well. The business world is a competitive one, but also a collaborative one.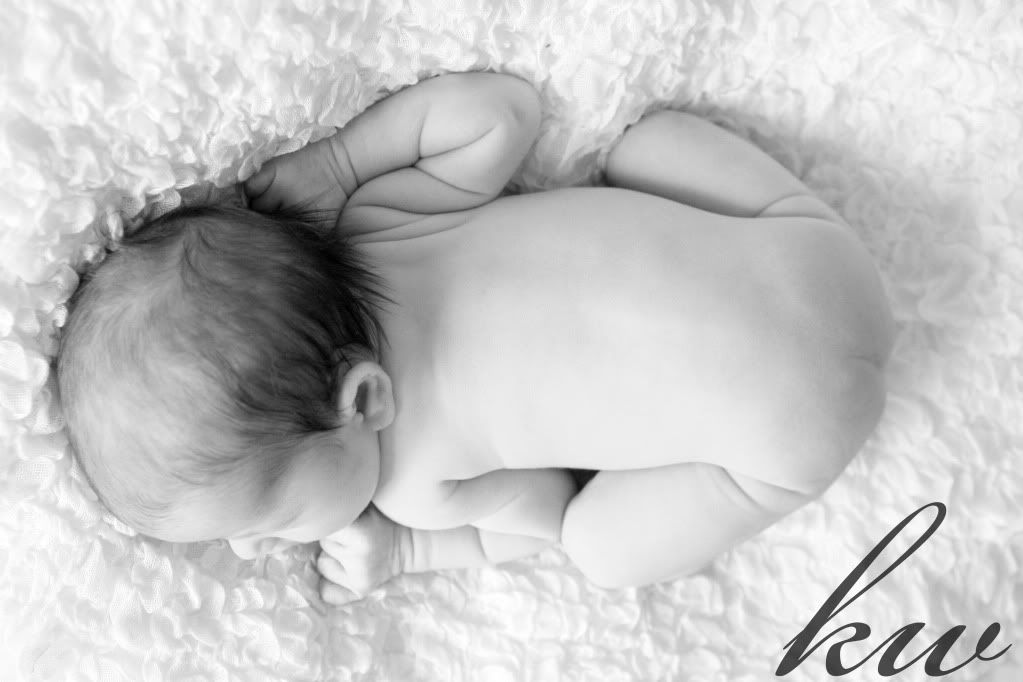 My friend Jen and I met on a newlyweds' and mommas' photography board last year when we were both brand new to the business world. We never met in real life, but talked online as often as we could and even booked a wedding together without ever meeting (can't wait!). That's how I knew we just meshed perfectly. So when Jennifer had her baby, I couldn't wait to come over and help her pose Miss A for photos. Jennifer's a baby and family photog and I specialize more in weddings and engagements, so I just wanted to help out and learn from her.
When I walked in, it was like we had known each other for years. And Jennifer's older daughter, Miss L, is the smartest little girl I've ever met, ever. She had her own digital camera and was posing her dad on the newborn backdrop. So funny! She also has her own little baby doll, which she named after her real life little sister. At just two years old, she can put her shoes on the correct feet and told me my camera was "heavy." I was blown away by how smart she is. I still can't get over it a week later.

Miss L chimps on the back of her digital camera like a true pro..wonder what metering mode she's using? 🙂
I wanted to include a photo of Jen working here. She's the newborn genius and was 5 days post-partum here, setting up backdrops, nursing, doing the outfit changes, getting her husband and older girl ready for family photos, posing, and getting down and shooting. I was amazed! She just took it all in stride and we got to work!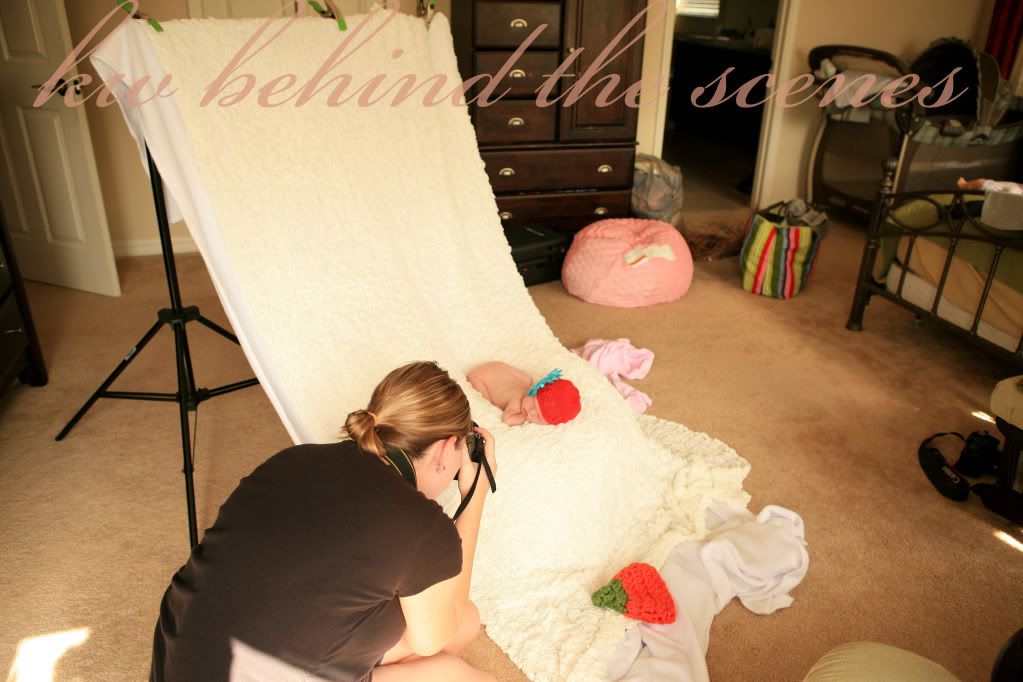 Miss A slept the whole time and was so easy to work with…if only every newborn baby was this bendable, pose-able, and happy!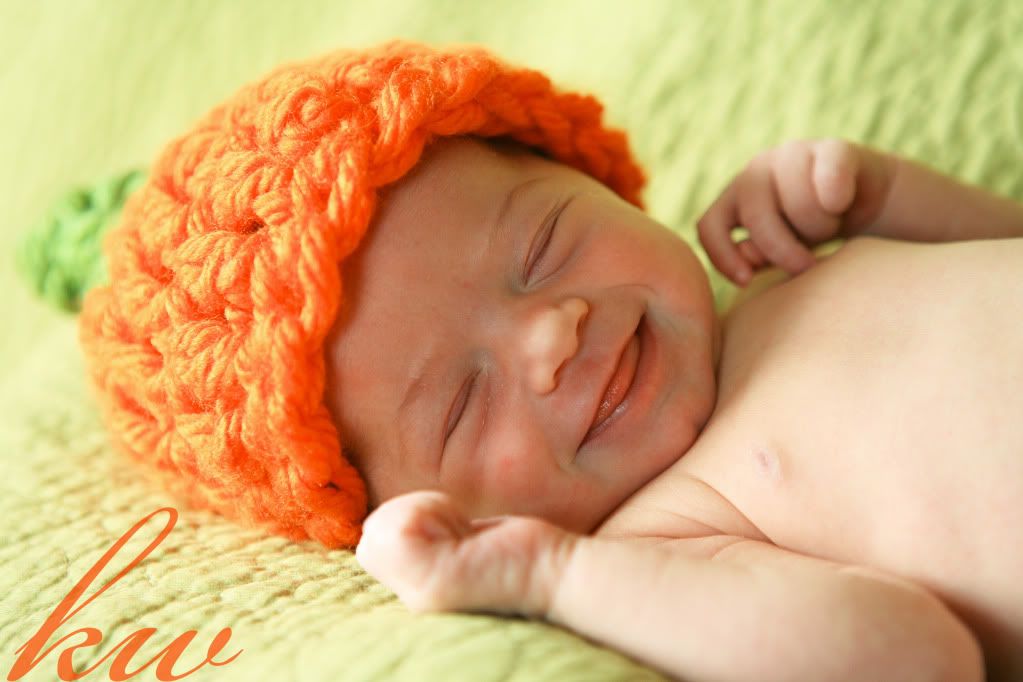 Jen, I LOVED working with you. Let's get together soon. Your family is just perfect!