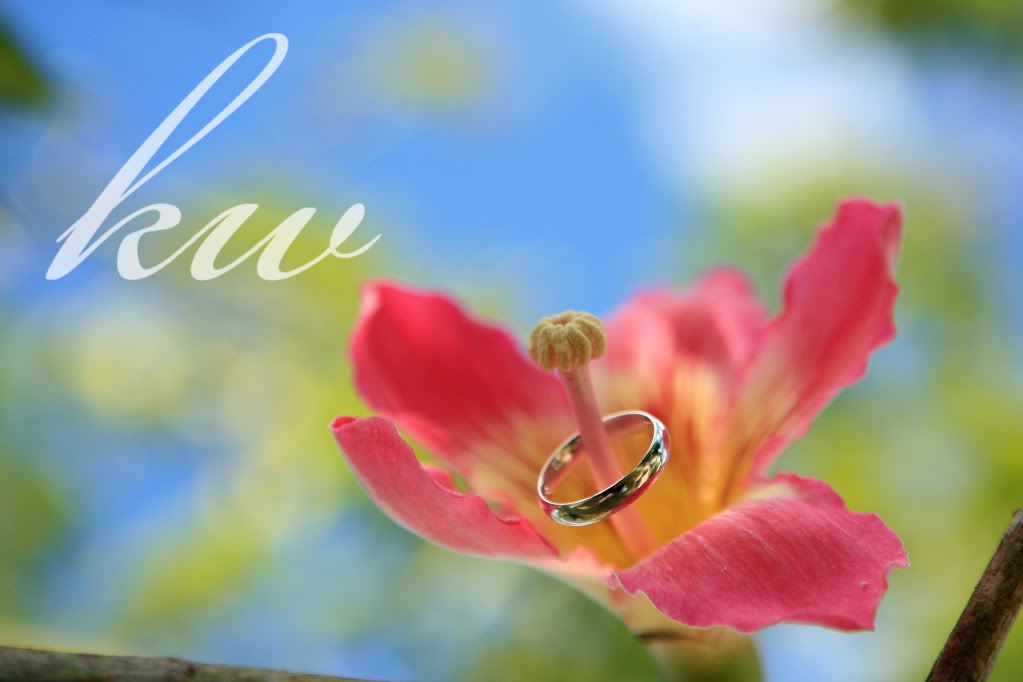 I had never met Colleen before her wedding day, but I knew it was a good fit when I got her invitation. We had the same wedding colors, yellow/black/white. So right away, I knew this girl had very good taste! 🙂 I also know she's been eagerly awaiting her sneak peek since her wedding two weeks ago!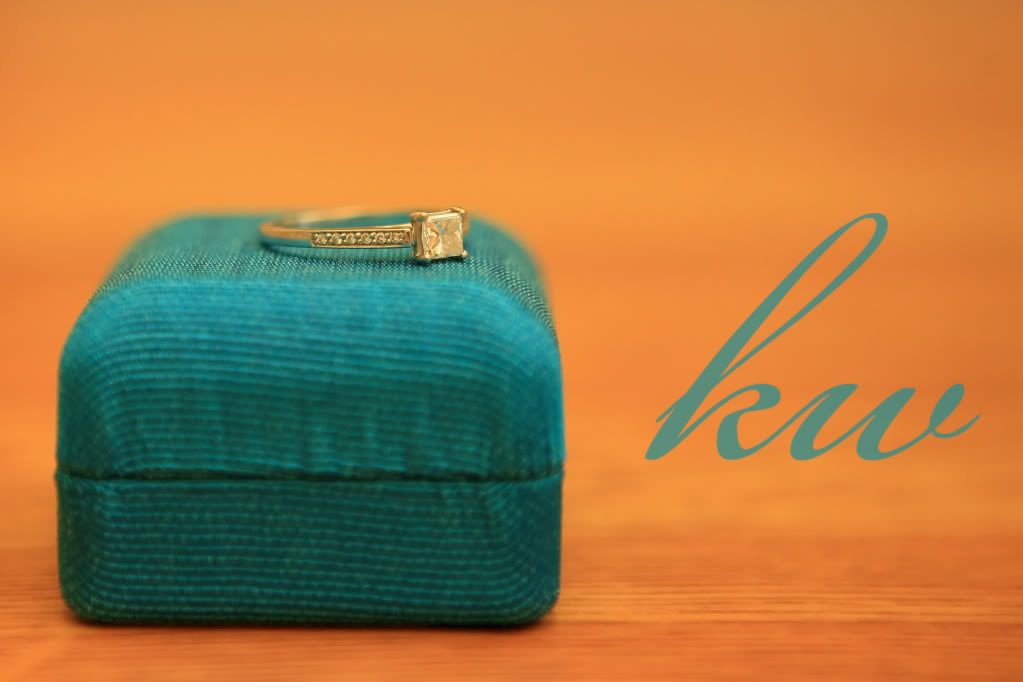 On the phone the week of the wedding, I ran through my ideal timeline. And that's when I knew Colleen was the perfect bride to work with…so laid back. And when I arrived at Palma Sola Botanical Park, Craig, her groom, was taking a little nap on the porch while the ladies got everything ready for the reception. Now that's relaxed. 🙂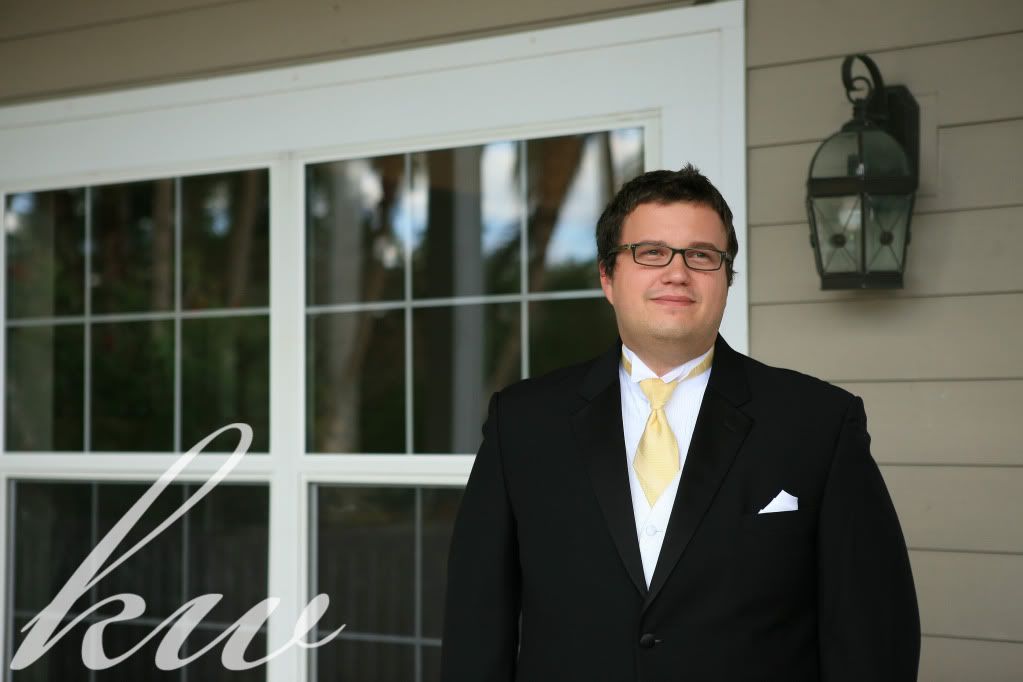 Colleen really carried her color scheme throughout the whole day, including in the bridal suite, where the walls were even painted yellow.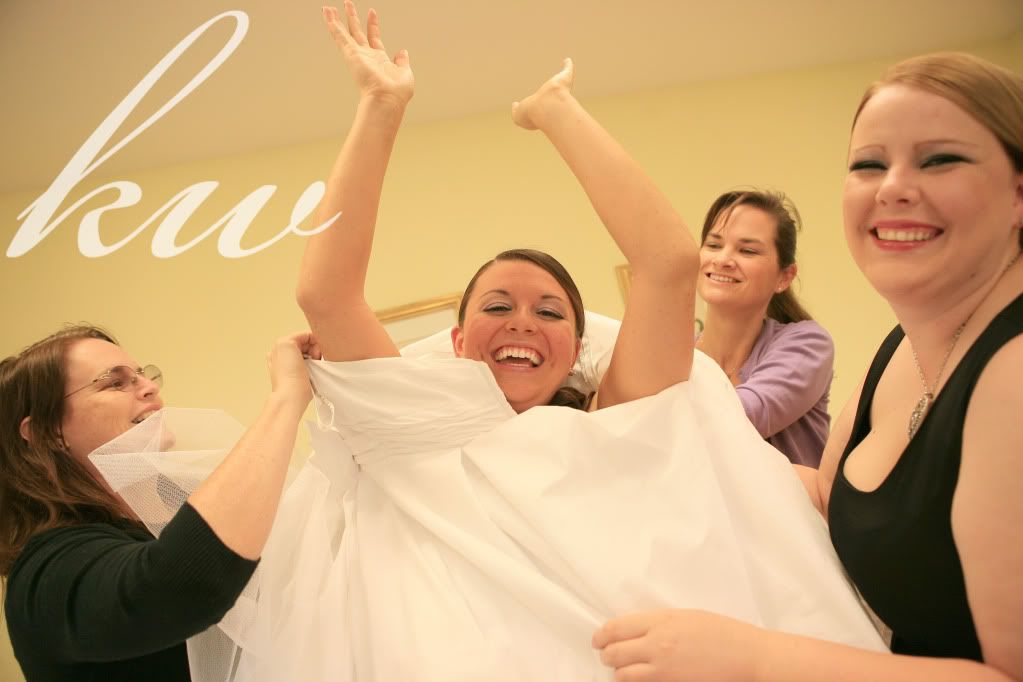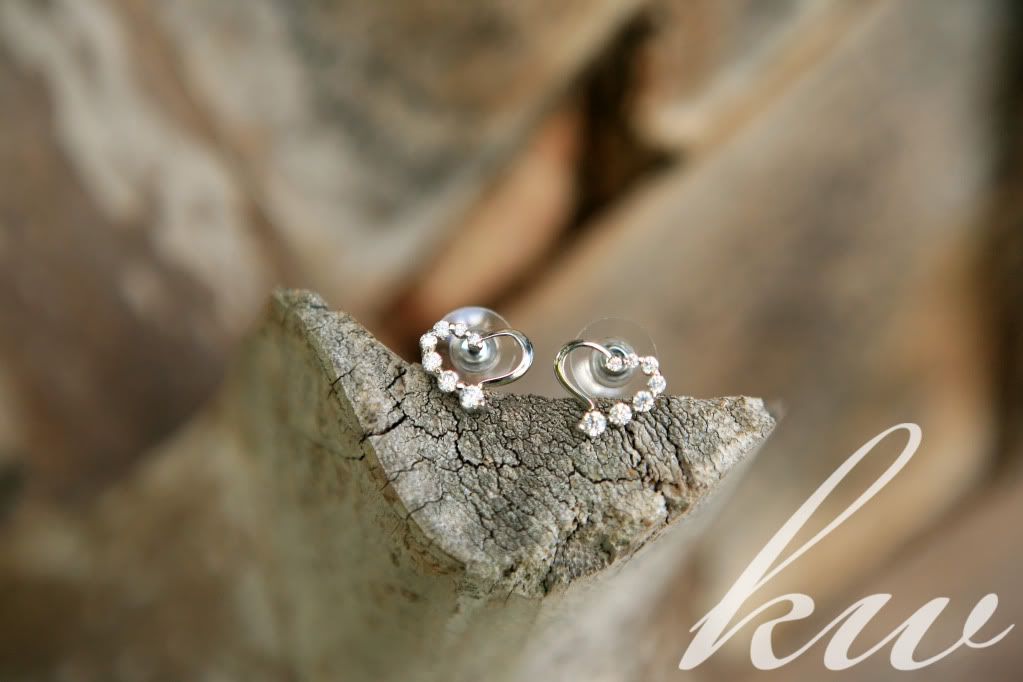 I love eyelash shots!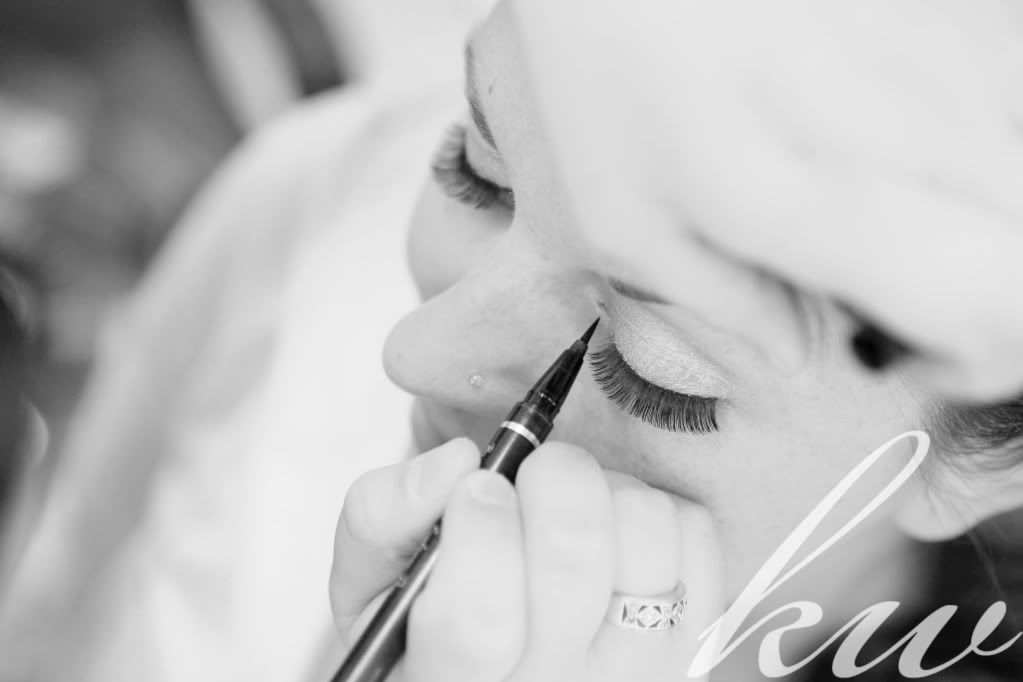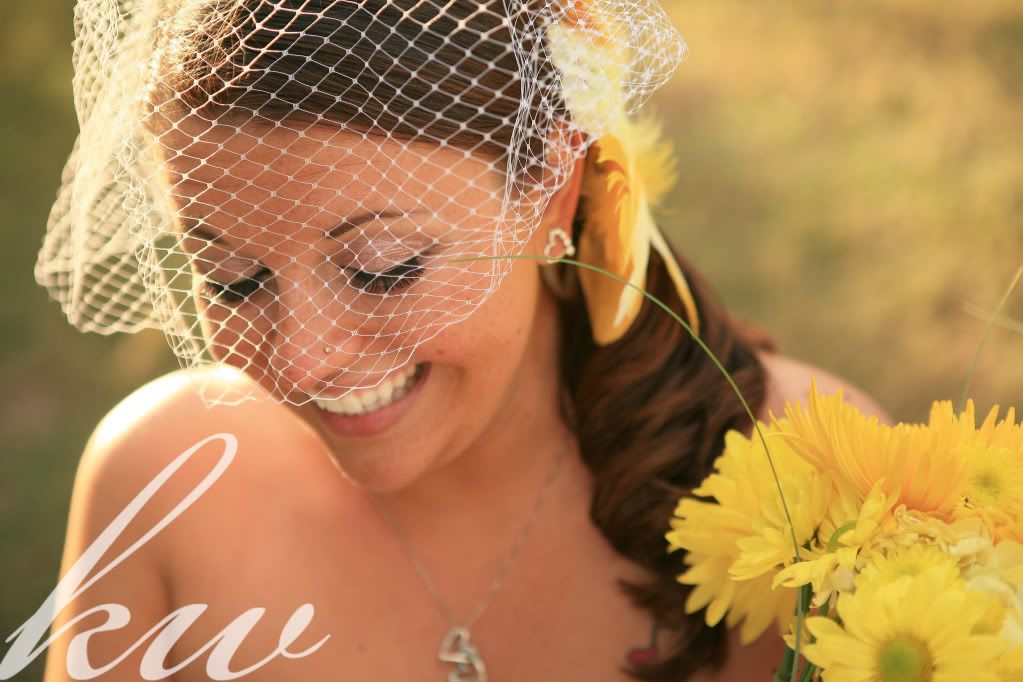 You can tell she's a Florida bride since she was *glowing* with a golden tan on her wedding day. 🙂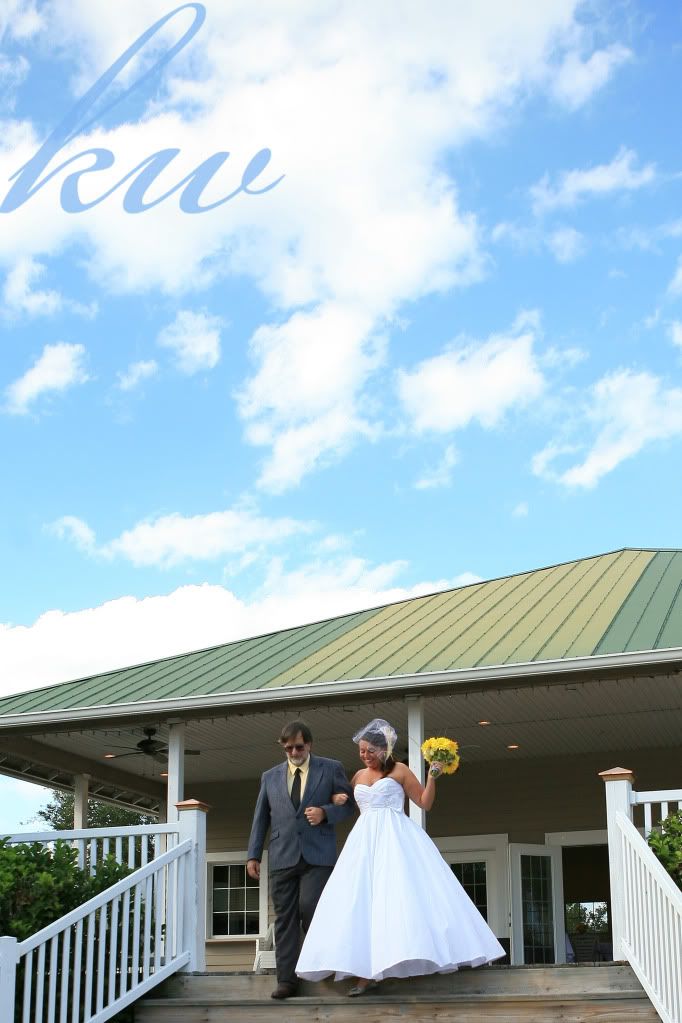 She assembled all of her own bouquets and centerpieces the night before, truly a labor of love. And her mom pitched in and made her cake, which was enormous! And this was no homemade looking cake, either. There were three huge layers with tons of filling inside, including a pumpkin filling, perfect for fall. The outside was covered with a fondant black and white damask pattern.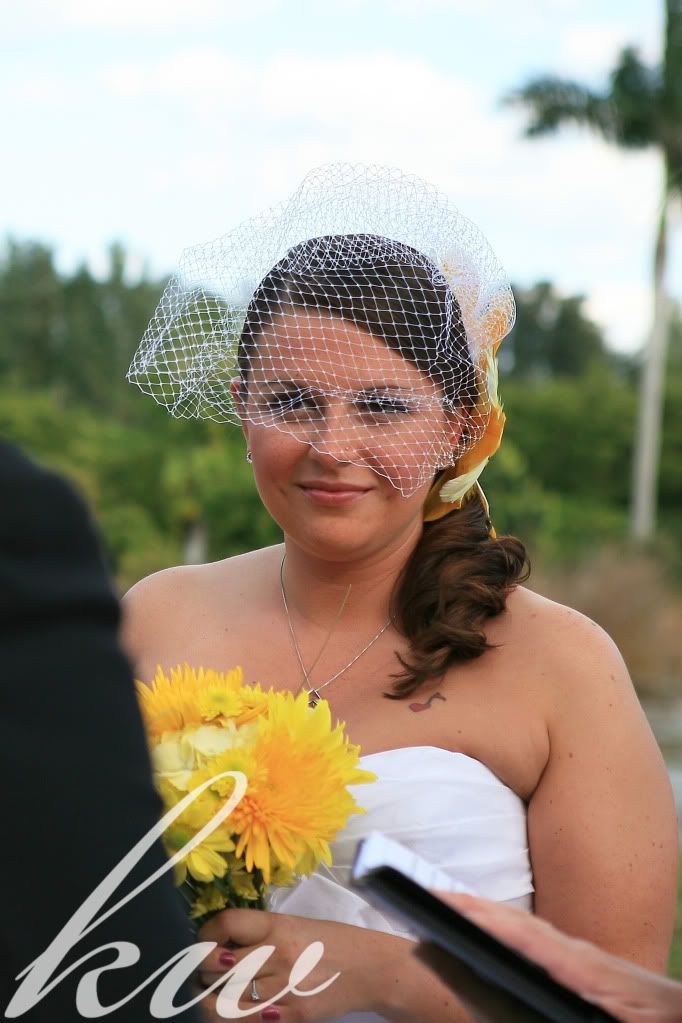 But Colleen loves cake, she told me, and her day-of coordinator told me she loves cake so much that she incorporates the word "cupcake" into her Twitter handle. (I'm not on Twitter, so I don't know how all that works!) 🙂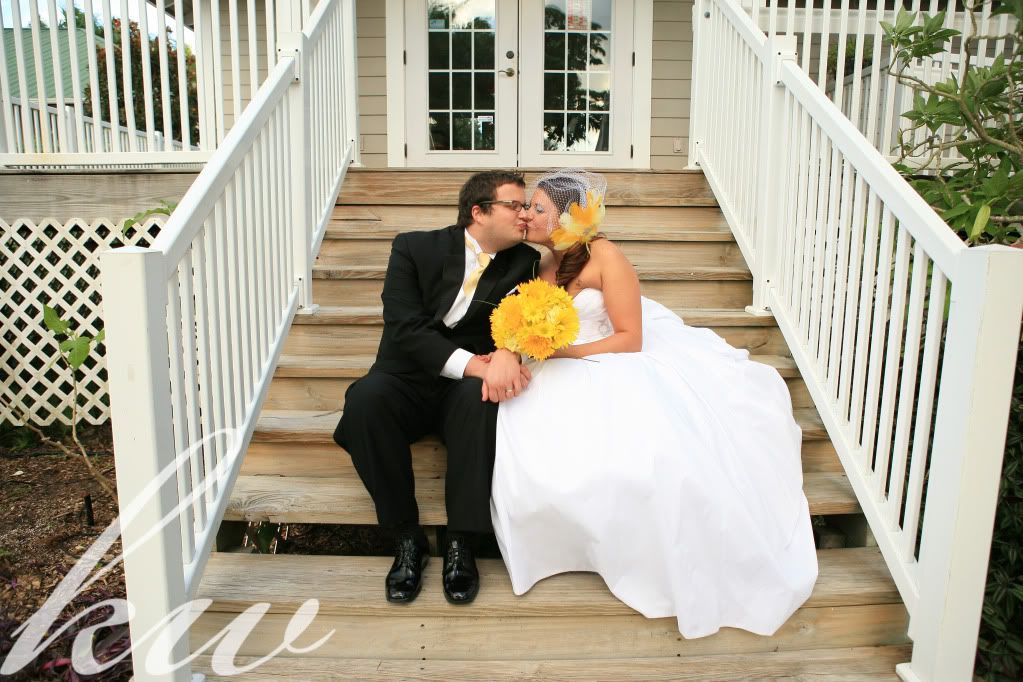 Colleen and Craig met while at work and have a very deep bond. During their wedding reception, there was a medical emergency with a guest. Colleen and Craig were excellent hosts and made sure everyone was attended to and that the guest was okay, always putting others first. Definitely no bridezilla here! And they still found a way to carry on in a respectful manner for the remainder of the party. It just shows you how awesome they are as people and as a couple.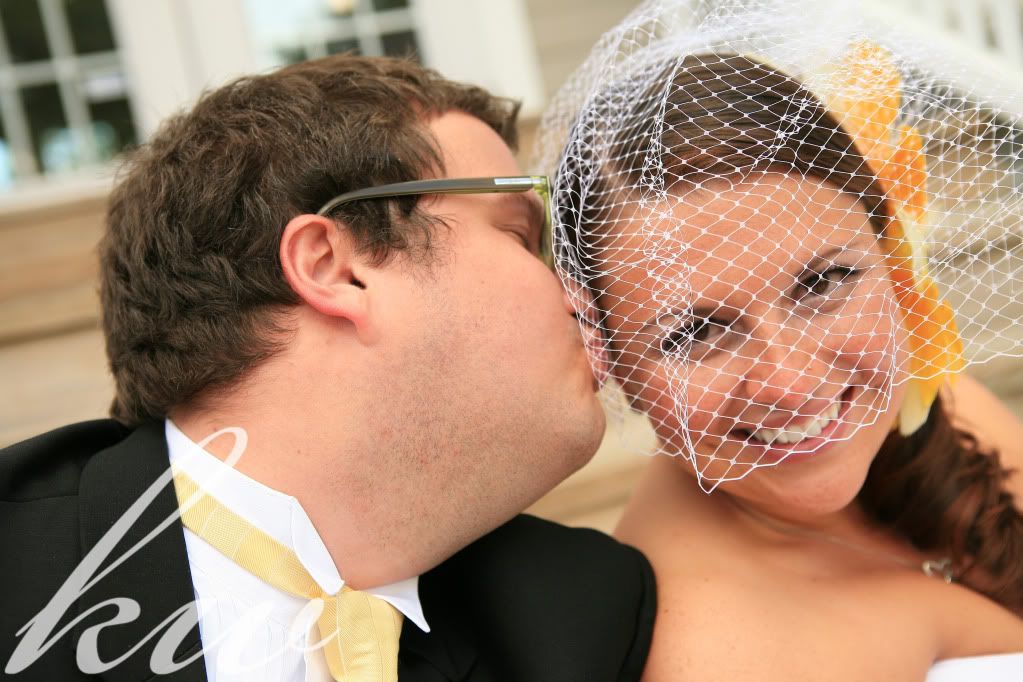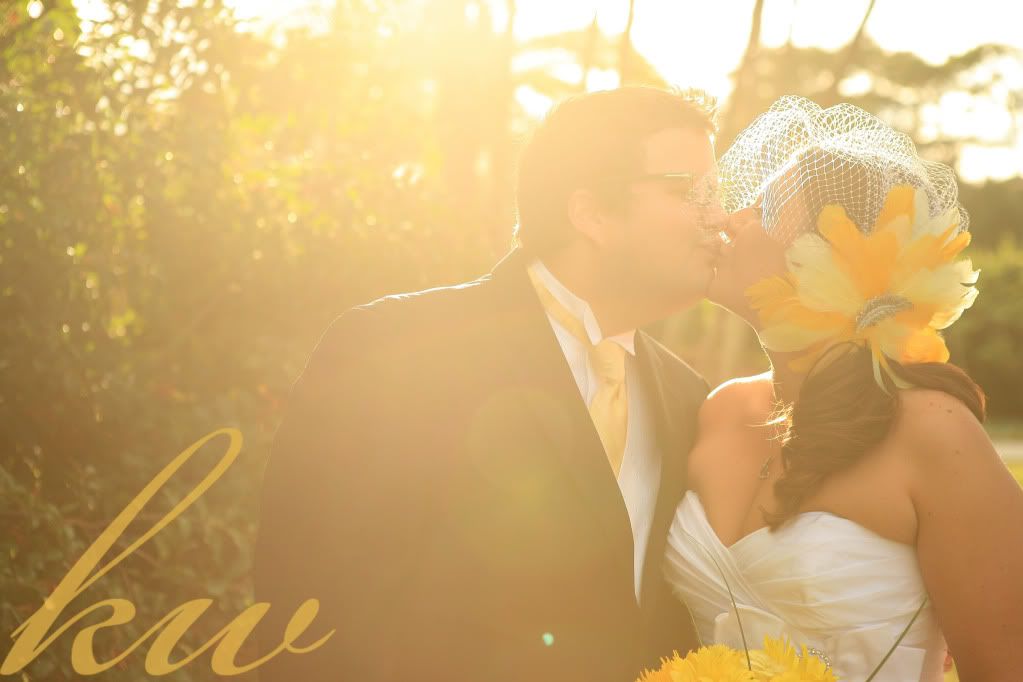 And then they headed out for a unique honeymoon, a Florida road trip. I hope you two had an awesome time at your many destinations and at Harry Potter at Universal Studios! 🙂 It was such a pleasure to work with you!