I've been looking for many months for the perfect album offerings for my clients. I know several of you have emailed asking me to create an album for you, so it was time to start collecting and examining samples.
As big as a cell phone, high quality leather (or linen, your choice), and holding twenty images, mini albums are my first offering in my album line. The pages are thick and the printing is of the highest quality. The books last for many years, truly heirloom quality.
At just 4″ by 4″, you can throw them in your bag (in the cute black and white slipcover to protect it) or leave them on your desk at your office. You can use them as a parent album for mom and dad or your new in-laws or even create them for your bridal party. You can keep them for years to come in their slipcover or leave them out on the counter to look at all twenty pages often.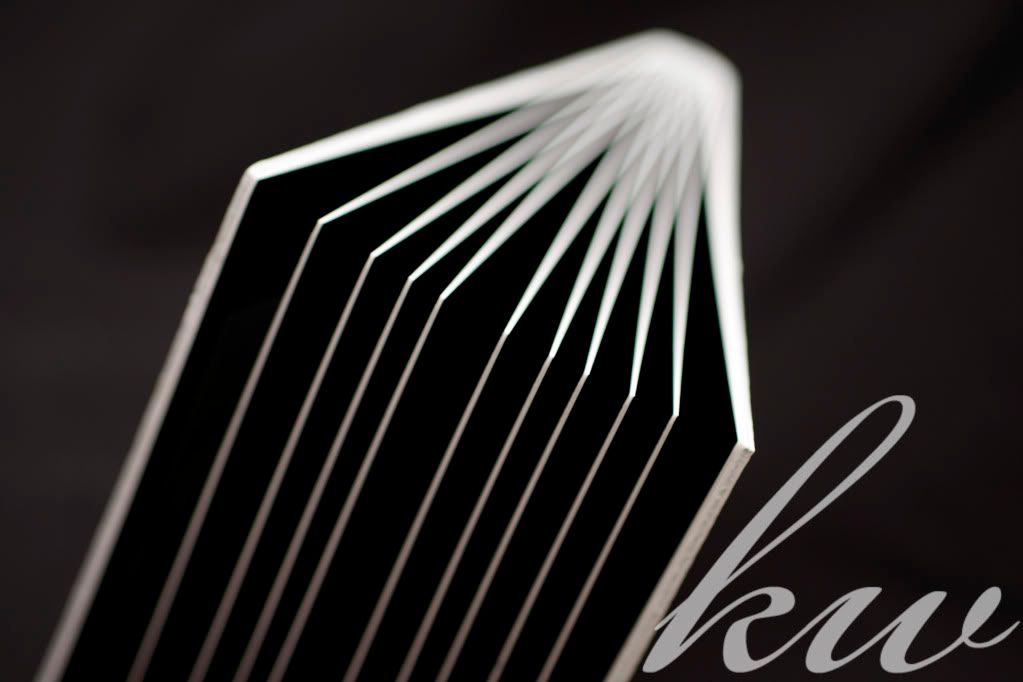 The best part is, they come as a set of two for one low price! So it really does make a great add-on to your wedding coverage and lets you have a printed product for parents or grandparents or even for yourself. If you haven't had the time to make a large album or scrapbook yet, this product lets you show your wedding photos in print instead of having to say to those that ask "Oh, we haven't had time to print any yet!" (I am guilty of this. I've been married twenty-one months and have yet to frame a single photo!)
Minis are not just available for weddings either, but can be purchased for high school seniors, newborns, and family sessions too.
I look at photos constantly on my computer (and maybe you do too, even on your phone), but let me tell you, nothing beats the color, the sharpness, the pop, and the look of these printed images.
I wanted to keep my first sample classic, with a white leather cover and black page spreads, but custom design is also available, including your choice of seven cover colors. Current and former clients, contact me for your price quote via email or phone and I'll get working on your minis right away.
Larger size albums will soon be available as well!