Goldie is one of eleven kids, every single one of them so sweet, kind, and welcoming. When I first sat down with her and her sisters in their historic home, I felt like family. The house was abuzz with activity, as the wedding was just a few days away!
Goldie sat down with me and we looked at her older sisters' beautiful wedding photos as I familiarized myself with the customs and traditions of an Orthodox Jewish ceremony. I noticed that Goldie wasn't wearing an engagement ring, but rather a beautiful bracelet. She explained that another piece of jewelry is given when you get engaged, but you receive both your typical engagement ring and a plain wedding band on the big day.
Goldie and Dovid were introduced to each other at the Omni William Penn in Pittsburgh, a historic hotel downtown. On the day of the wedding, we actually took a few images in the very spot that they met, incorporating some of their history as a couple.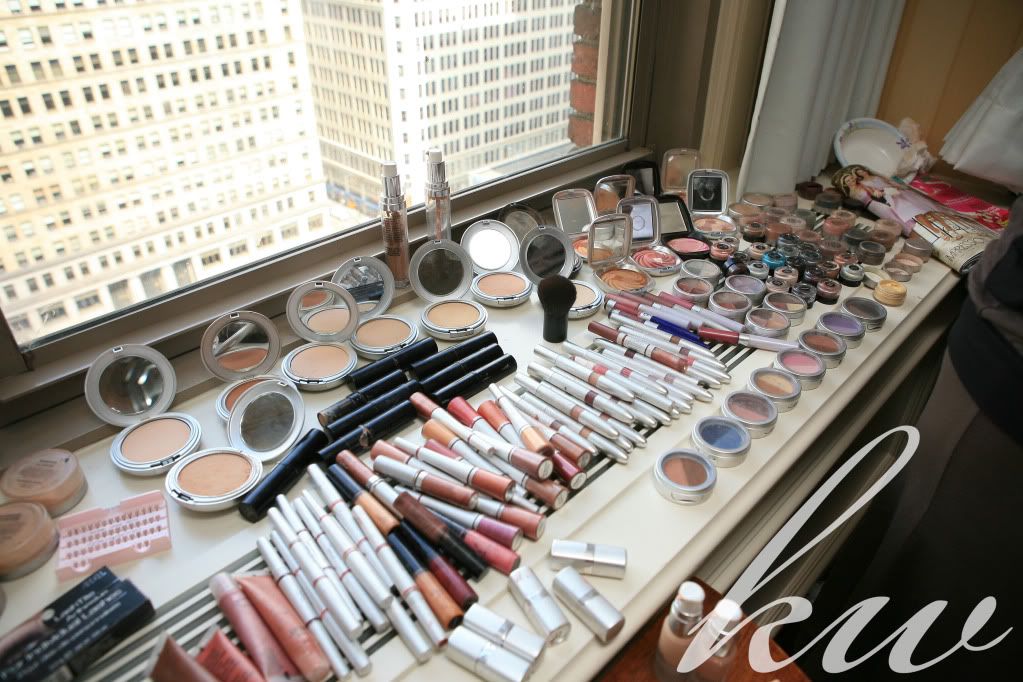 The day started with Goldie and all the ladies getting ready in the large bridal suite. There was so much activity, everyone was busy! Goldie was praying while getting ready from a special prayer book.
With a huge smile on her face, she told me it had been a special surprise gift from Dovid. I think it is awesome when a groom surprises the bride with a gift that morning!

I see that one of Goldie's little brothers placed a sticker on a prayer book!
Goldie's sweet sisters (especially Chani, Chaya, Chassi, Nahama, and little Shira) guided me through the order of events you will see here.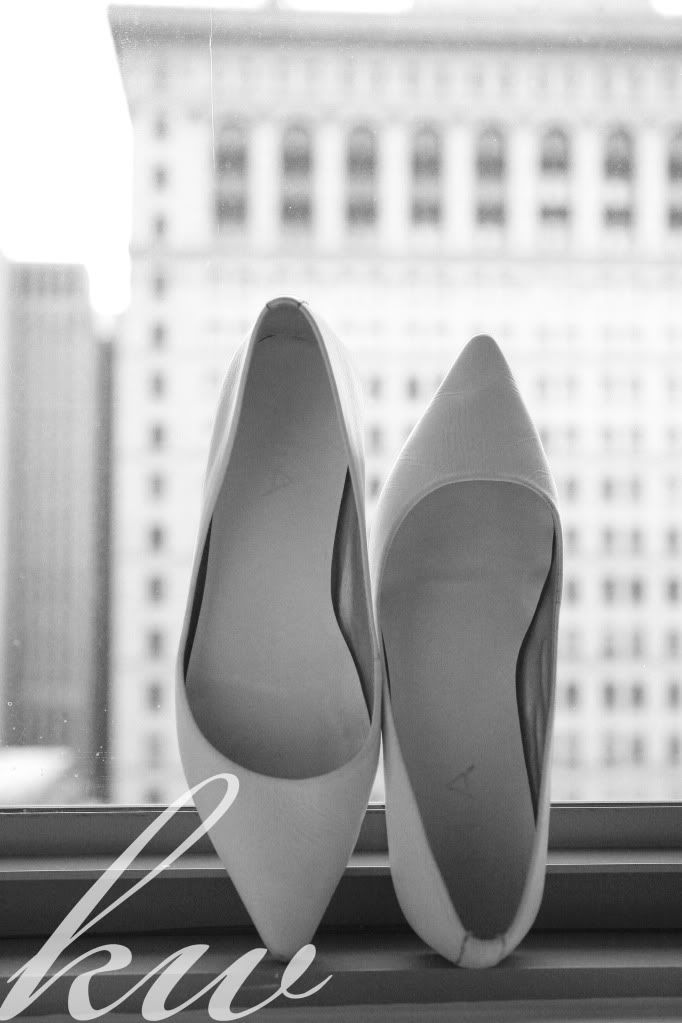 Then, there are typically portrait sessions for each side of the family. We started with the Kallah's (bride's) extended family portraits, then moved on to the Chosson's (groom's) family portraits. The Kallah and Chosson haven't seen each other yet, but they soon will.
The style of photography should reflect the style of the wedding in my opinion, so for this wedding, I decided to spread my wings and do more traditional portraiture, as Goldie pointed out photos she liked that were more along those lines. While posing her for this shot, she said to me "I don't want to have a lot of attitude in my shots."
Don't worry, I don't think she could ever, ever possibly have an attitude as she is just such a sweet, joyful girl. 🙂
This one is especially for Sara, Goldie's mom. 🙂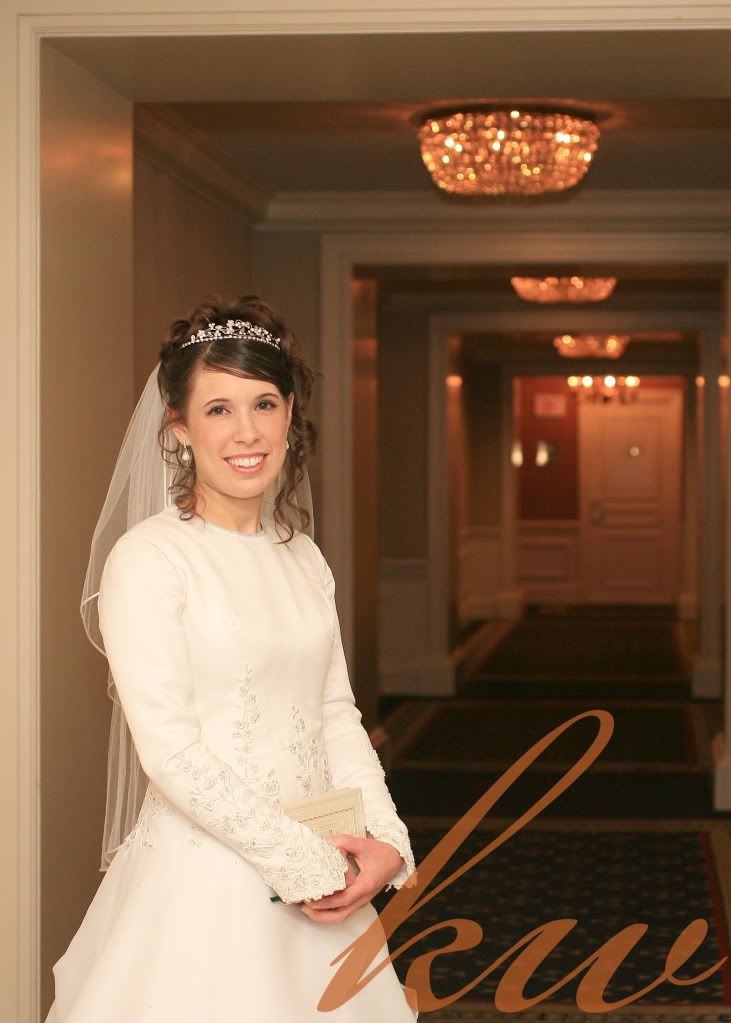 All the ladies gather for a reception, Kabosas ponim.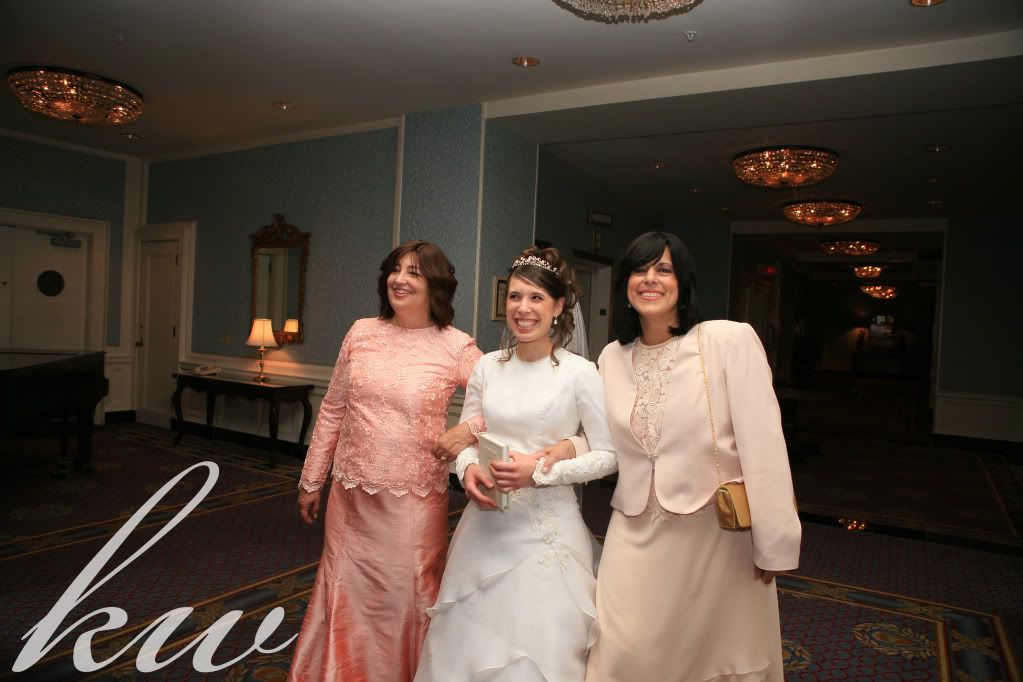 This is a receiving line, and the Kallah greets her female guests here. The Chosson and the men gather in a separate room for the signing and reading of the ketuba.
After this, the Kallah's mom and the Chosson's mom break a plate together.
Then, Dovid is escorted by both fathers to the bride for the bedeken while songs are being sung and a saxophone played.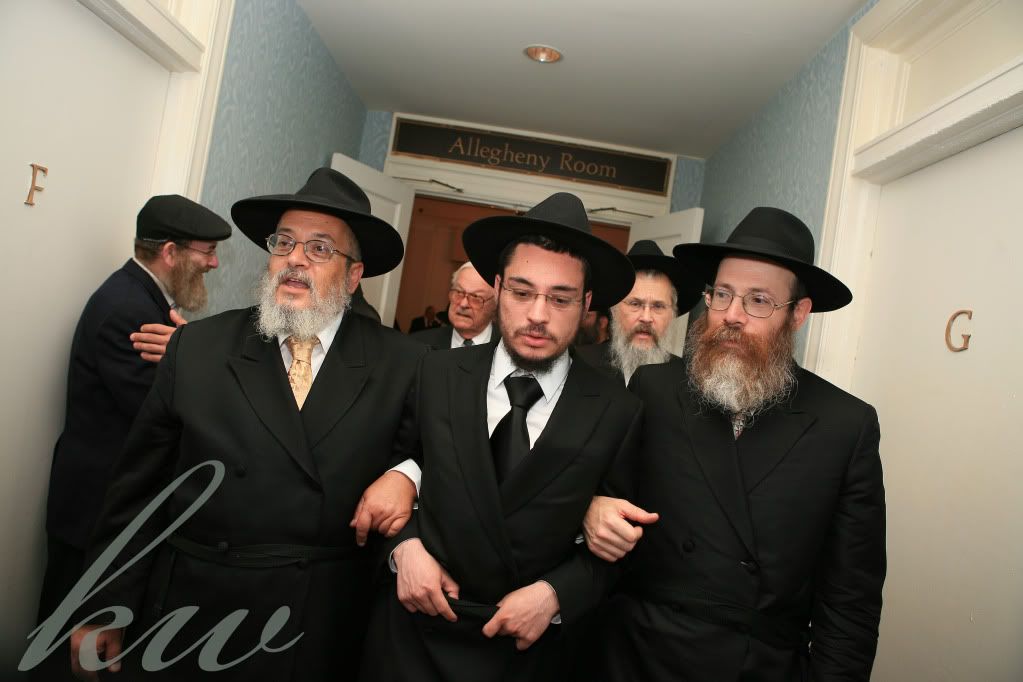 It is at this point that the veil is placed on the bride's head by the groom.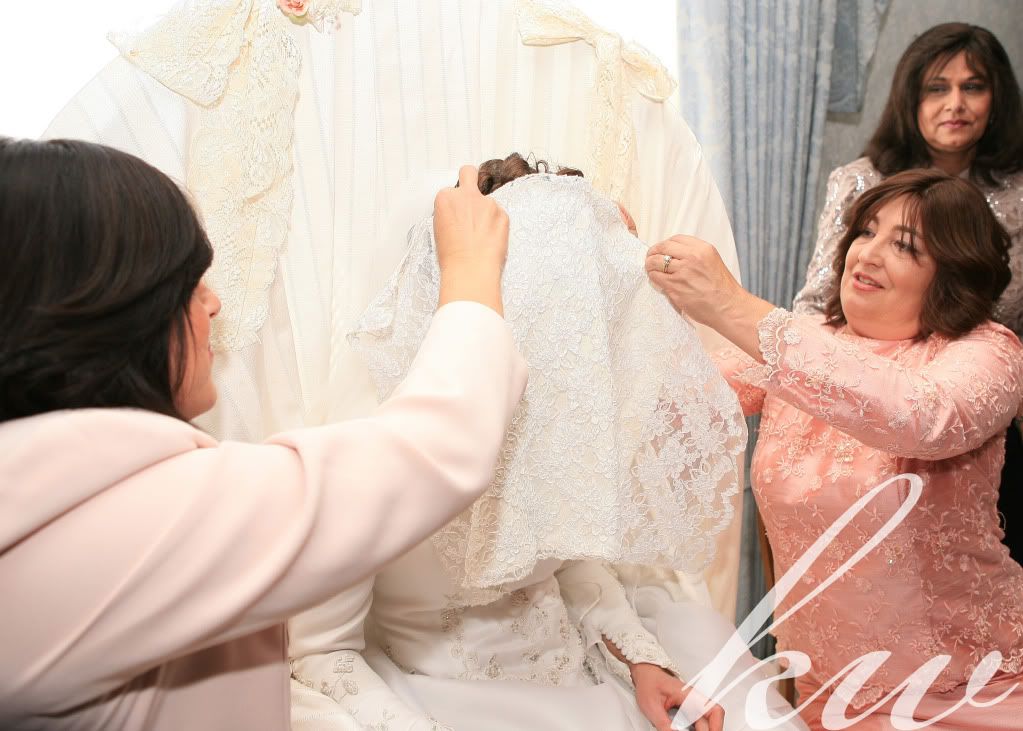 After the bedeken, the Chosson is escorted to a room where he dresses for the ceremony and removes any knots, such as on the laces of his shoes or on his necktie. This is to symbolize that he is coming to the marriage free of anything holding him back, free of binds.
Goldie and Dovid were escorted to the chuppah. Goldie's little brother had a place of honor holding the chuppah.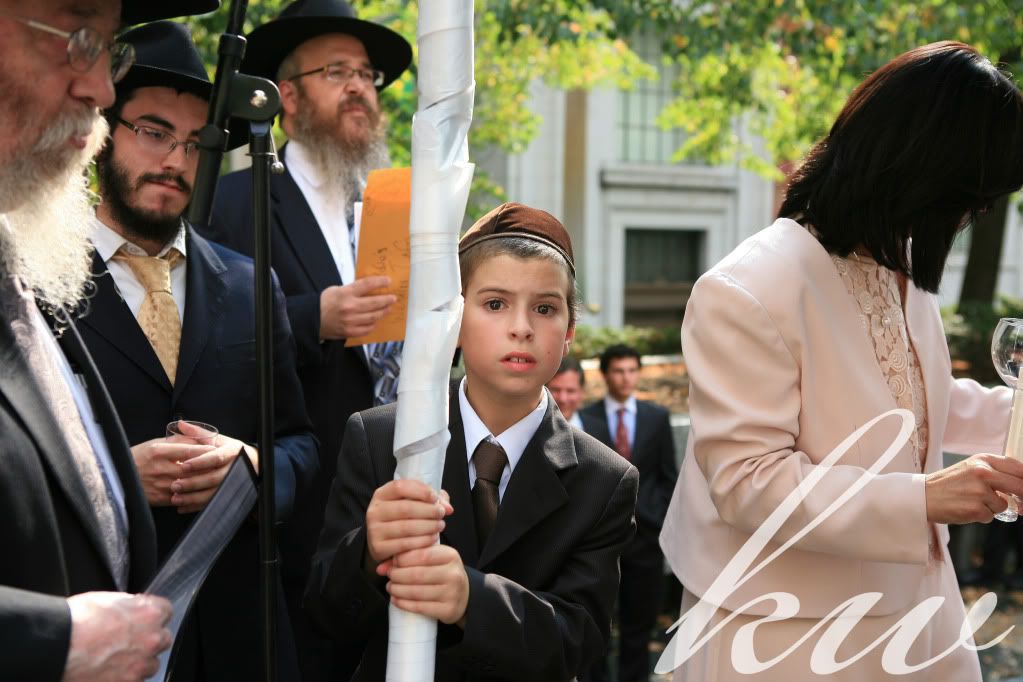 The ceremony is always done outside, as close as possible to the stars. There are seven blessings performed, and then the Kallah has a ring placed on her right index finger by the Chosson. There is very limited space under the chuppah, but it is important to capture this moment.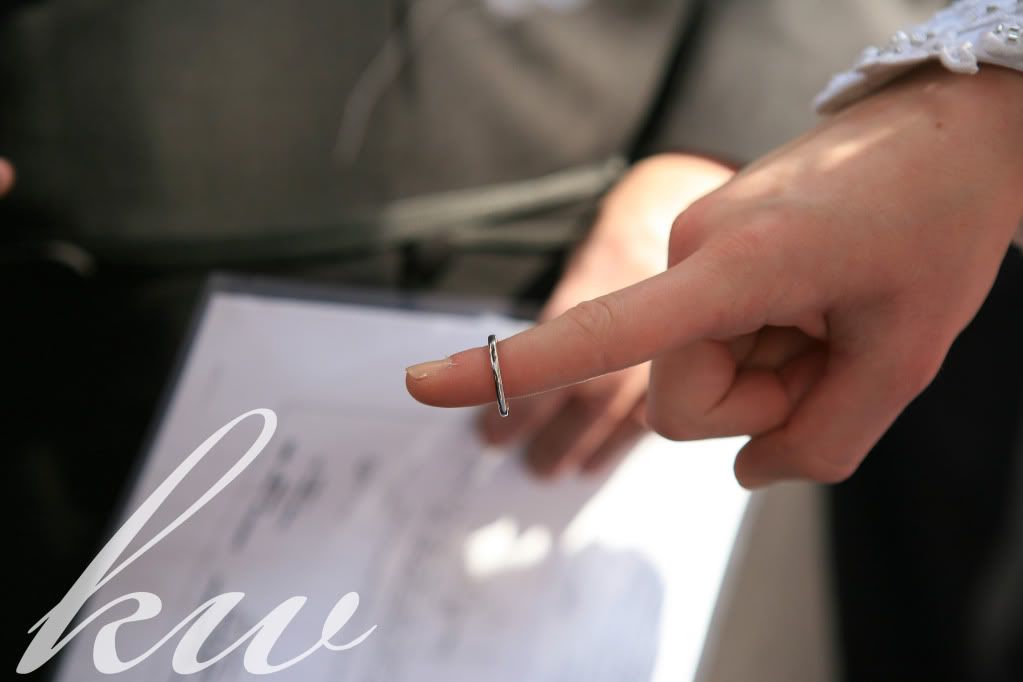 When the cup is broken under the Chosson's foot, the cry of "MAZEL TOV!" goes up amongst all the guests.
After the chuppah, the bride and groom retire to the Yichud room to break their fast and spend time alone. After another family portrait session, Goldie, Dovid, Bob from
All Pro Video (they're FABULOUS!) and I all headed to a little park across the street for some photos.
In Orthodox culture, men and women do not show outward physical affection in public, so many of the photos you see from Christian weddings, such as kissing photos, aren't done. Instead, we got creative. Love the smile!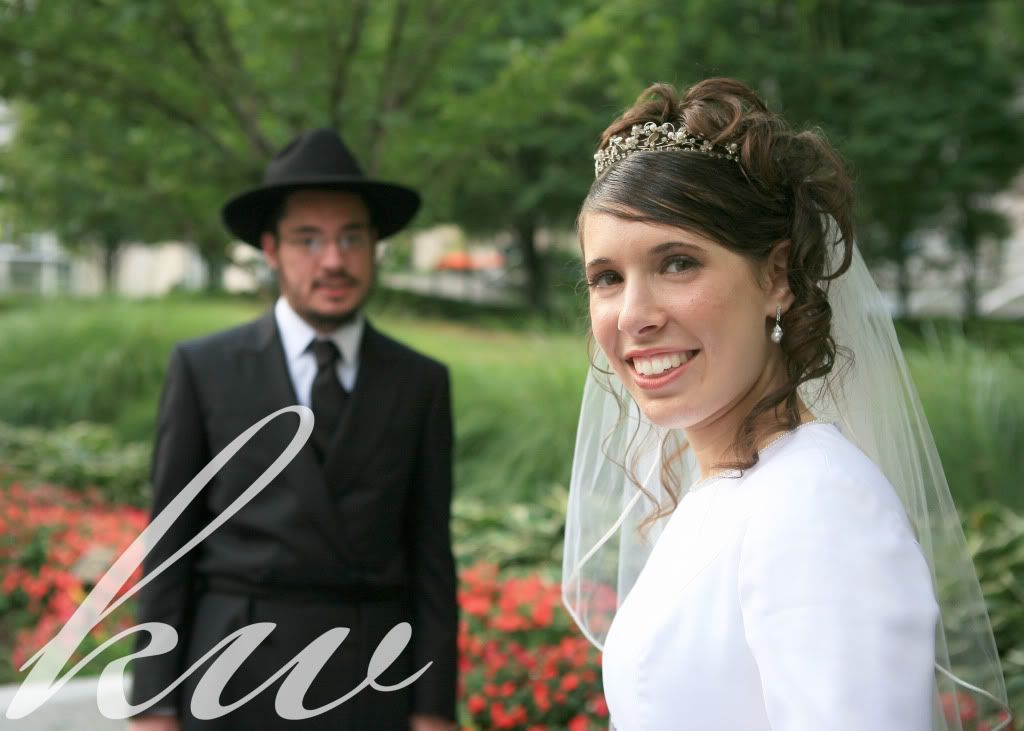 Then the bride and groom are announced and dance with their respective genders in the ballroom. The bride dances with her mother, her new mother-in-law, her grandmas, then her married sisters, then her sisters-in-law, and then her single sisters. The men do a lot of fun dances too, climbing up on tables, hoisting each other into the air, and jump roping!
At one point, Chassi called out to me on the dance floor and I came over with my camera, thinking there was a special moment to capture. But she just wanted to dance with me! It was so sweet, and then I danced with Goldie too. I never dance at weddings when I'm working (no time!), but for these amazing young women, I just had to make an exception. We whirled around and around in a circle and I was laughing and out of breath and felt SO, SO happy for Goldie and Dovid. The joy of all the whirling, twirling, jumping, leaping guests just overtakes you.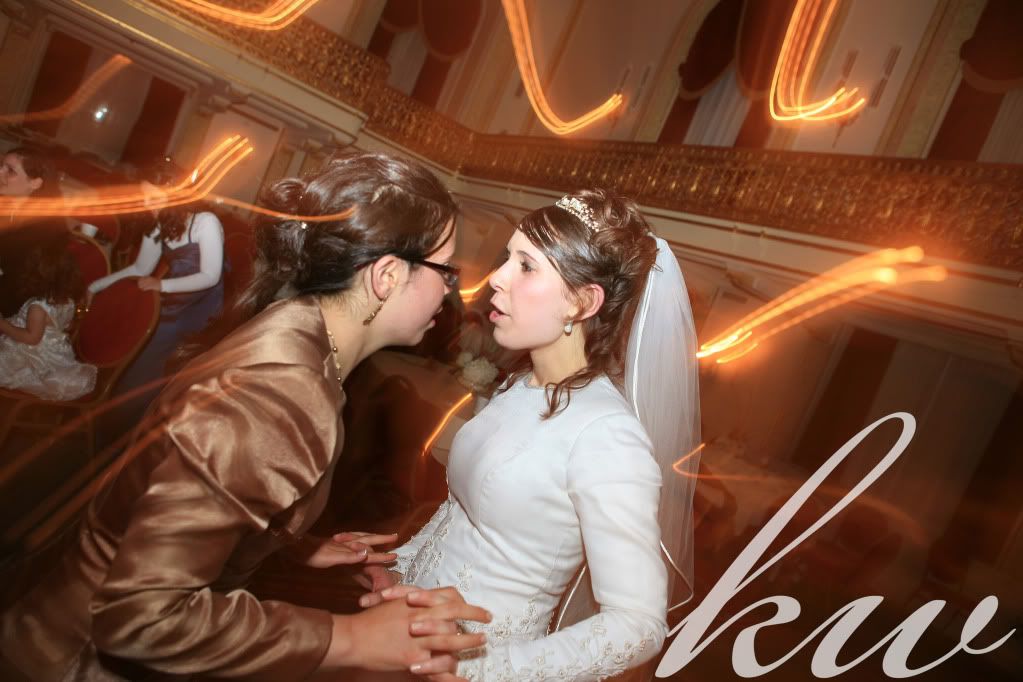 After a final blessing and prayers, called the Benching, it was time to say goodnight to the new couple and the wonderful, sweet Weinstein girls.
Mazel Tov, Goldie and Dovid!