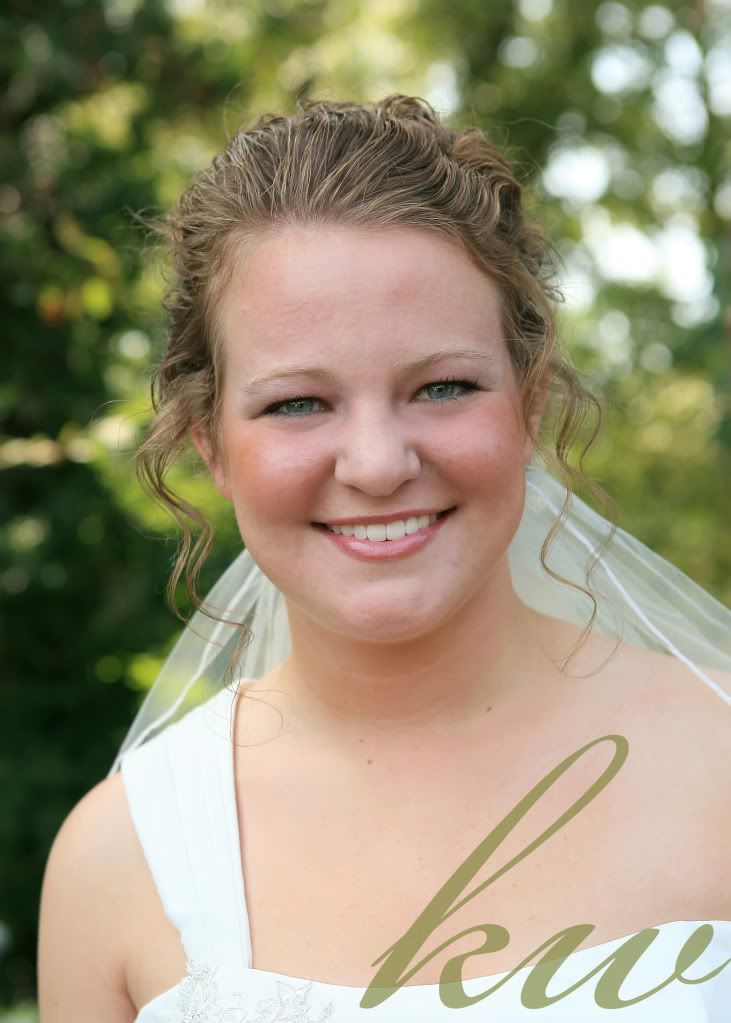 Last month, Amy and Tom tied the knot in a heartfelt ceremony in the church where Amy grew up. I knew Amy a little while she was growing up since she was my friend's younger sister. When we were kids, Amy had a little hamster named Mindy, I believe.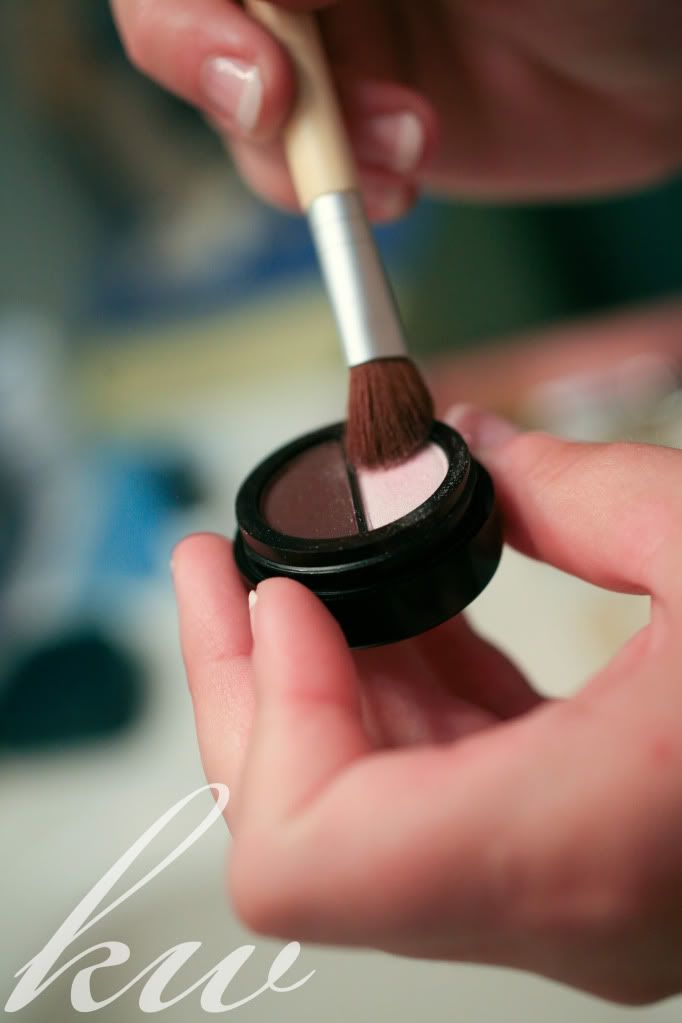 And on her wedding day, as Amy applied her makeup, her dad reminisced about Amy trying out middle school soccer. He laughingly said "I don't think they ever won a game."
That little girl is all grown up now and married! 🙂 This wedding was a perfect example of how beautiful the day can be when the couple are meant for each other, a perfect fit.
After listening to the toasts at the reception, I got a true sense of what good people Amy and Tom are. They met while volunteering at Habitat for Humanity. They share a love of animals. To quote Amy's matron of honor and sister, Allie, they are sacrificial in that they are always giving to others. When Allie's husband was deployed, Amy moved across the country to help her with her young daughter for almost a year. Tom came to help too.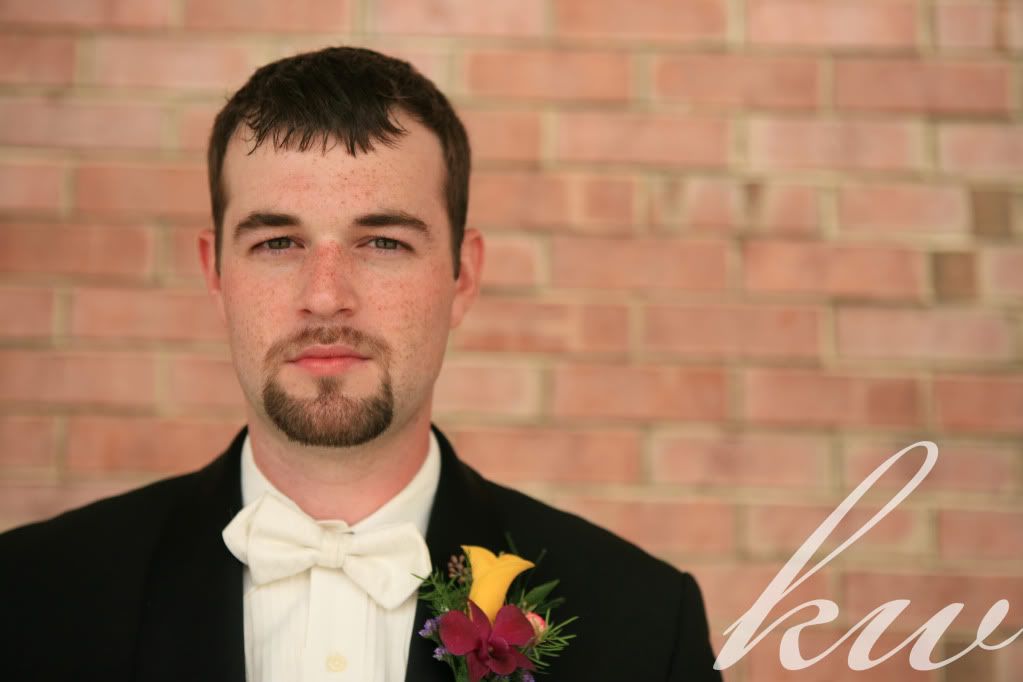 The wedding day was full of fun and laughter and some tear-up moments. Amy started off at the hair salon.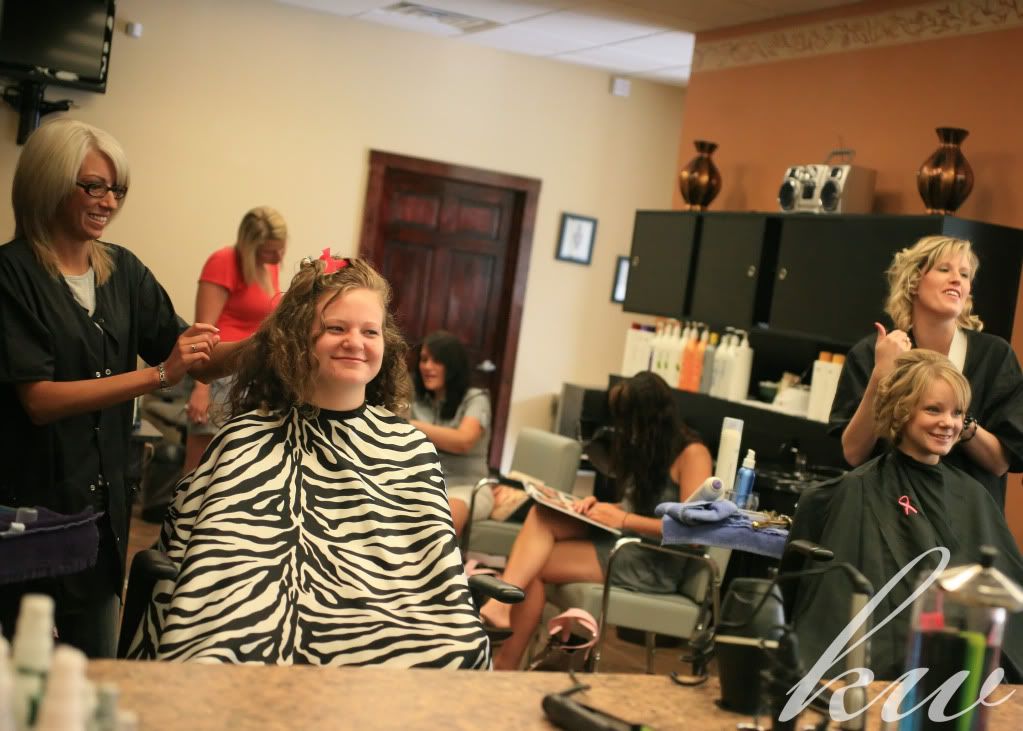 She was a super laid back bride, no stress about anything all day, and that's the way it should be. When things got a bit off schedule, Amy just rolled with it. She was so easygoing that, the night before, her sister had to prod her to get her moving to pack for her Key West honeymoon, as she was leaving just hours after her last dance! 🙂
After getting her hair done, we headed back to the house where she grew up. It is always more personal when the bride gets ready and dressed in her family home.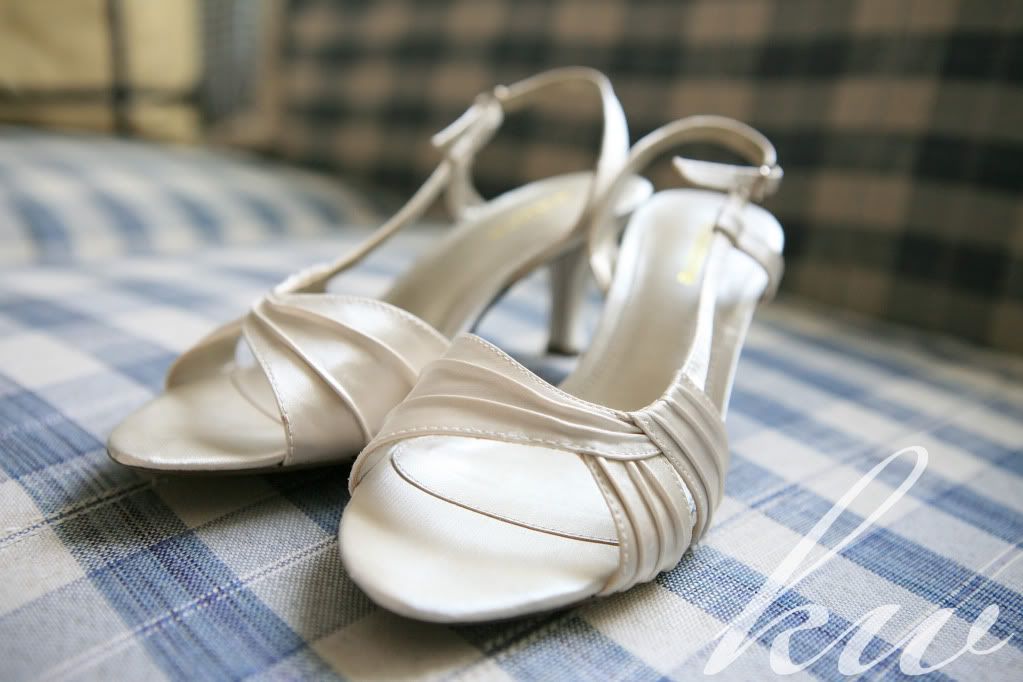 Amy's gown was unveiled and it was gorgeous. I love it when brides go for a different cut than strapless and the one-shoulder gown was no exception.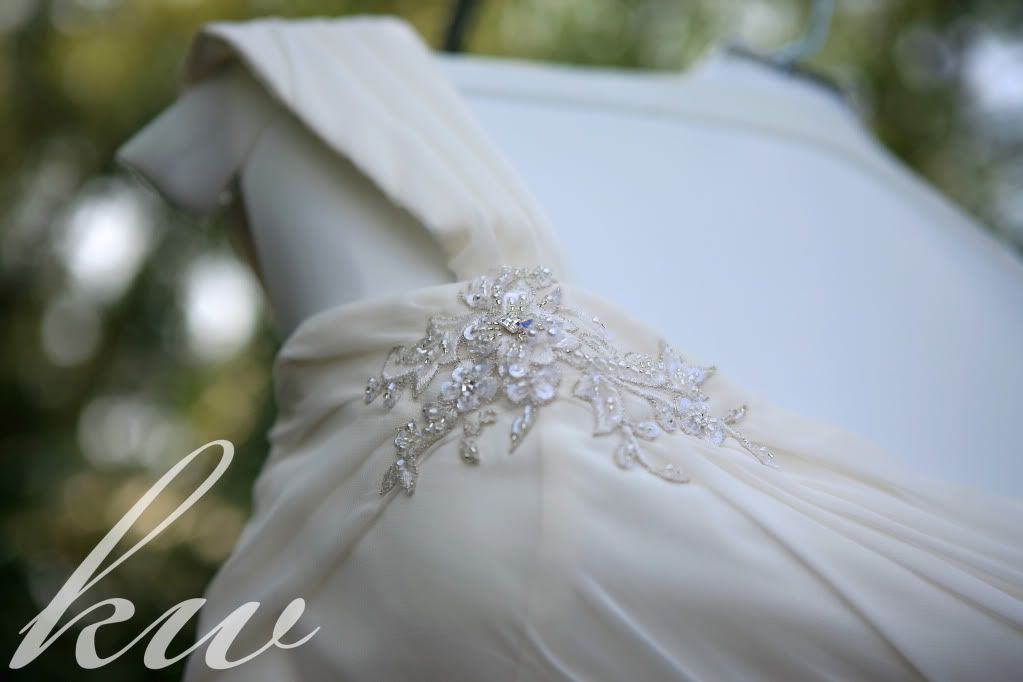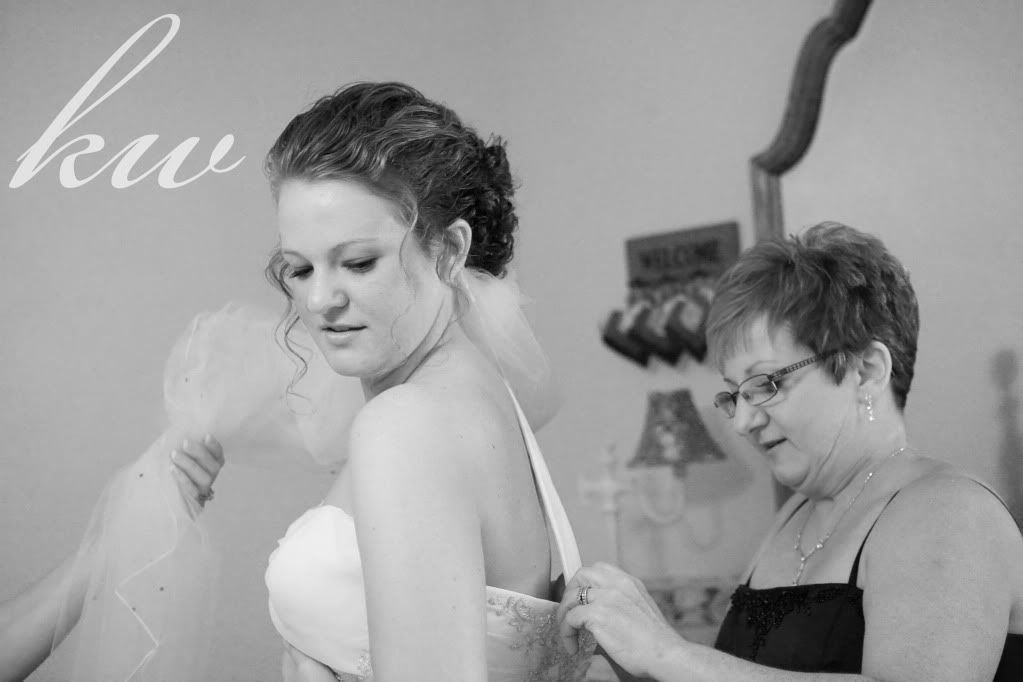 Tom and Amy get along great, but there is one little thing that is a sticking point…Tom's not a Steelers fan! Being from central PA, he doesn't share the Steelers love. So Amy surprised him with a Steelers garter just to tease him a bit.
The flowers for Amy and Tom's big day were perfect, as Amy's dad is a florist. And Mr. Breitinger pulled a great practical joke on Tom by making him a Steelers boutonniere and pretending he was going to have to wear it on the big day.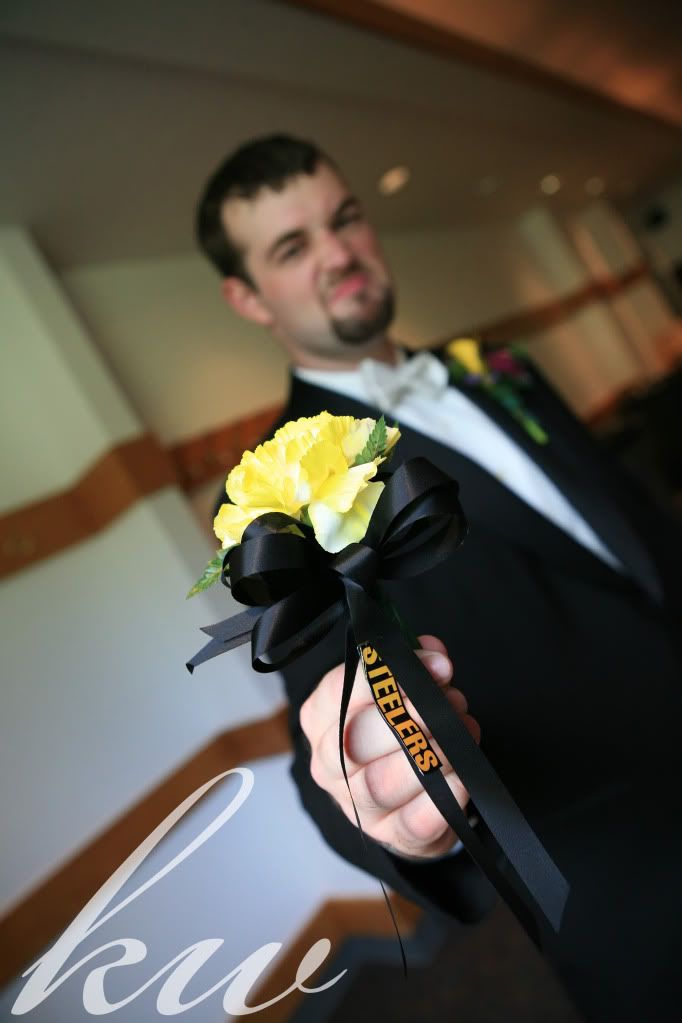 There were some tears during the ceremony too during the readings.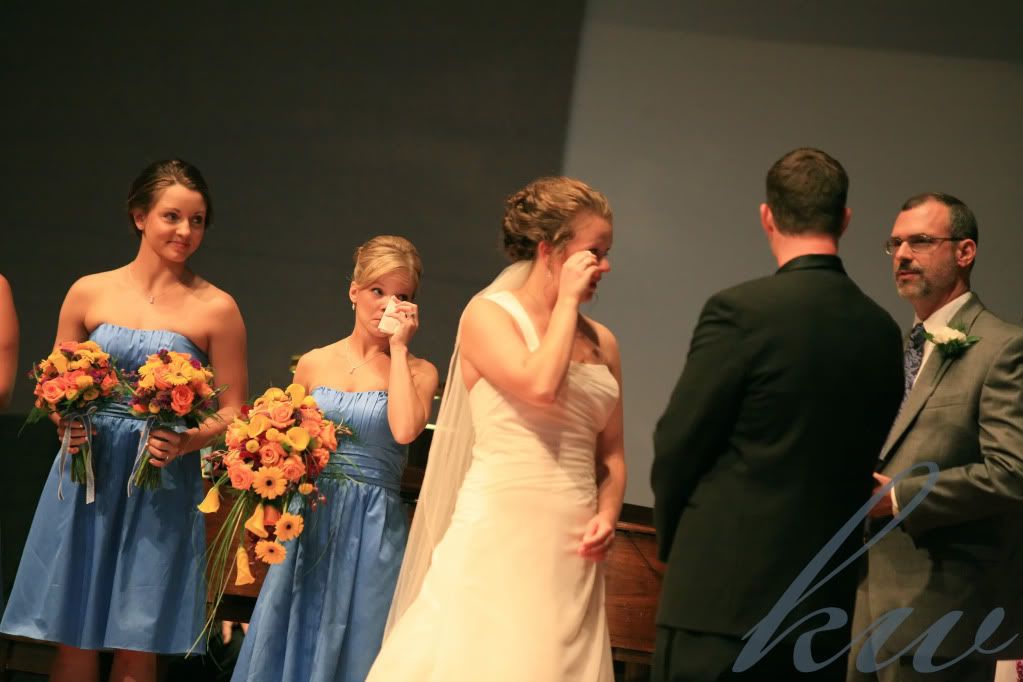 And then it was time for a quick portrait session with the new Mr. and Mrs. It was REALLY hard to choose just one shot from this series, because there were a lot that I felt really reflected them as a couple: romantic, fun, and some very tender moments.
Afterwards, Amy and Tom kicked off the party at Westwood Golf Club.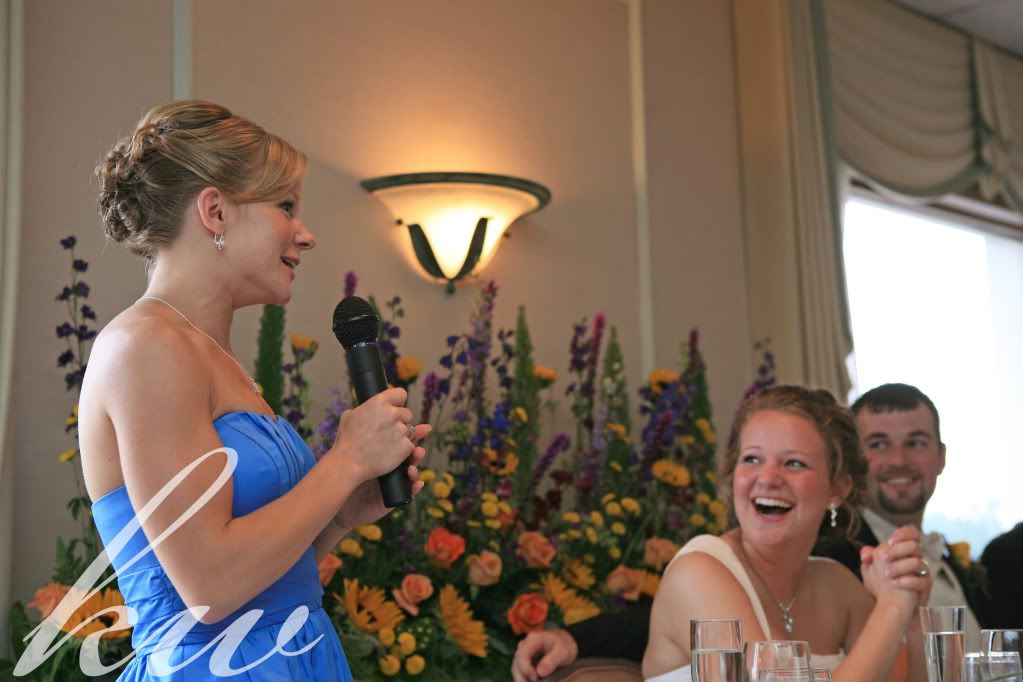 Tom and his groomsmen had some crazy moves on the dance floor, but the best images were made when the newlyweds embraced and shared their first dance. While they were dancing, I started thinking about one of the readings from their ceremony. It was from 1 Corinthians 13, which many people use as a reading for weddings, but which really, really fits Amy and Tom's relationship.
"Love is patient; love is kind; love is not envious or boastful or arrogant or rude. It does not insist on its own way; it is not irritable or resentful; it does not rejoice in wrongdoing, but rejoices in the truth. It bears all things, believes all things, hopes all things, endures all things."
I hope you two had a wonderful honeymoon and are enjoying your time as newlyweds! It was my pleasure to work with you and your families!