They grew up on opposite sides of Pittsburgh. The possibility for a meeting was there, and they were already destined to be together, but for over twenty years, their paths never crossed.
Ryan was on one side of the city, while Ashley was growing up in my neck of the woods.
We became fast friends. While Ryan was playing baseball and doing other boy things, Ashley (among many other activities) agreed to act as my very first model for my photography.
The summer when we were sixteen was the summer that I started to get an interest in photography. I wanted to do a little shoot. I had a Kodak 35mm camera purchased from Walmart for about $30, two prop hats from my mom's closet, three willing friends, and absolutely NO clue what I was doing. Like every photographer, I sometimes still feel like I have no clue what I'm doing, but I know so, so, so much more than I did in July 2001.
For example, I always shot with film (yes, we only had film cameras back then, believe it or not) that was ISO 800. Why? Because the package advertised that it was good for "fast action." I wasn't shooting NFL football games- I was shooting simple snapshots of friends, so I have no clue why I would always get 800 speed film!
But Ashley and two other friends (Kaitlin and Kimmy J, if you are reading this, do you remember this day?) came with me one summer evening. We went to a local park by my parents' house and did some silly poses.
I'm embarrassed to show my work from way back then, but I scanned my capture of Ashley from that day: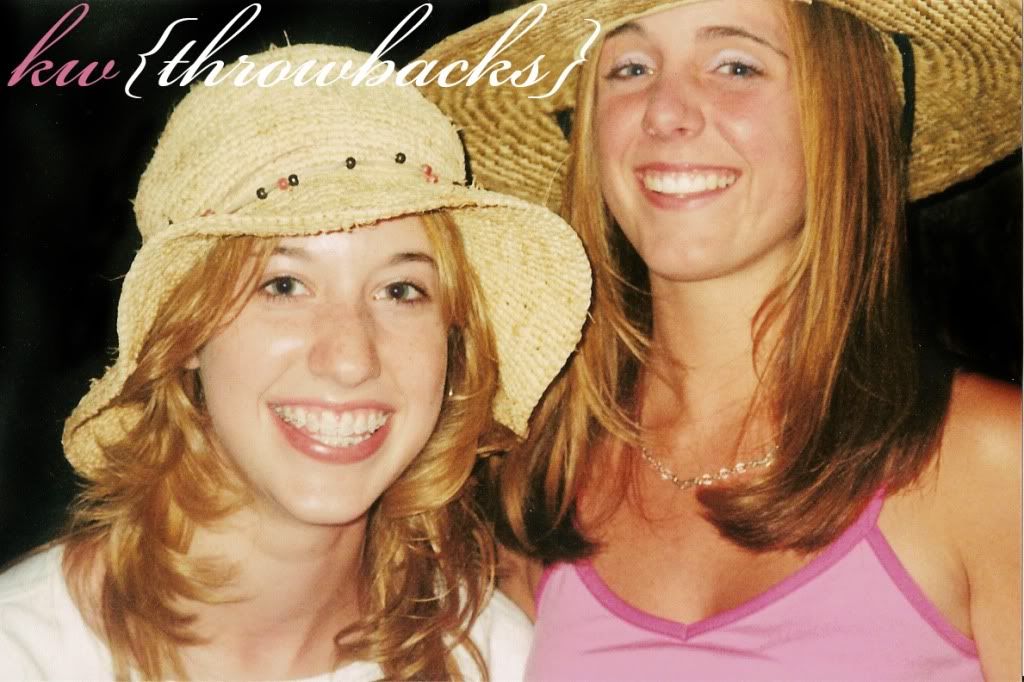 I know I was terrible. But Ashley supported my silly idea back when we were just kids. And I know she will support all of Ryan's dreams through their years together, because that's the kind of person she is, a dreamer who envisions what can be.
Ashley moved on from being my photography model. It was understandably a one-time thing! She went off to college, graduated, and started working. She met Ryan there. It would be her last first date.
I knew I would soon be saying goodbye to "single girl Ash" after I first met Ryan myself. He was it for her. We all felt it. We all knew.
He is just such a nice guy, so genuine, a perfect gentleman, and funny.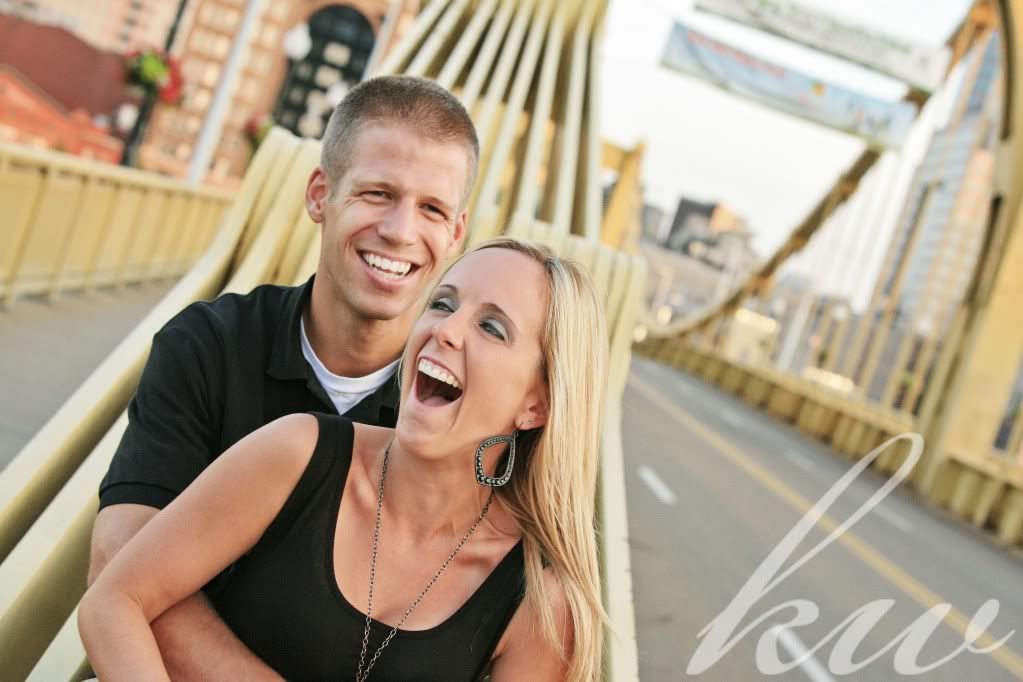 Over time, they got together.
They got serious.
He got a house.
She got a guinea pig.
They got a dog.
Then…he got a ring.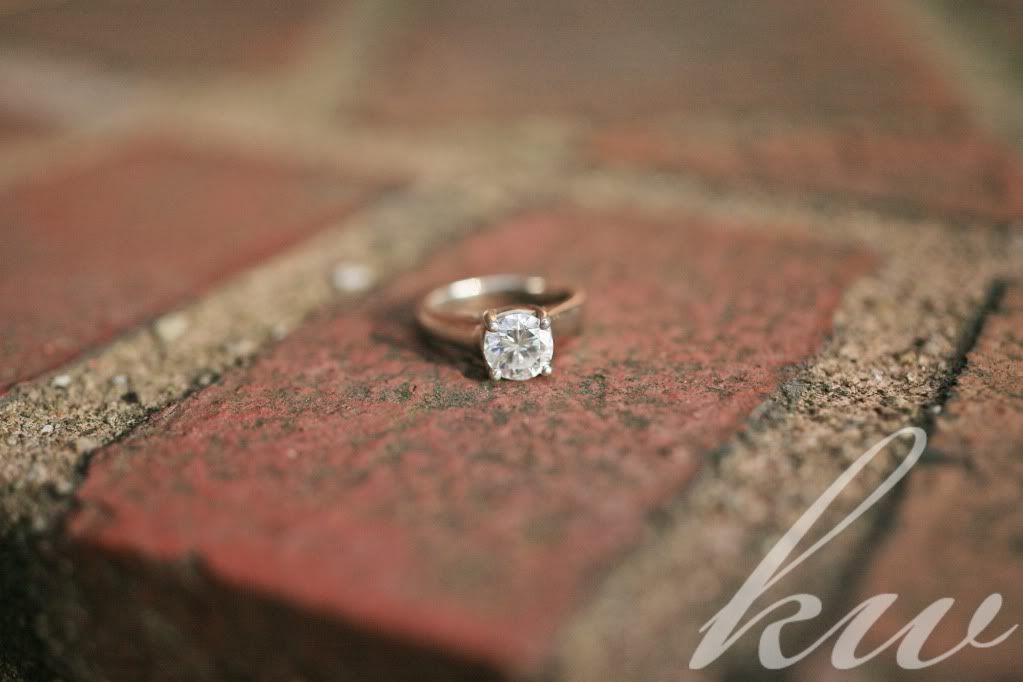 He got down on one knee in their kitchen.
She got to say yes.
They got engaged.
And in that moment, they both got everything they ever wanted.
Two weeks ago, we started out at their home and traveled to Pittsburgh for some engagement photos. As we wound into town through Oakland, Ashley was reminiscing in the car. She stopped her story about some funny/wild antics at one point and said to both Ryan and I, a little sheepishly, "I'm SO different than I was back then. It's like I'm not even the same person. I've changed so much."
In the backseat, I looked out the window and thought about that statement. I've always loved her for who she is. I absolutely adore the woman that she's become. That little girl grew up, her experiences shaped her, and she fell in love with a super great guy.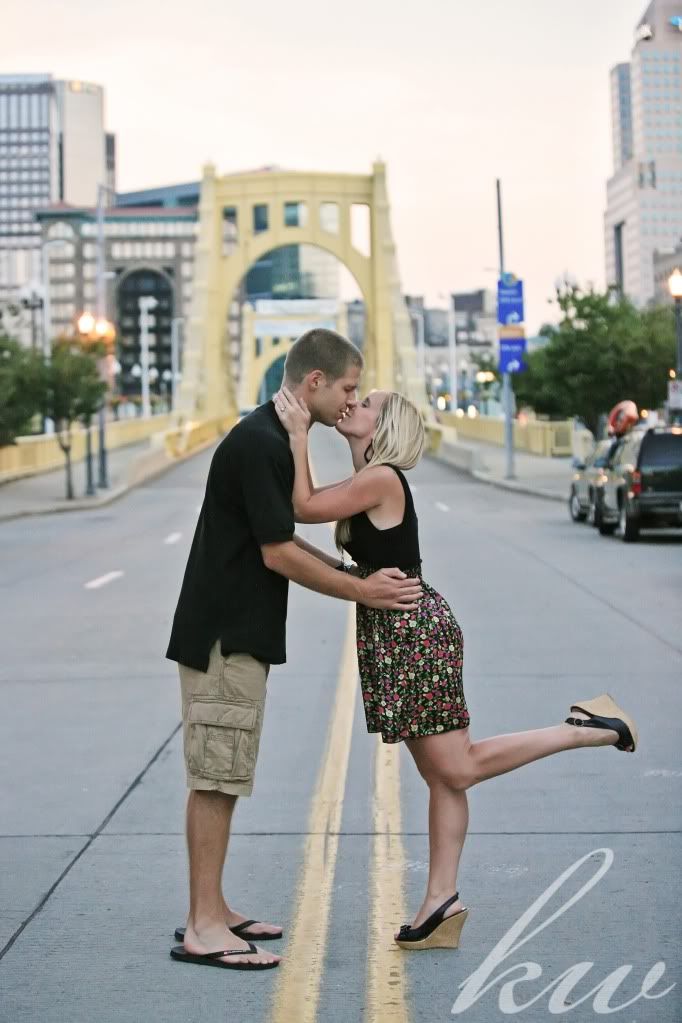 You two are perfect for each other! 🙂 I am so overjoyed that you found each other! Can't wait until the I Do's!