Most times, when I receive an email to book photography, be it for a newborn, maternity, family shoot, or wedding, the email comes from the mom, the wife, or the bride (respectively). So it was refreshing to hear from a groom for once right off the bat! According to Sherry, her planning was actually stress-free because Jeff did all the work.
And on a hot day in June, they got married! The wedding was held on the beach at 'Tween Waters Inn on Captiva Island near Fort Myers.
Sherry was pampered in the hotel spa and while she was relaxing, she told me how she and Jeff had met. Sherry was opening a restaurant and Jeff worked for corporate, so it was a match made at work. Knowing that Jeff was Mr. Right, she moved down to the sunshine state to get married!
I love this image of the three generation of women in Sherry's family being beautified all at once. 🙂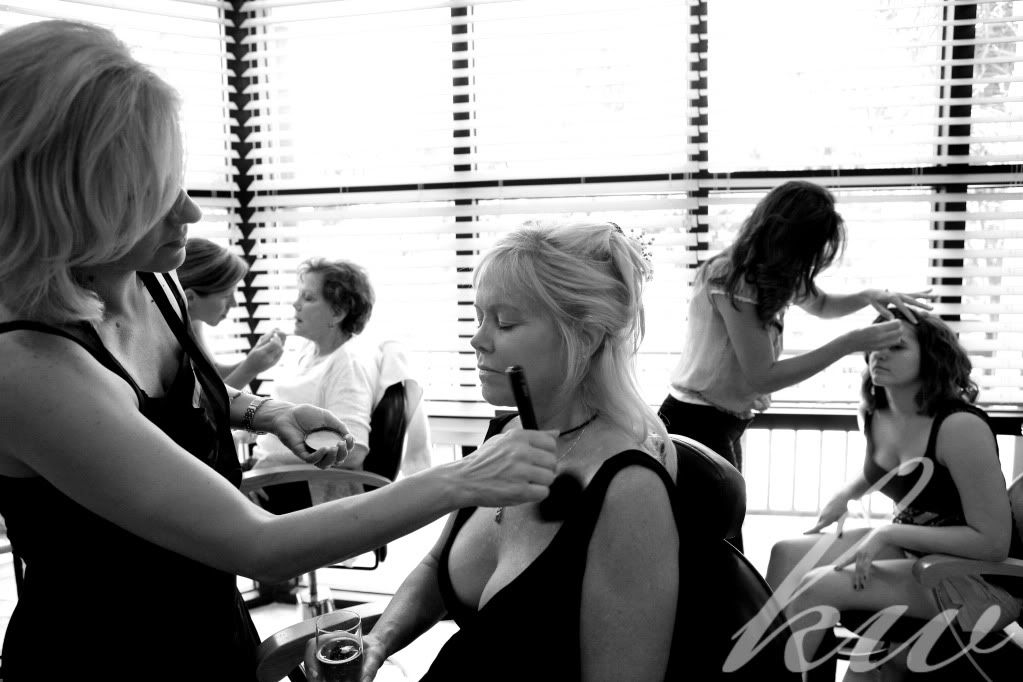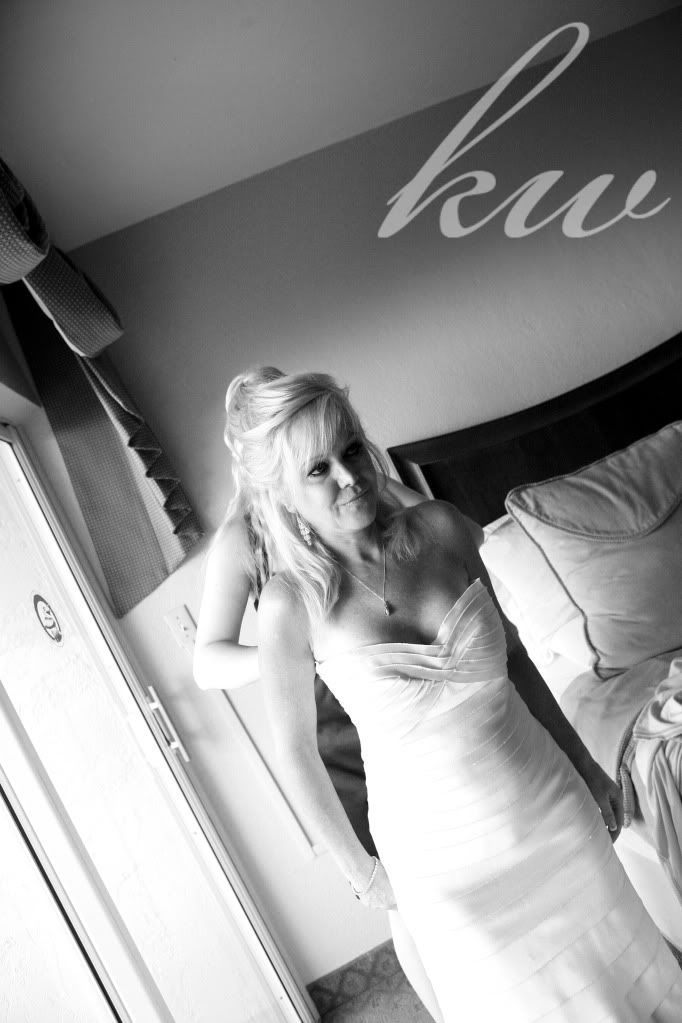 Another really unique touch was Sherry's engagement ring, unlike any I have ever seen before. It actually reminded me of the most recent Sex and the City movie, where Carrie is presented with a black diamond. But Sherry had it first, so the movie copied her!
When the ceremony began, Sherry made her grand entrance on a golf cart and was escorted down the aisle by her father.
The rain held off for the ceremony and for the champagne toast on the beach afterward.
Jeff and Sherry's kids and families blended so perfectly together; it was very touching to see how they already bonded with each other. And everyone cheered when Sherry and Jeff entered the reception!
Sherry's dad was tearing up the dance floor at the reception, which was held in the Canoe and Kayak Club. First, he was dancing with Sherry. Then, he took to the floor with his wife; this couple is an excellent example of a long-lasting marriage! Music was provided by the fittingly named Mr. and Mrs. entertainment group.
And after the rain cleared, this new Mr. and Mrs. headed out to the beach for a few final shots with just a glimpse of the sunset, the perfect ending to a wonderful wedding day.