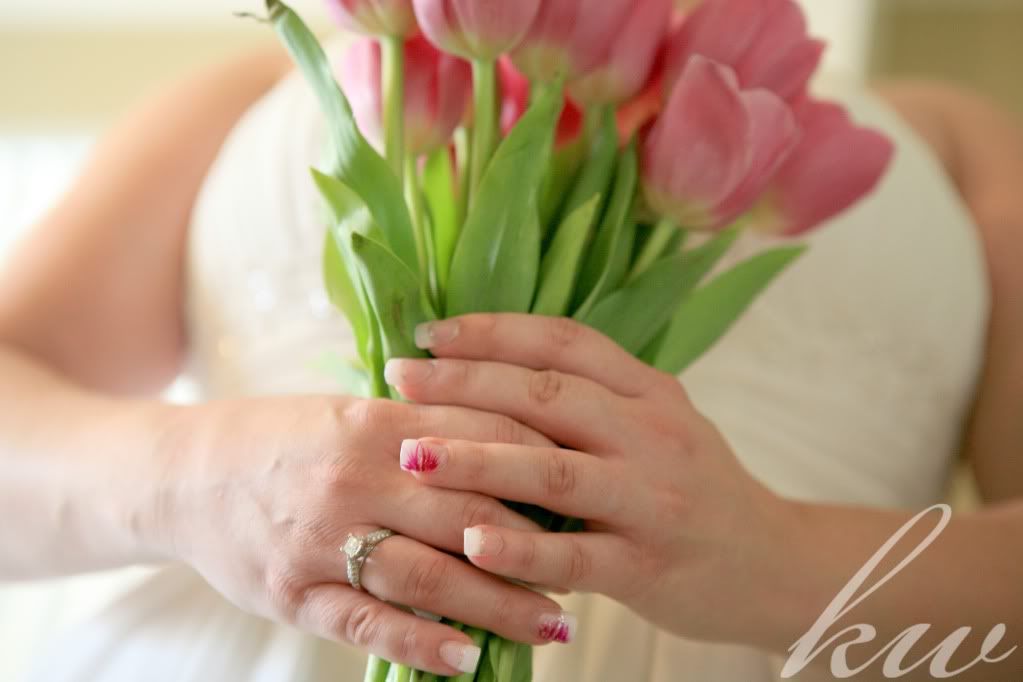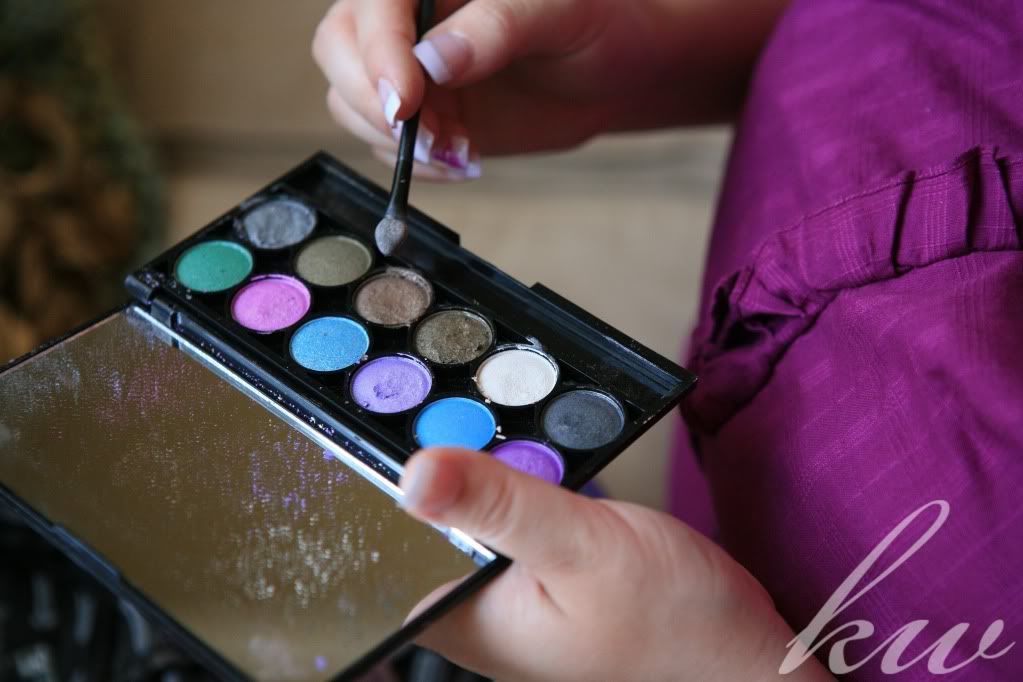 Sam, Scott, and I are practically neighbors here in Palm Bay, Florida. So when I woke up on the morning of their wedding and saw clouds, I was a little concerned. No need to be though, because the rain held off for their backyard ceremony and everything went as planned.
I love how happy Sam looks in this shot and how great her makeup looks!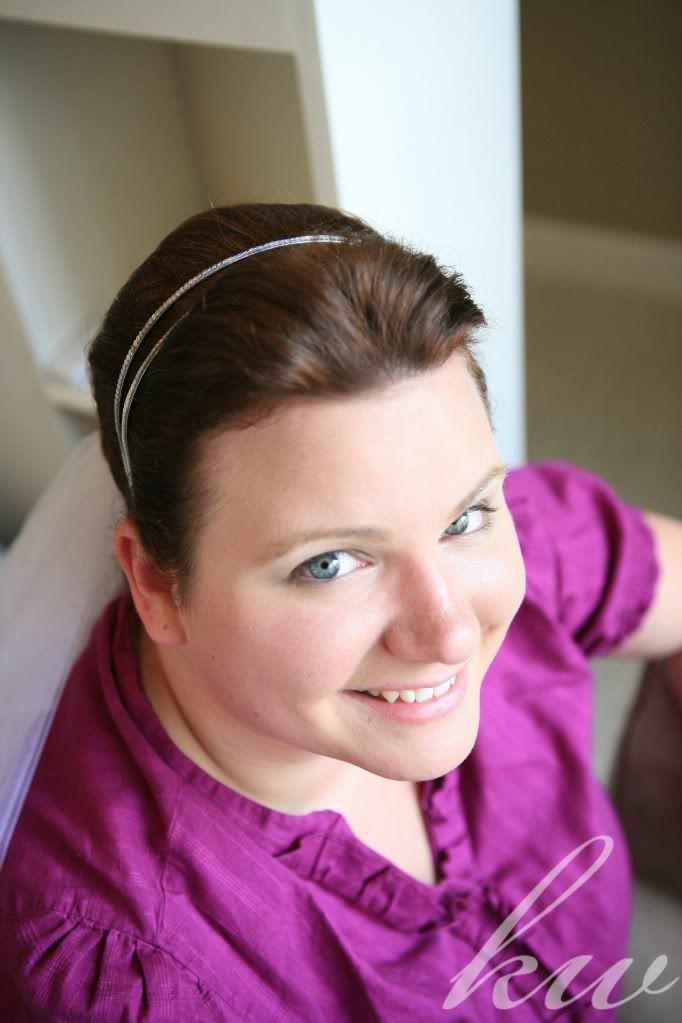 Sam's sister, a bridesmaid, was reading her thoughtful card here.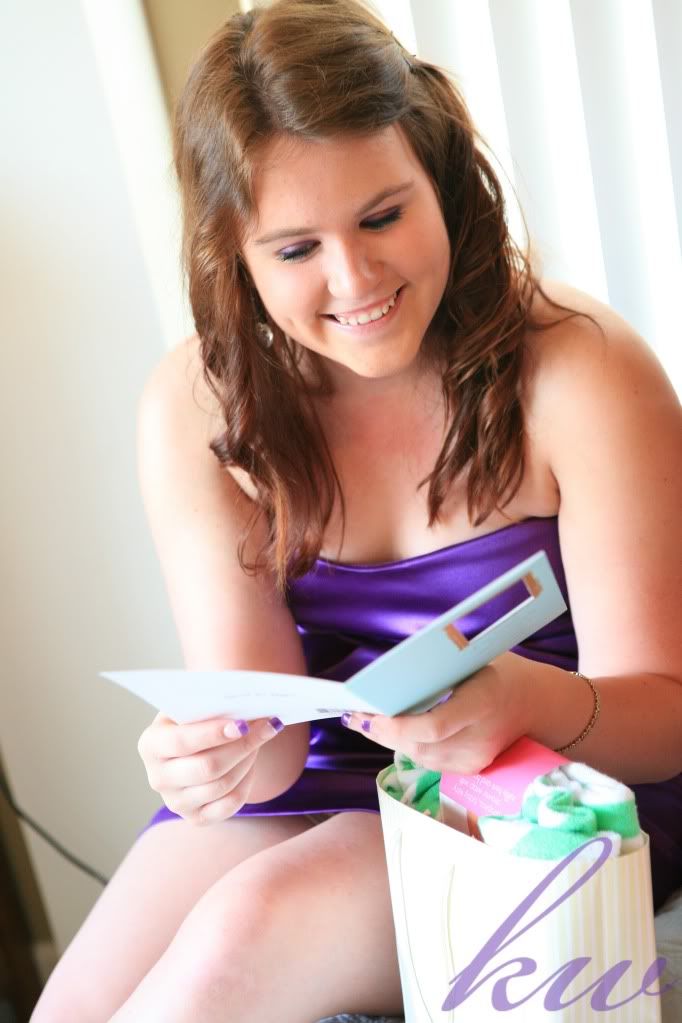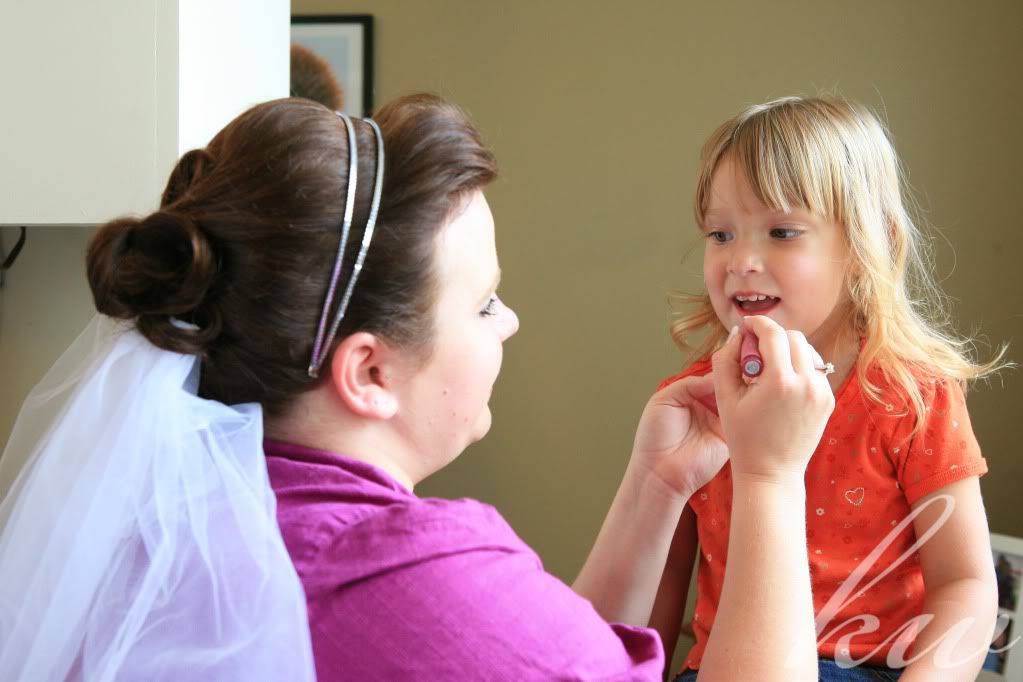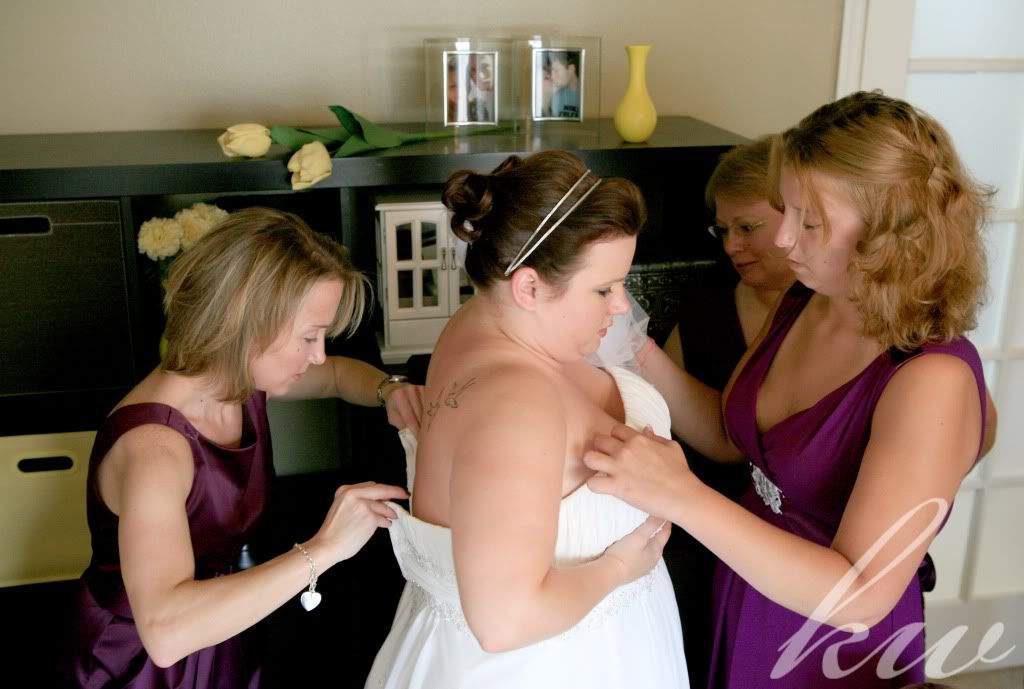 Sam and Scott held their wedding in their newly purchased home; they did a wonderful job getting everything ready.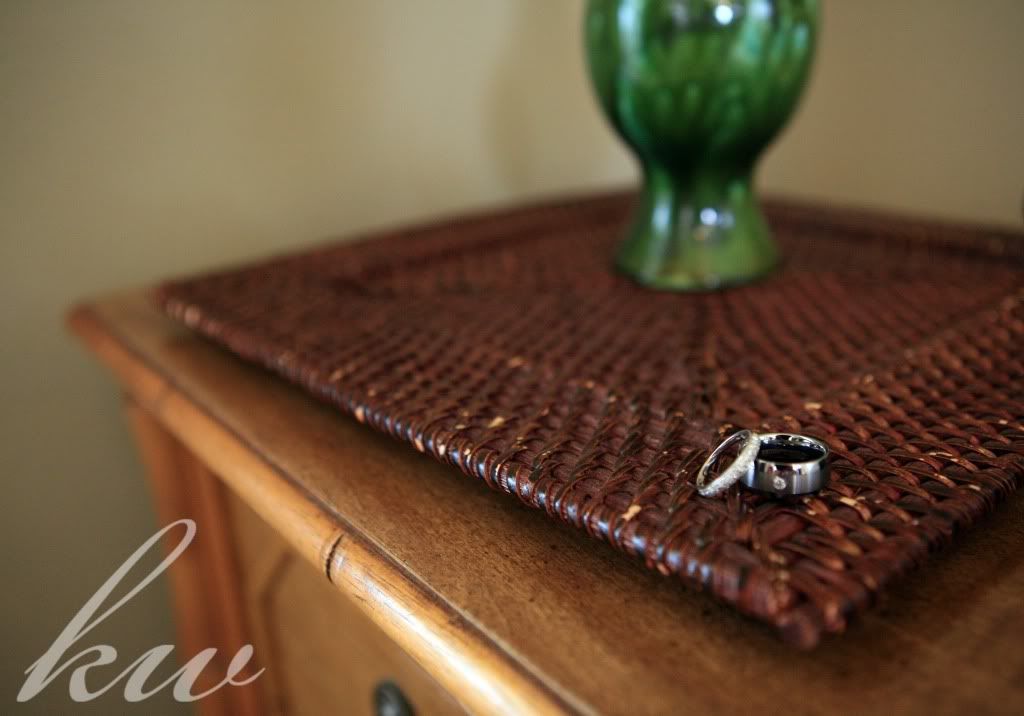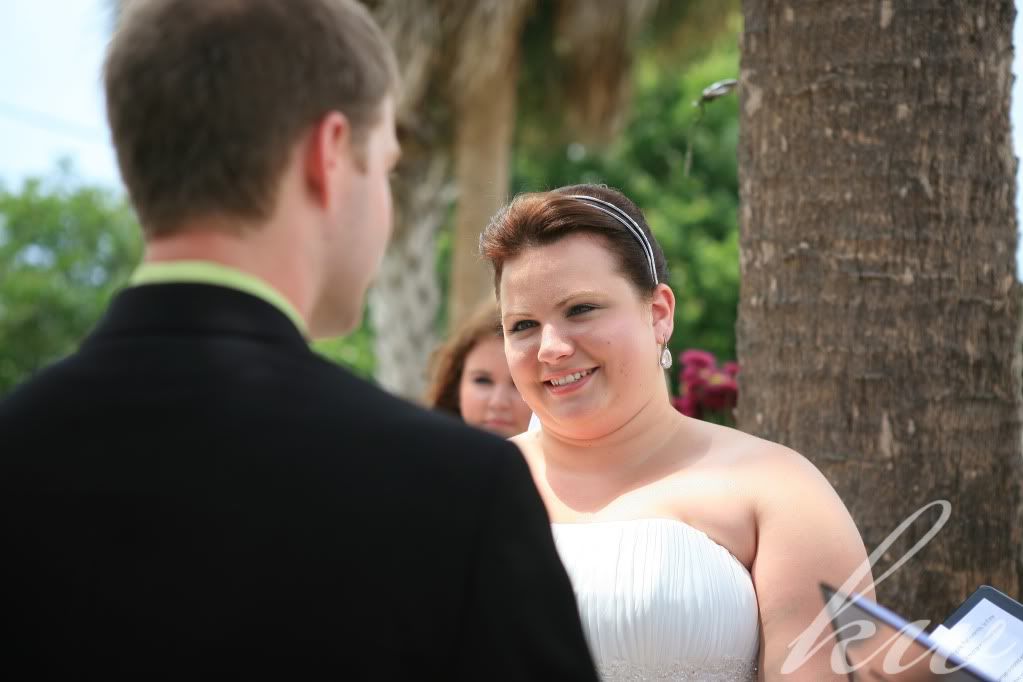 Their great room paint color even matched the hydrangeas on the top of the cake!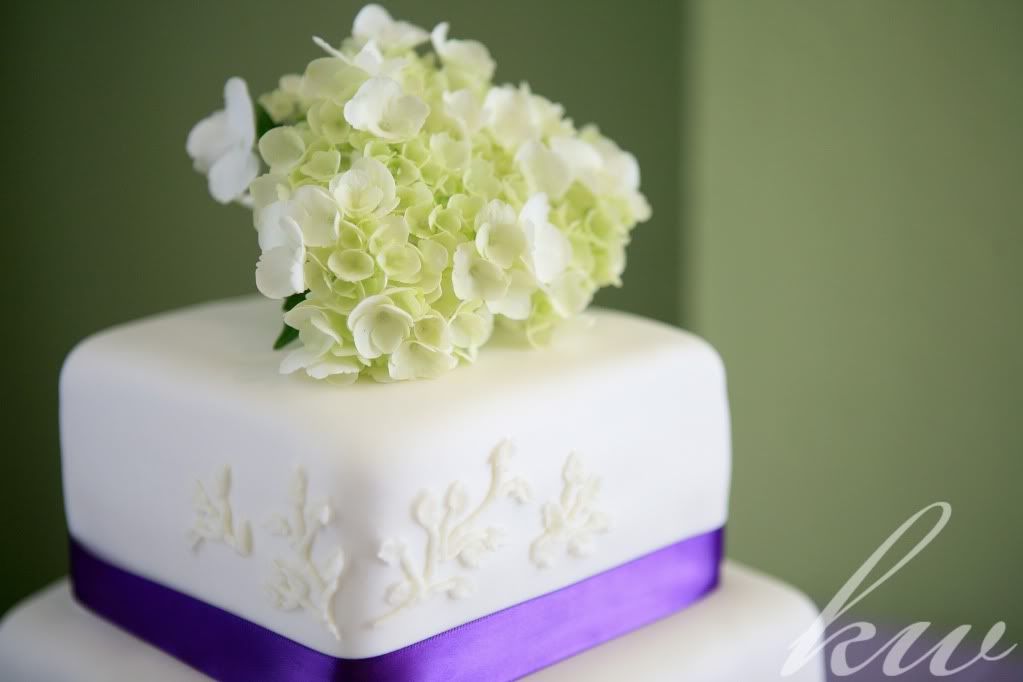 The cake was three different flavors, one for each tier. (And yes, there *may* have been a little cake smashing between the two of them!)
Sam also changed her dress after the ceremony into a brightly colored party dress, perfect for the hot temperatures we were having over Memorial Day weekend, and then they danced the first dance as a married couple.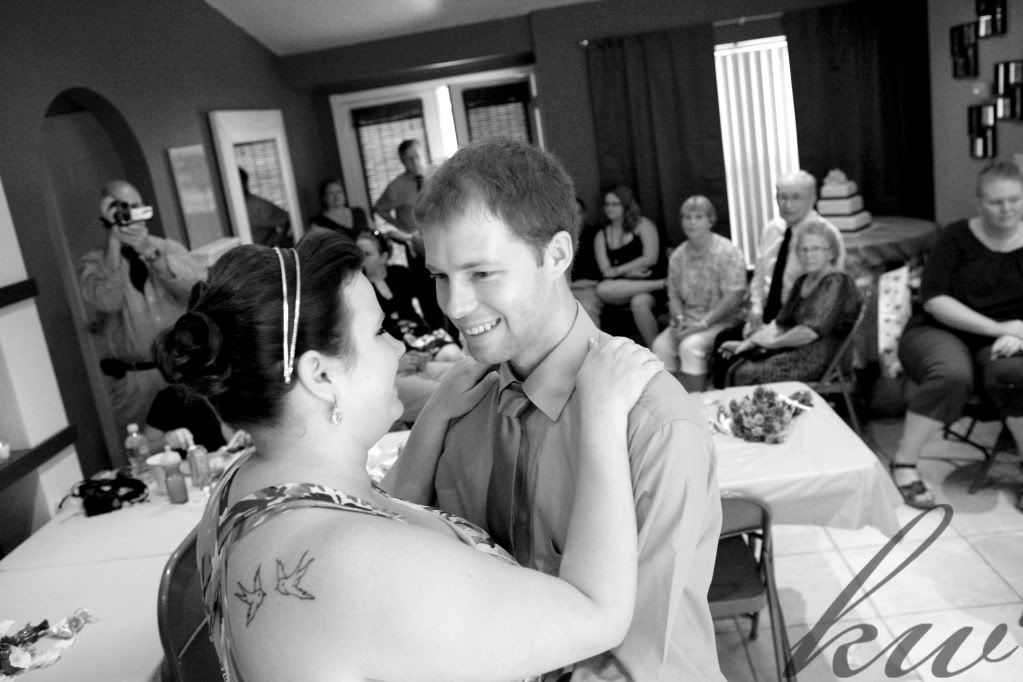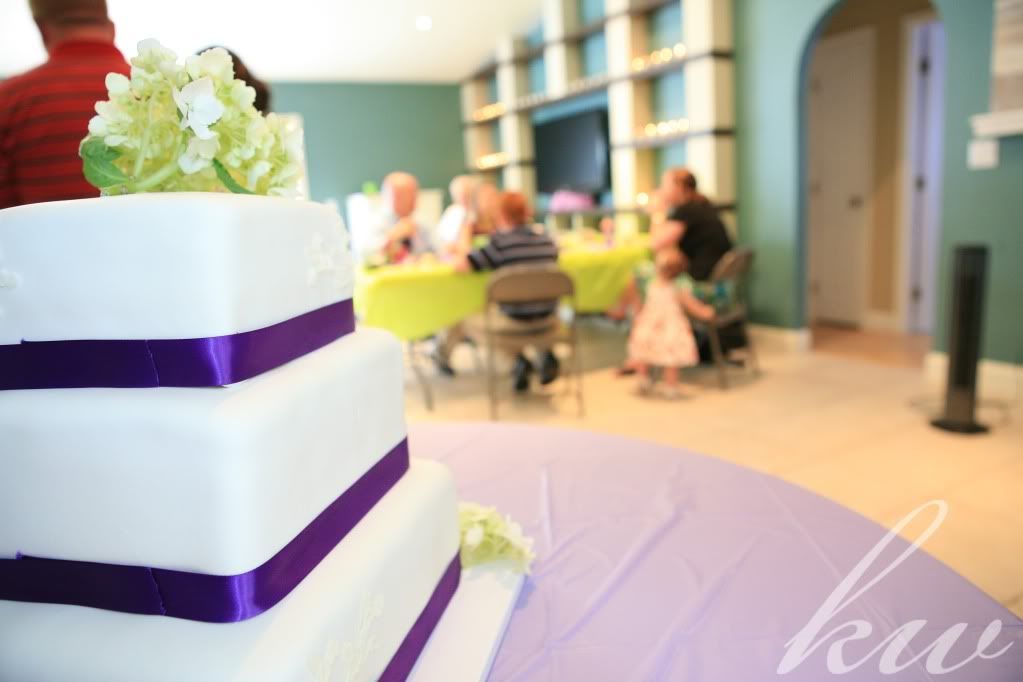 After that, the party continued! I even heard some rumors of an after-party circulating around. I hope you two had an amazing time on your big day! Many happy years of wedded bliss to you!