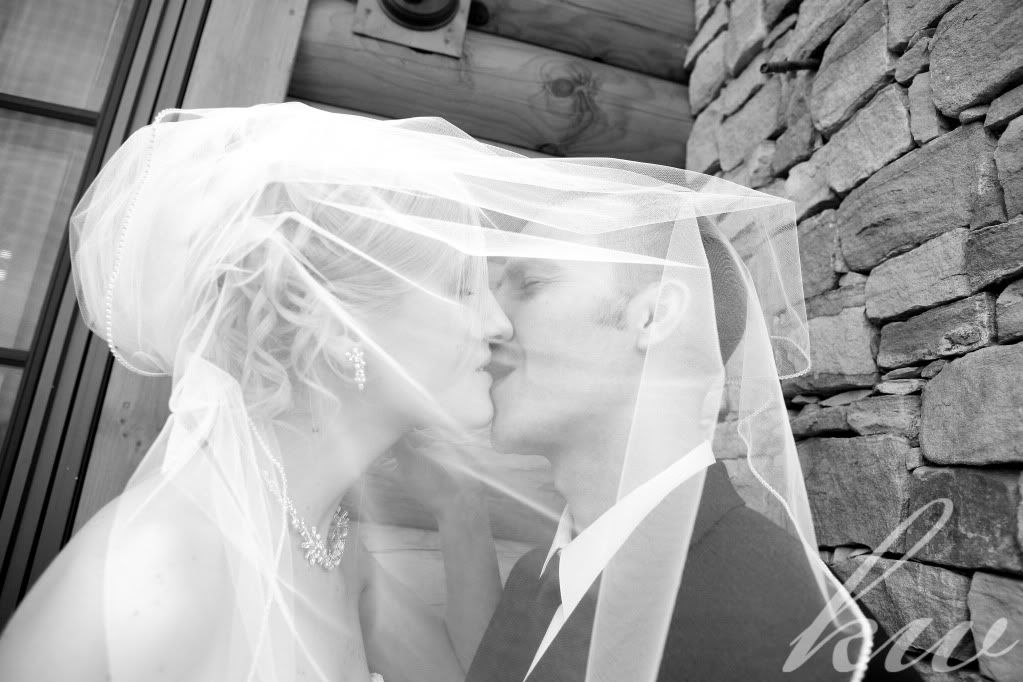 On the last day of 2009, Lindsay and Emerson came out on a chilly day in Pittsburgh to do their engagement photos. We lucked out and found a bridge closed to traffic, and one of my favorite images ever took shape. You can see their engagement shoot here!
And on June 5th, I flew up to Pittsburgh to photograph Lindsay and Em's wedding, which was a destination wedding for them in Deep Creek, Maryland.
They rented two large houses at Wisp Ski Resort to host their nuptials. (One house was appropriately called "Double Diamonds" for all you skiers out there!) Lindsay, Em, and friends all enjoyed their cocktail hour at Double Diamonds, then had their ceremony and reception in the neighboring home.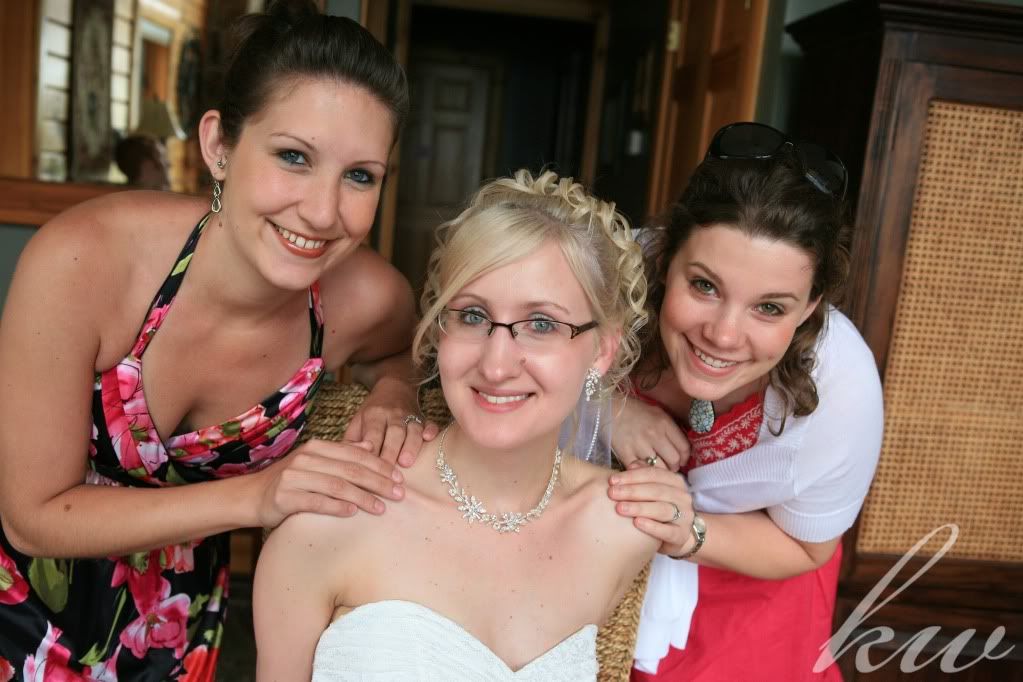 The beautiful bouquet was made by Country Garden Expressions in McHenry, Maryland. The windows in the house were HUGE and let in a ton of light, even on the overcast day.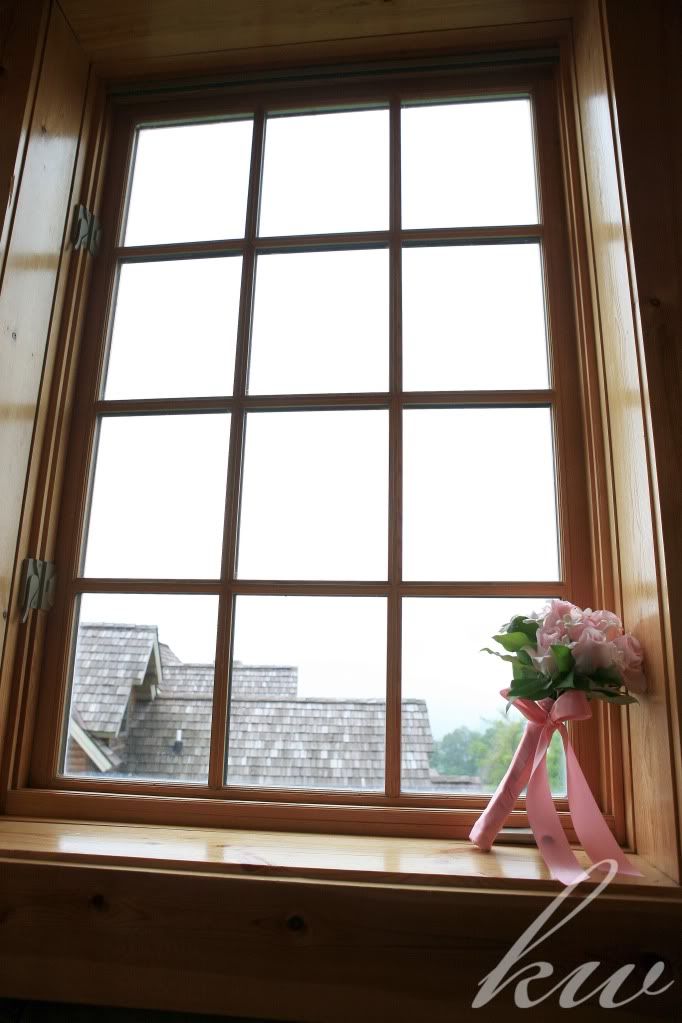 The rain didn't cooperate much that day, so the ceremony was held inside, but the house was so beautiful with the exposed wood beams that it really gave an outdoor, rustic feel. The officiant was Judy Day with Deep Creek Lake Weddings.
How appropriate that today is Father's Day because I love this shot of Lindsay and her dad and grandpa right before they started down the aisle.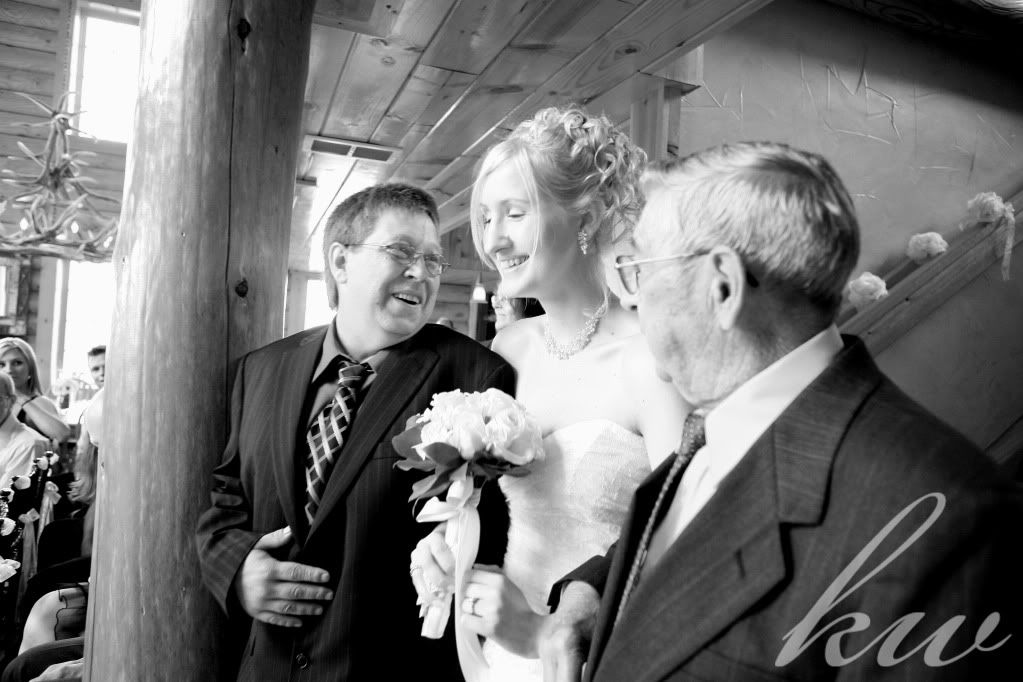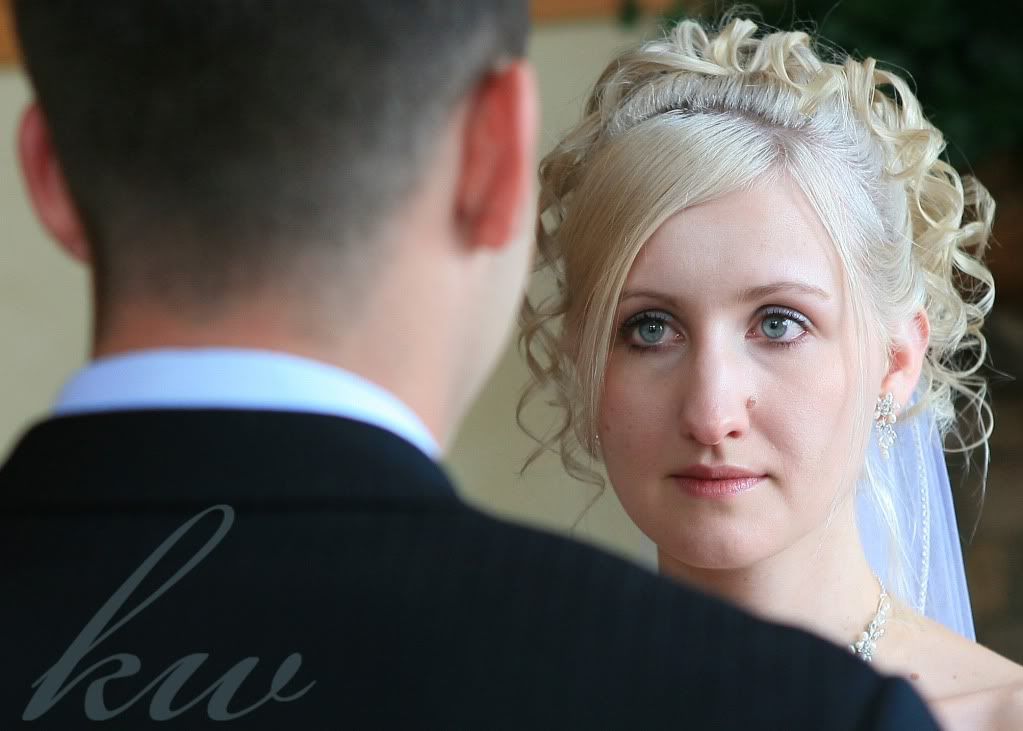 After the new Mr. and Mrs. were announced, they made their way to a side bedroom to wait for everyone to leave the ceremony area. I happened to catch this little moment between the two of them when they didn't know anyone else was around. 🙂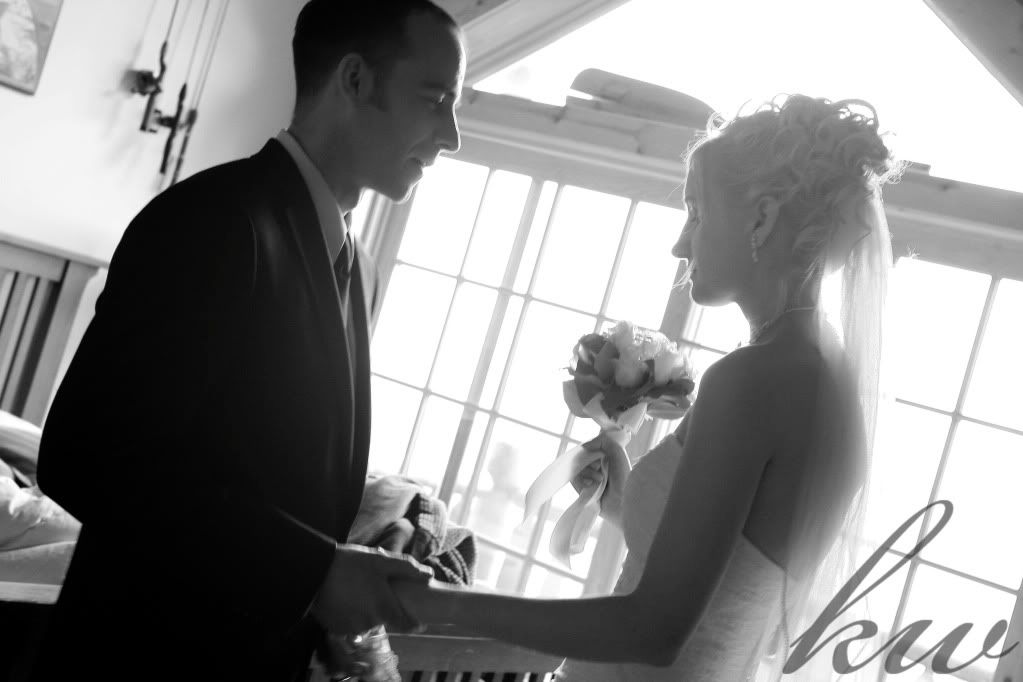 Lauren from Railey Mountain was the coordinator and kept the party running smoothly and kept the pink champagne fountain full!
During the cocktail hour, some of the kids climbed in a wildflower field. This little guest was ready to mug for the camera.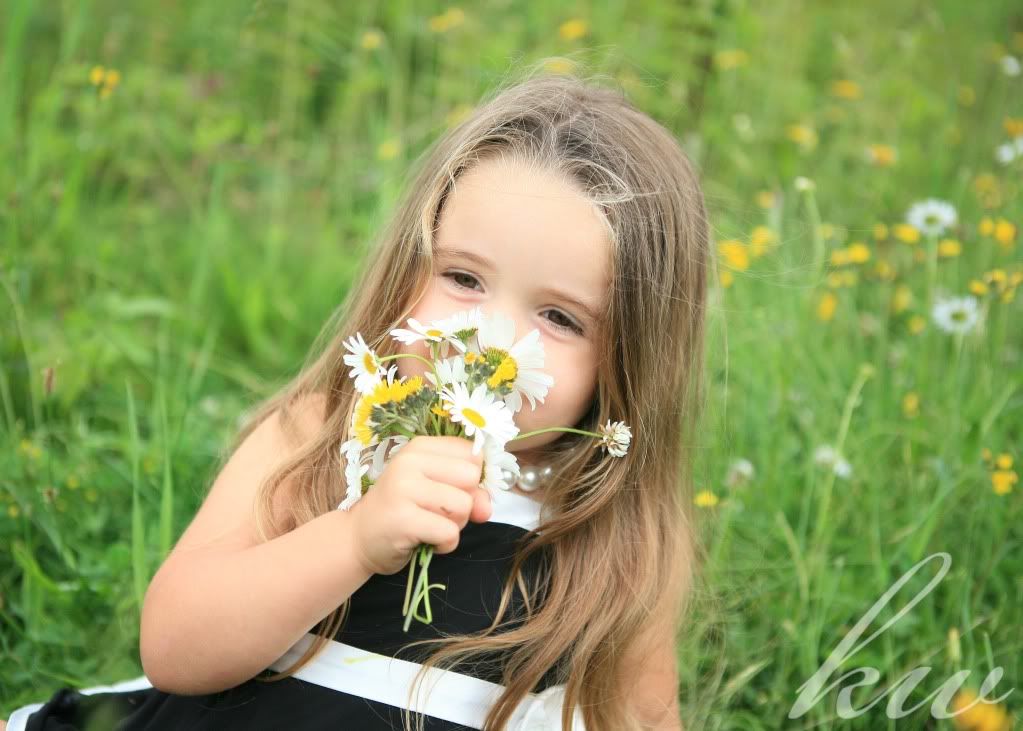 A special touch that Lindsay incorporated was chiavari chairs. These chairs made the ceremony location just that much prettier. After a delicious homemade meal from Jearbryo's and some heartfelt toasts, Lindsay and Emerson danced their first dance as husband and wife.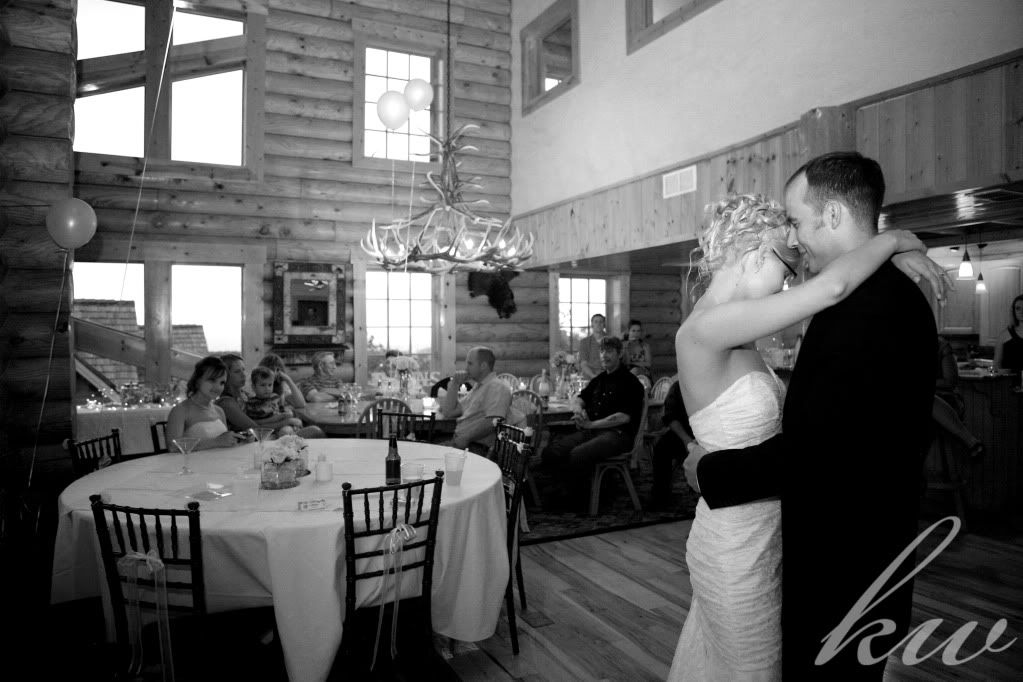 Rather than use a traditional cake, Lindsay and Emerson opted for an assortment of cheesecake from the Cheesecake Factory and a candy buffet. Their little son D. was definitely enjoying that candy all night long!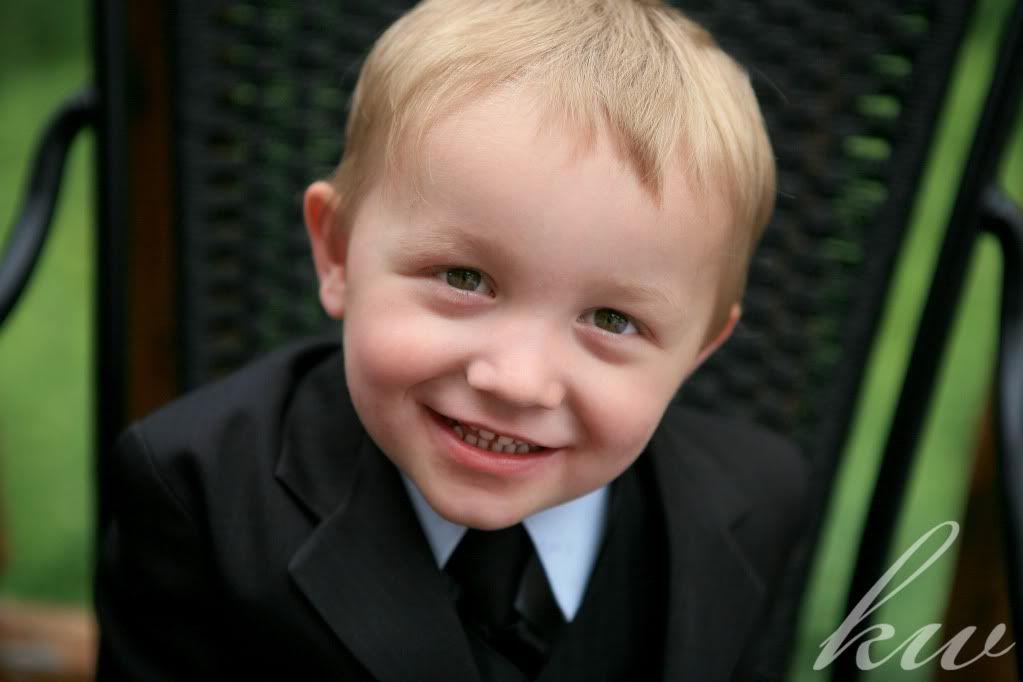 Hope you two had an awesome time on your Miami honeymoon! You deserve it after all the hard work that you put into your wedding day! 🙂