This is one of my most favorite weddings ever, so I warn you, there are going to be a lot of photos in this post.
Jennifer and Bill are very laid-back and brought a ton of new ideas to the table as far as DIY is concerned. For example, Jen made a lot of her own jewelry.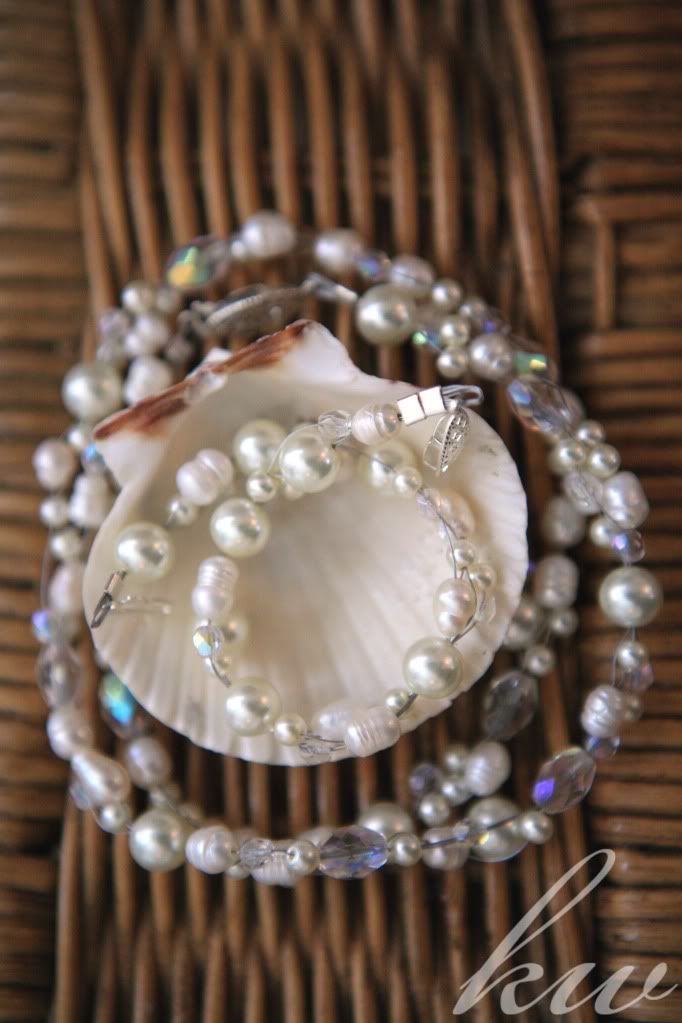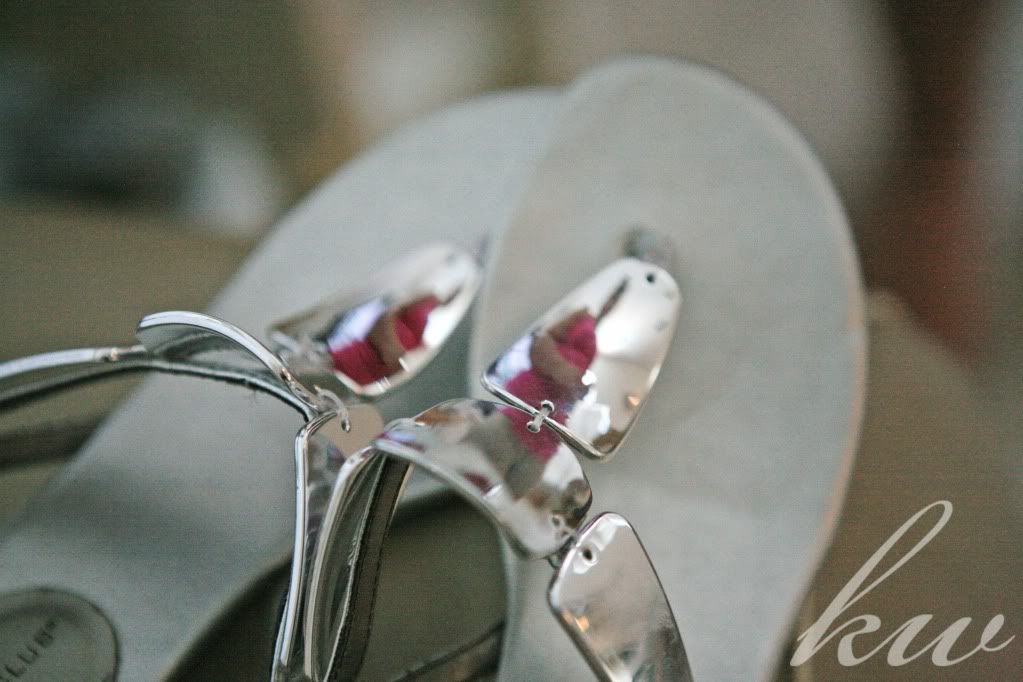 I love how you can see Jen's reflection in her shoes as she is getting ready.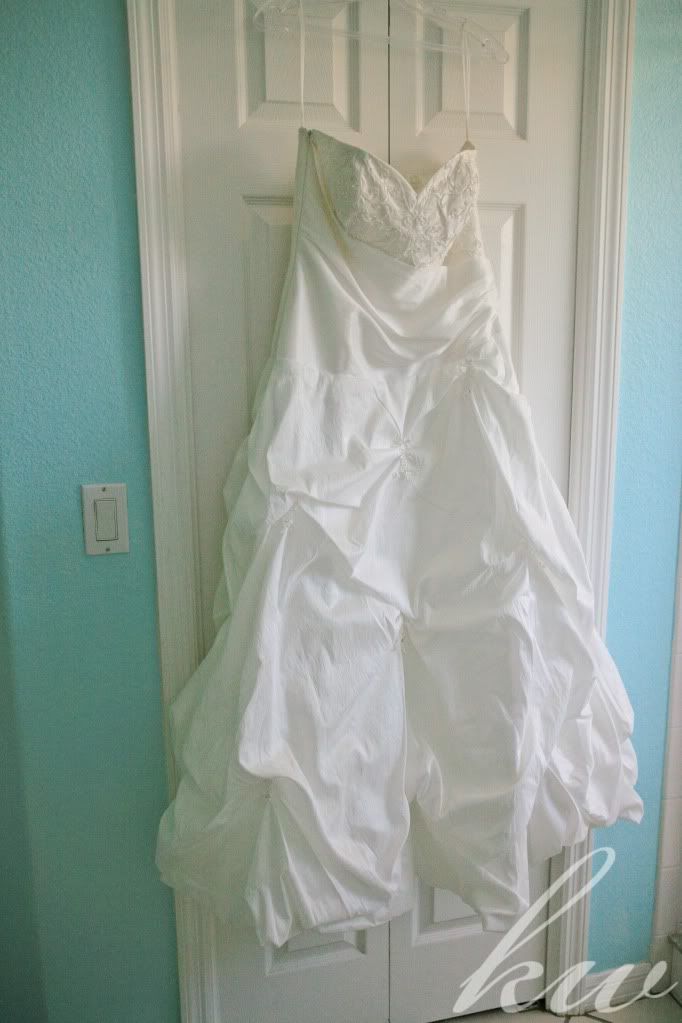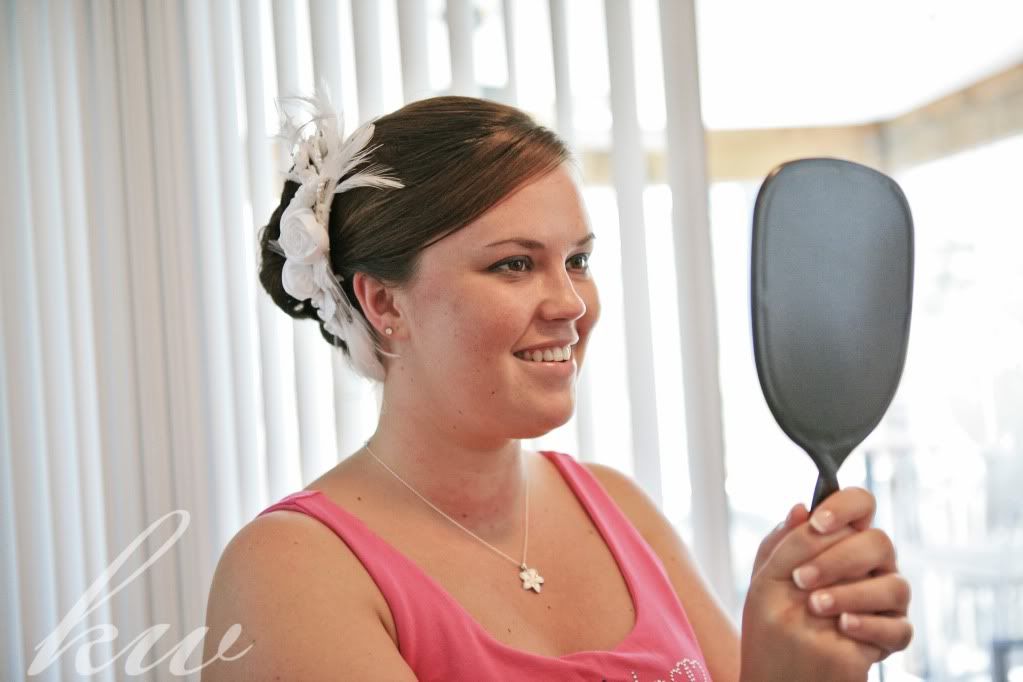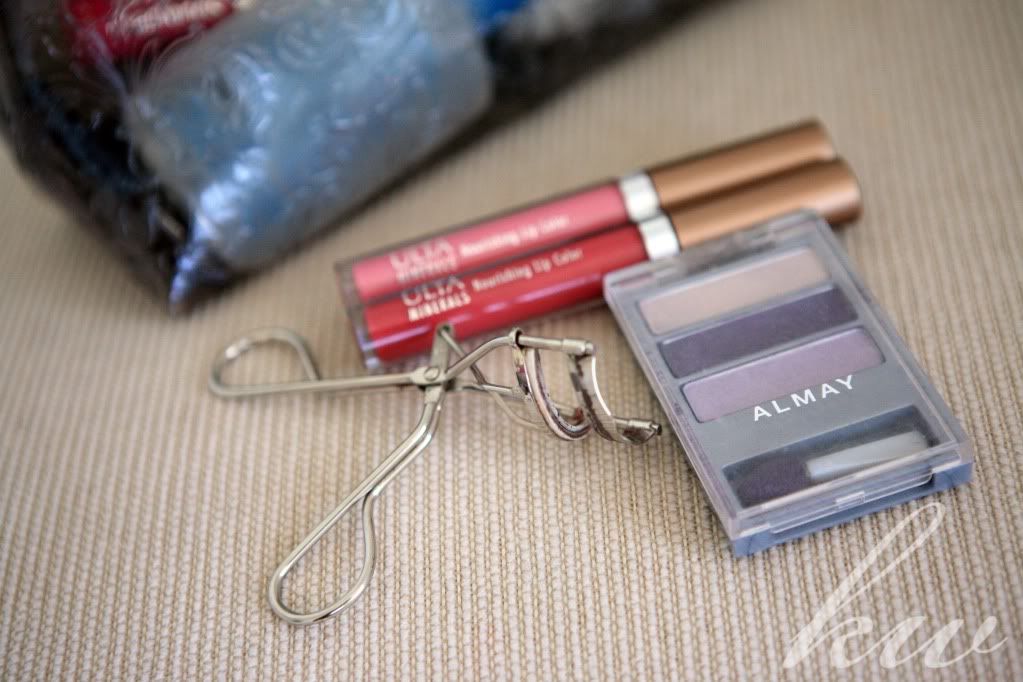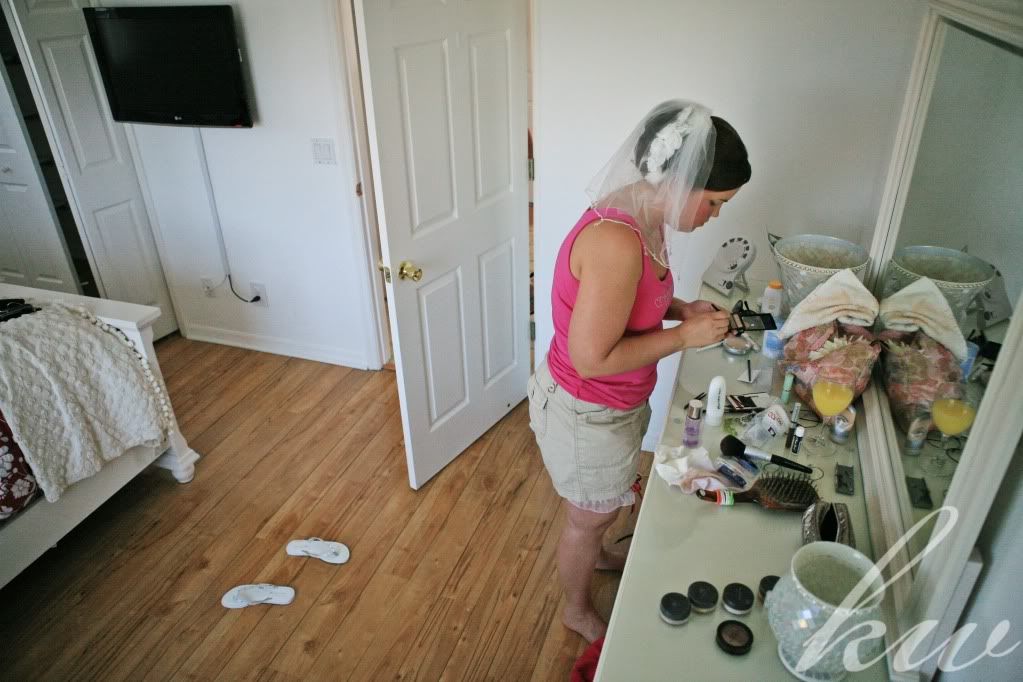 Here, Jen is having a few minutes alone before all the craziness starts!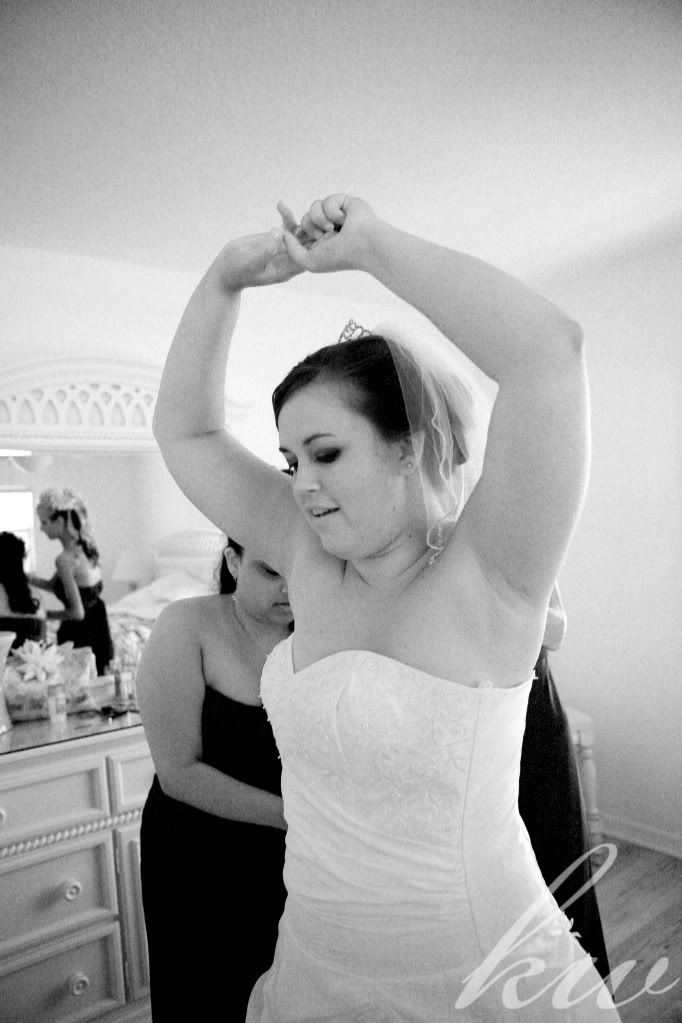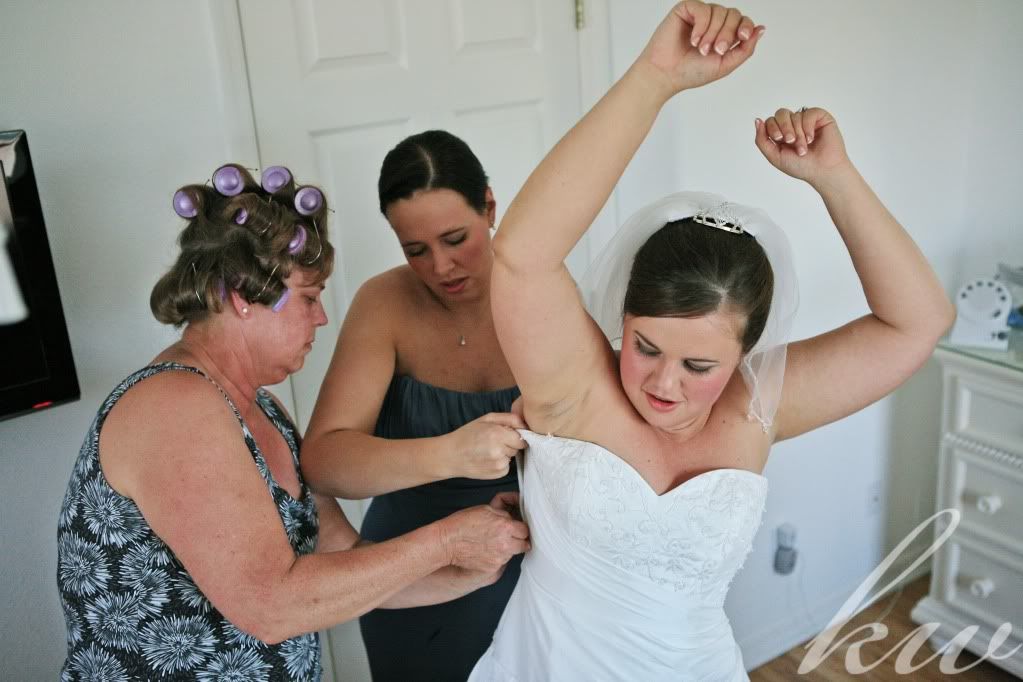 The location was gorgeous over on Anna Maria Island on Florida's West Coast, a destination wedding for the couple. This wedding took place at The Beachhouse, a very unique location overlooking the gulf in Bradenton Beach, Florida.
You'd never know this was a destination wedding though because everything was planned so smoothly. It was almost as though this took place in their hometown near Buffalo, NY.
Speaking of Buffalo, Jennifer and Bill are HUGE Buffalo Bills fans and season ticket holders. (Much like my husband and I are huge Steelers fans). I loved Jennifer's garter, very fun!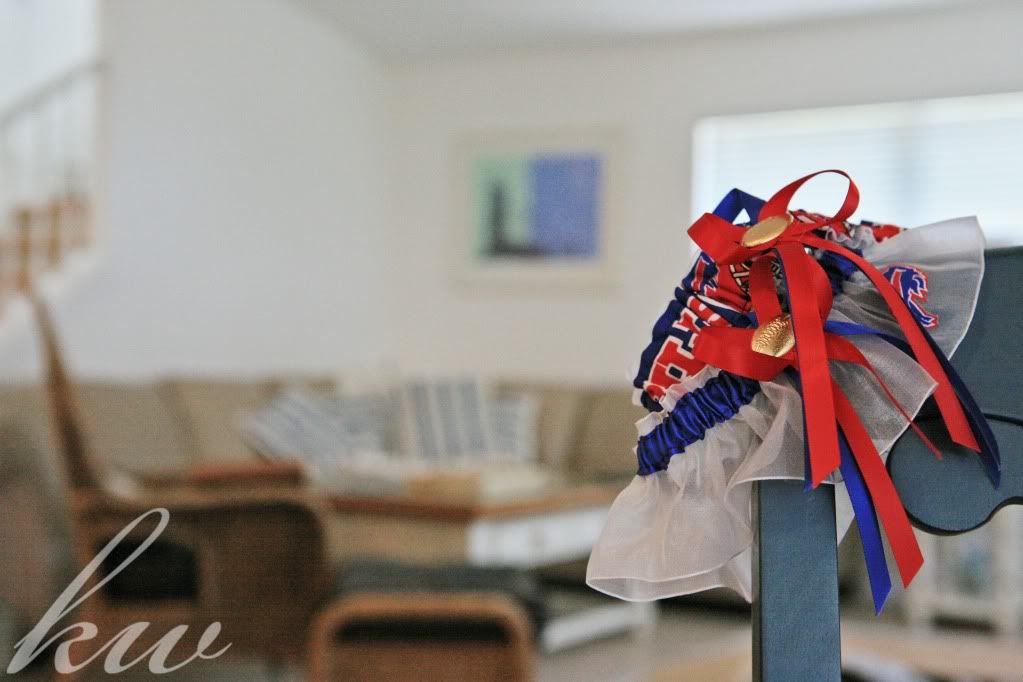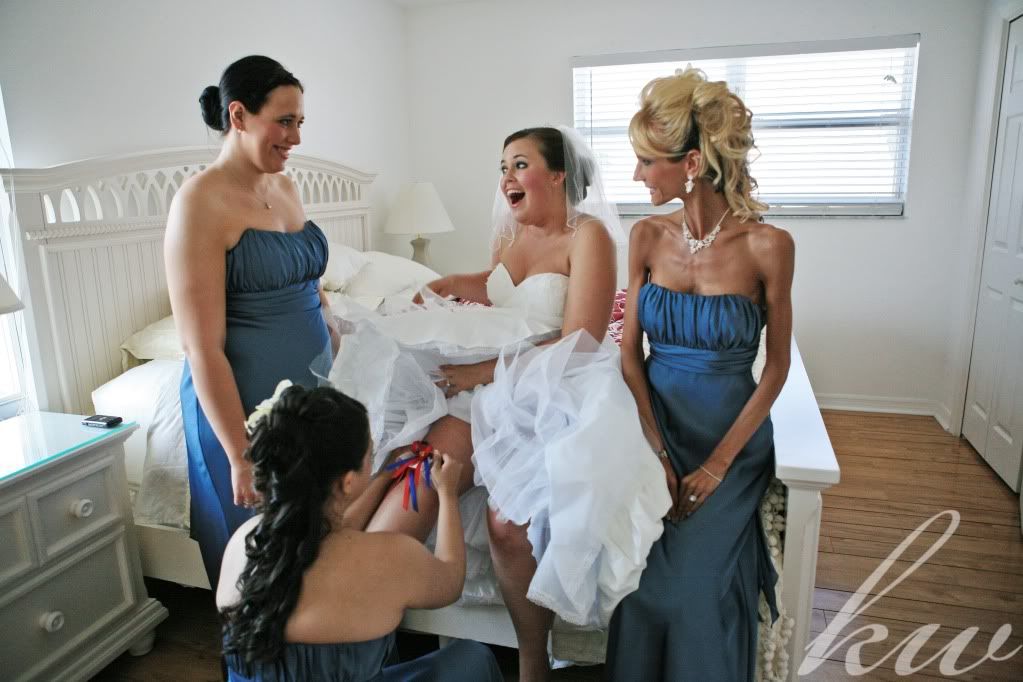 After Jen was all ready, we went out and got a few photos in front of the gorgeous beach house that they had rented. The sun was pretty hot, but we found a good spot under this tree in the front yard.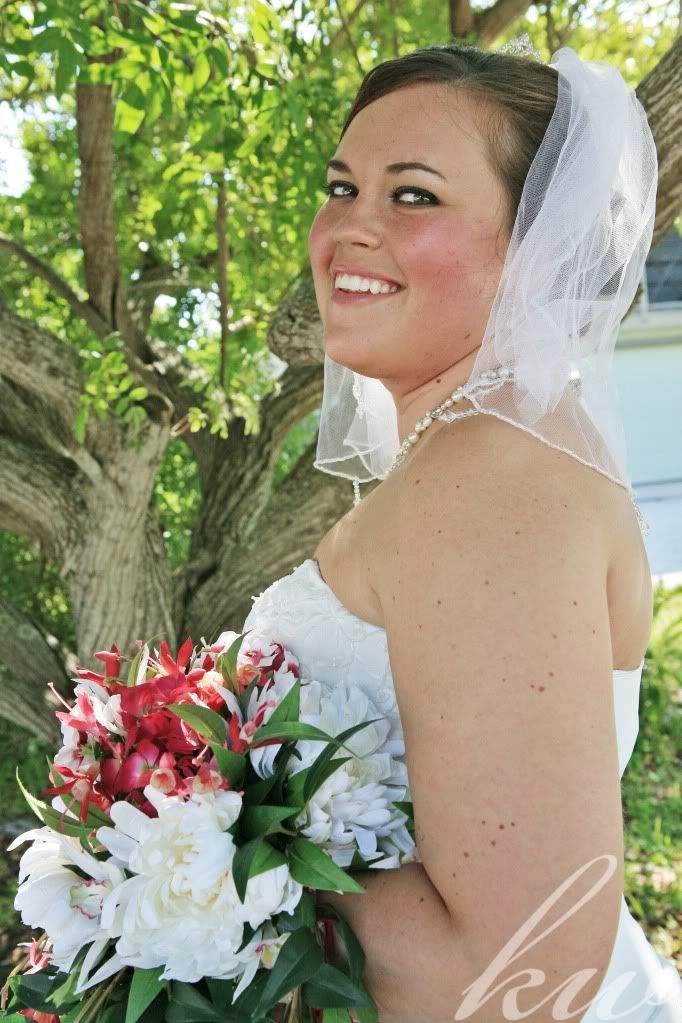 After working with the ladies, I headed over to the ceremony and reception location to work with the guys.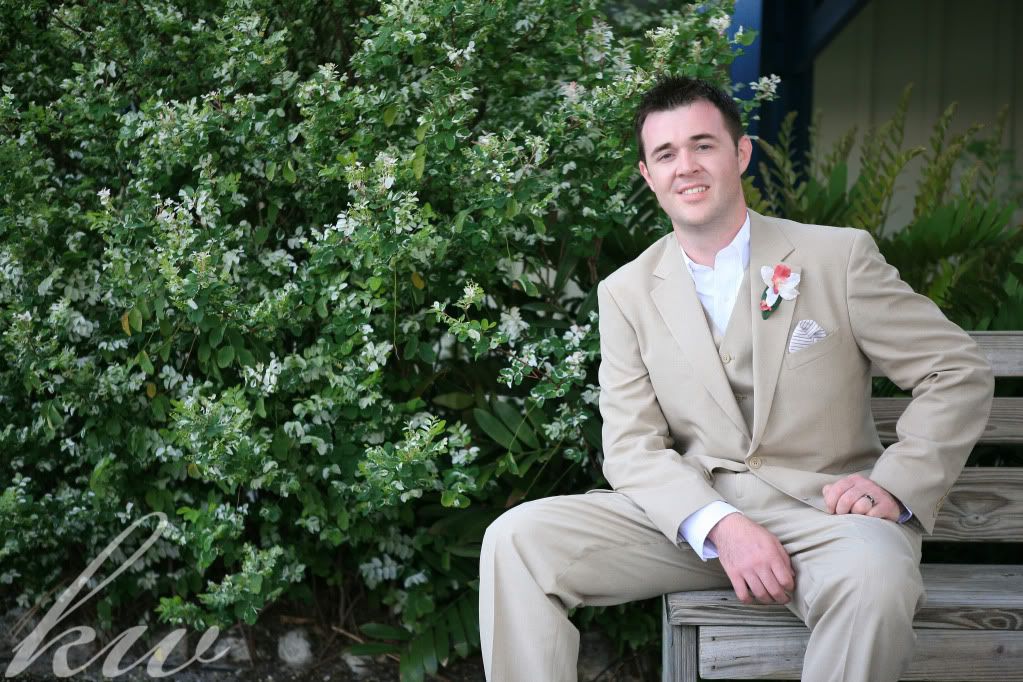 And before long, Jen and Bill were hitched. The moment they were introduced to the crowd: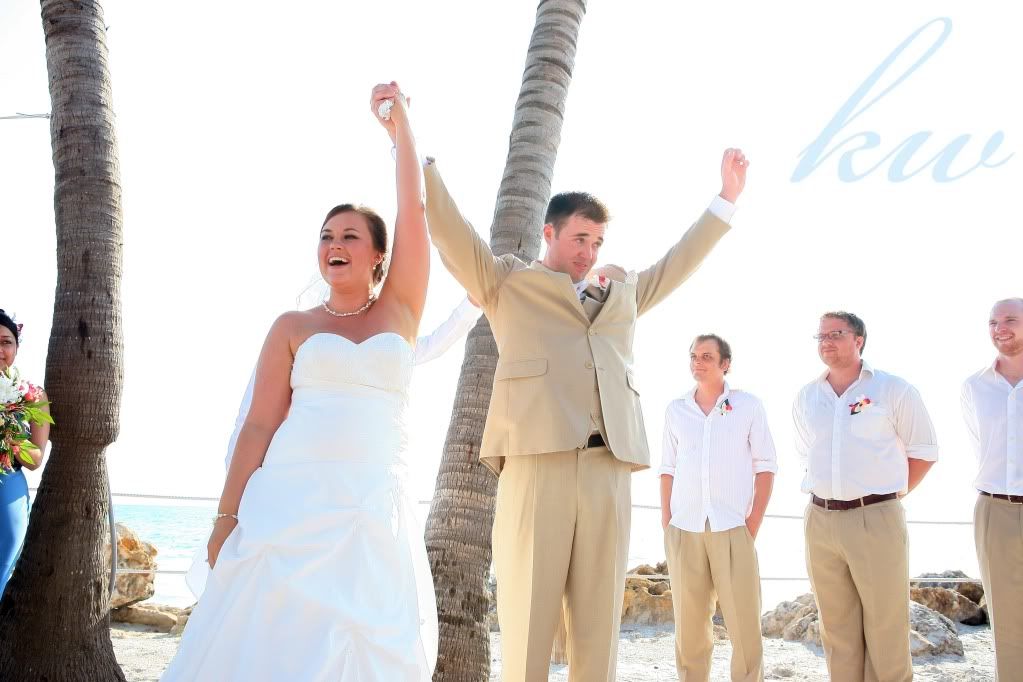 We did some family formals, and then the couple had a few private shots alone.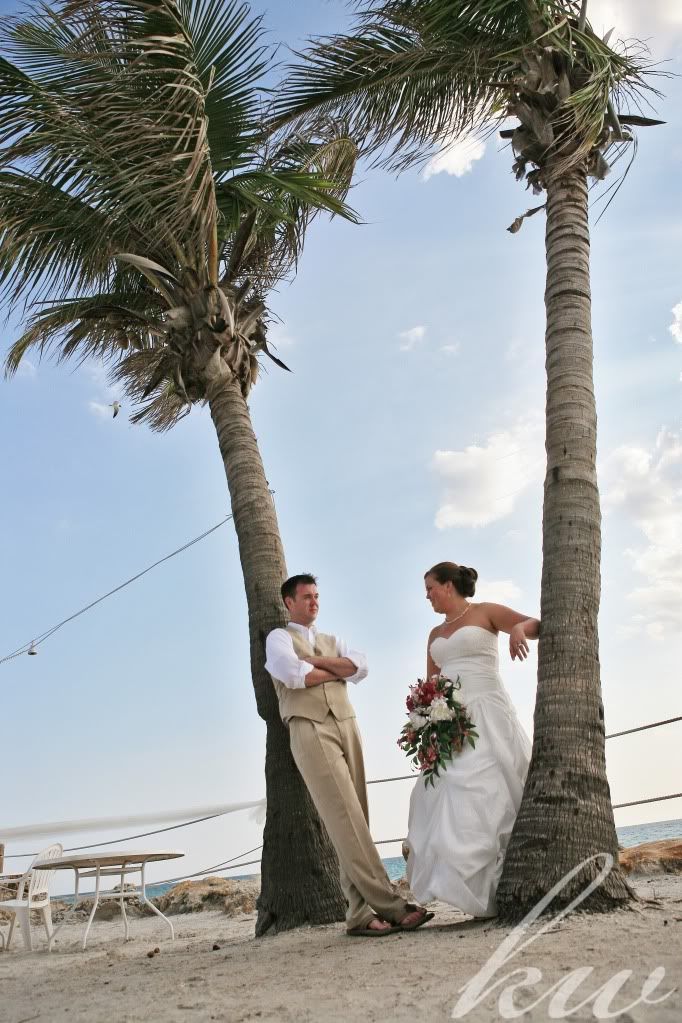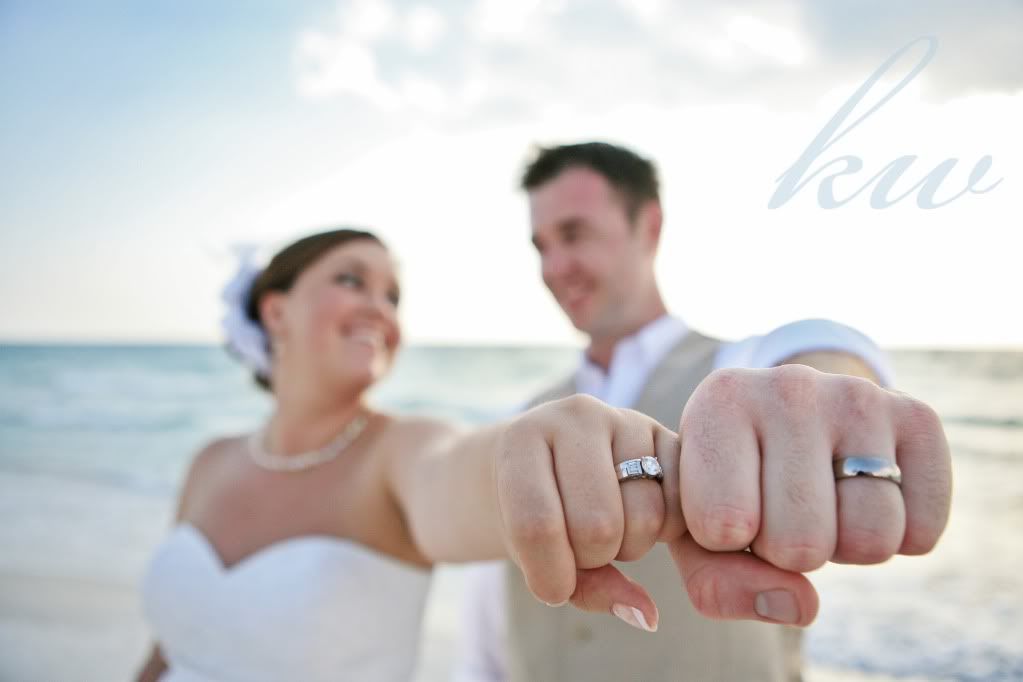 The rocky shoreline also made for some fun shots with the whole bridal party!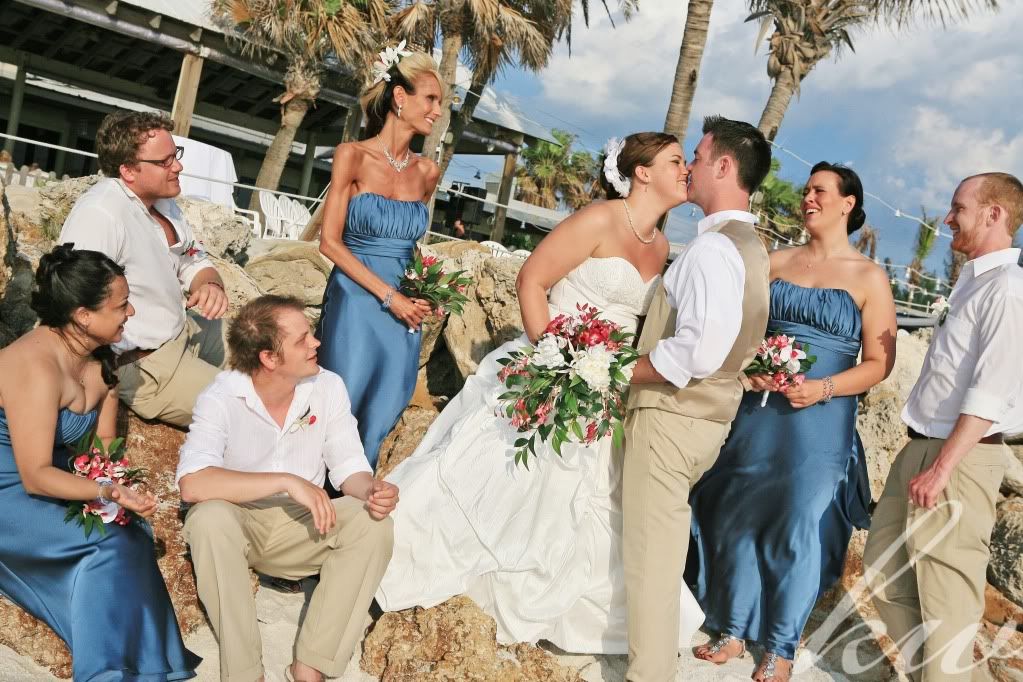 The west coast of Florida has a huge advantage over other beautiful spots in Florida because of the amazing sunset over the water. I've never seen anything like it. The colors just took my breath away.
Then, I asked Jennifer and Bill to get in the water. It was kind of a crazy idea, and I am so sorry, Bill, for getting your pants all wet, but the shot was worth it! (Don't worry, the groom dried out quickly in the hot sun!)
Swati was the maid of honor and she gave a really touching toast. I saw her crying during the ceremony and started to tear up myself. She met Jennifer back in middle school and, even though they live on opposite sides of the country right now, they've remained close.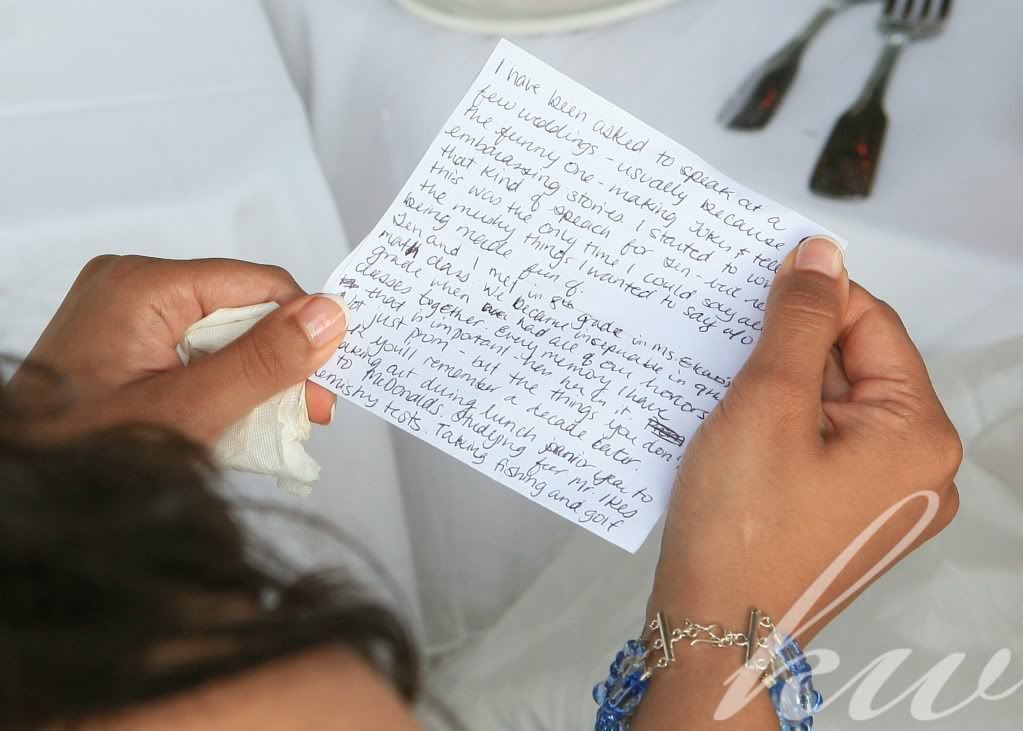 The guest book was awesome; we all send our best wishes to the bride and groom!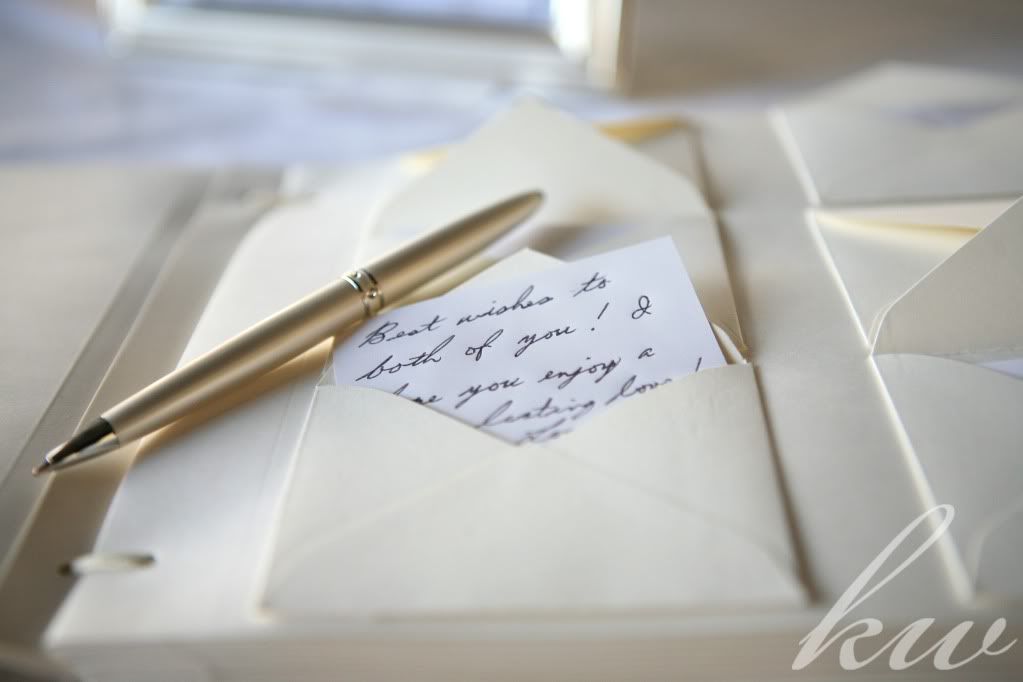 The cake was delicious and the cake topper is actually reusable. It is a salt and pepper shaker.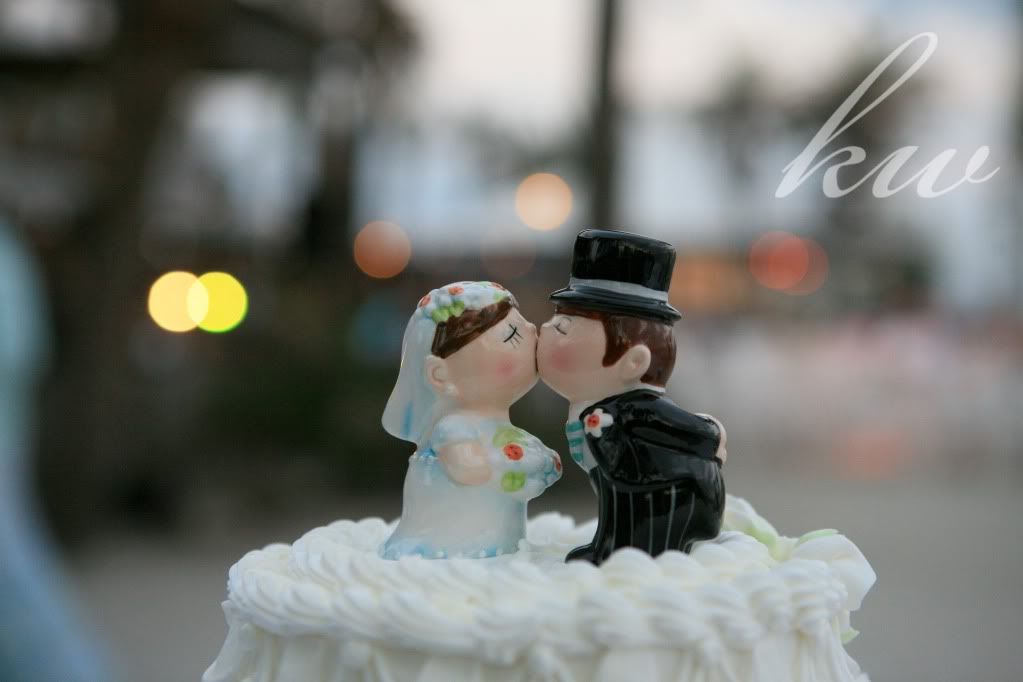 At night, the couple had glow sticks out for the dance floor. One of their guests wanted to draw a heart in honor of the bride and groom, and I think she did a great job!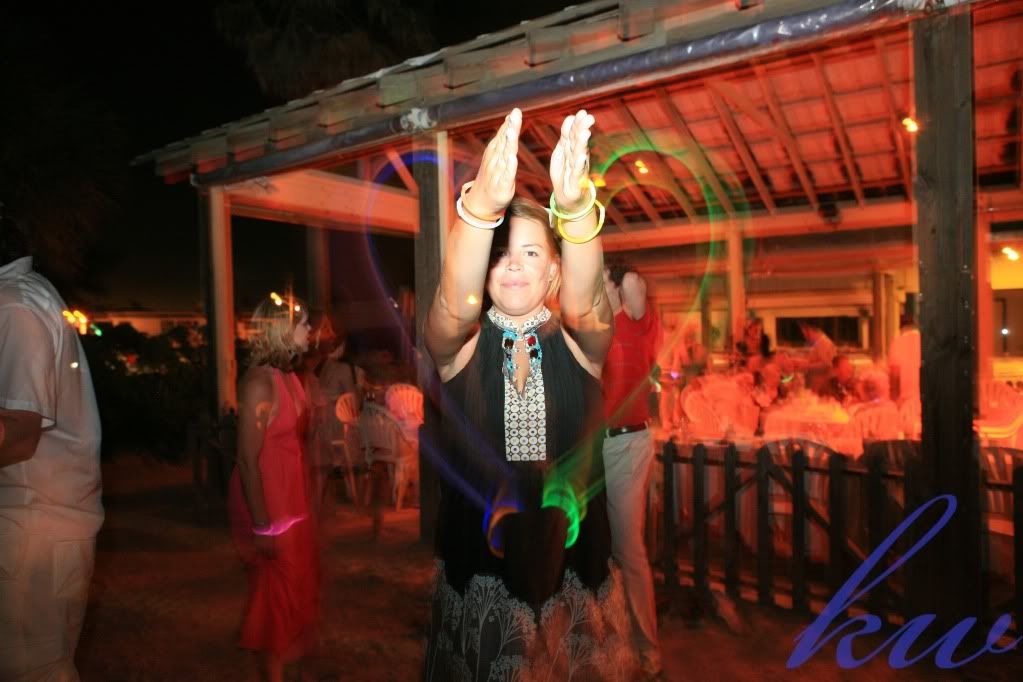 And they walked off into the sunset, and lived happily ever after! 😉 (Well, okay, maybe I didn't take this shot at the end of the reception, but I loved it too much not to include it!)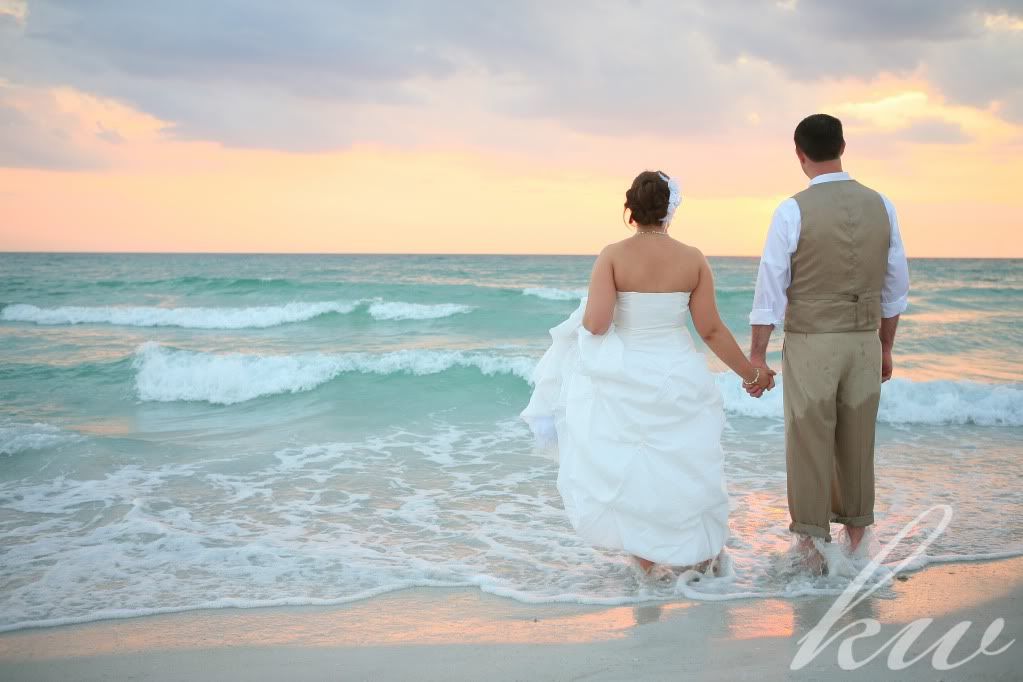 Jen and Bill, it was truly a gorgeous day; I had SO much fun working with the two of you! Perhaps I'll see you when the Steelers play the Bills!