Let me tell you a story of a super sweet couple, Christy and Will! They were married on April 17, 2010 in Orlando.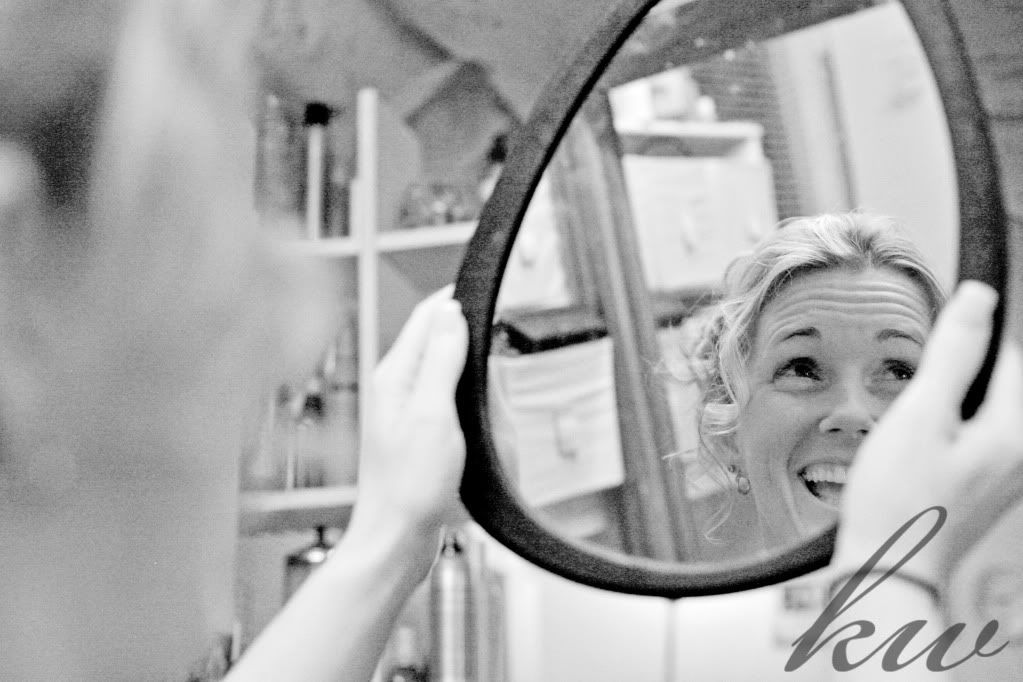 I started off in the morning with Christy, getting her hair and makeup done.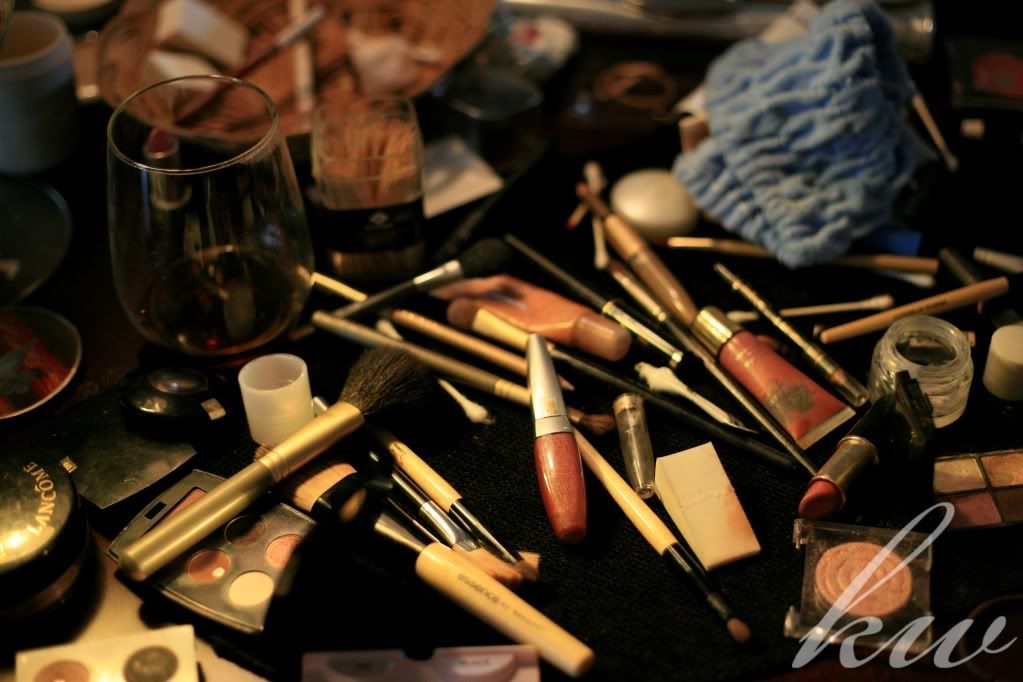 I like to give a little bit of behind the scenes details, so here's one: Christy's sister ran all over town looking for another set of false eyelashes when the first set didn't work out; that's an awesome sister! (In the end, the first set worked just fine). 🙂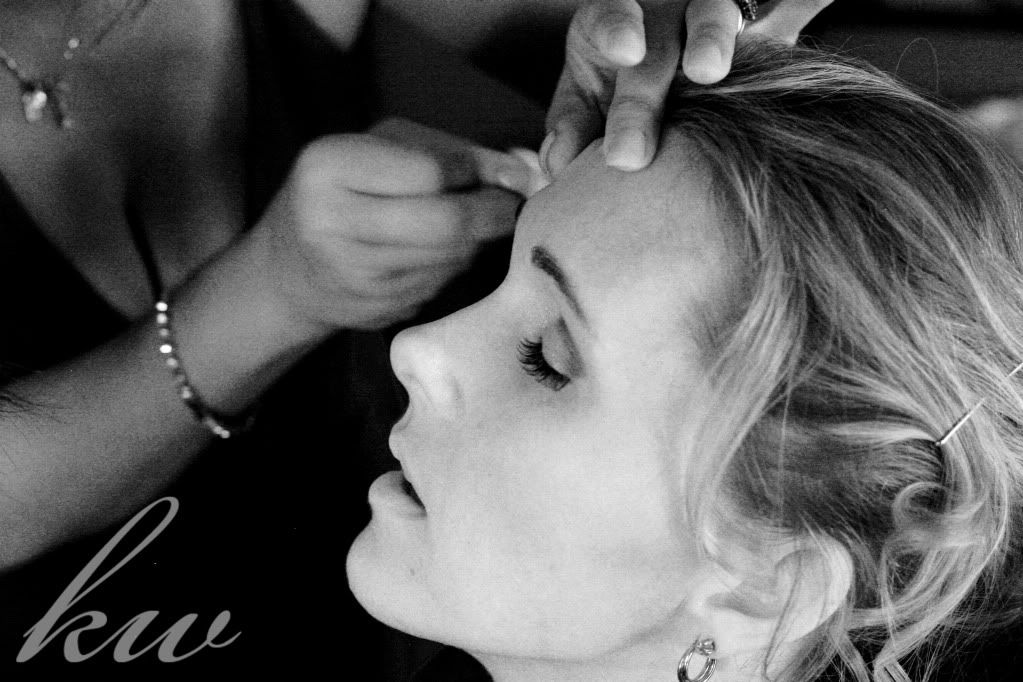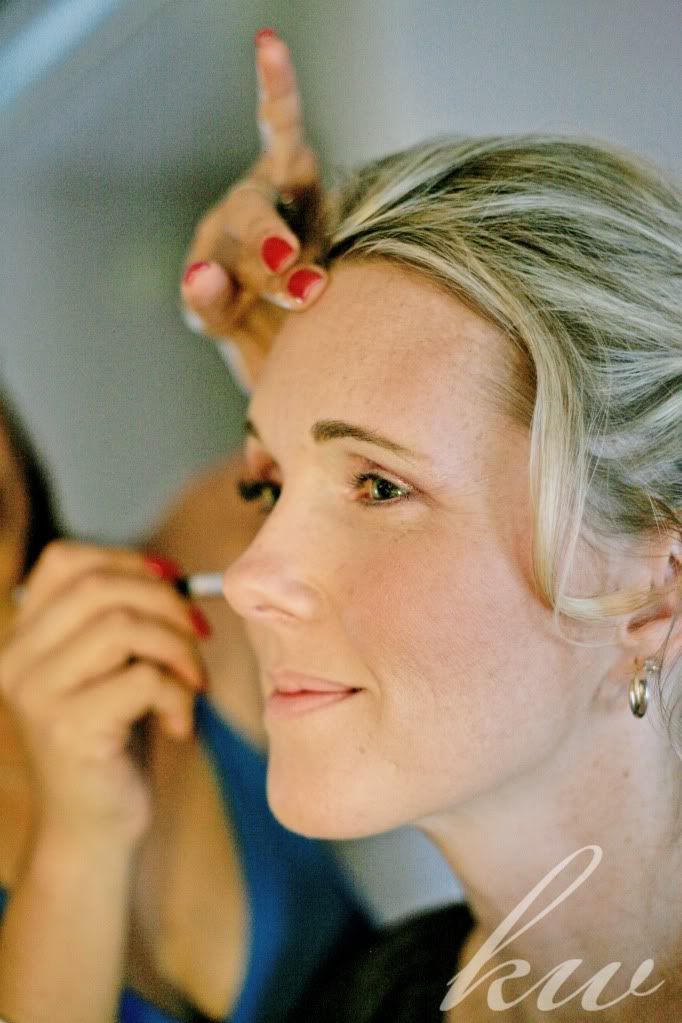 Christy and Will may not have seen each other before the ceremony, but they kept communicating throughout the day…very sweet!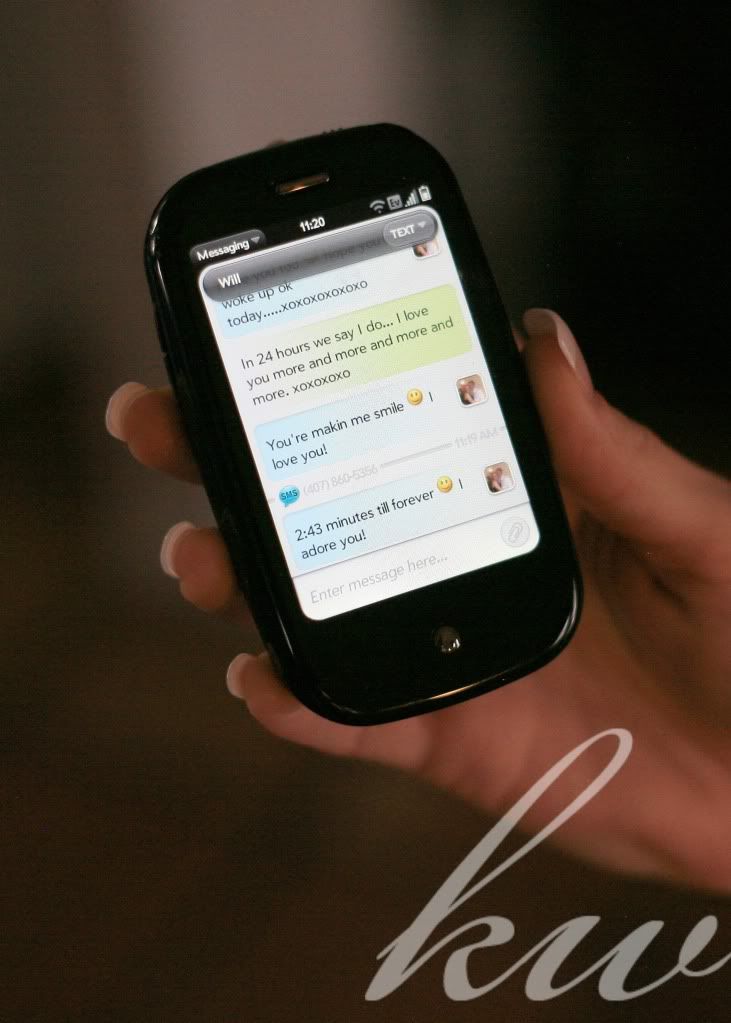 Then, I headed over to meet up with the guys. Christy's sons are just awesome kids.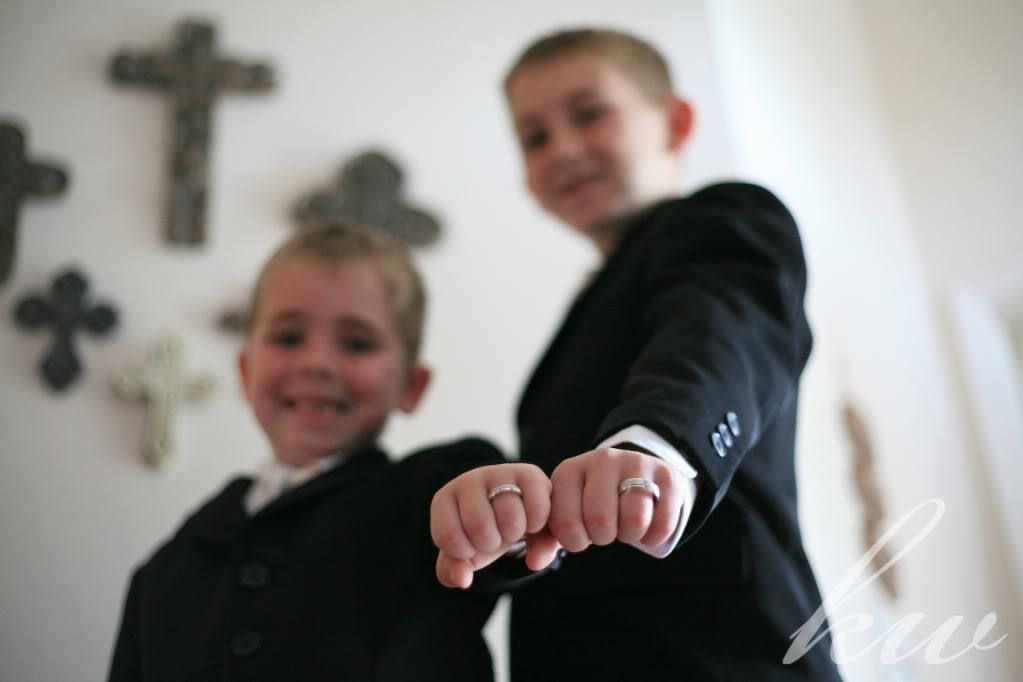 One of my favorite parts of the day was when Christy's younger son brought out a Whoopie cushion and announced "I'm taking this to the church!"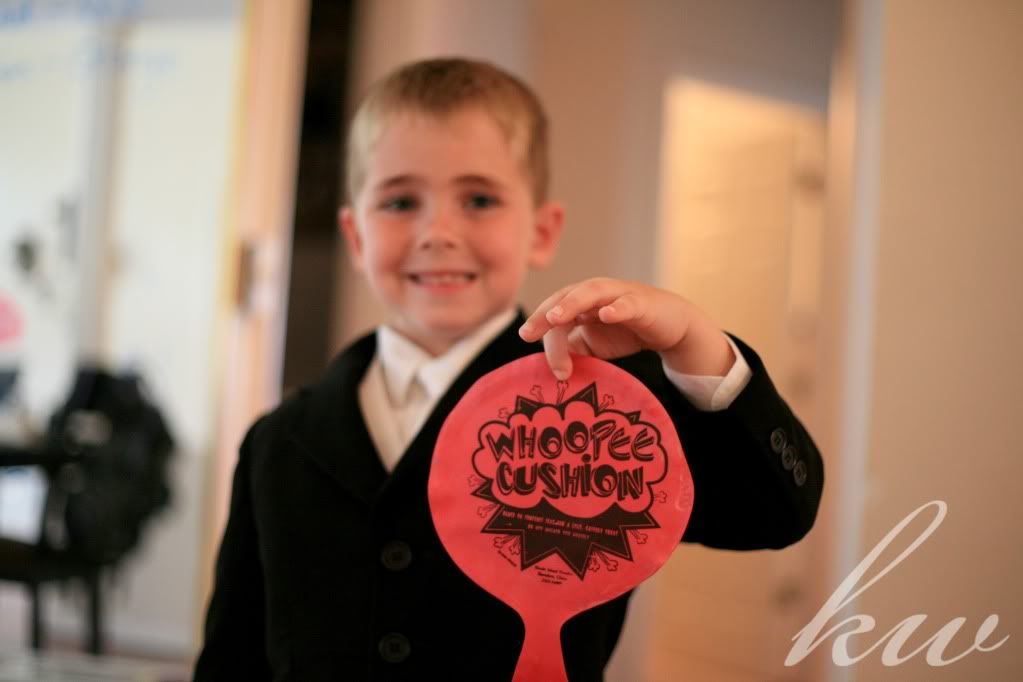 (Will-the groom-vetoed it). 🙂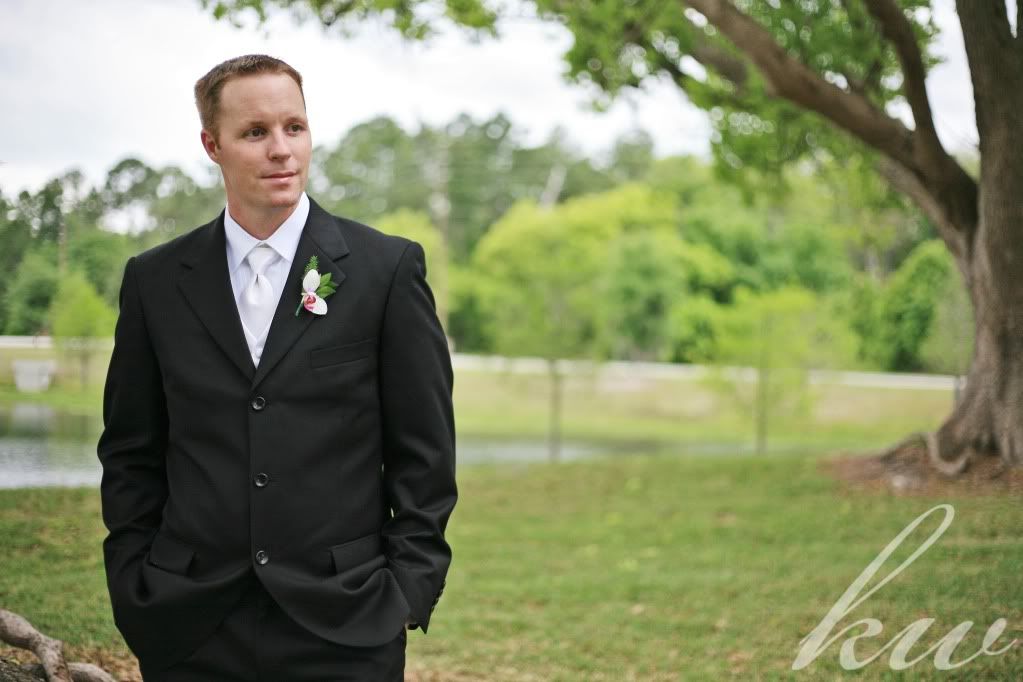 Everyone made it to the church on time and down the aisle.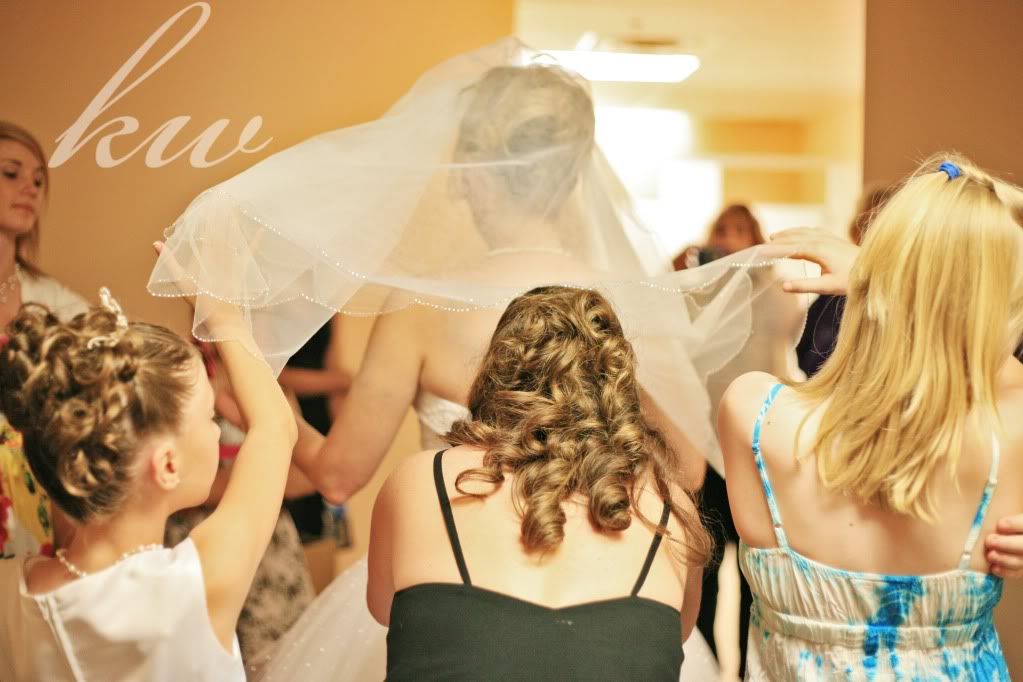 There were some sweet moments between Christy and her older son as he walked her down the aisle.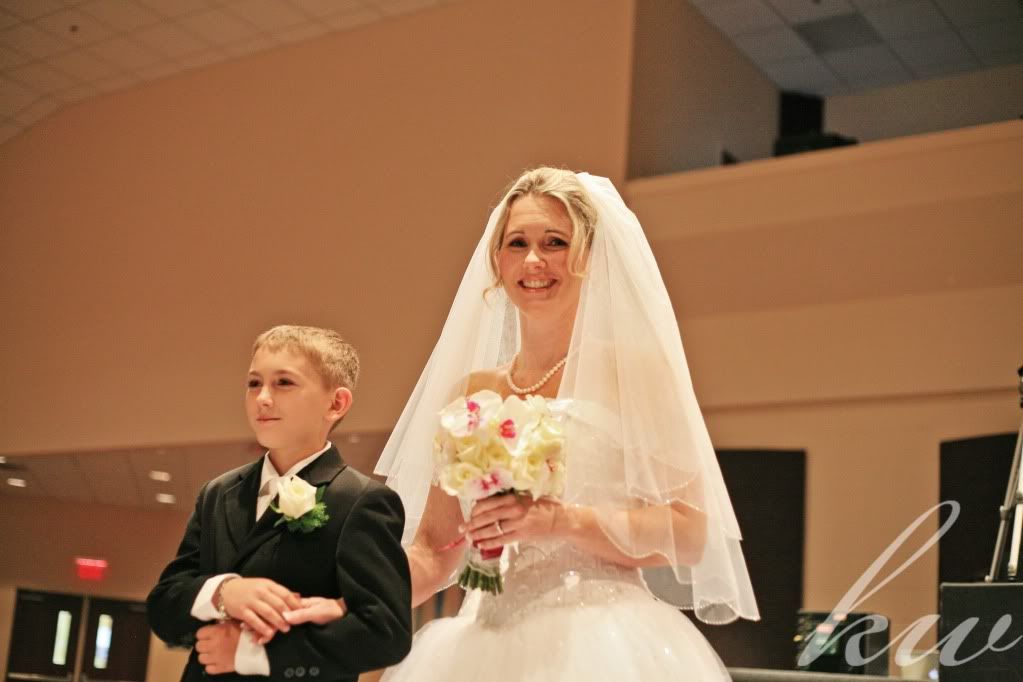 Christy looks beautiful here, one of my favorite photos of her.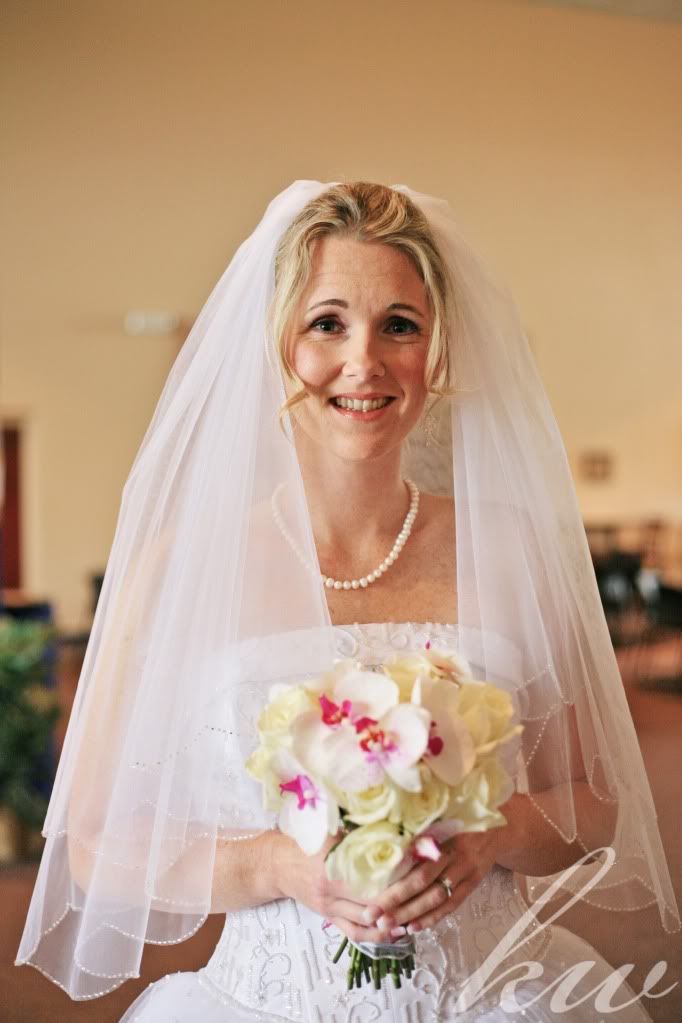 There were some great DIY details at this wedding, including this hand painted aisle runner and the beautiful ceremony centerpieces.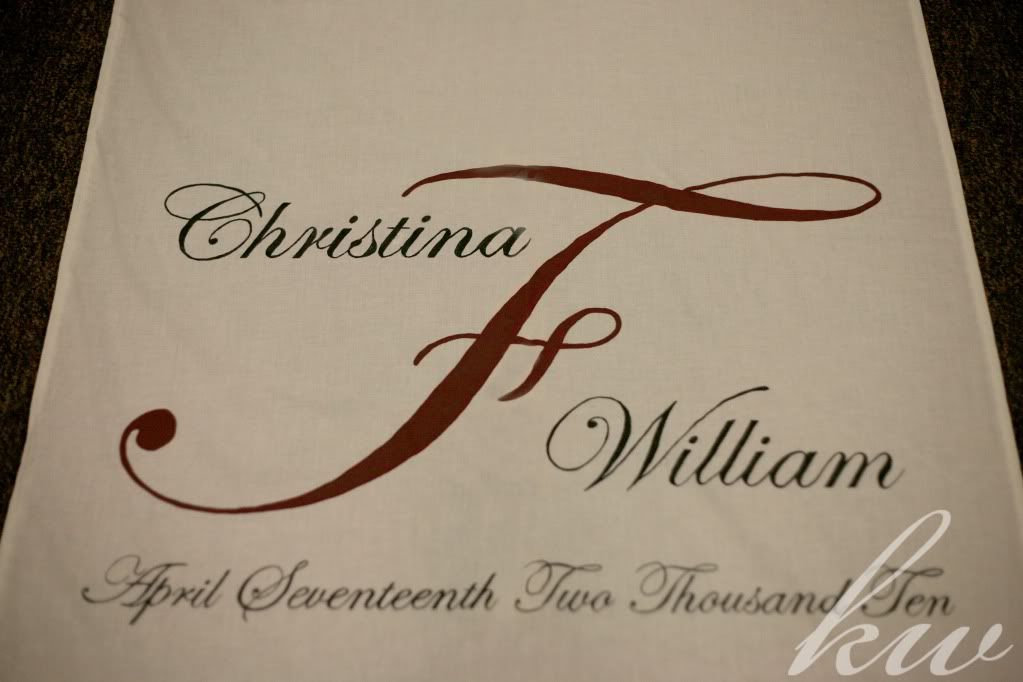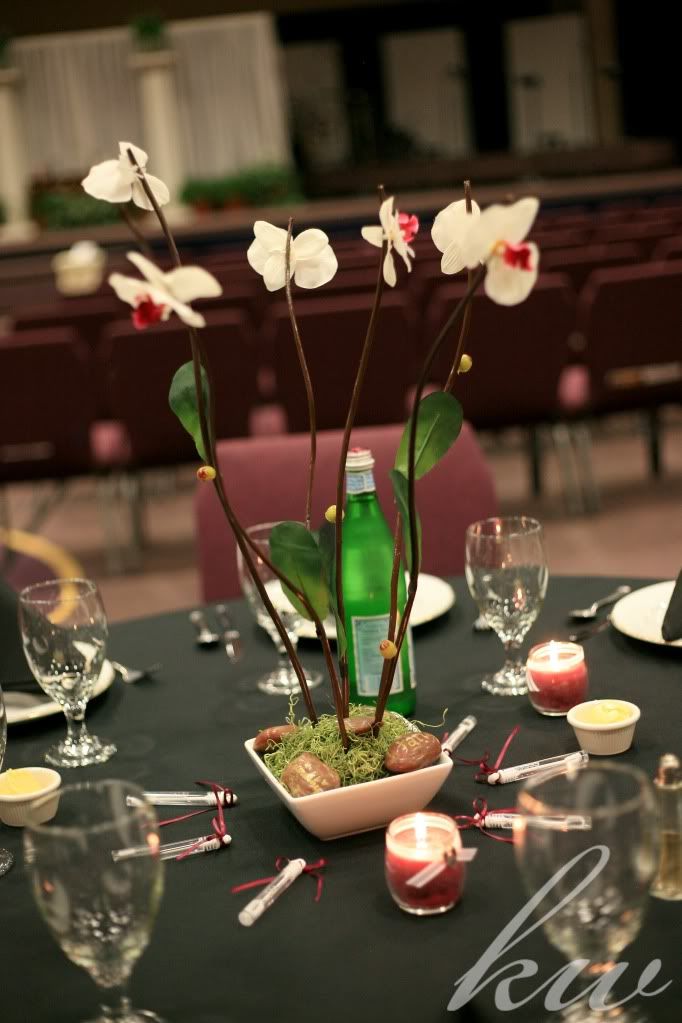 I also loved the fact that they did a sand ceremony and incorporated their two sons into the ceremony.
After the ceremony, Will and Christy had a delicious lunch served for the guests and enjoyed some great socializing with family and friends.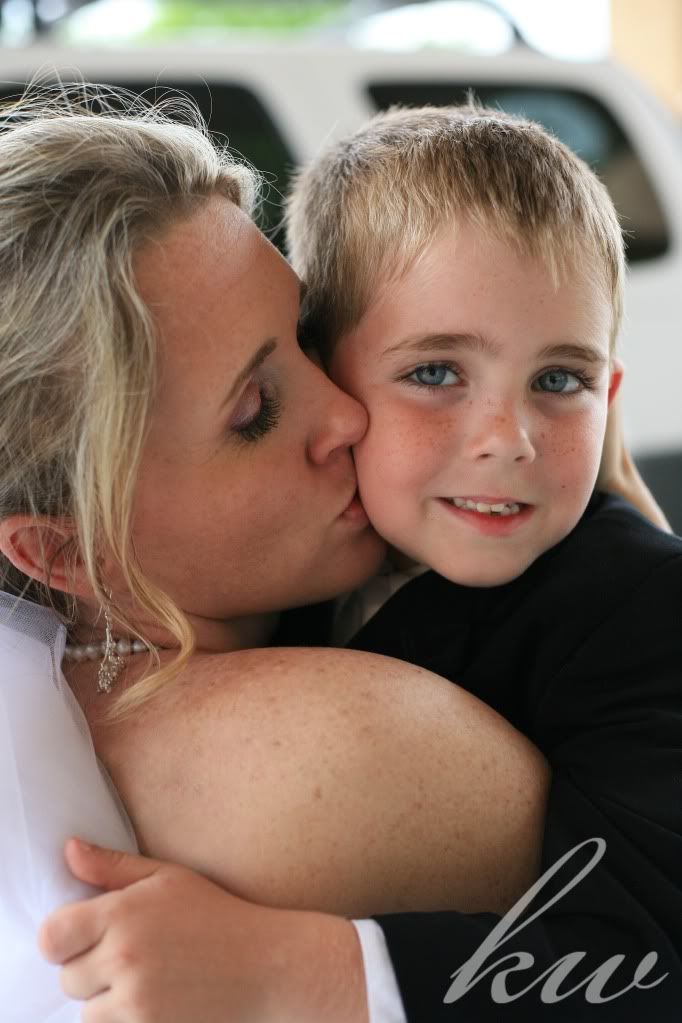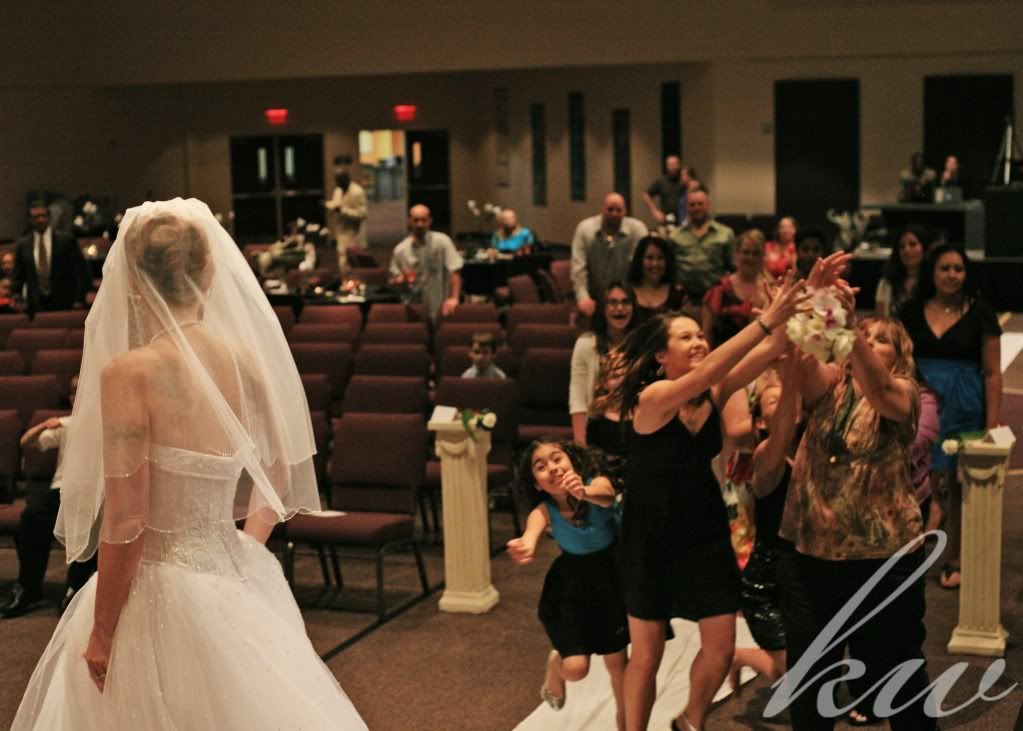 I think the last image of the day tells you how happy everyone was that day and for many years to come! 🙂