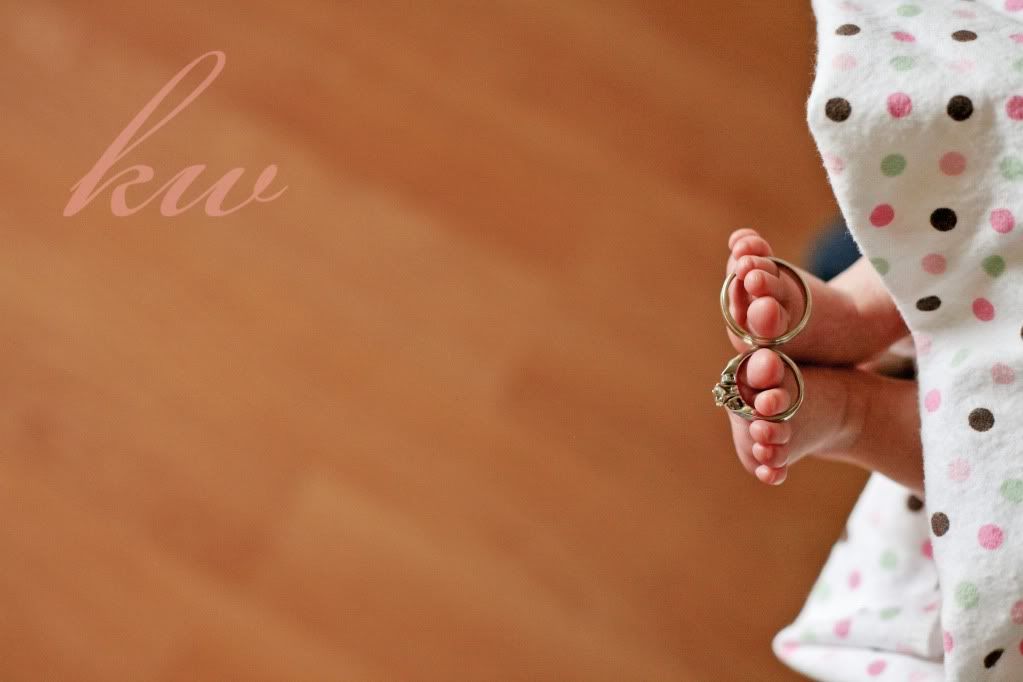 Momma-to-be Erin had her baby last month! 🙂 I blogged Erin's maternity session here!
Baby Stock, Mom, and Dad are doing great. Let me tell you, Erin and Bo do not seem like first-time parents at all. They definitely had everything under control!
Their daughter is just gorgeous. I love the fact that she opened her eyes for this shot.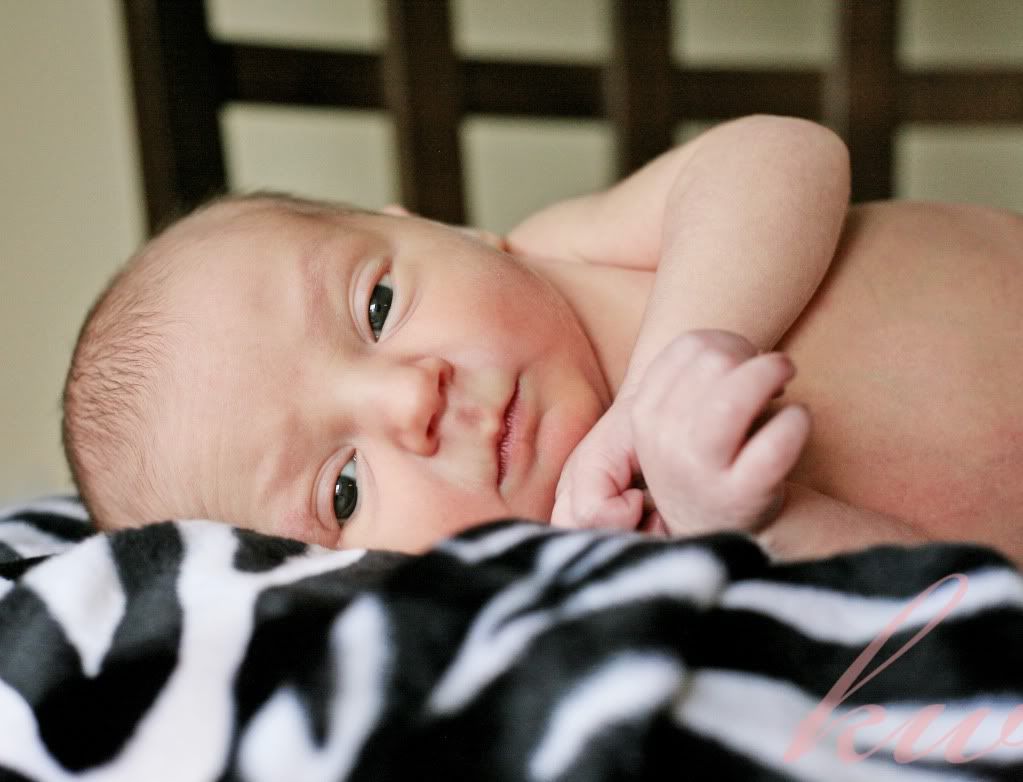 Erin actually suggested this pose below; I'm going to use her idea in the future for other shoots because I love it so much.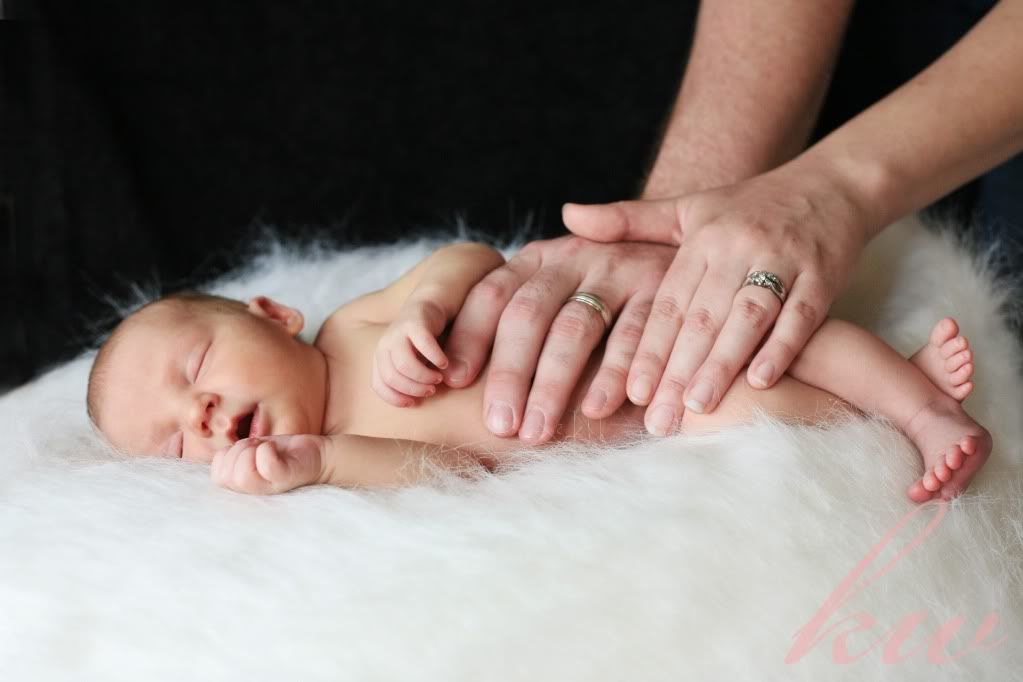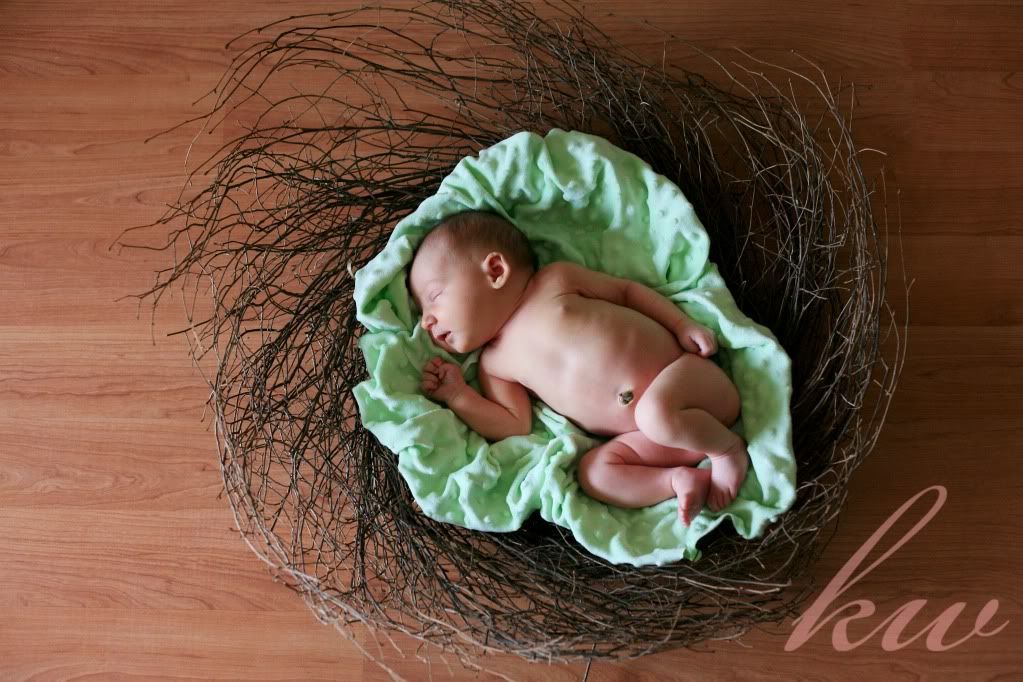 I know a lot of professionals use fake flooring for a set up like this above, but I wanted to point out that this is Erin and Bo's actual real floor. They put it in themselves and having a nice floor makes my job as a photographer easier! (But if your place doesn't have great floors, don't worry, we have a few tricks up our sleeve for that.)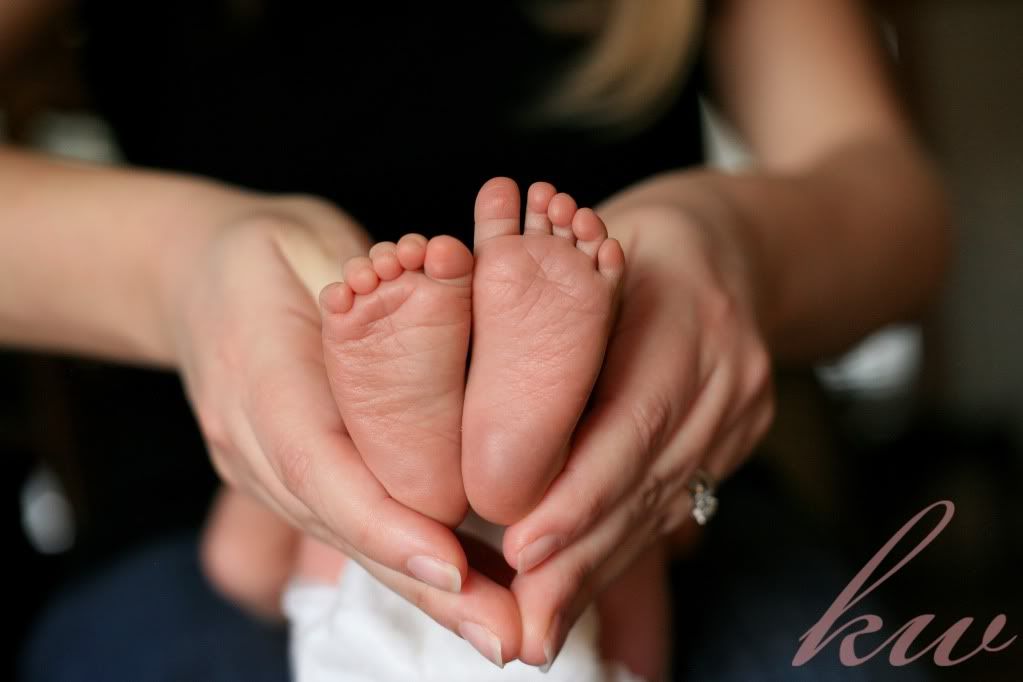 Baby Stock was just so sweet, how can you not smile when you see this photo?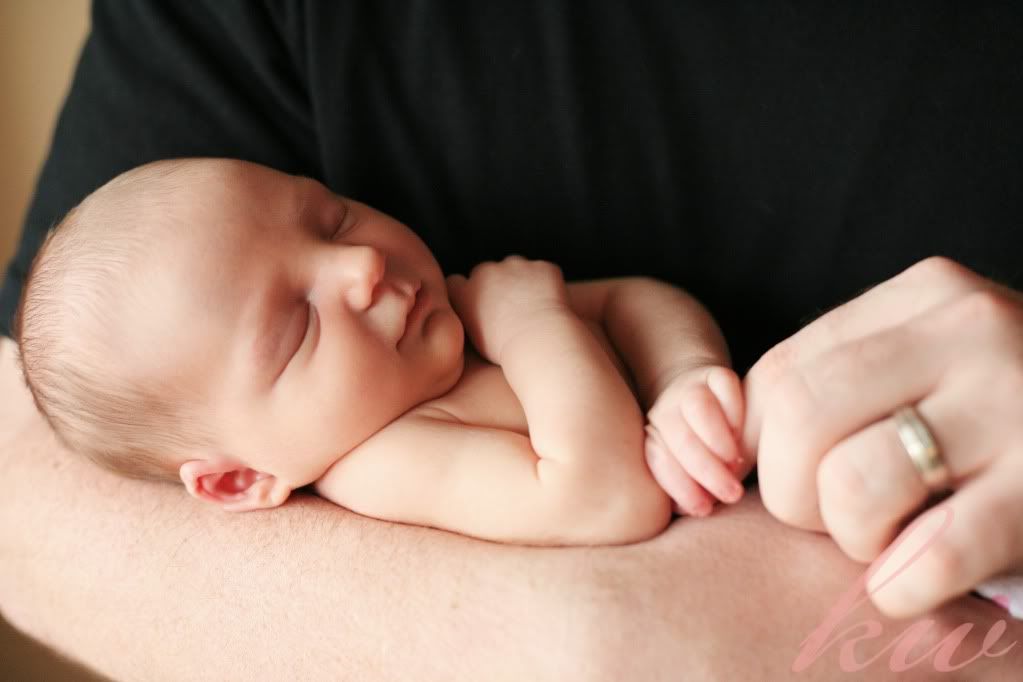 Thanks so much for having me over to document your little one's first few days! Babies are truly miracles and so precious.